Mum and I decided we were due a little trip to Paris.
She has lots of Christmas shopping to do and there are two exhibitions we're dying to see… and you know me, I want to eat!
We arrived at about lunchtime and went straight to our hotel, the Park Hyatt Vendome . It's in the most incredible location, nestled right next to Cartier, a stumble to Chanel and a stroll to the Louvre.
More importantly though, check out the size of my bed!
Shower party anyone?
Having unpacked our little suitcases we bundled ourselves up and headed out for a late lunch… with a few sparkly distractions on route.
Much to my father's distress, Mum is a bit of a magpie when it comes to jewellery. If it sparkles, she has to have it.
We dissolved into piles of diamonds and by the time we emerged, lunch time was long gone. (Which was excellent news as tea happens to be one of my favourite meals.) We went to Angelina for hot chocolate & macarons.
I hastily wolfed down a club sandwich & fries. A hungry mistake. Never order 'real' food at Angelina, it's terrible.
The African Chocolate however is the most sinfully delicious thing you can enjoy with your clothes on.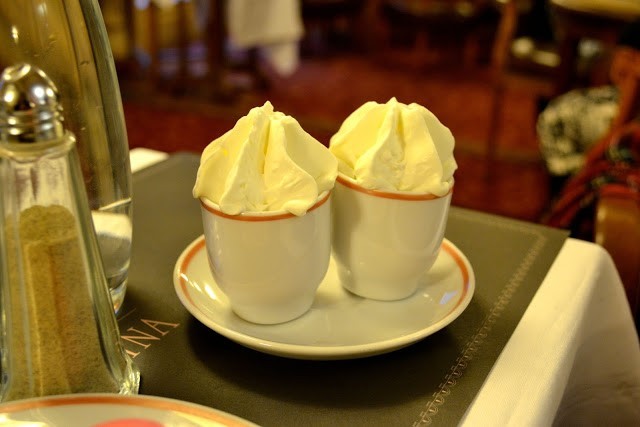 Full & happy we wandered through a grey Paris to The Musée du Louvre.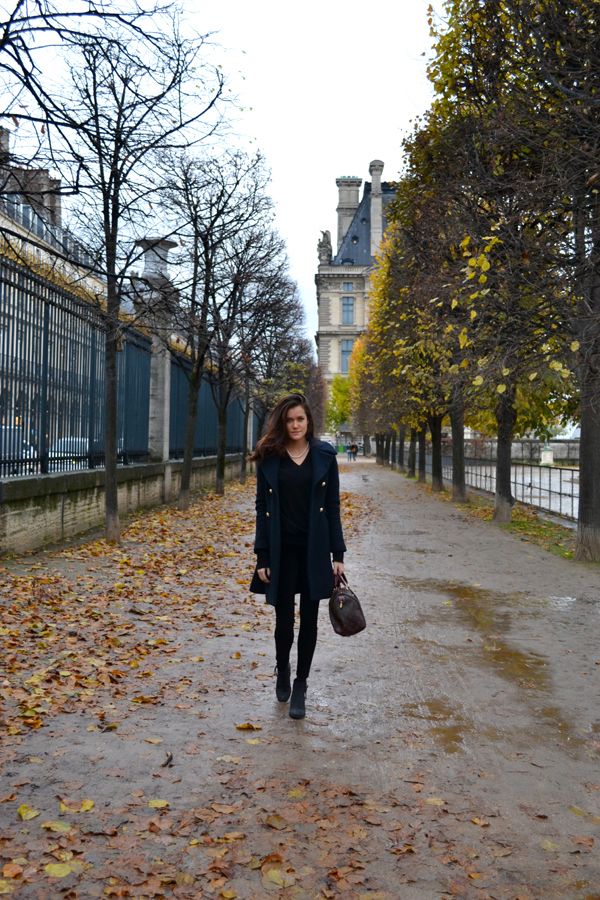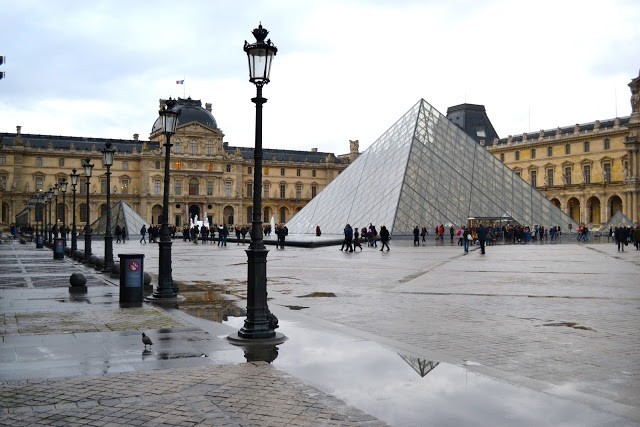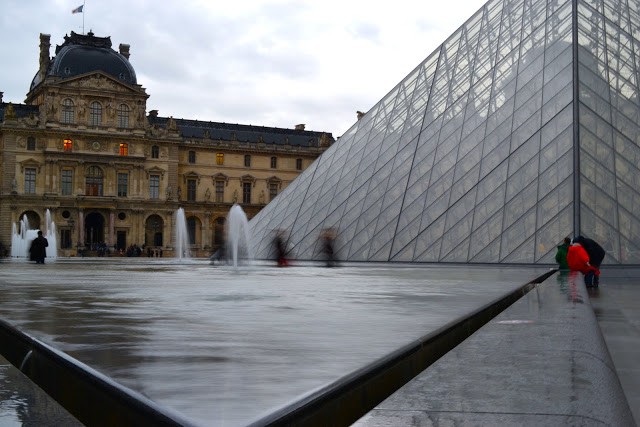 We spent the afternoon in the new Raphaël "The Later Years" exhibit (sadly no photos allowed) before heading to my favourite part, the French sculpture halls.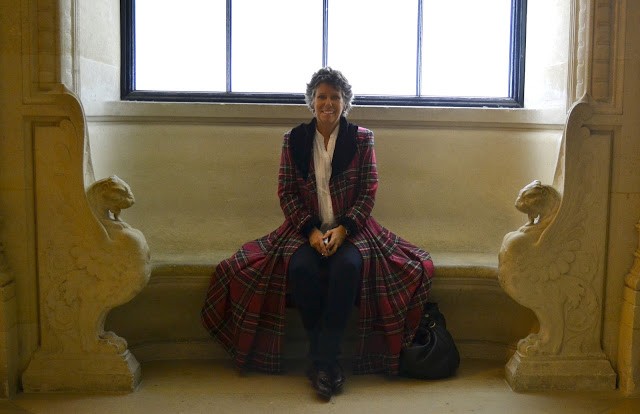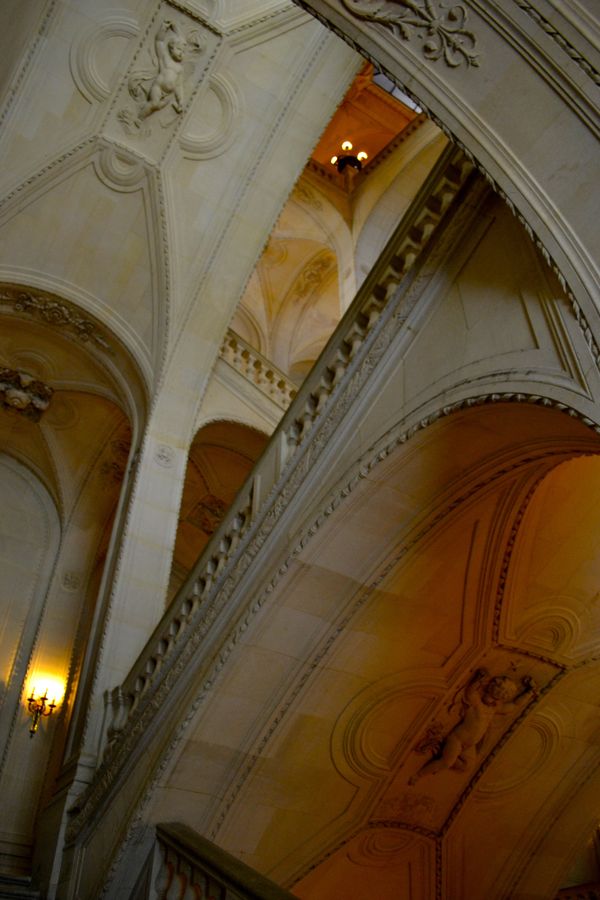 Look at the detail in Napoleon's cape.
Imagine being able to sculpt something that intricate or something as beautifully lifelike as the girls below…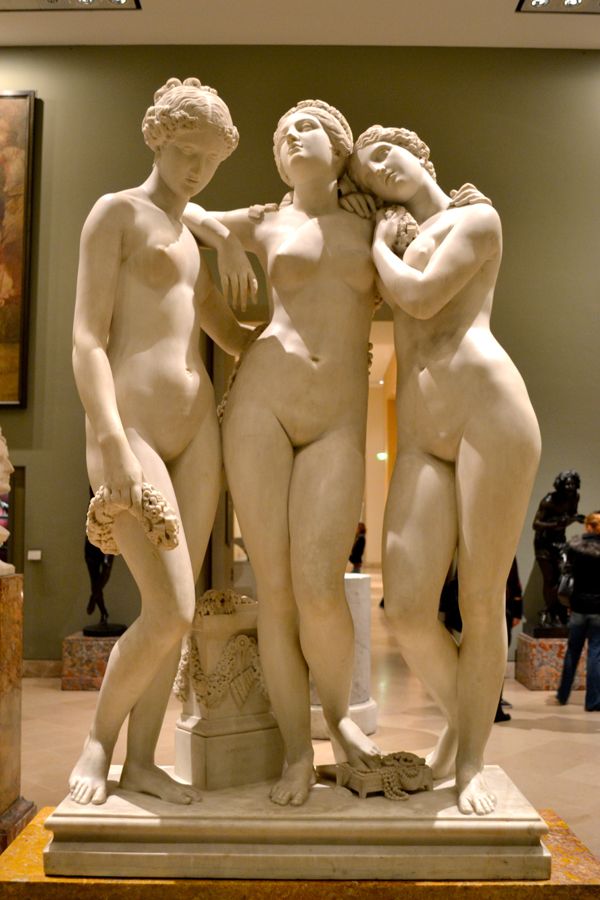 By the time we left the stars had come out & it was time to head back to the hotel for supper.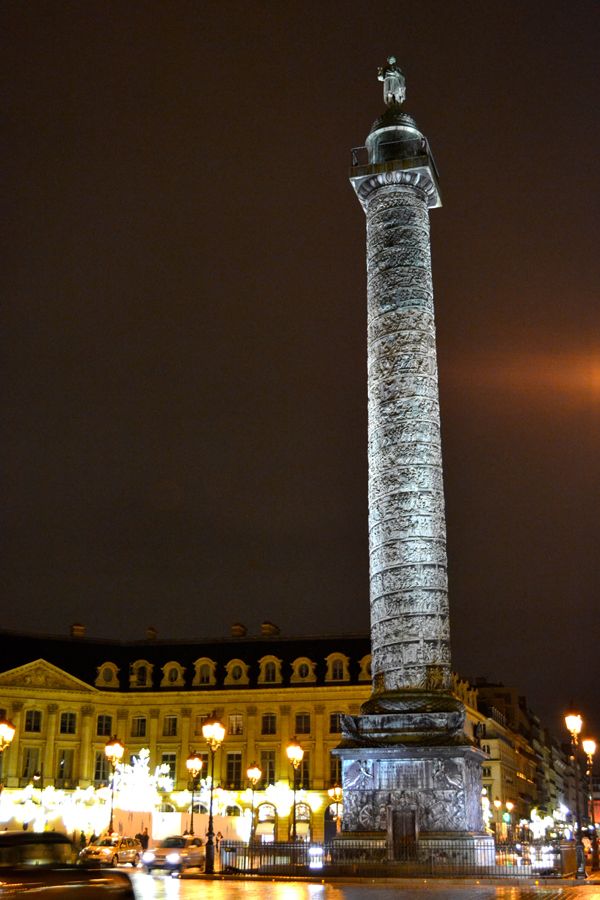 We booked into Le Pur, the hotel's own Michelin starred restaurant. Having plumped for the tasting menu we were both rather curious as to what we'd be given. What followed was genuinely one of the best meals either of us have ever had.
Fois gras lolly pop.
Cannelloni of avocado from Haas & bursted wheat smoked corn ice.
Truffle ravioli with duck fois gras & root vegetable broth. I could eat an entire trough of this, it was just delicious. Tiny mushrooms and coriander in the broth gave it the perfect balance of earthy & fresh.
"Carrot Garden"with argan oil & chickpeas. A selection of carrots, with tiny baby samosas. Loved the samosas, less keen on the carrots but Mum loved it.
Scallops with chopped parsley, yellow wine, coral lentils & black rice. Perfectly cooked. Delicious.
Medallions of venison with liquorice & wild fennel. I asked to skip this course as as far as I'm concerned liquorice is the devil's creation. It arrived anyway and I was told the chef had very kindly made mine sans liquorice. The venison was tender & pink & went perfectly with the sauces and crumbs resting on top.
Wagyu beef grilled with vinewood, smoked egg plant & tender potatoes with thyme. (Not usually included on the tasting menu but I couldn't let this one get away!)
Melba with roquefort cheese, 'pommels' & wild purslane. This was the one course I just couldn't get behind. I love each element individually, but together they were just… wrong. Probably a "Marmite, love it or hate it" thing. Sadly I fell into the latter category.
Pallet cleansing sorbet.
Coconut, lychees, panacotta & pink champagne sorbet.
Chocolate straw with a zabaglione top seasoned with Mexican vanilla. This was really incredible. A mixture of flavours and textures in each bite, you had to raise your spoon and bring it crashing down to break through all the layers at once. I'm always a fan of 'slaying' desserts.
We finished with tea & yet more pastries.
The perfect first day in Paris with my favourite lady.