If you're a Southerner, you'll know that this week has been the hottest of the year so far. Day after day of glorious sunshine has left Britain a little shell shocked, but very happy. Sometimes I can't face lugging my DSLR everywhere with me, so my well loved little iPhone picks up the slack. This is everything I got up to this week but didn't get a chance to blog…
Firstly (and most importantly) Wales won the rugby! The Grand Slam 2012 was all ours, and I was lucky enough to be shouting my little heart out in the stands on the day.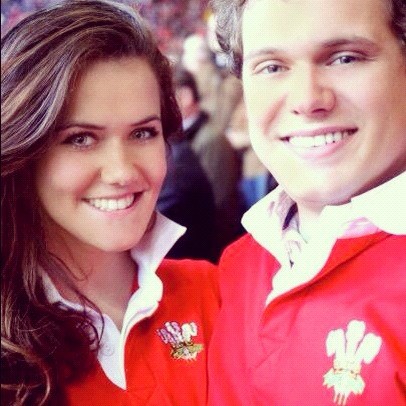 Even Custard got all dolled up to celebrate…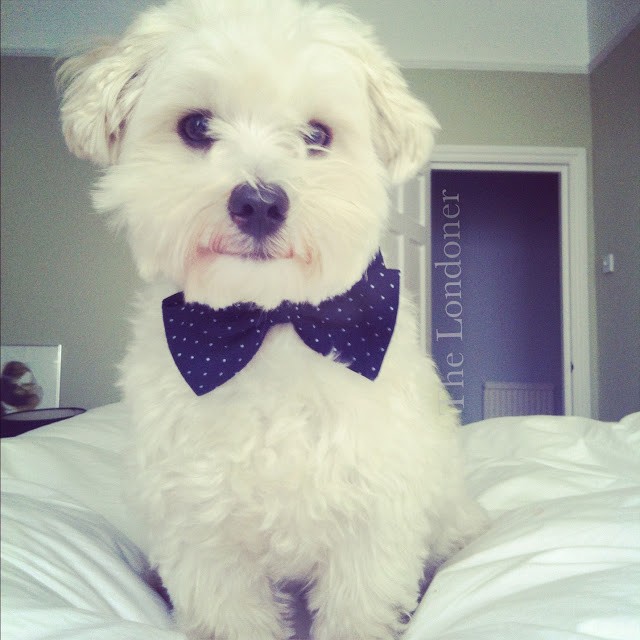 (He couldn't find his red tie, unfortunately. Probably left it at one of his girlfriends' kennels, the naughty boy.)
My mum, Custard & I took my niece down to the beach for the day.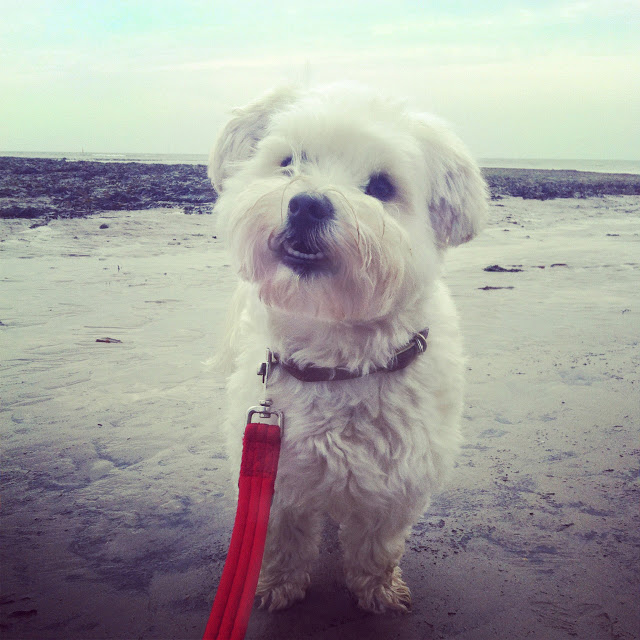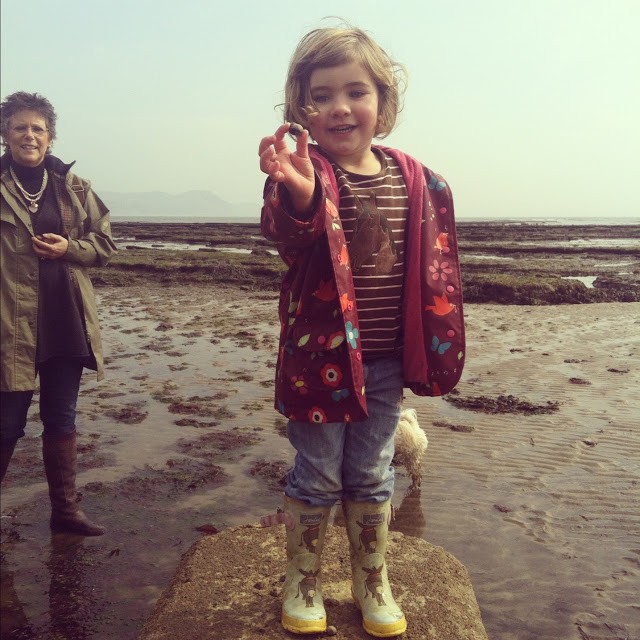 The youngest of my nieces, Ruby is unimaginably fussy when it comes to food (unlike her aunt who will eat anything !), so I suggested she made her own pizza. The idea being that it's a fun way to engage (distract) her & she can't turn her nose up at it if she's made it herself. Sneaky, I know. I whipped up a quick batch of really easy pizza dough and we went to town with serious amounts of buffalo mozzarella, ham & pineapple.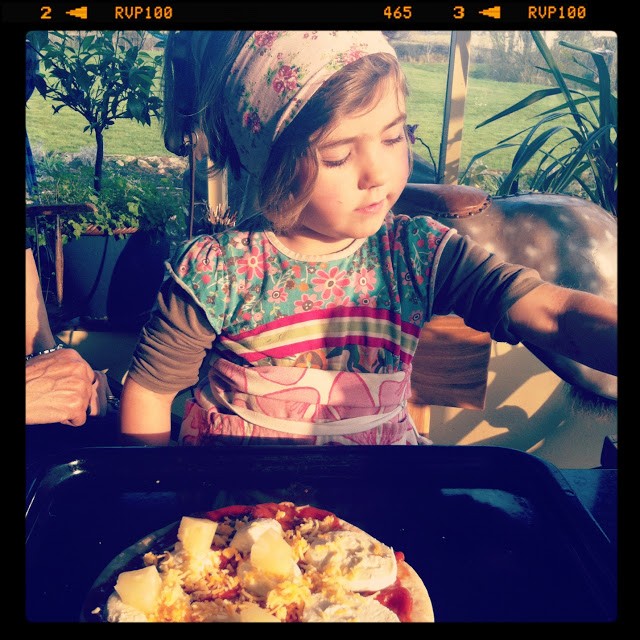 I'll blog the pizza dough recipe sometime this week. You'll love it, trust me. Of course, there's a smattering of food porn. You know I can't help myself…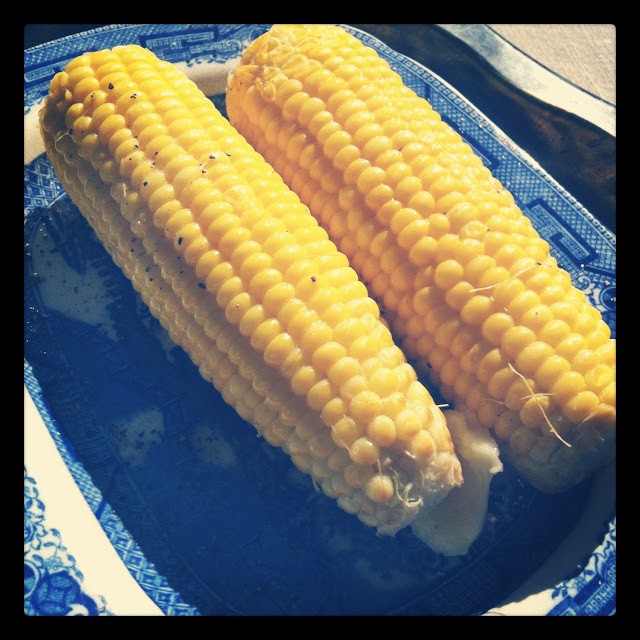 The result of a little shopping spree on FeelUnique. Clarins Lip Perfector , Maybeline Gel Liner , Benefit 'They're Real' Mascara (which I obviously bought for the name alone!) & Benefit Outdoor Glow . The hair colour is just down to the instagram effect… but does make me wonder if I should dip dye? What do you think? Is it over done now?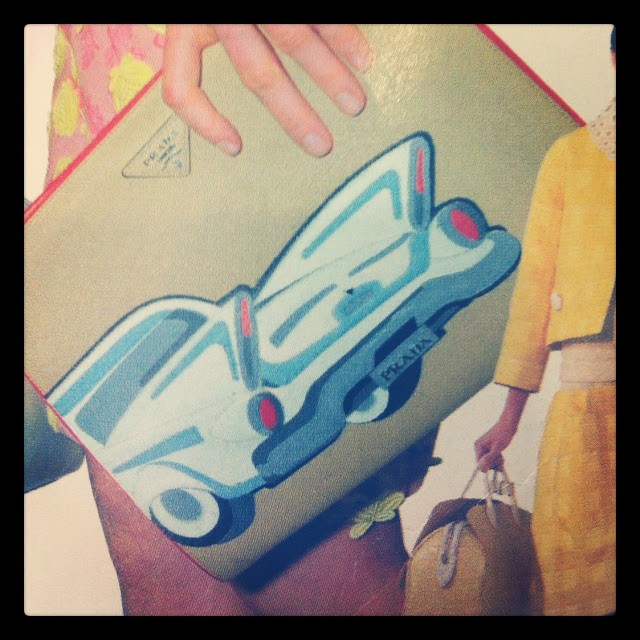 I fell head over heels for Prada's new clutch & this little number from Moschino had my heart all of a flutter.
Clearly I'm having a bit of a retro moment.
On Friday, Hetti & I celebrated the last sunset of the working week with dinner at Nozumi in Knightsbridge & drinks at the new West End nightclub, Project.
Hetti wears Herve Leger & a vintage Chanel chain purse. I'm in a Joseph silk shift, Prada bag & you can't see my killer new shoes from… wait for it…
MissGuided ! Ya'll know I'm not one to shy away from a bargain & these were just too delicious to miss. I think they might be the cheapest pair of shoes I own, but they're also the most complimented by far! I'm officially a missguided convert.
Starbucks saw me through Saturday morning with a mango frap. Nectar of the gods, it's seen me through many a delicate morning. I spent the rest of the weekend with Jam Jar (an unexplained nickname). We wondered around the farmers market on the Kings Road, lounged in the sunshine & drank our weight in Pimms. On Sunday morning we had an incredible breakfast in the sun at Aubaine on Brompton Road.
Before flower shopping & a fab lunch I'll post about later this week (used the grown up camera for that one!).
In the afternoon we whipped up Slutty Brownies…
(Photo credit to JamJar, he puts me to shame with his instagramming skills!) And after a lazy afternoon of old war movies & Draw Something championships, I came home. Now Custard & I are curled up on the sofa admiring my beautiful new roses.
So pretty, they hardly look real! A spectacular end to a wonderful week. Sunshine, please stay a little longer? .