I have been hunting for the ultimate pair of jeans for years.Â
It's not quite as easy as it might sound.Â
They have to be sleek, tough, stylish, flattering, smart enough to wear on a night out & cool enough to sling on & run errands in during the day.Â
That's a lot of responsibility for a couple of strips of denim.Â
I'd almost given up hope when a friend of mine popped around for tea.Â
She wiggled her way around my kitchen & said "take a look at these, baby!"Â
All civility went out the window as I grabbed her by the belt hooks & asked where the hell she'd found them!Â
Eventually she gave up & pointed me in the direction of Stanwells Boutique.Â
A sweet little website, I'm embarrassed to say I'd never even heard of.Â
Once my jeans were safely in my basket, I allowed my self a little online wondering & stumbled upon a gorgeous pastel lime silk shirt by Equipment.Â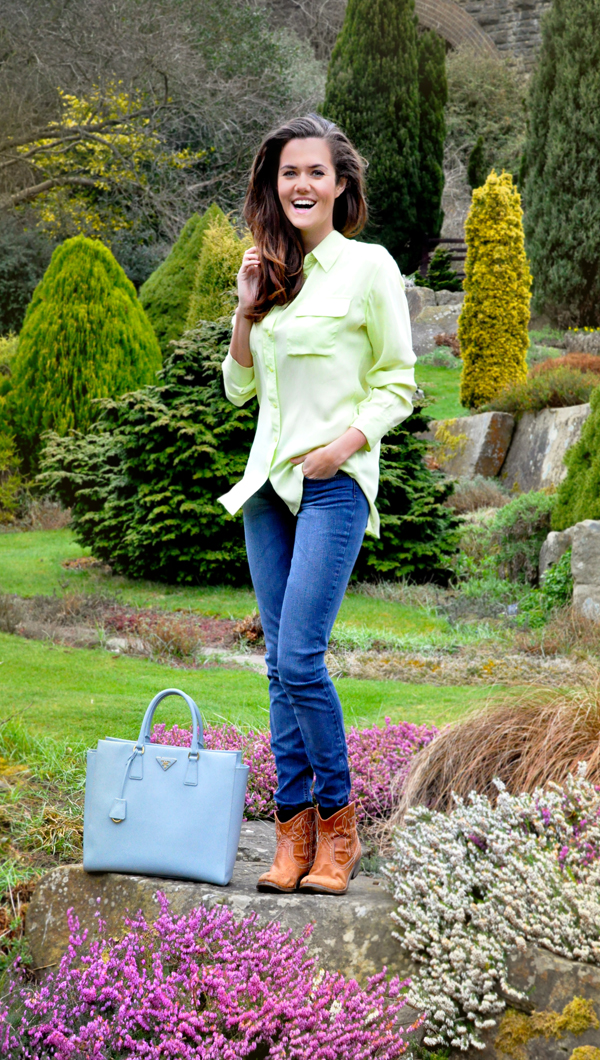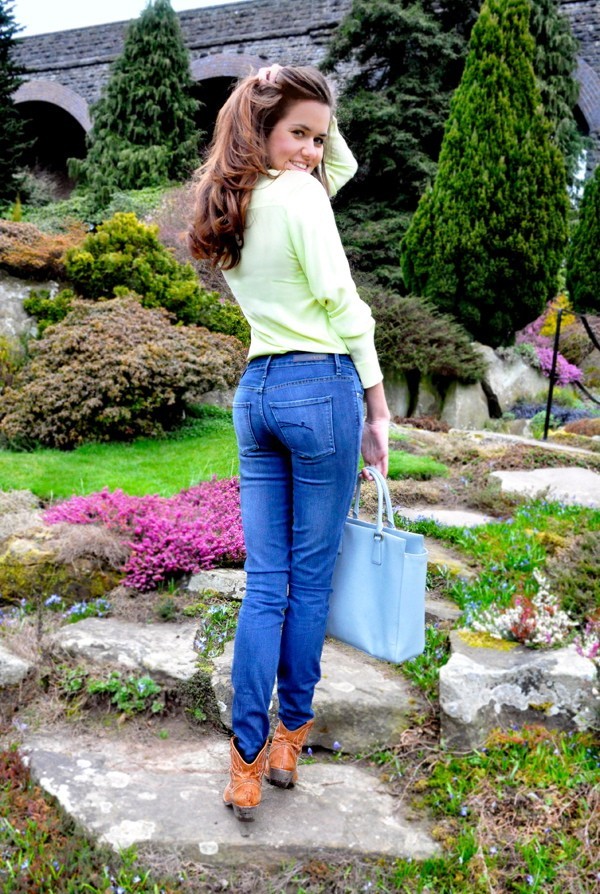 Playing giant in the gardens!
Pastel shirt by
Equipment
Jeans by
Nobody
Bag by Prada
Boots are vintage
I highly recommend checking out
Stanwells
, they're one of the few online stores which update their goodies every few weeks, so you'll never get bored.
What do you think? Have I found skinny jean nirvana?
.