On Saturday we woke up late, popped out to a boulangerie, picked up croissants, orange juice & coffee and had breakfast in bed.
The balcony windows were propped open & we sat with our feet dangling over Paris below. After breakfast we headed to La Marais to shop & marvel at some of the architecture. I took D to one of my favourite menswear shops, L'Eclaireur on Rue de Sévigné.
I have a pretty serious scented candle addiction which went into overdrive so I may have left with one of these beauties…
We wondered down to Isabel Marant where I lusted over her new wedge sneakers & spotted this dream of a kids-wear shop for little boys.
Umm… best name ever?!
A quick trip back to the hotel to drop our bags. …Then time for a little culture at the louvre.
Dress by Topshop UK For Topshop US click here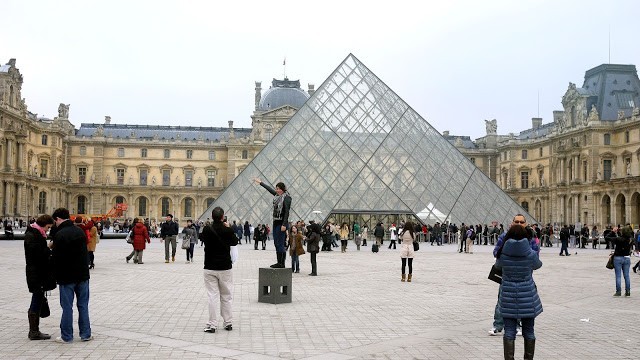 We spent a few hours wondering around the exhibits & people watching in the grounds. Then it was onto my favourite part of the day, lunch.
Gallopin is somewhat of an institution in Paris. Nestled in the banking district, it has been a favourite of serious men in sharp suits & their families since time began. The decor was always classic, without being stuffy… but recently they've had a bit of a revamp.
Painfully, they have introduced harsh lighting, hints of pink & a huge flat screen tv. The atmosphere suffers, but the food certainly doesn't. It's the one place I know I can go for really great, traditional French cooking.
Escargot swimming in garlic butter & fresh baked bread to mop it up.
Filet steak with foie gras & black truffle sauce.
Steak tartar prepared at your table… Followed by crème brûlée.
We left lunch groaning and decided we could probably do with a walk to melt a few of the calories away.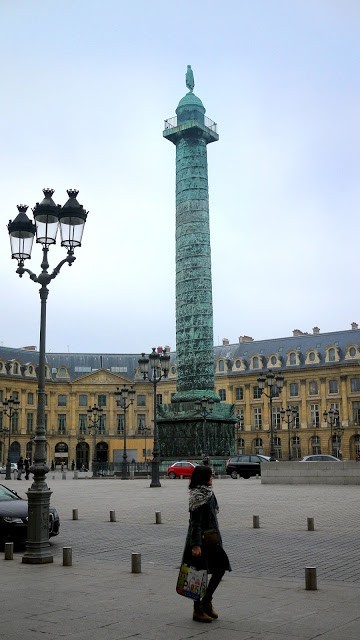 Inevitably our walking usually includes shopping & the window at the Hotel Coste perfumery was just crying out for a picture.
Two crystal globes, two roses & an optical illusion. Tres jollie! We spent the rest of the afternoon at the spa, before heading out to dinner. The taste of last night's nibbles still lingering in our minds, we decided to try our luck at Le Dauphin (the sister restaurant of Chateaubriand
). Of course they were fully booked, but they remembered us and placed an extra couple of seats at the bar. We quite literally ate our way through the rest of the menu.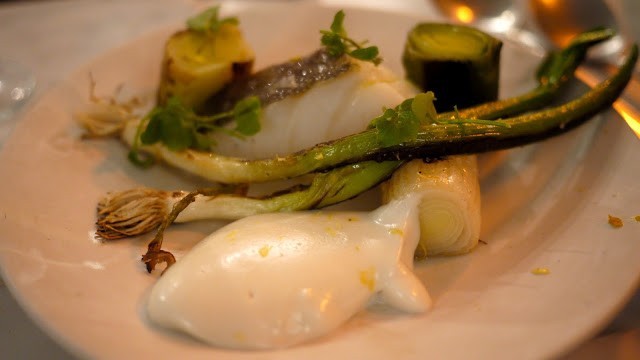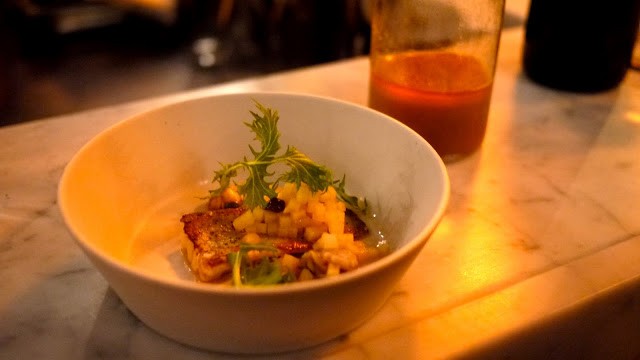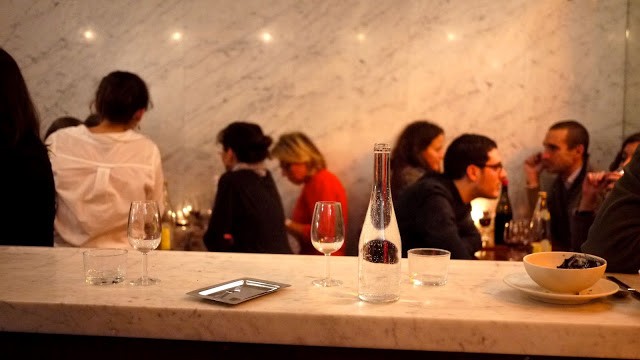 The food was even better than we remembered, and we actually far preferred it to the main restaurant, Chataubriand next door. By the time we left at about 11.30, there was barely room to stand in the restaurant. It was buzzy, friendly, loud & effortlessly cool. I highly recommend a trip. If I were you I would book a seat at the bar. The staff will help you order, take their advice! You'll find them here & call here to book: 01 55 28 78 88 After dinner we went for cocktails at Hotel Crillon & a walk along the river.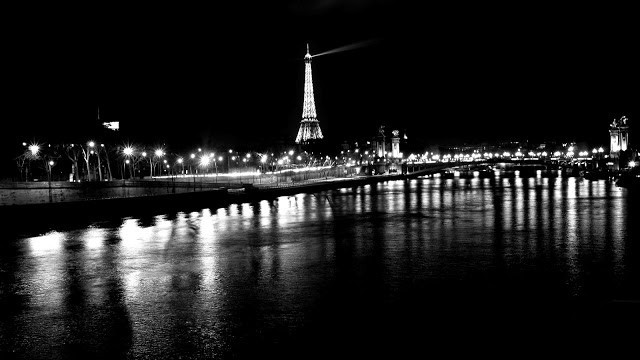 A couple more cocktails & it all gets a little blurry from here on out…
.