Hullo!
If you follow my mum on Twitter, you'll probably know that I'm staying with her in London for a little while.
Usually I live in the countryside, but we're giving it a little trial run to see if I like it here.
So, she thought it would only be fair if The Baby Londoner had his very own blog post… and here we are!
The first ever blog post written by me, Custard.
Mum's typing it up though, because my paws are a bit of a hindrance… obviously!
So. I woke up at about 9am. I share a bed with mum, this is more for her protection than my comfort, as you can see.
We had breakfast together in the kitchen. She had toast, I had kibble. Then we got all wrapped up and went for a W.A.L.K. (People no longer use the word 'Walkies' around me as I get a liiittllleee over excited. Luckily for me, I can spell so I still get a bit wiggly.)
Hyde Park was beautiful & I had a little dip in The Serpentine. I had to break through the ice around the edges to get in, but I'm a ruff tuff swimming machine, so it was all cool (literally).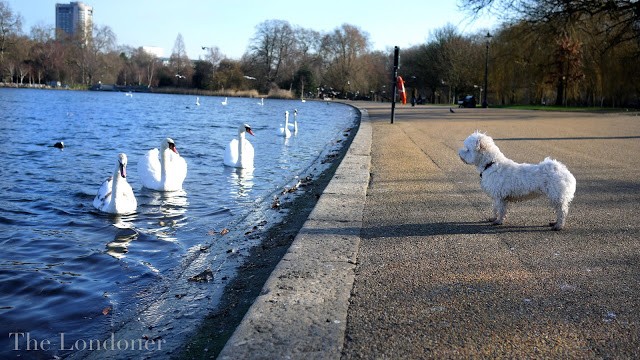 I wasn't allowed to chase the swans. Unreasonable I say. I so could have taken them in a fight.
This old man feeding the birds reminded mum of the bird woman in Mary Poppins so she started humming the song. I quite liked it, so barked along. We must have looked super cool.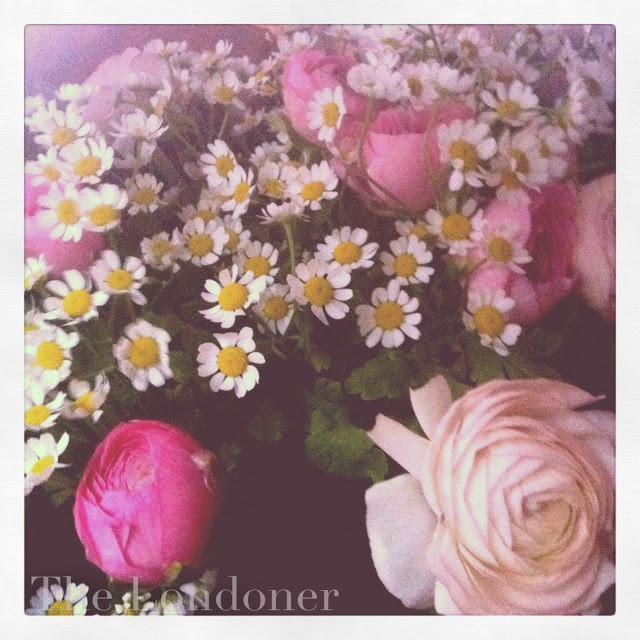 On the way home we bought some flowers & hopped in a cab. I don't mind taxis because I quite like looking out the window.
For lunch mum made her Lazy Tuna Melt, I had a bite… it was pretty freaking delicious. A darned sight better than kibble!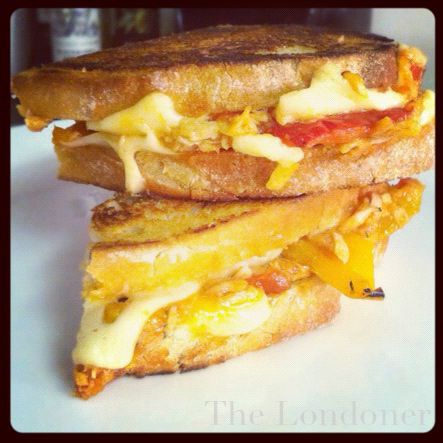 I watched her make it so if you want one, do this: Mix together 1 can of tuna, chopped up peppers in oil (the kind you find in the deli section) & some of your favourite chutney or hot sauce. Heat up a pan and brush one side of the bread with olive oil. When the pan is hot, put one piece of bread in (oil side down) with a few slices of cheese on top. Pile on your tuna filling, more cheese & add your other piece of bread. Brush the top with oil & after a few mins, gently flip the whole thing over. When both sides are brown & the cheese is melty, cut in half & serve. Don't forget to share a piece with your pup! After lunch we played with my favourite meerkat teddy (Monty). He's such a little scamp. He kept hiding under cushions & I spent for—ever looking for him. Oh, and if you're into interiors, the pictures bellow should give you a little sneak peek into what mum's done to the sitting room…
Later on we took another W.A.L.K to Sloane Sq. where mummy had her hair 'did' & I read Hello magazine. They didn't have Woof magazine, which I thought was inconsiderate, but whatever.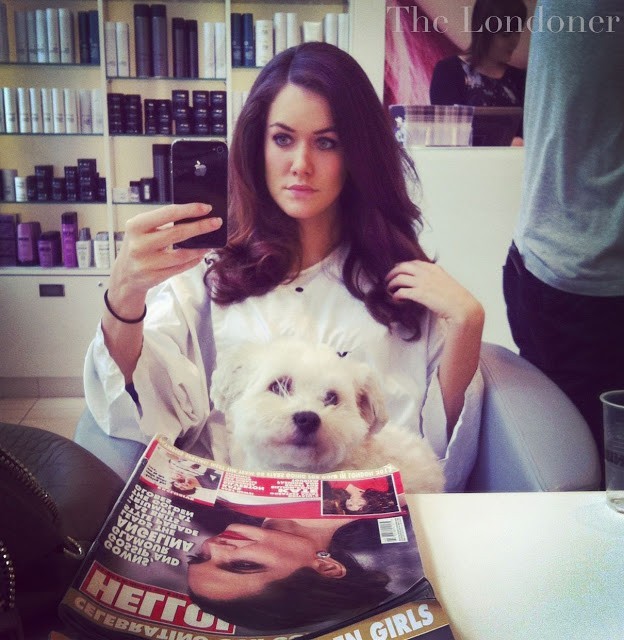 Then she bought some ridiculous nail polish. I have no idea why, I think mud looks much nicer. Something to do with SS12… who knows?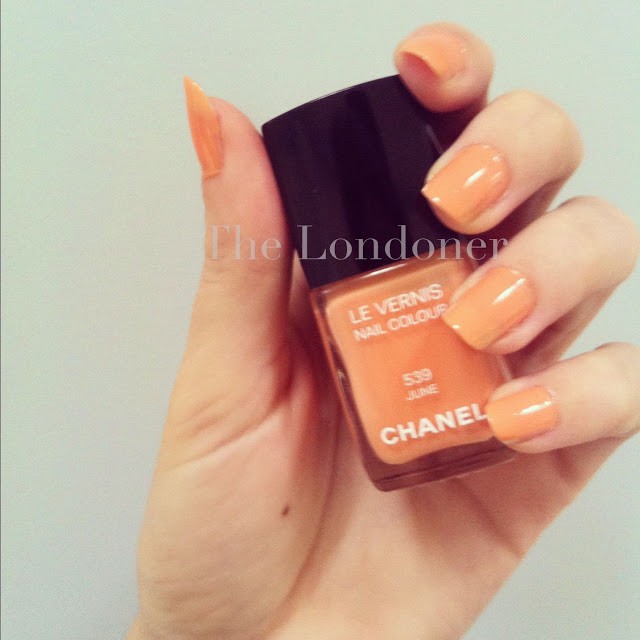 Theenn…. I popped into the office & everyone said how cute I looked today (goes without saying to be honest).
And we got a take away pork bun from Pitt Cue, which I shared & loved. Hands down my favourite restaurant in London so far.
I pretty much napped for the rest of the afternoon until mum woke me up for… … THE SNOW!
We walked the whoooole way around Chelsea.
I chased snowballs & dug holes & rolled around.
It was magical.
By the time we got home I was dead on my feet. Seriously, nothing was waking me up. See?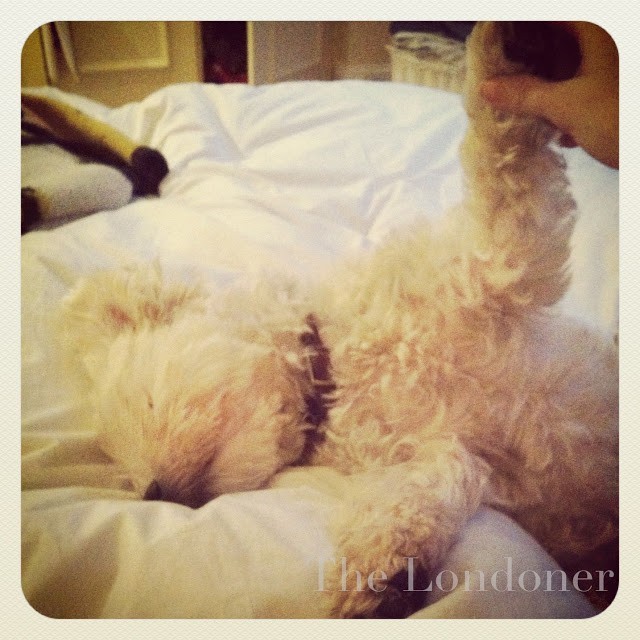 So far London seems pretty cool. Maybe I'll stick around for a while… we'll see. Custard x .