I have been lusting after these boots for months.
Months I tell you!
I'd seen them on every top fashion blog you can imagine and for me, it was love at first site.
Unfortunately it was one of those love at first sights that happen on the bus… where you never pluck up the courage to say hello and spend the rest of the day wondering what their name was and what your babies would look like. (Just me?)
So, having seen these shoes all over the interweb, I had no idea who made them or how I could get a pair of my very own.
Finally, this weekend I found them.
Jeffrey Cambel Litas, you will be mine.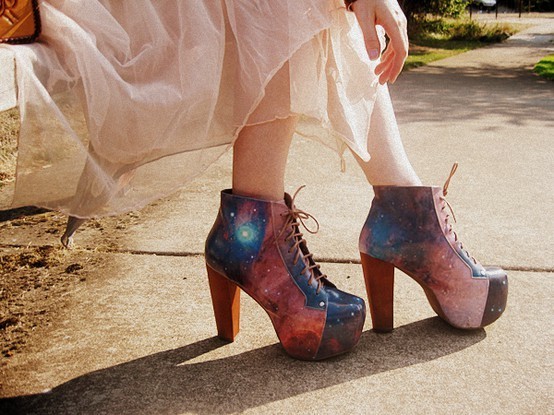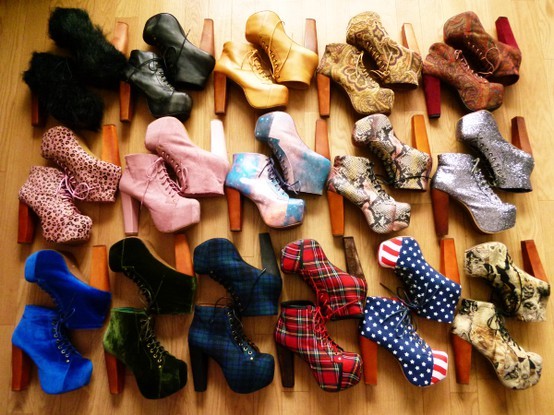 Unfortunately you have to have them shipped from America, which this lovely
little website
does.
I'm not sure how much shipping is, but the shoes are all around £120, which I think is pretty reasonable.
However, if you're not quite ready for a £100+ commitment, there are a couple alternatives.
This
Ebay store
sells some remarkably similar beauties for £27.99 and this
ASOS marketplace seller
has some rather tasty spiked numbers for £70.
As you can see, Litas come in every colour you could ever wish for.
This afternoon I'm going to order my very first pair in tan suede, after that I may have to save up for the spiked black ones and the incredible USA prints…
and then maybe the pink ones & the glitter ones
and the… blue ones…
Thankyou to
Hanushka
for finally spurring me on to buy a pair! x
All images via Pinterest (until I get my own!)
.