Not long ago I attended my first Wilderness Festival.
Being something of a Glastonbury baby (I grew up nearby and went almost every year since I was 3) I've always been a little hesitant about trying other festivals. My thought process (like many Glasto fans) was "well if you're used to the biggest and the best, nothing else will really compare".
Nevertheless, having been forced to miss Glastonbury this year, I set my sights on Wilderness.
Allow me to show you around…
I opted, somewhat predictably, to stay in the Glamping area.
You can book well in advance and choose any sort of structure you fancy, they all have their pros and cons.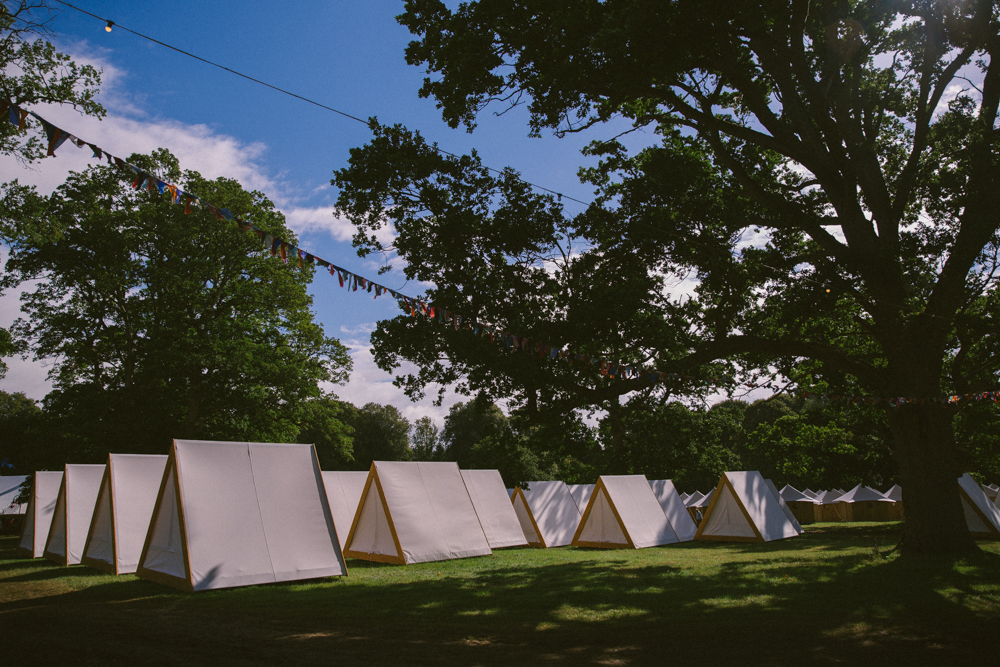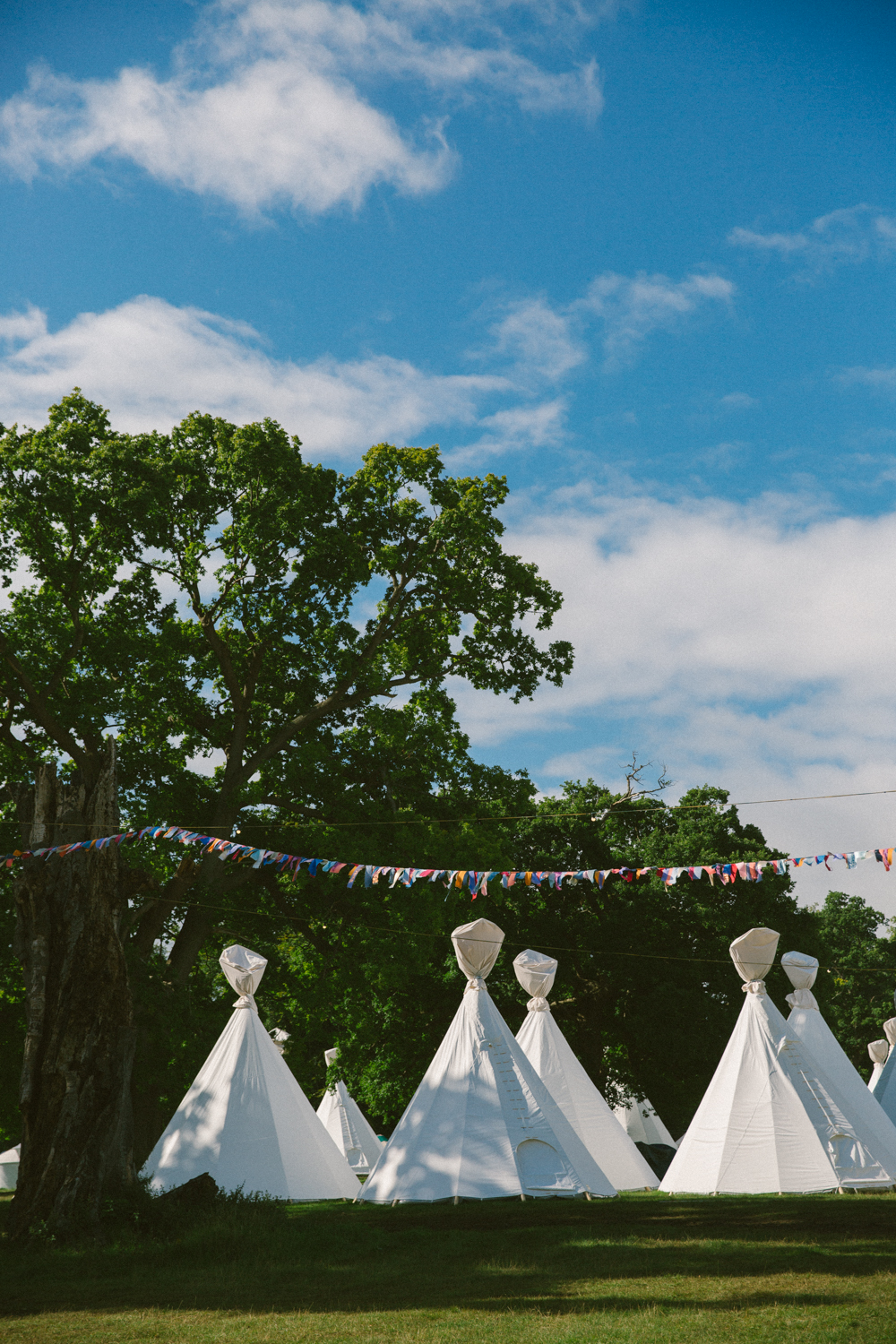 There are tipis that sleep whole families, but don't come with a loo so not the ones for me.
Beautiful canvas tents for two, with the same lack of a lav.
Airstreams, super cool but booked out in the blink of an eye.
Wooden huts that look like homes for garden gnomes.
But again, not for me.
Instead I opted for a Summer Hut.
The least beautiful of all the options, but by far the most comfortable.
A pine scented home for two.
Complete with double bed, hot shower, private loo and electricity!
Really very swish indeed!
We unpacked and raced off to find the festivities.
(Worn on repeat all summer, soon to be paired with boots and knits come Autumn)
Embellished boots (talking of boots… have you seen these?!)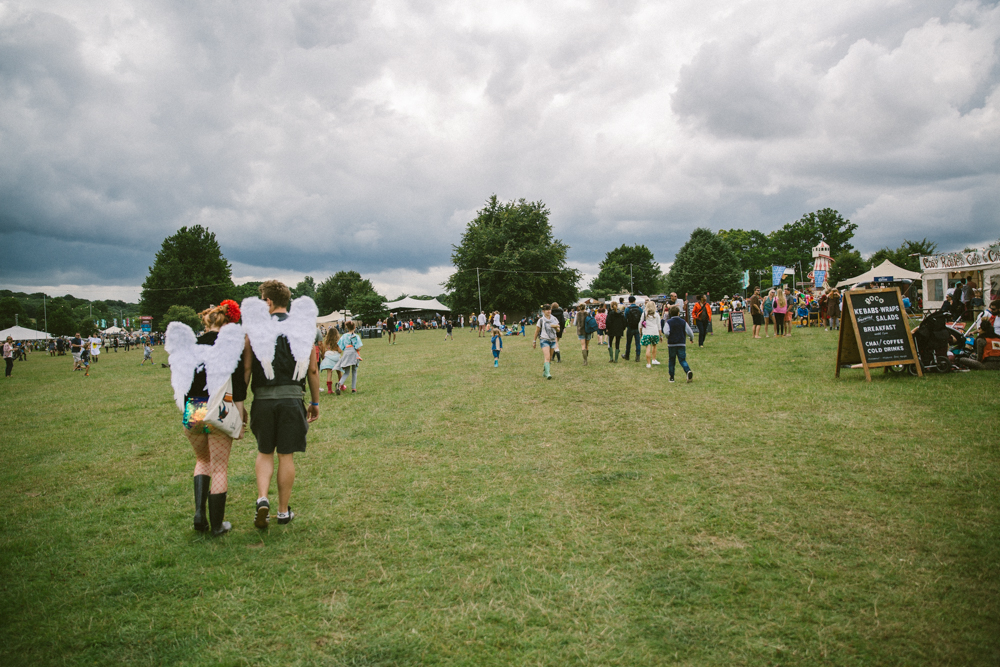 We followed the crowd and soon found ourselves in the thick of it.
Wilderness is not your average festival.
It's a creative space where all kinds of art are celebrated.
You could learn to paint, to sew, to garden, to build. Listen to musicians from all over the world. Watch theatre productions, interpretative dance, or get up close with your favourite DJ.
There's every sort of yoga you could possibly wish for, massages, healing, hairdressing.
And the food… oh the food. I'll have to come back to that later.
What I'm saying is that every person's experience of Wilderness Festival is different to even their closest friend's. You choose just how involved you want to get and what sort of things you want to experience. You could do nothing but skinny dip in the lake and have massages all weekend if you liked!
It's a festival for the senses.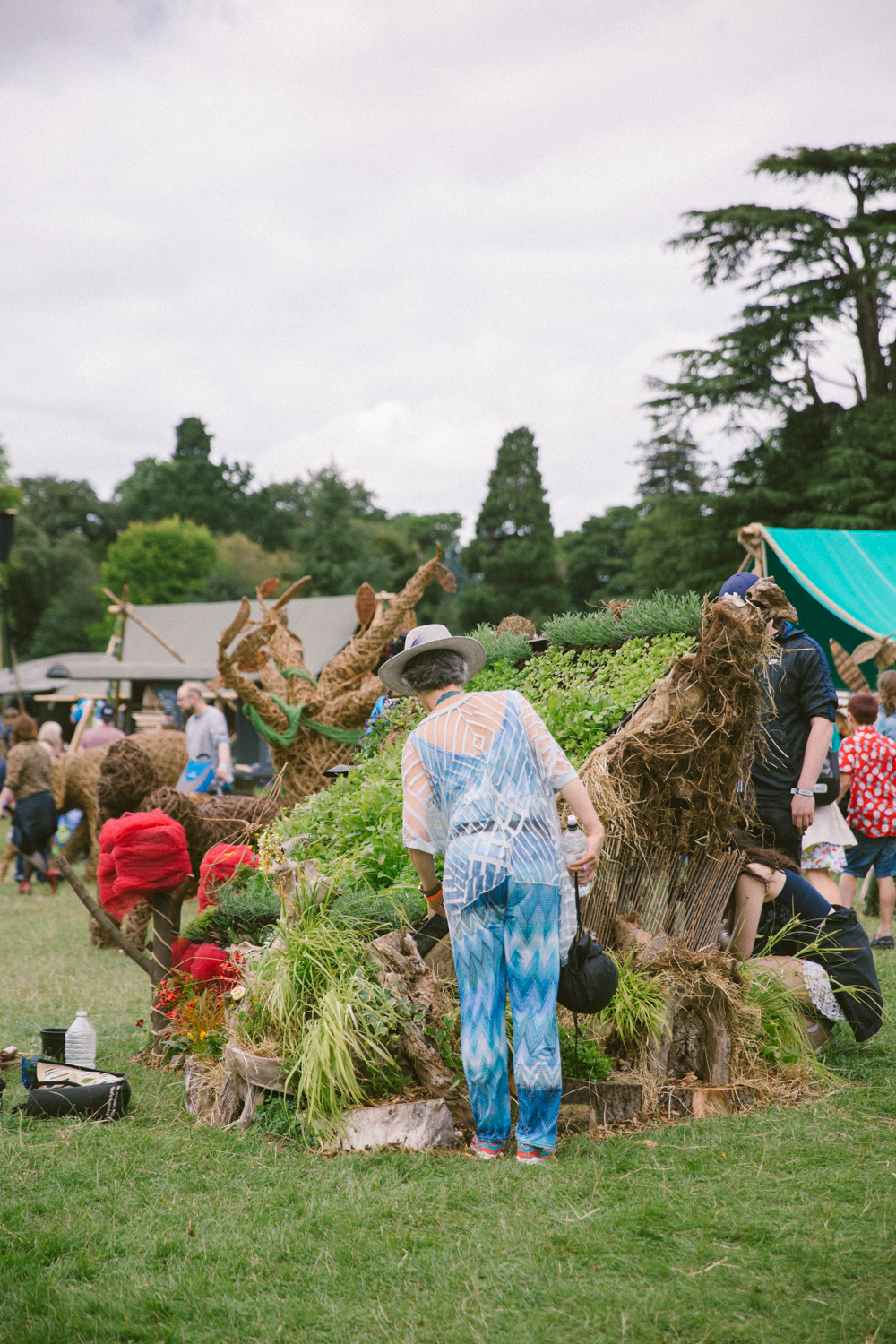 And it's small enough to feel intimate and friendly, unlike some of the bigger festivals.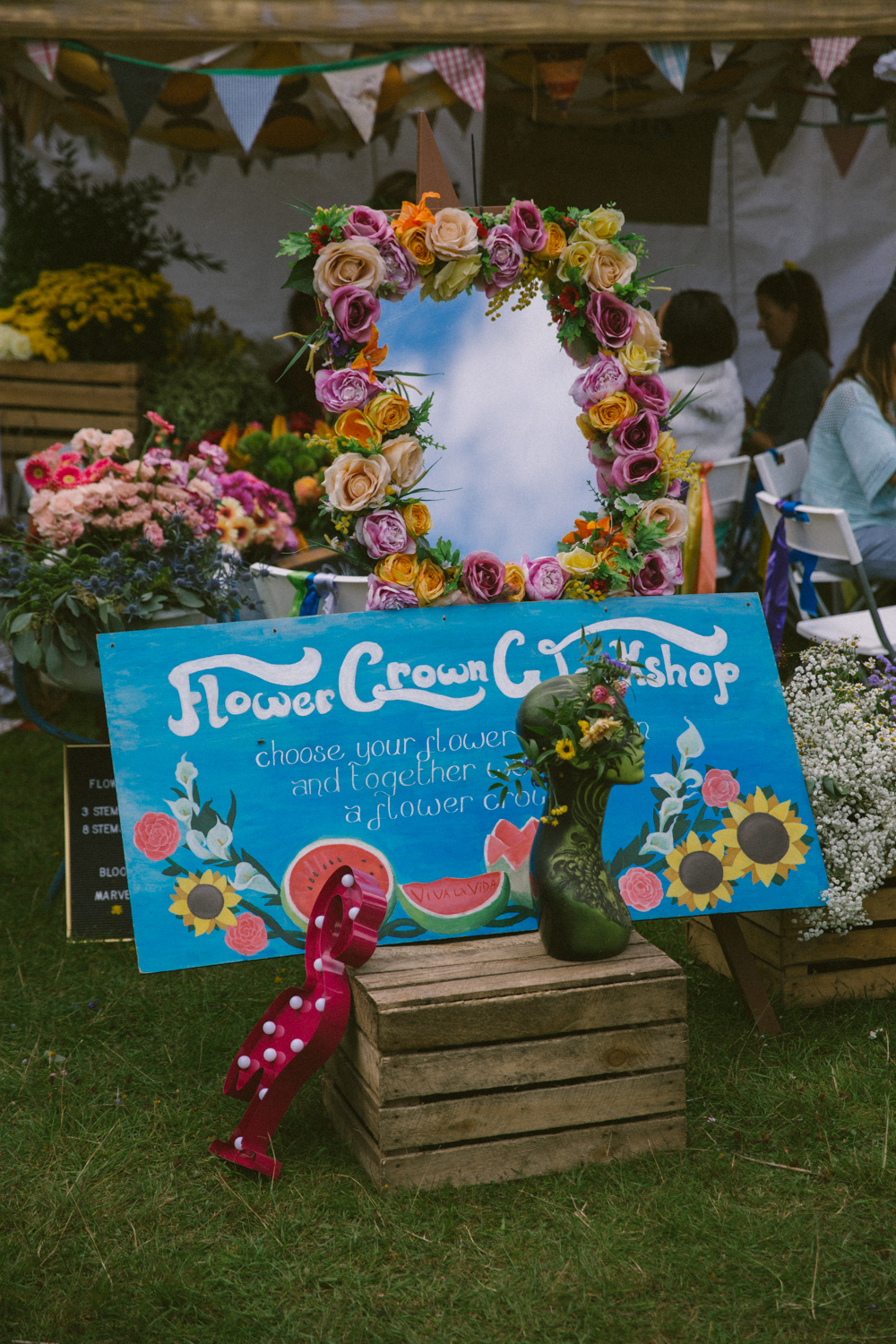 There's no real ageism either.
Oldies hang out with young'uns, children run around with bare feet and painted faces, while socialites prop up the champagne bar.
And there's more vintage shopping on offer than East London!
\
You can eat food from every corner of the globe.
Shop 'til you drop.
And even run into old friends.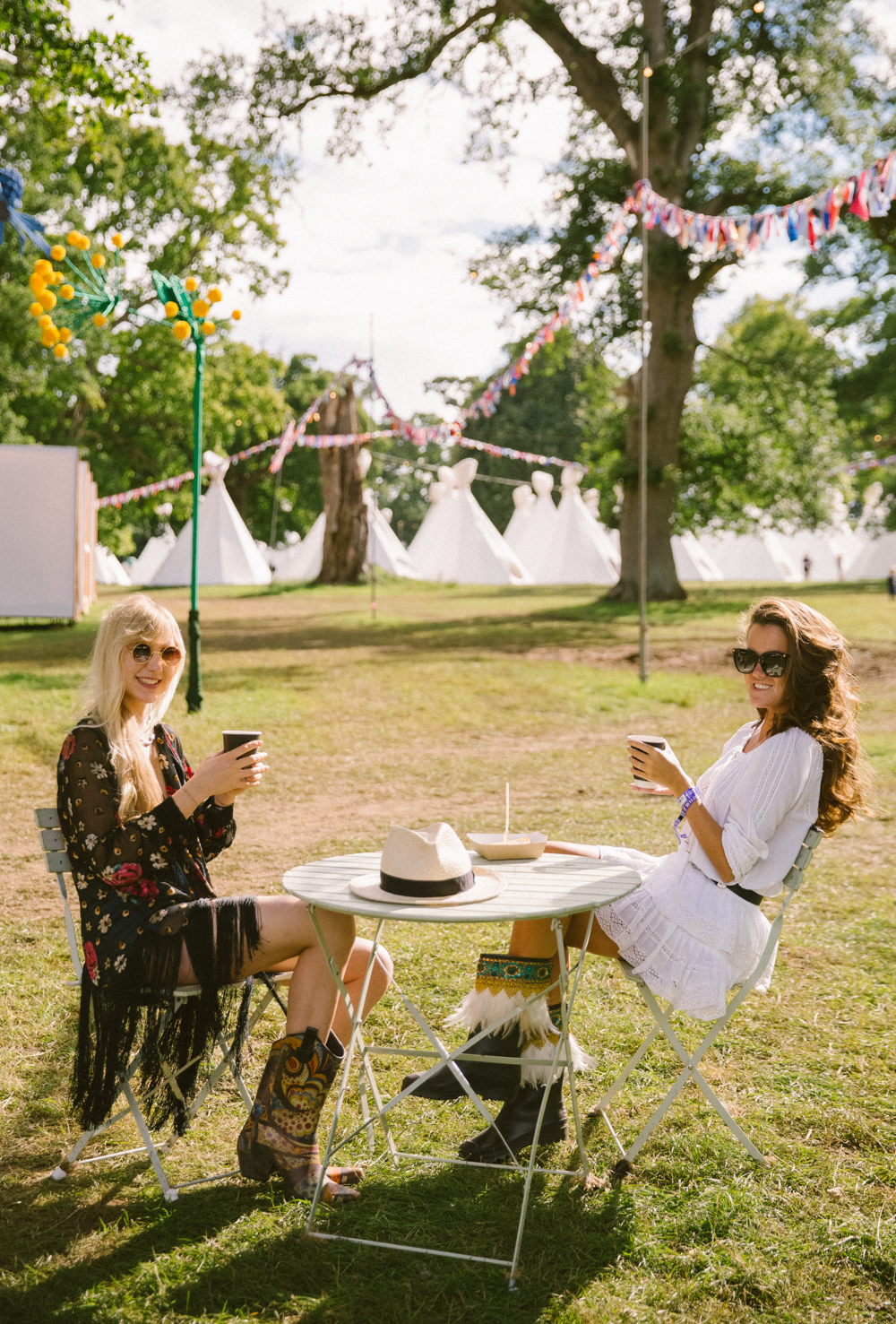 In the early evening we headed down to the lake and slipped into something more comfortable…
A woodfired hot tub, as hot as any bath but with a much better view!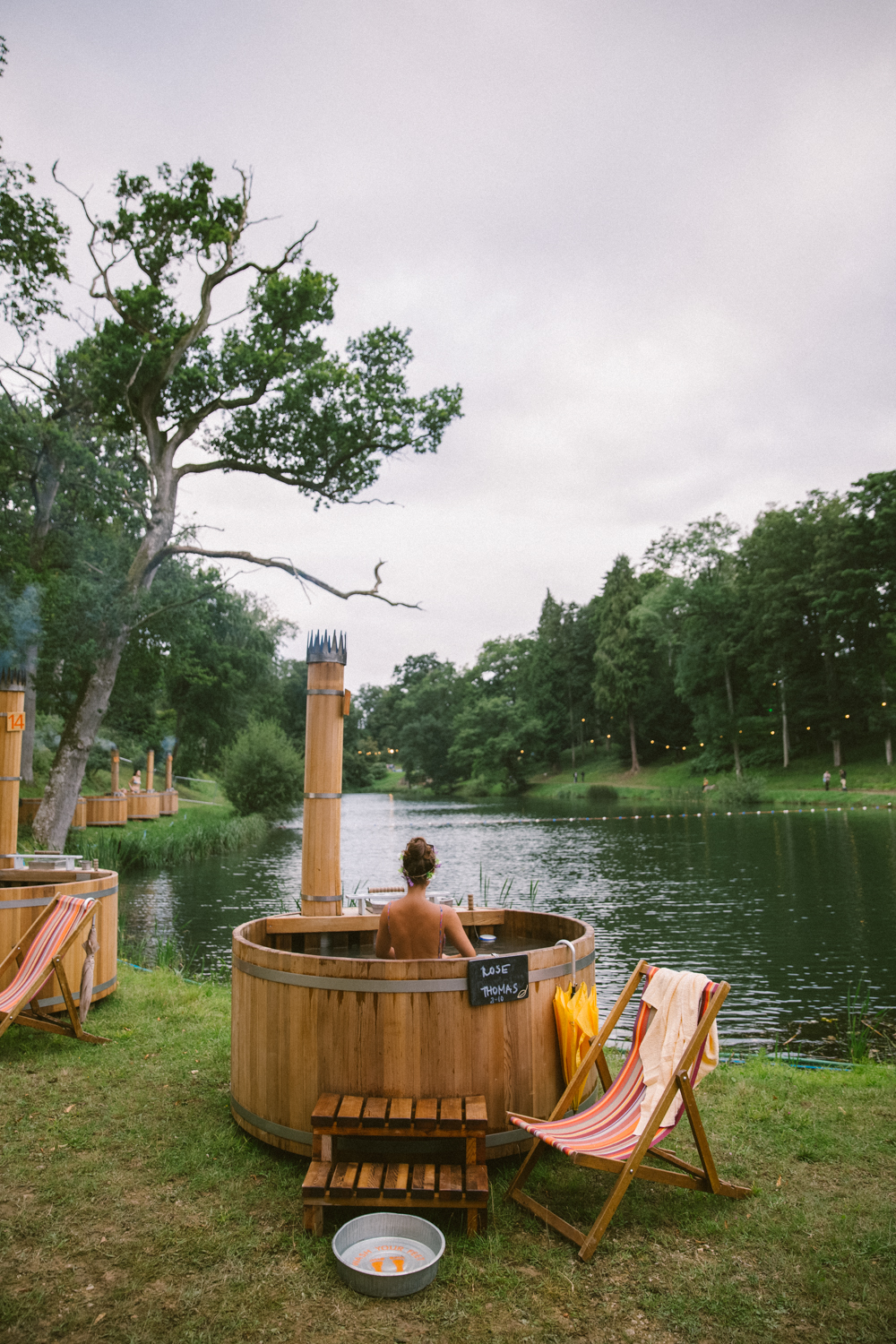 We slipped in and sipped on champagne in true British style.
And as the rain really began to pour, decided there wasn't much point in trying to stay dry!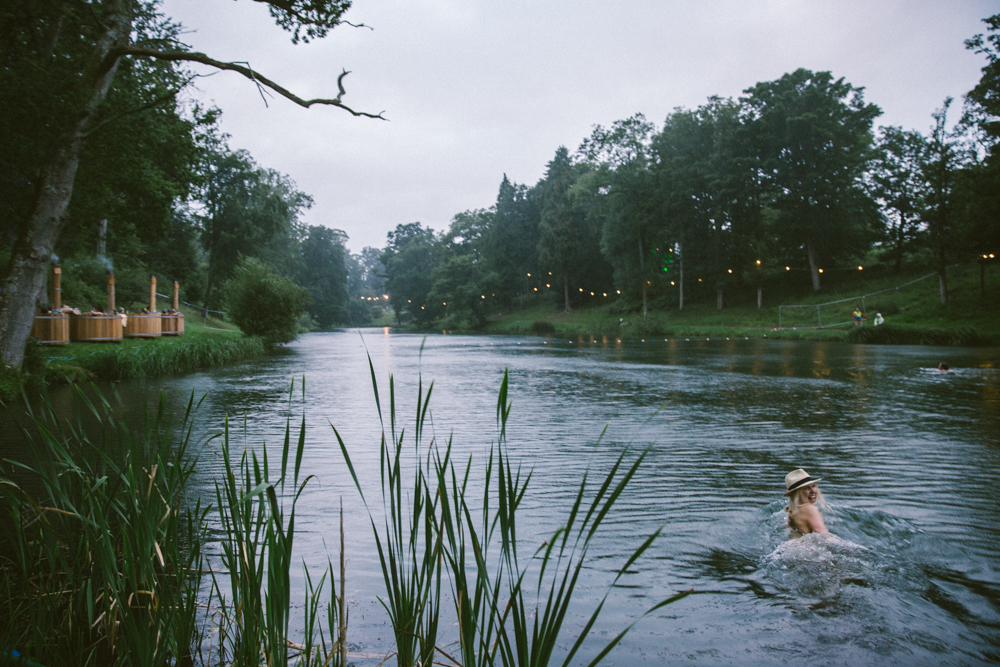 We soaked away for hours, until the night turned dark and the lights started twinkling into life.
We walked back up through the festival as it started to morph into its nighttime persona.
Thumping music and laughter rolling through the hills.
We grabbed supper at Breddo's Tacos and BAO (our London favourites, in a field!)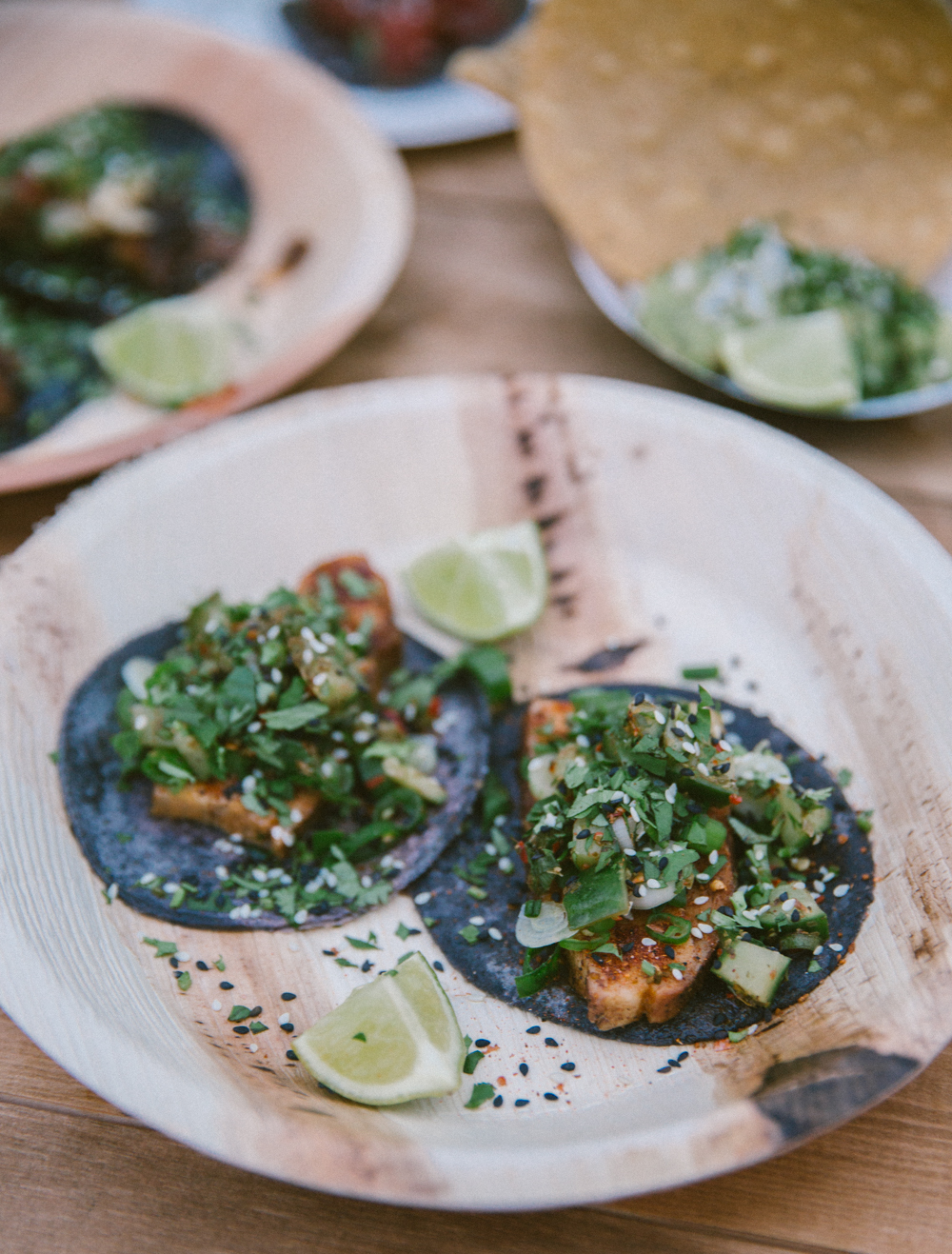 Before slipping down into the valley to join in the revelry.
Pop back soon for part two…