Victoria has yet another jewel in its crown.
Rapidly emerging as the new foodie hub of central London, restaurants are popping up like mushrooms.
This particular little spot is well worth a quick mention from me and an immediate visit from you.
The Other Naughty Piglet.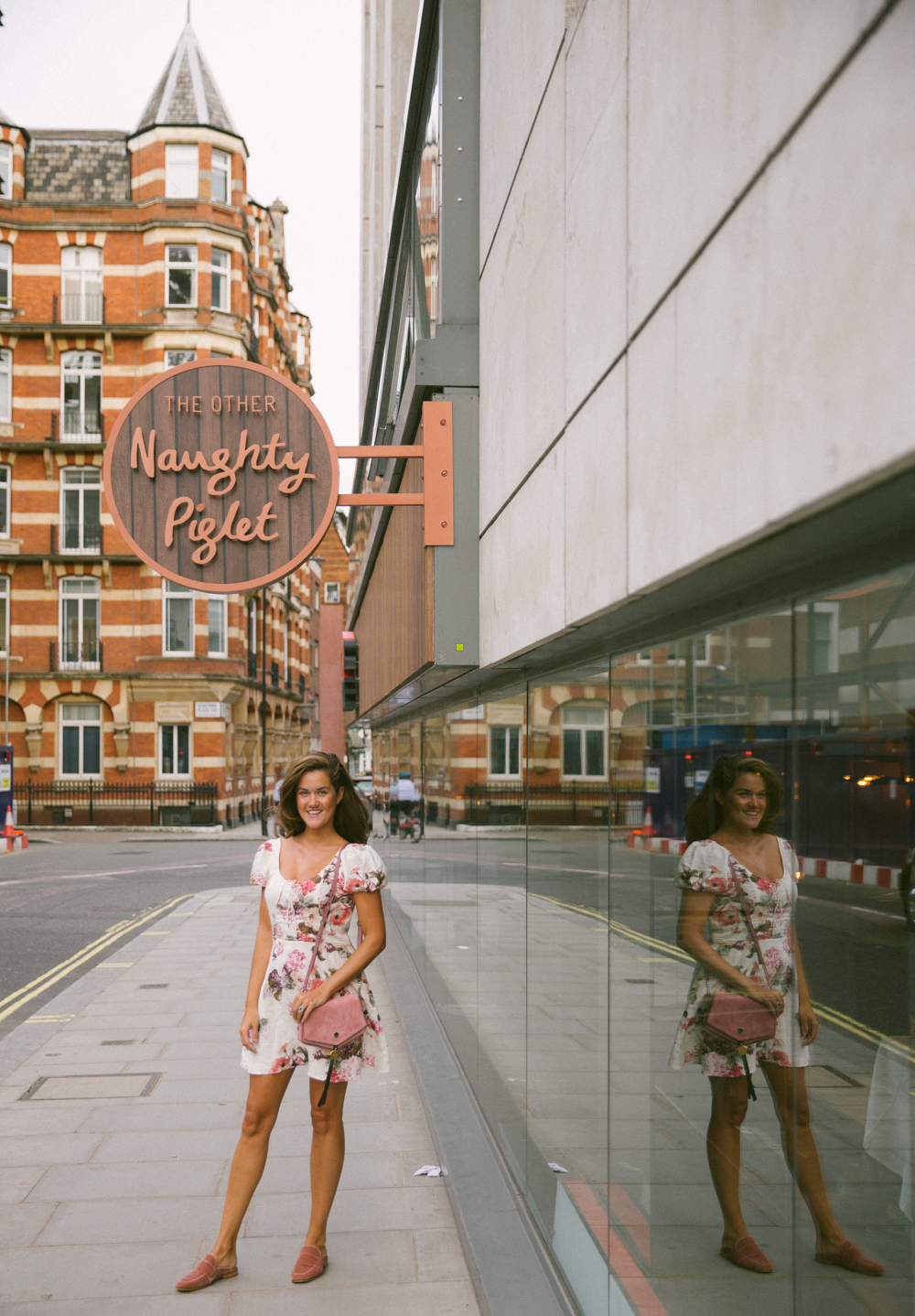 Little sister to Brixton's Naughty Piglets, this one is co-owned by the chefs and Andrew Loyd Webber, who's theatre plays host to the restaurant.
You'll find it upstairs.
Brushed copper, hip light bulbs, subway tiles and empty wine bottles decorate the space.
Colour by numbers for all of London's new restaurant openings but it looks nice, if a little empty.
The menu changes often and you'll be told the dishes are designed to share.
My favourite kind of eating, as it means I can try some of almost everything!
Starting with crispy coated, fluffy and creamy croquettes.
Datterini tomatoes, feta and togarashi (Togarashi is a Japanese spice blend of Sichuan pepper, dried citrus peel, sesame seeds, poppy seeds, hemp seeds, ginger, garlic, shiso, and nori.)
The combination of this, the cold salty feta and exquisitely ripe summer tomatoes elevates this simple dish to something truly spectacular.
Don't judge a book by it's contents page!
Our sharing dishes arrived slowly, giving us time to enjoy each one on its own merit.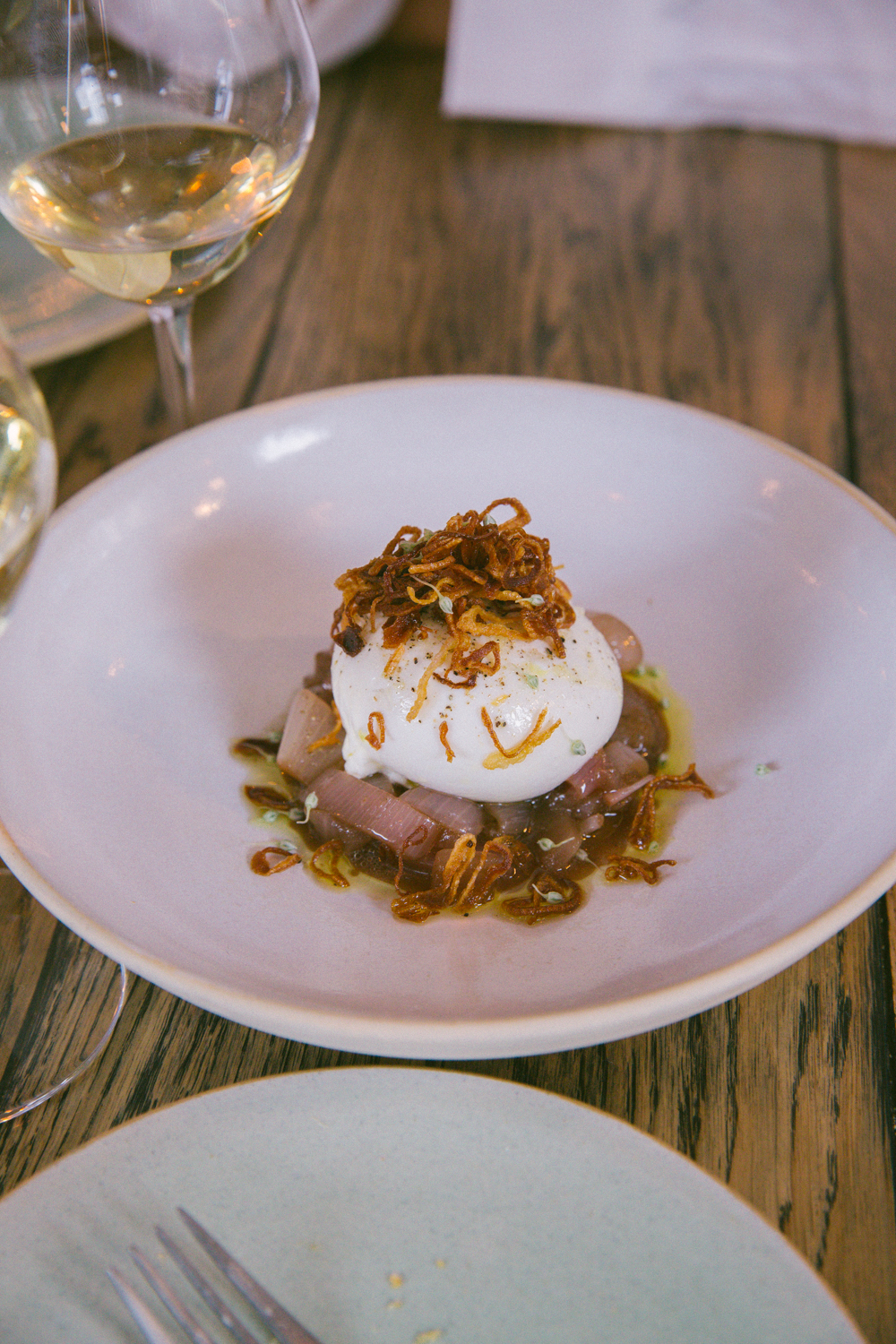 Burrata and confit onions, topped with crispy ones.
You can't go wrong with burrata.
Devon crab, peanut, pickled cabbage and yuzu.
An unexpected twist on a classic British ingredient. Fresh, exciting, delicious.
XO linguine with a cured egg yolk, aching to be burst and mixed into the pasta…
I was more than happy to oblige!
My favourite dish of the night.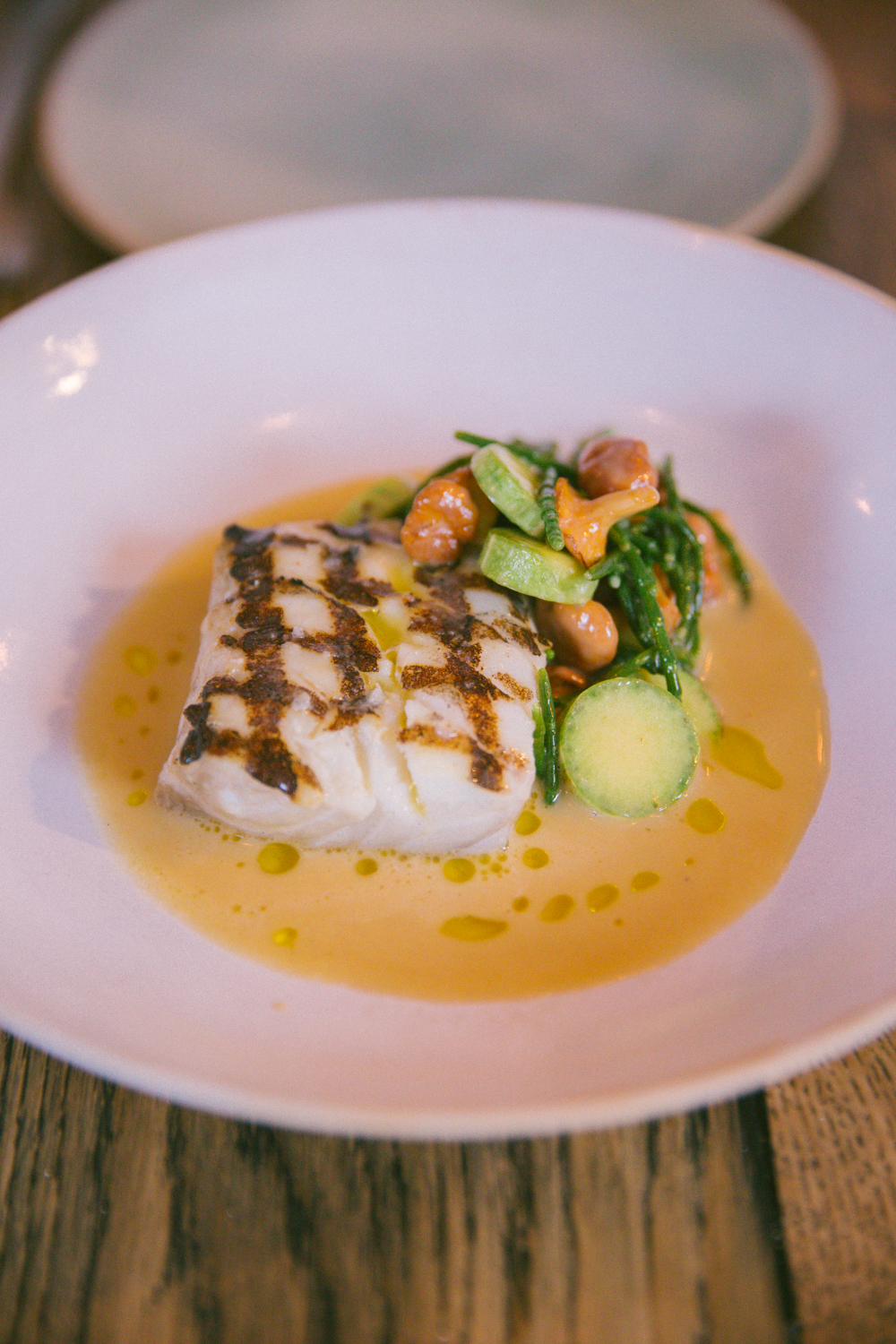 Cod, bonito butter, girolles and courgettes.
Delicate, buttery, beautiful combination of fresh flavours.
All topped off with BBQ pork belly, sesame and Korean spices.
A journey around the world in one night!
The food is truly spectacular, let down only a little by the wine – they only sell natural wines and the two or three we tried were eye wateringly harsh.
None the less, worth a visit either for a quiet date or taking visiting parents out for a shared supper. The lack of atmosphere might make it awkward for a bouncier group.
Find them at The Other Palace and follow booking instructions here.
Great for a trip to the theatre while you're there, all you have to do is pop downstairs! Check out what's on here.
Pink suede bag // Pink velvet shoes
Ad - Shop this post