If you've been to my house this summer, you've already had this cocktail.
I seem to make it almost daily at this point!
Sun's out? Peaches out!
It's the freshest, simplest, lightest, and most unbelievably moreish of summer drinks.
The inspiration came from obsessing over Da Aldolfo in Positano, where they serve local wine in jugs with sliced, cold peaches.
However, if I drank a few jugs of wine in the afternoon, I'd never get anything done!
This is a lighter version, and I promise you'll become just as obsessed as I am.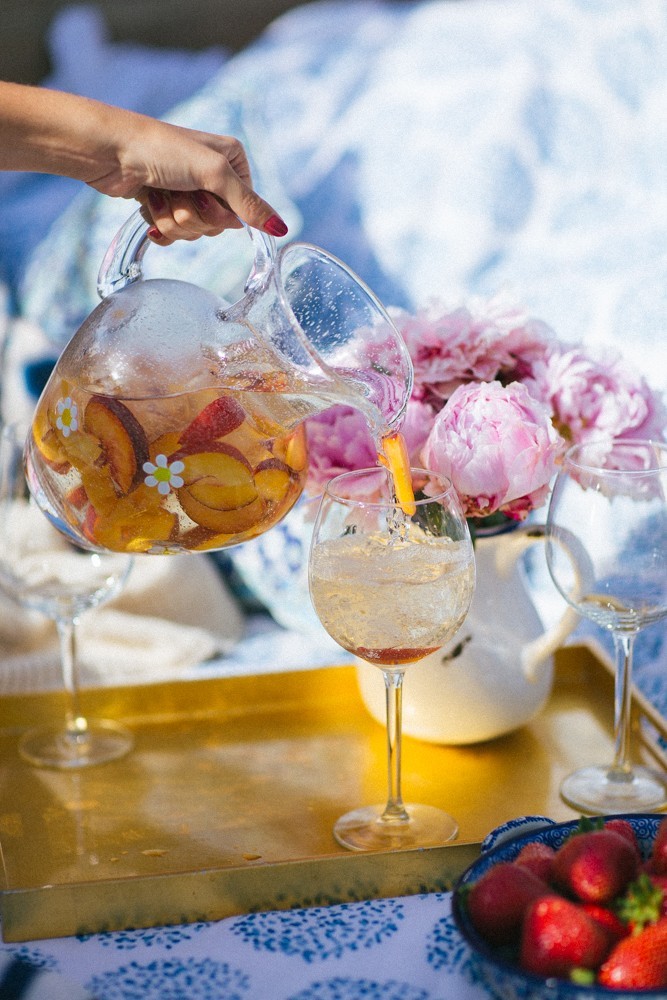 The recipe only has 4 ingredients:
White wine (nothing fancy, just a screw top from the local shop will do)
Lemonade, diet lemonade or fizzy water, depending on your sweet-tooth
A couple of peaches
A few handfuls of ice
I always try to make the most of peach season when it swings around, so this is the perfect excuse!
Add your ice to a jug, top with sliced peaches.
Pour equal amounts of fizz and wine over the top.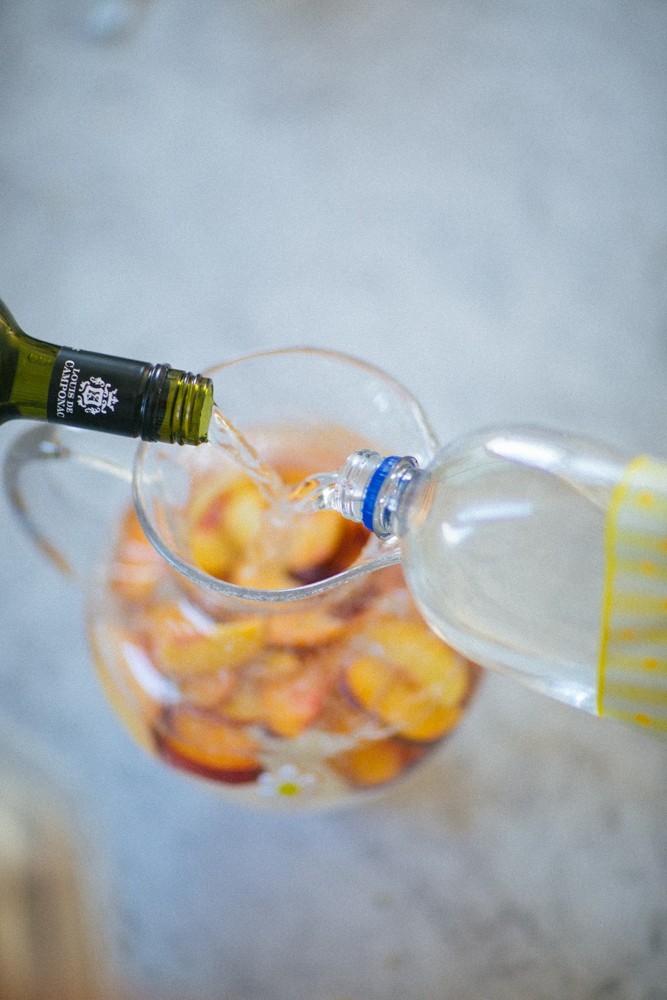 Serve in your favourite patch of sunshine.
It slips down beautifully, and only gets better with the time it takes you to drink it.
The peachy flavours get deeper with every sip.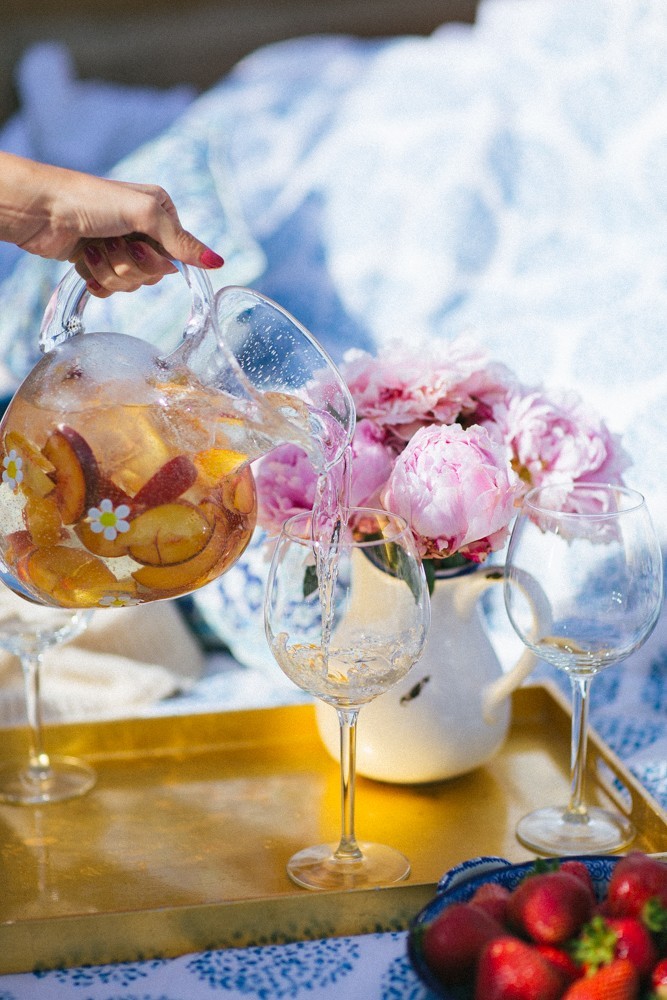 Truly the ultimate summer drink.
I'm whipping up a few jugs for some friends this afternoon as it happens.
You know what they say; practice what you peach!