Guiseppe has the most amazing house in Positano. It's ancient and beautiful and has the most incredible views.
The walk to the sea however, is not for the faint hearted.
You have to weave your way through the winding cobbled streets, down a million steps to where the sea meets the land.
You'll pant, curse and sweat your way through it… but if you look up at the view every now & then, it'll all be worth it.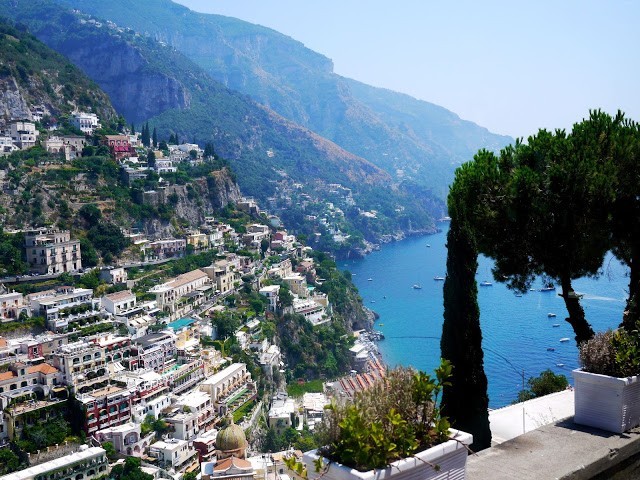 [iframe frameborder="0″ height="120px" scrolling="no" src="http://currentlyobsessed.me/api/v1/get_widget?wid=29&blog=The%2BLondoner&product_ids=90bd4420fad54ee2a0ea19f979baf2dc,9ec60a70c9223c12ca99df3e043de20b,n_966483,b32190d790a62a08ab013732f44bd013,5500d5df1cedf0edca3ceec2b02a4508&rows=1&cols=5&brand=1&price=0&hover=1″ width="600px"]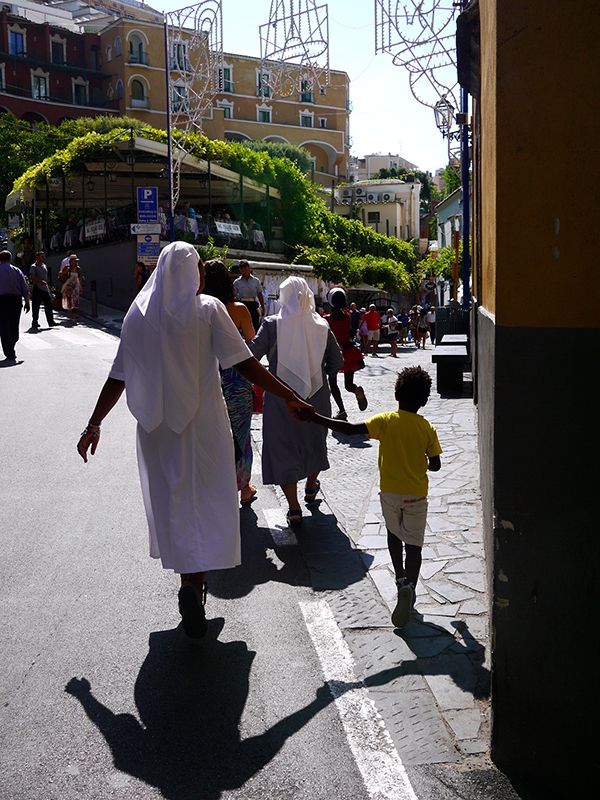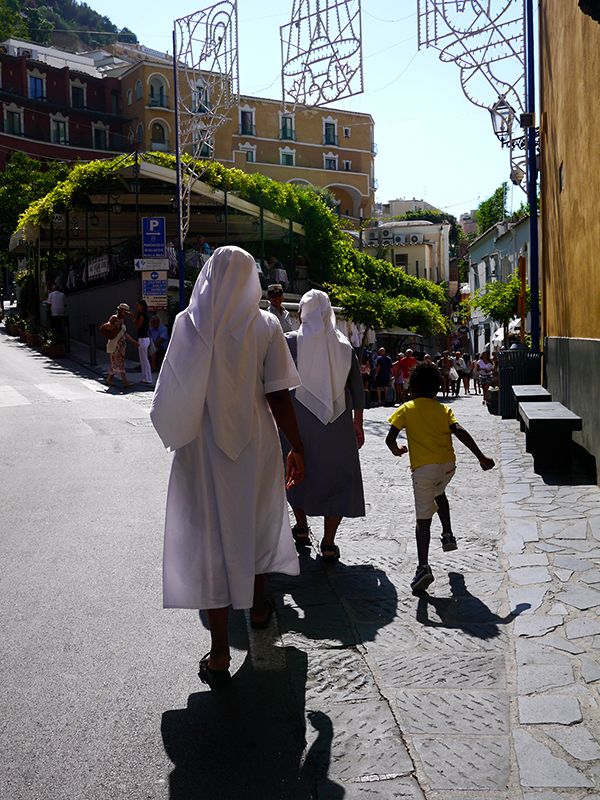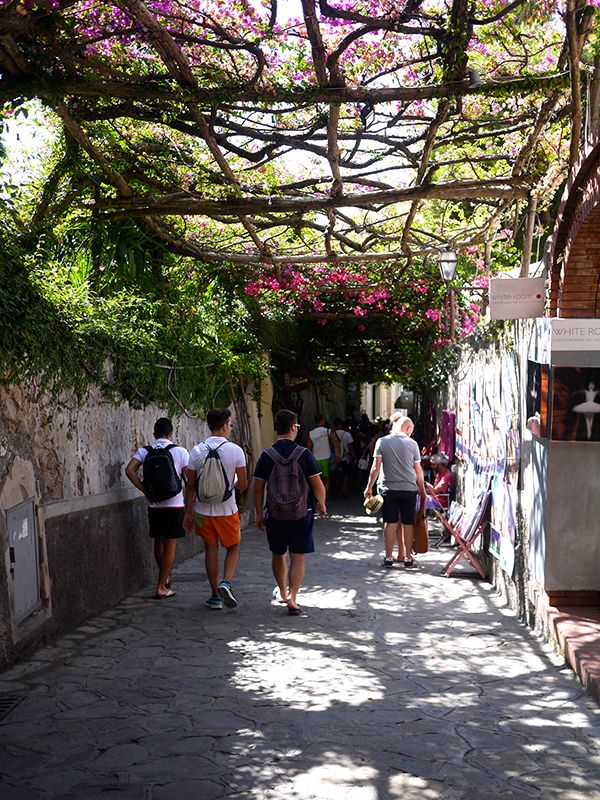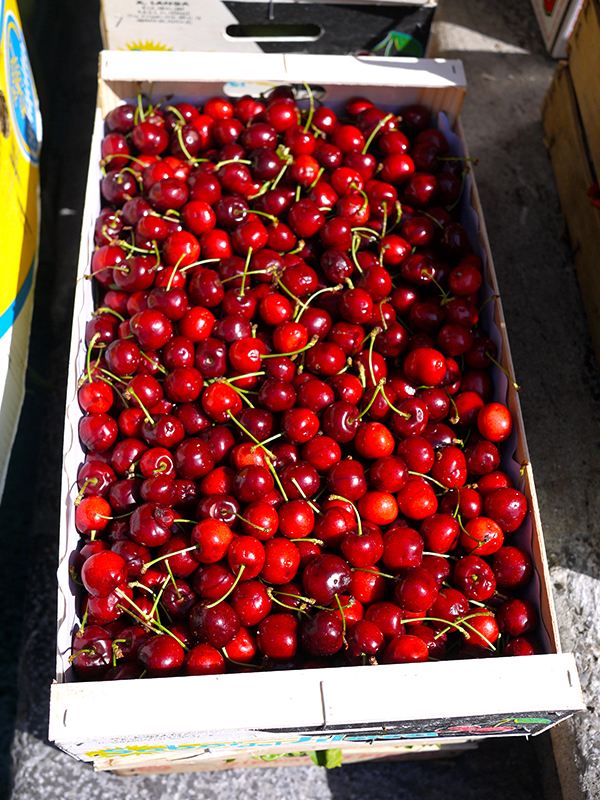 Go to the dock and wait for a little fishing boat with a huge red fish on the mast with the word's "Da Adolfo" scrawled across it (they'll be there every half hour but you want the 11am one to get ahead of the crowd).
Jump aboard and your captain (who wont speak a word of English) will chug you along the rugged coastline.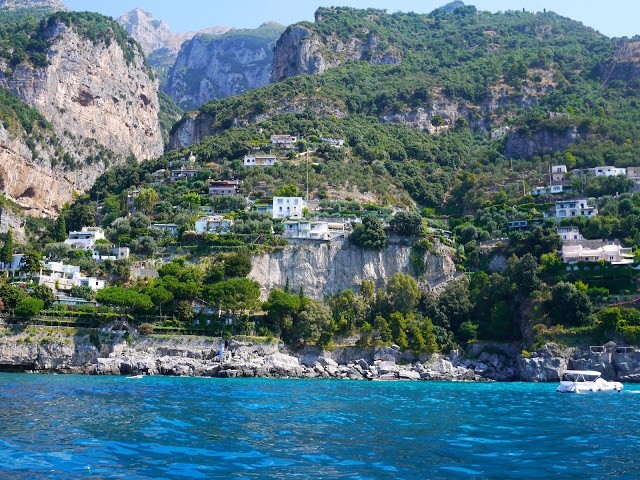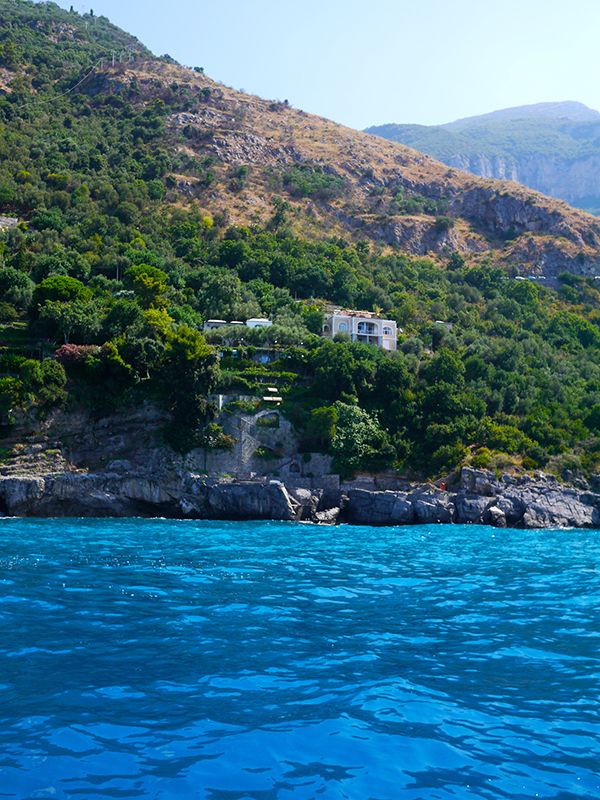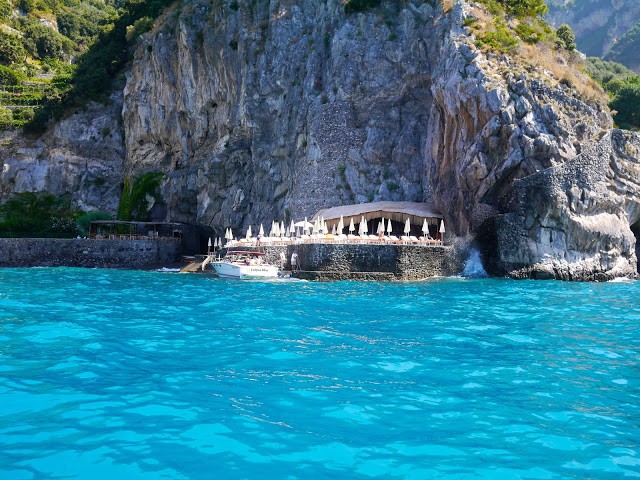 Soon you'll head into a tiny little cove and you'll think "this can't be it?' It is.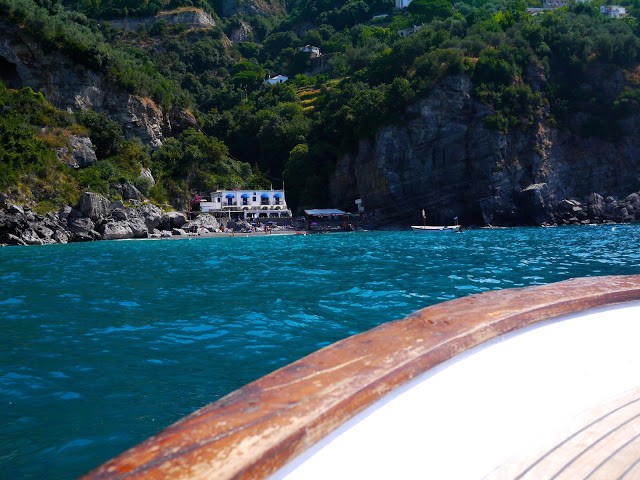 The beach is small and volcanic so it's no beauty.
The sun beds are lined up a little too closely together but just go with it, everyone will studiously ignore each other anyway.
If crowds aren't your thing, you can always take your book and your cigar elsewhere…
After a morning swimming, climbing and reading you'll be ready for lunch, which is really why you're here.
Make your way up to the table (five paces away from where the waves break) and order a jug of local wine, swimming with cold peaches.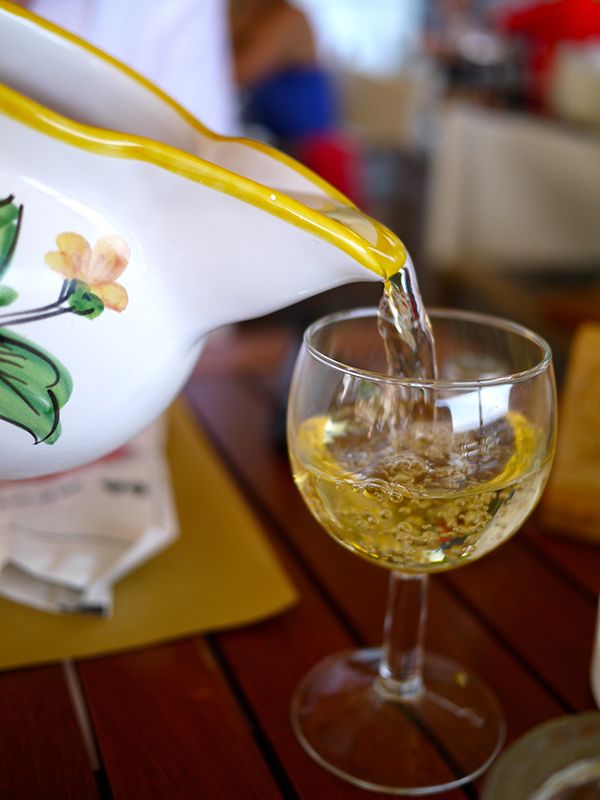 One of the very handsome & very charming, barefoot waiters will happily rattle you through the menu at break-neck speed.
Determined not to miss out, we really went to town with the ordering.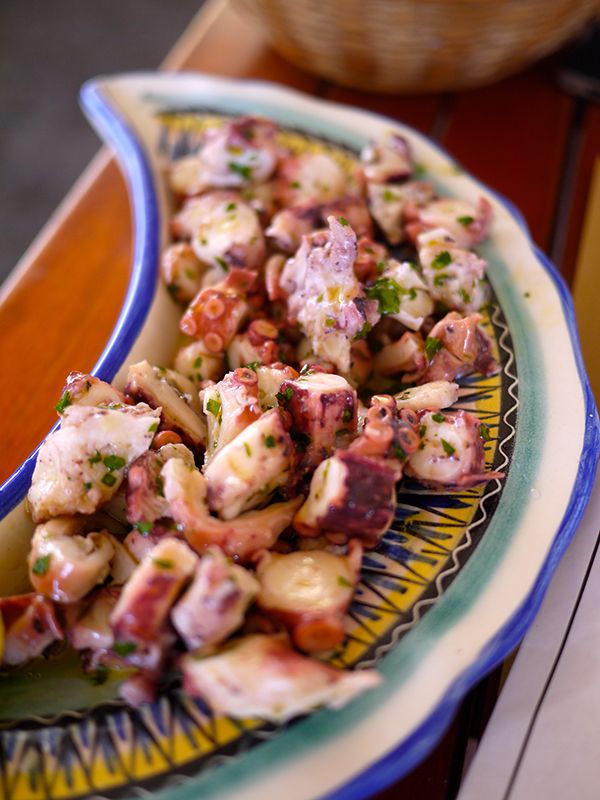 Octopus salad dressed in a citrussy, herby brine. Perfectly rich and sour at the same time.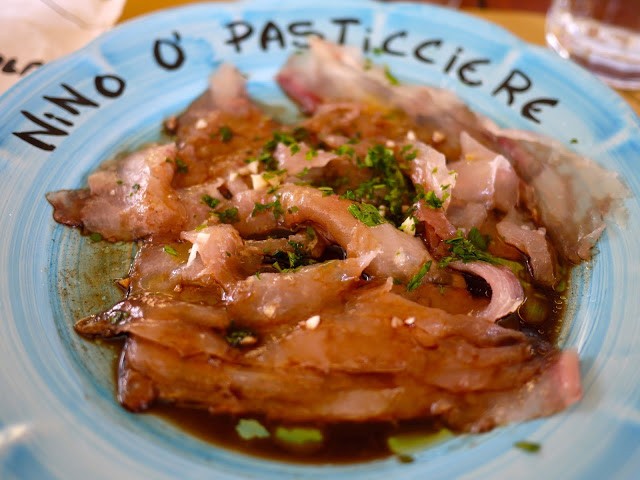 This may not look much but it's the best tuna carpaccio I have ever tasted.
I'm going to try and recreate it at home. I'm pretty sure the dressing was just olive oil, really good balsamic vinegar, finely chopped garlic and basil.
Stuffed peppers.
Spectacularly good grilled prawns.
Fresh pasta with tuna & tomatoes.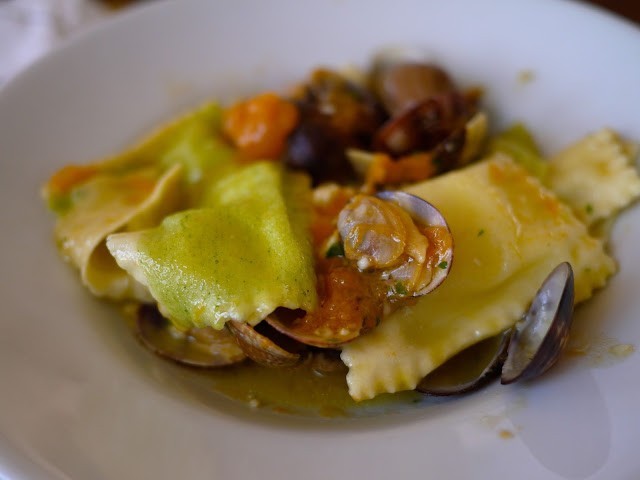 Handmade pumpkin & clam ravioli.
Grilled fish & lots and lots of wine and peaches.
You'll want to spend the rest of the afternoon snoozing under a parasol on that sun bed you bagged earlier, you clever thing.
Da Aldolfo is my new favourite restaurant in the entire world, yes it's a big statement but it's true.
I really can't recommend a trip enough.
Here are a couple pro-tips though… Book ahead (using the details below)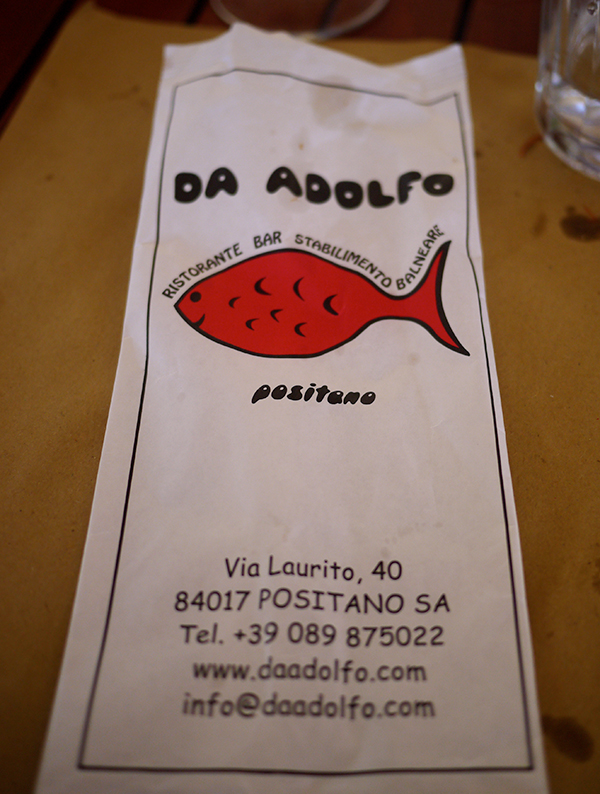 Ask for a front row sun bed and a table at 1pm/2pm.
Don't wear nice shoes, you're going to get wet getting off the boat.
If sardine sunbathing isn't your thing take a lilo ("pool float" to you Americans).
Take a book.
Take sunscreen.
If you're even vaguely close to the area, go!