This recipe is an irreplaceable staple in my house.
There's just absolutely nothing more satisfying or comforting than a bowl of chili, topped with melting cheese, sour cream and zingy guacamole.
I call it Sunday Chili because it's a dish you can throw in the oven during the day, go off and do your Sunday chilling, come back a few hours later and serve up a supper dreams are made of!
Chili recipes are pretty controversial things, surprisingly enough!
People like different cuts of meat, different flavours, some like a dark, dry chilli and others a much thinner, brighter, saucy chilli.
This is one I've made since my school days, so I make no claim that it's traditional… but good god, it's good!
Rich, deep, spicy flavours, a smooth texture and a gentle lift from the fresh tomato kick at the end.
My top secret ingredient?
Proper chocolate.
The Saint Lucians make some of the best chocolate in the world, but don't limit themselves to baking cakes and warming up hot chocolate.
Their cocoa goes into savoury and sweet dishes alike, adding a depth and richness to the meal that it hard to replicate.
…But also rather hard to come by. A friend at the tourism board sent me a couple'a sticks to launch their "Chocolate Heritage Month" but if you have a good speciality/healthfood store near you, ask them for some help in getting hold of it.
If all else fails, use good quality cocoa powder.
Right, enough of the secret ingredient and onto the rest! To serve 2 (and you can multiply as needed) you'll need:
A pot with a lid
Olive oil
1 red onion, chopped
1 clove garlic, chopped or crushed
2tsp dried chillies
2tsp cayenne pepper
2tsp smoked paprika
500g beef mince (the best quality available)
Glass of red wine
2x 400g cans of chopped tomatoes
100g (half a tube) of concentrated tomato puree
1 heaped tablespoon of grated cocoa or cocoa powder
Pinch of salt
Chop up your onions and garlic.
I would usually crush the garlic, but my crusher has gone walkabout.
Pop the oven onto 15oC/300F to warm up.
Put your pot onto a medium heat on the hob and add a splash of olive oil.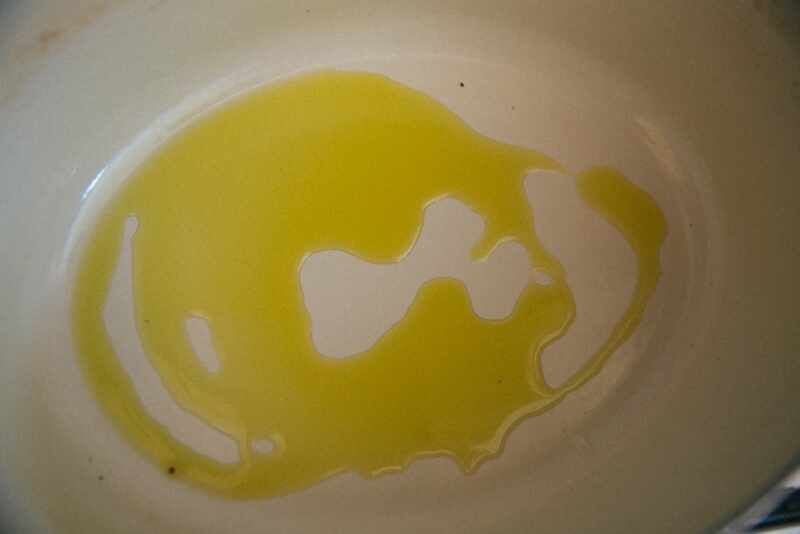 When it's hot, fry your onions and garlic.
Toss in your chillies.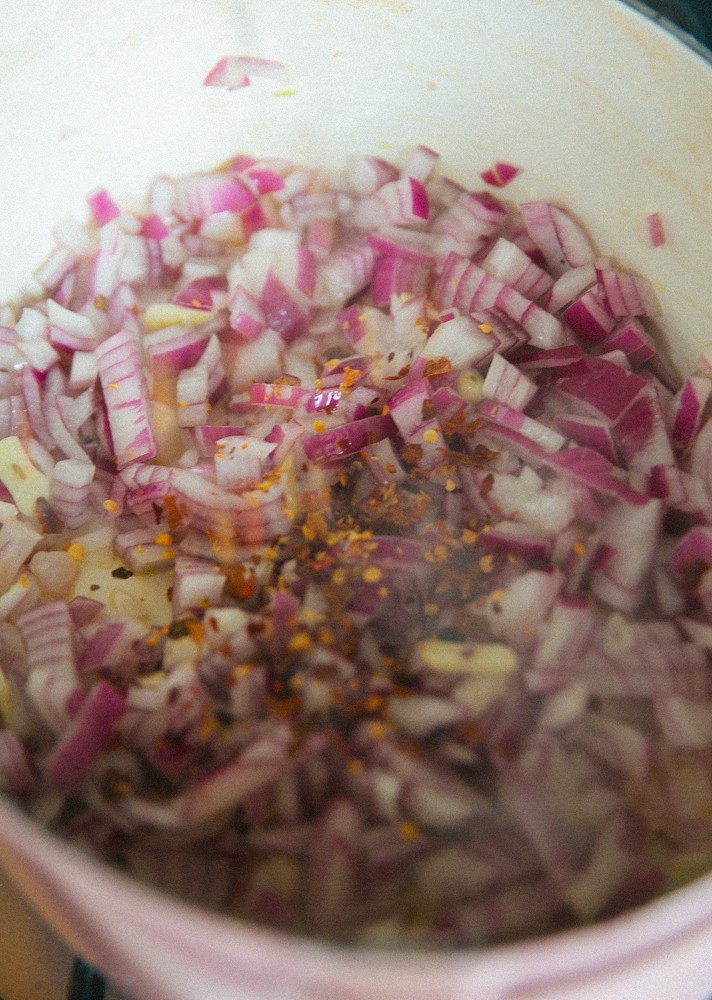 Your cayenne pepper.
And your smoked paprika.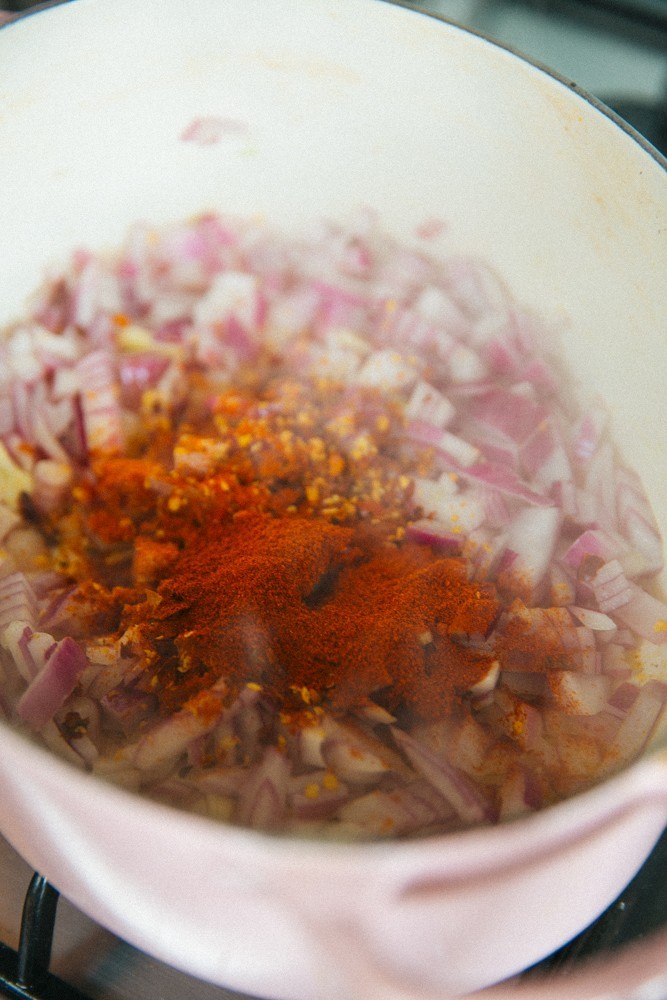 Mix it all around together, making sure the onions don't burn.
Open a window, it's going to smell seriously spicy!
Add your mince.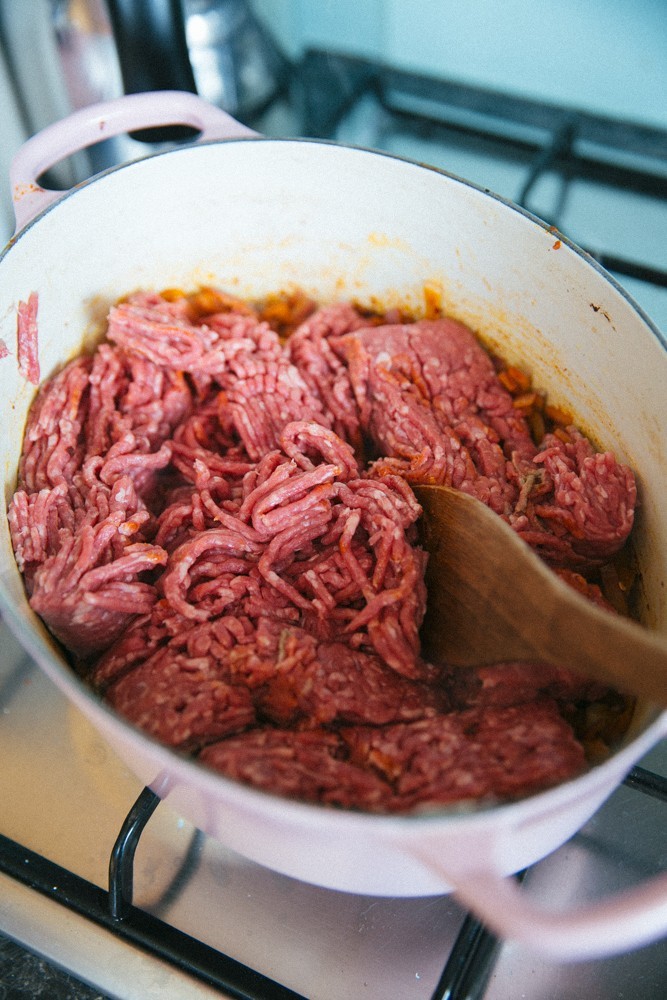 Break it up, mix it around and make sure it all gets a good lick of flavour.
Keep mixing it around until it's browned all over.
Add a generous glass of wine.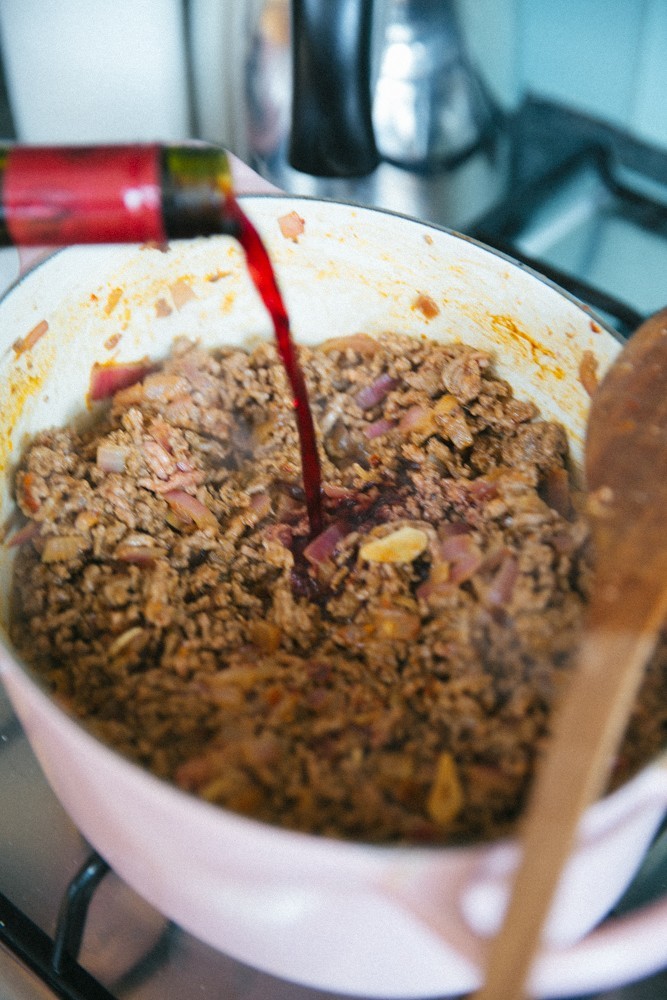 Let it boil away for a minute or two.
Then add your tinned tomatoes and puree.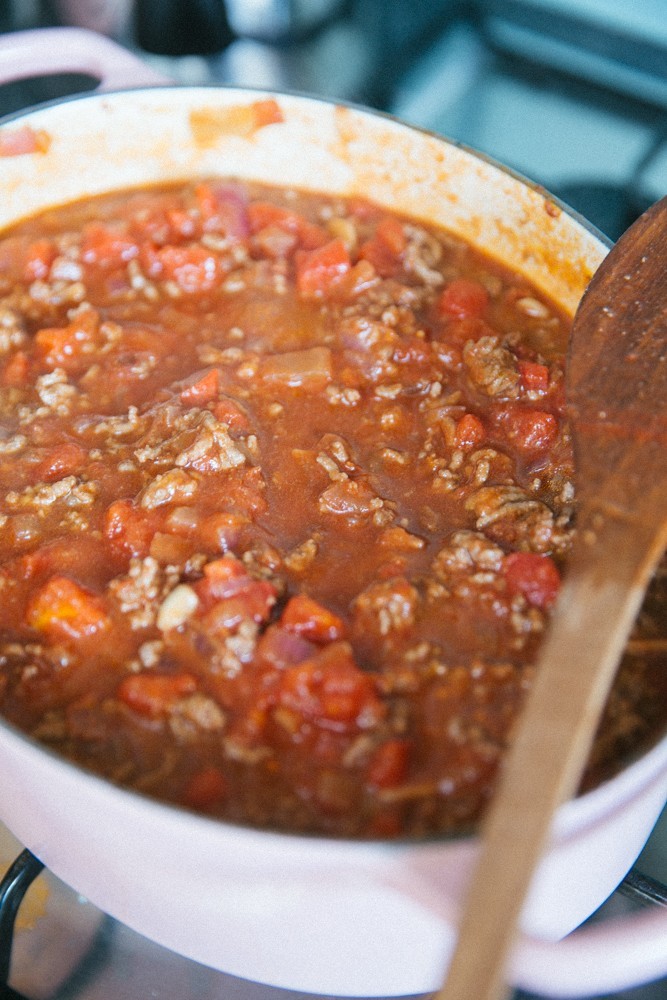 Next up comes the chocolate.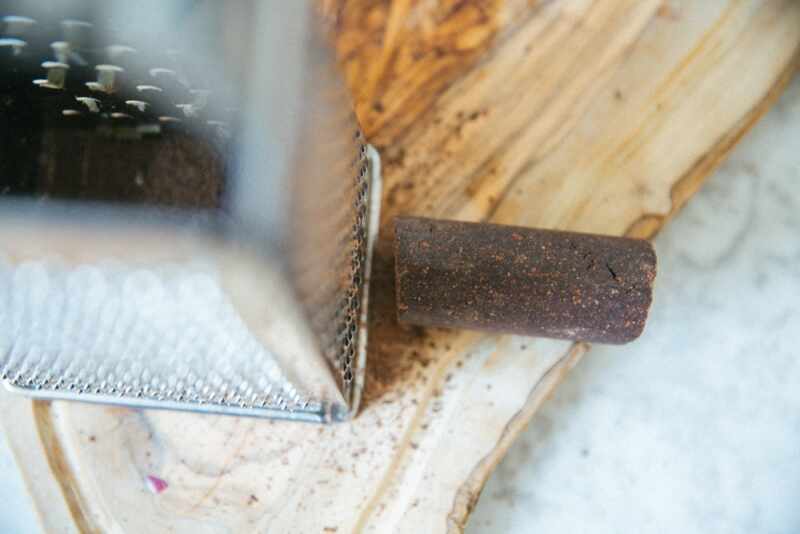 Tip it in and stir about.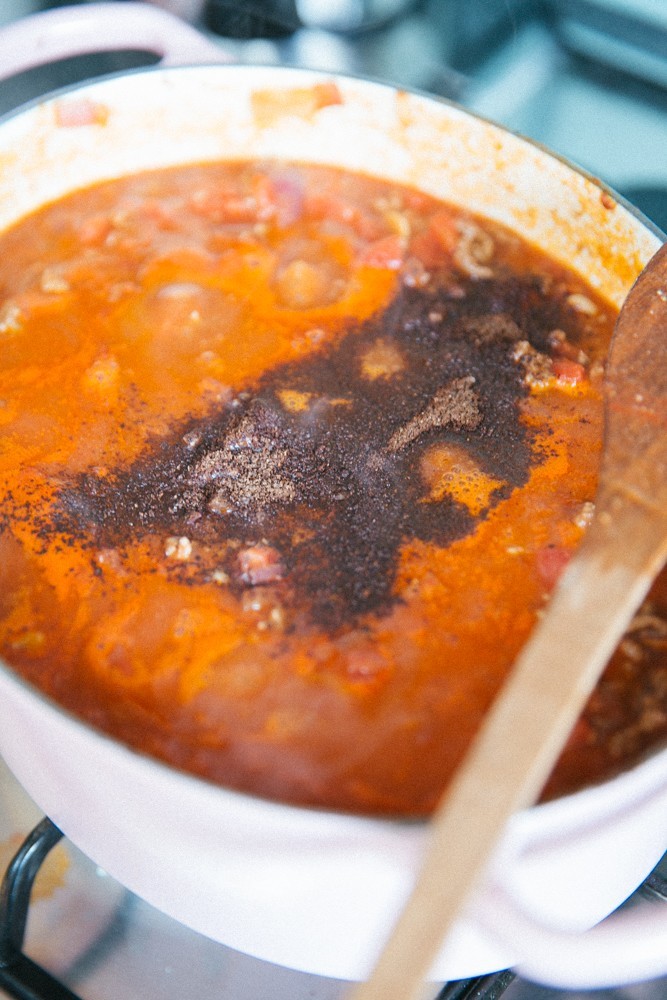 Add a pinch of salt and you're ready for the oven.
Pop the lid on and cook for 3-4 hours depending how long you can wait!
Stir it now and then, but try not to lift the lid off too often.
You'll want to save that for when you serve up!
Patterned bowls // Wooden bowls
What you serve it with is up to you.
Go British with rice, go TexMex and pile it ontop of nachos – sprinkle on a mountain of cheese and put back in the oven to melt, go American with bread buns and make Sloppy Joes (a chili sandwich!), or just have a bowl of the stuff.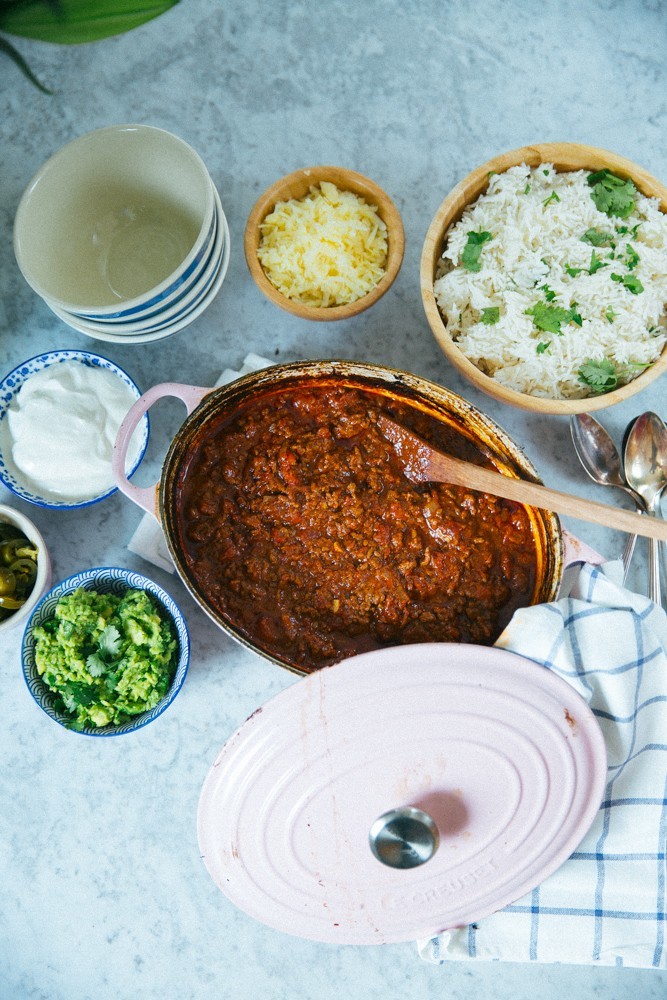 I always make far more than I need because it makes the best leftovers in the world.
Seal it up on Sunday, put it in the fridge and you can have supper sorted every night until Wednesday at least! Epic packed lunches, too.
When you want to tuck into the leftovers, just take as much as you need and heat it up on the hob or in the microwave. Once it's been re-heated once, you can't heat it up again.
Put Sunday Chili on the agenda this weekend and it'll wipe all those Sunday night blues from your system. Guaranteed.