Why did the taco blush?
He saw the avocado dressing.
Ok ok I know you're not here for the dad jokes, let's get to it and taco 'bout food.
I adore all things Mexican, authentic and inauthentic, my favourite drink is a margarita, my favourite snack is guacamole and I would eat burritos every day if I could.
But if I indulged as much as I would like to, it would be a happy but fairly short existence. So in the name of longevity, a healthy heart, looser trousers and a happy gut, I have the ideal substitute.
A homemade taco bowl so healthy it's basically a salad, but so delicious and satisfying you'd never know it… it's very, very sneaky. Health food for those not into health food, basically.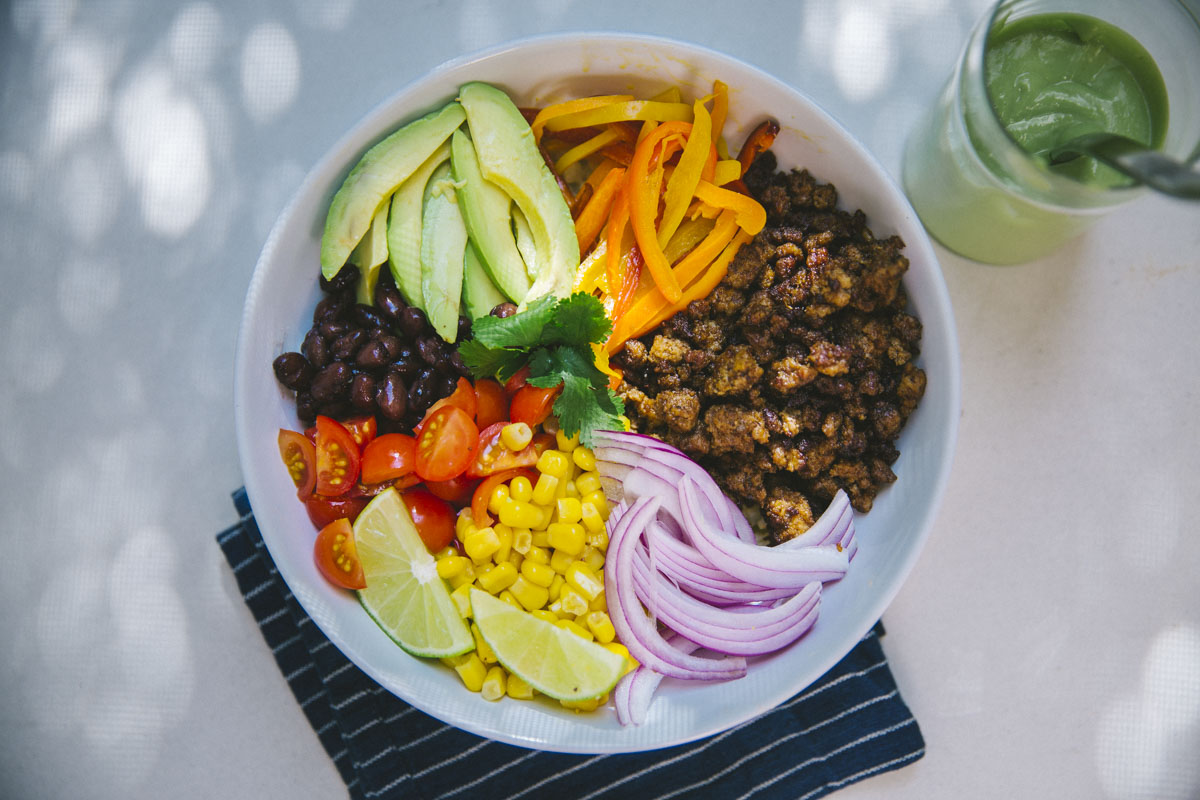 Once you've made one you'll be in the swing of things and able to mix it up with all sorts of ingredients.
All the components can be made ahead, making it ideal for throwing together after work when you really, really don't want to cook.
To make one bowl I used…
2 handfuls of ground beef (use any protein you fancy!)
2tsp taco seasoning
1 pepper, sliced thinly
Half a red onion, sliced
Half an avocado
Handful of black beans
Handful of sweetcorn
Handful of cherry tomatoes, chopped
Bowl of cauliflower rice (about half a cauliflower)
Half a lime
To make the dressing…
Half an avocado
2tbsp sour cream
5 Jalapeño slices
1 handful fresh coriander/cilantro
1 garlic clove
Juice of 1 lime
1tsp of honey
4tbsp Olive Oil
5tbsp water
Generous pinch of salt
Start by slicing up your peppers & onions.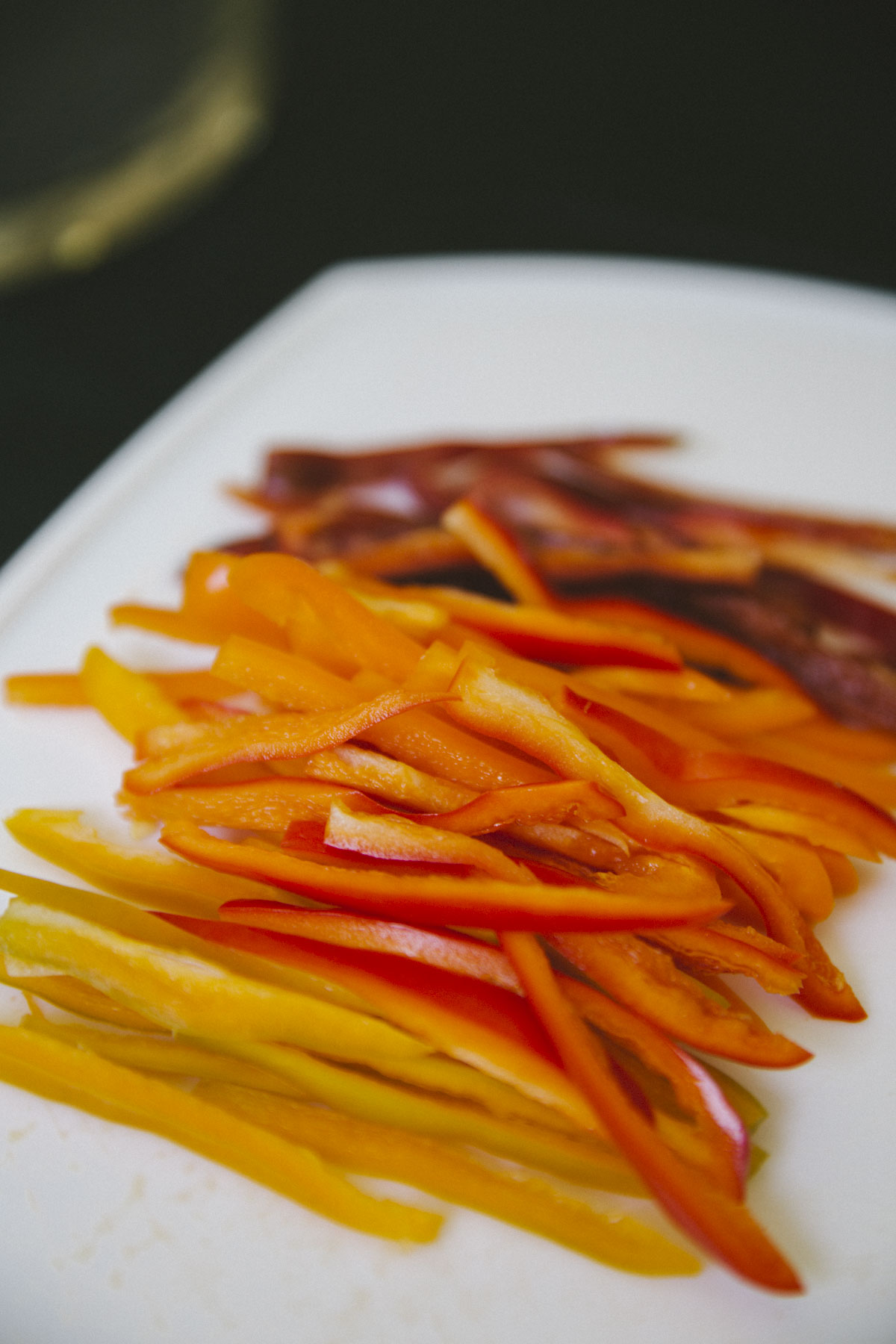 Fry the peppers (and the onions if you like) in a splash of olive oil on a medium heat.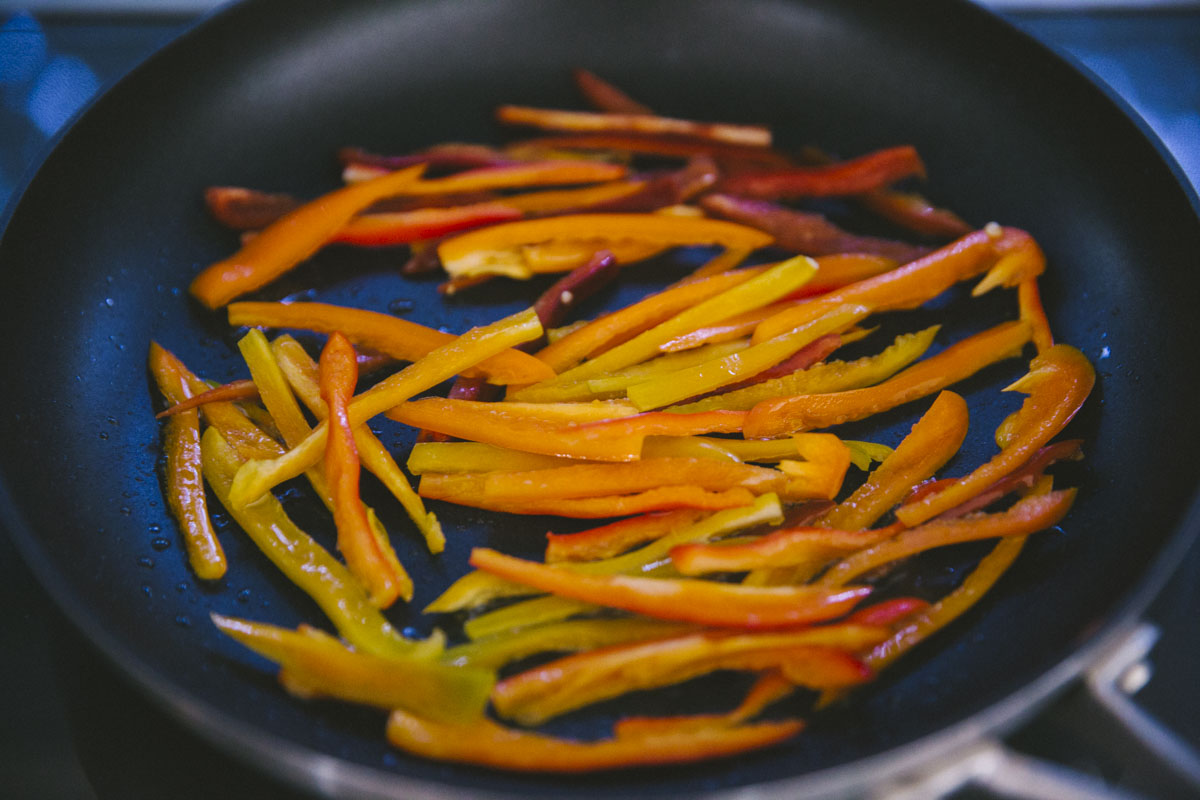 Add your beef to a dry frying pan on a medium/high temp.
Add your taco seasoning and keep stirring now 'n' then 'til brown and crispy.
While you're beef's cooking you can make your cauliflower rice. Take half an uncooked cauliflower, cut into little trees and pulse in a food processor until it turns into rice. Alternatively just take your cauli to a cheese grater. Or you could just buy it ready made, I won't tell a soul.
Once the beef is cooked, transfer to a bowl and throw your rice into the pre-flavoured pan. Season with some salt & pepper and fry gently until soft with a slight bite to it.
It doesn't need much attention, so crack on with your dressing.
Blend together your avocado, sour cream, herbs, jalapeños, garlic, lime juice, honey, olive oil, salt & water until smooth.
If things are a bit thick, add more oil and water, spoon by spoon until you're happy.
Slice up the cherry toms and the rest of your avocado.
Punch your fist in the air and shout "ingredients, assemble!"
Start with a layer of cauliflower. Top with all your other bits.
Some like a layered sort of trifle effect, I like more of a rainbow.
Don't worry too much, you're going to drown it in your life-changing dressing anyway.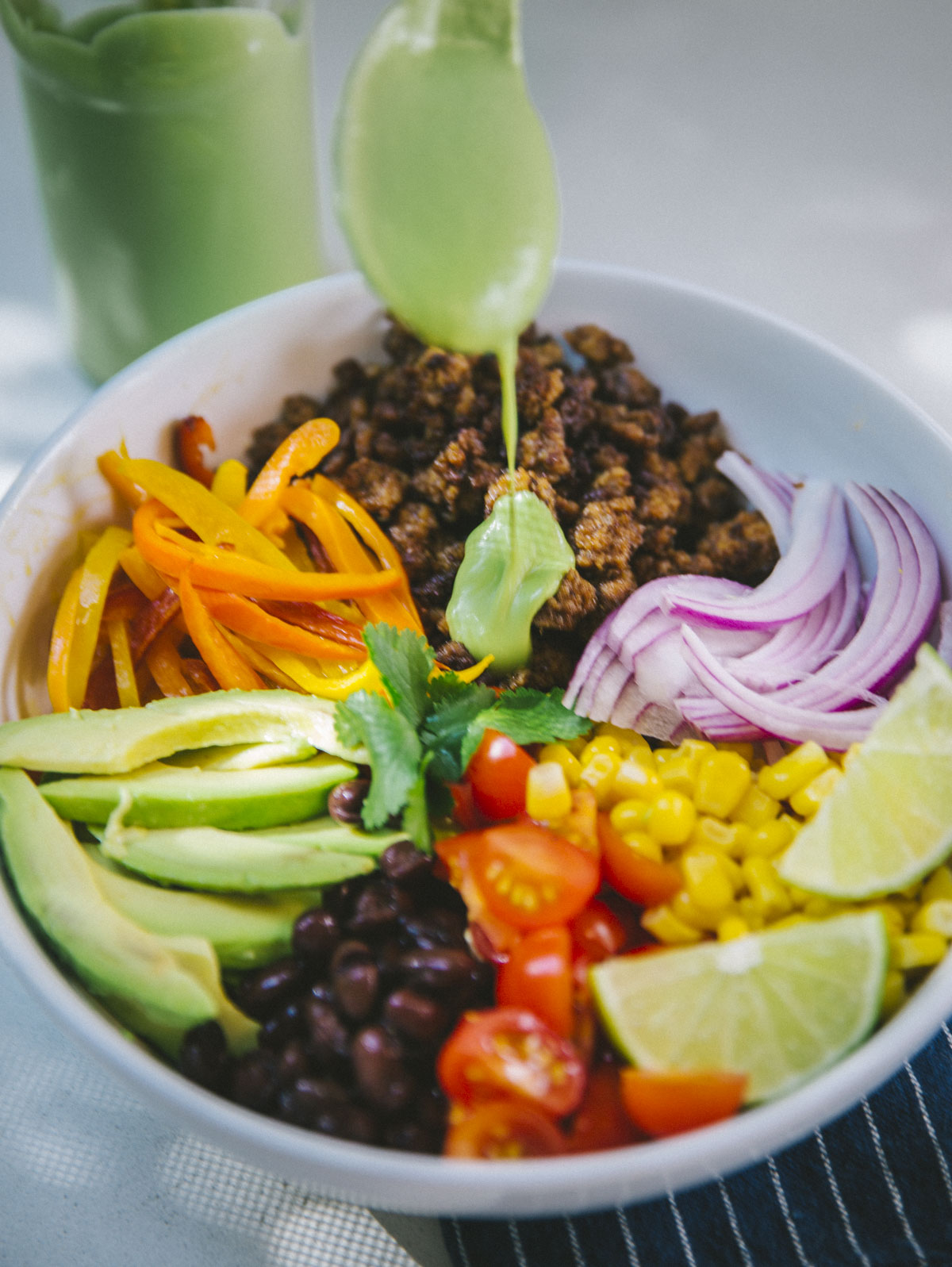 Go on, make a real mess!
And get stuck in.
A serious spoiling after a long day. Treating yourself to the very best fuel your body could ask for & bringing your taste buds along for the ride!
Give it a try and let me know what you think.
In case you find yourself bowled over, try the Fish Taco Bowls next, then the Chicken Fajita Salad. And seeing as you've been so saintly you should probably polish it all off with some frozen margs. ¡Salud!