I don't tend to write much about our adventures in Somerset, which is where my parents live.
Mostly because our 'adventures' tend to be sofa snoozing under a pile of dogs, playing cards beside the fire and stomping through the local countryside. We don't get out much.
But as this weekend was my dad's birthday we made an exception and popped into the achingly hip Bruton for lunch.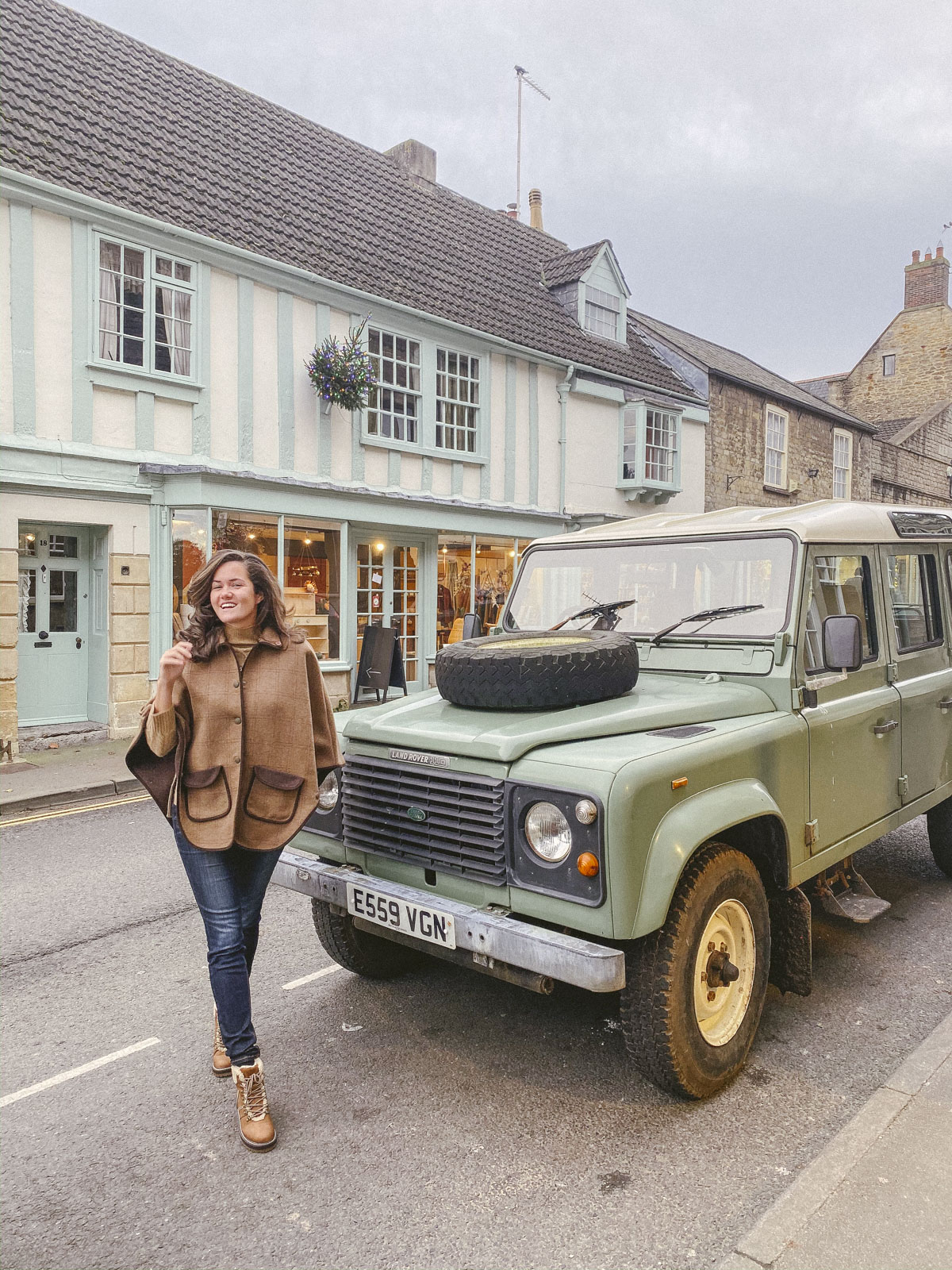 (My cape has sadly sold out, but there's another option from the same designer below)
Ad - Shop this post