I've been bursting to share this place with you.
It was a last minute find on a particularly dreary afternoon in London, I had a hankering for rolling hills, crackling fires, muddy boots & crumble. An itch only the British countryside can scratch.
Idle thumbs tapped The Landmark Trust into the web, where I found their spectacularly well organised "last minute" page. I spotted and immediately fell in love with The West Banqueting House of Chipping Campden (not to be confused with Chipping Norton, which I may have done on the sat-nav…. and you can imagine my husband's delight upon finding we'd gone to the wrong place!) I booked it immediately and we set off that very weekend.
It rained the whole way there, through both Chipping villages, but as soon as we arrived we had a brief respite from the drizzle, giving us just enough time to unpack the travelling circus.
The key was left under a stone in the garden, and you're advised to transport your luggage by wheelbarrow.
Fancy, it 'aint. But goodness it is beautiful.
Hidden away behind an old wall, it's kept private from the village.
Your own secret little world.
Built entirely from cubes of golden Cotswold butter.
No sooner had we thrown the last suitcase over the threshold, than it started to rain again.
But what I had assumed would be a cold, draghty old house, was remarkably warm and cosy.
The Landmark Trust do the most incredible job of rescuing old houses and bringing them back to life, while they value historical integrity over aesthetics, they have at least stretched to the luxury of underfloor heating. Which to anyone who's spent time in old English houses is quite the surprise, a welcome one at that!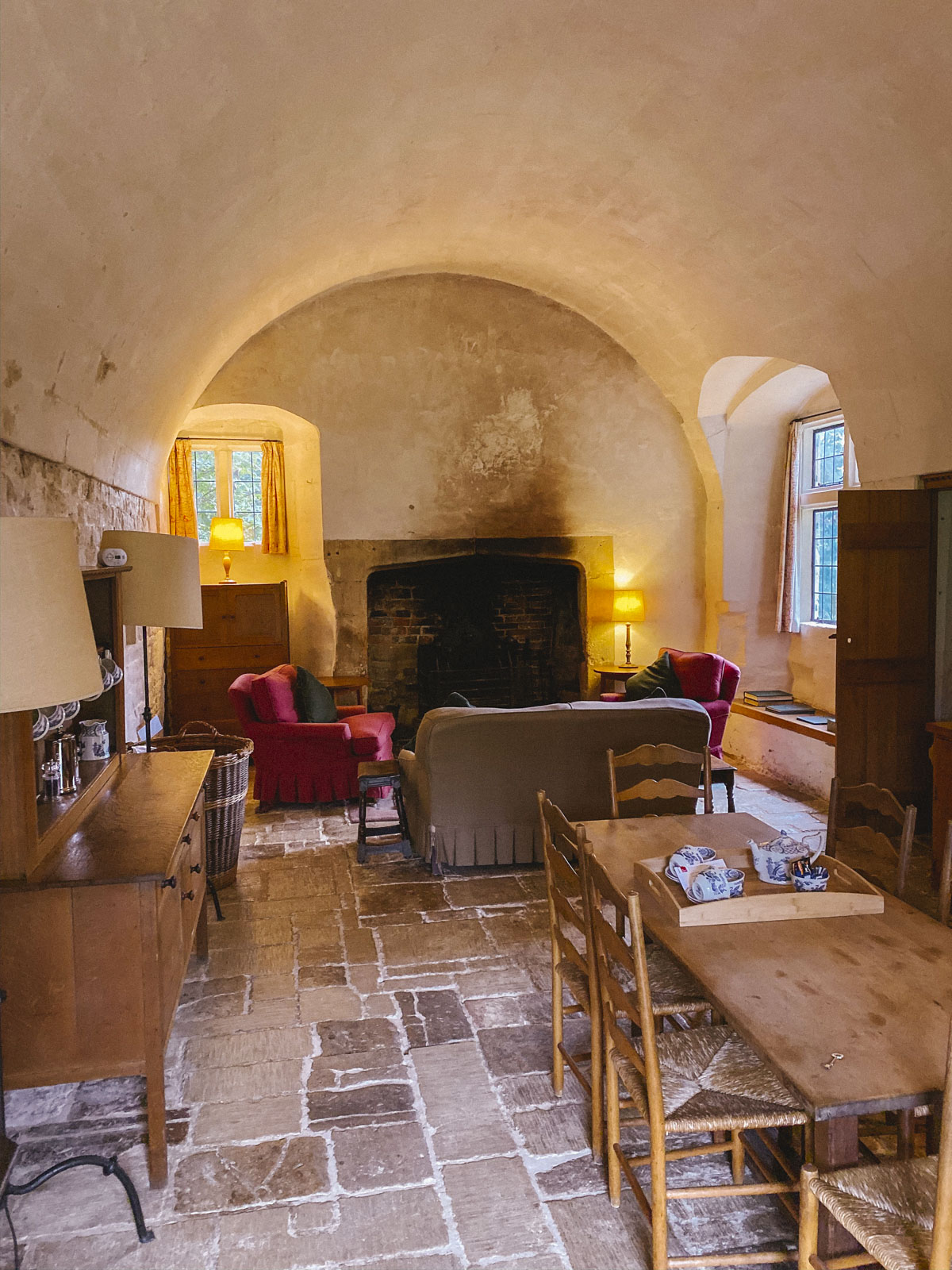 West Banqueting House is made of up one large living area, with a bedroom and bathroom upstairs.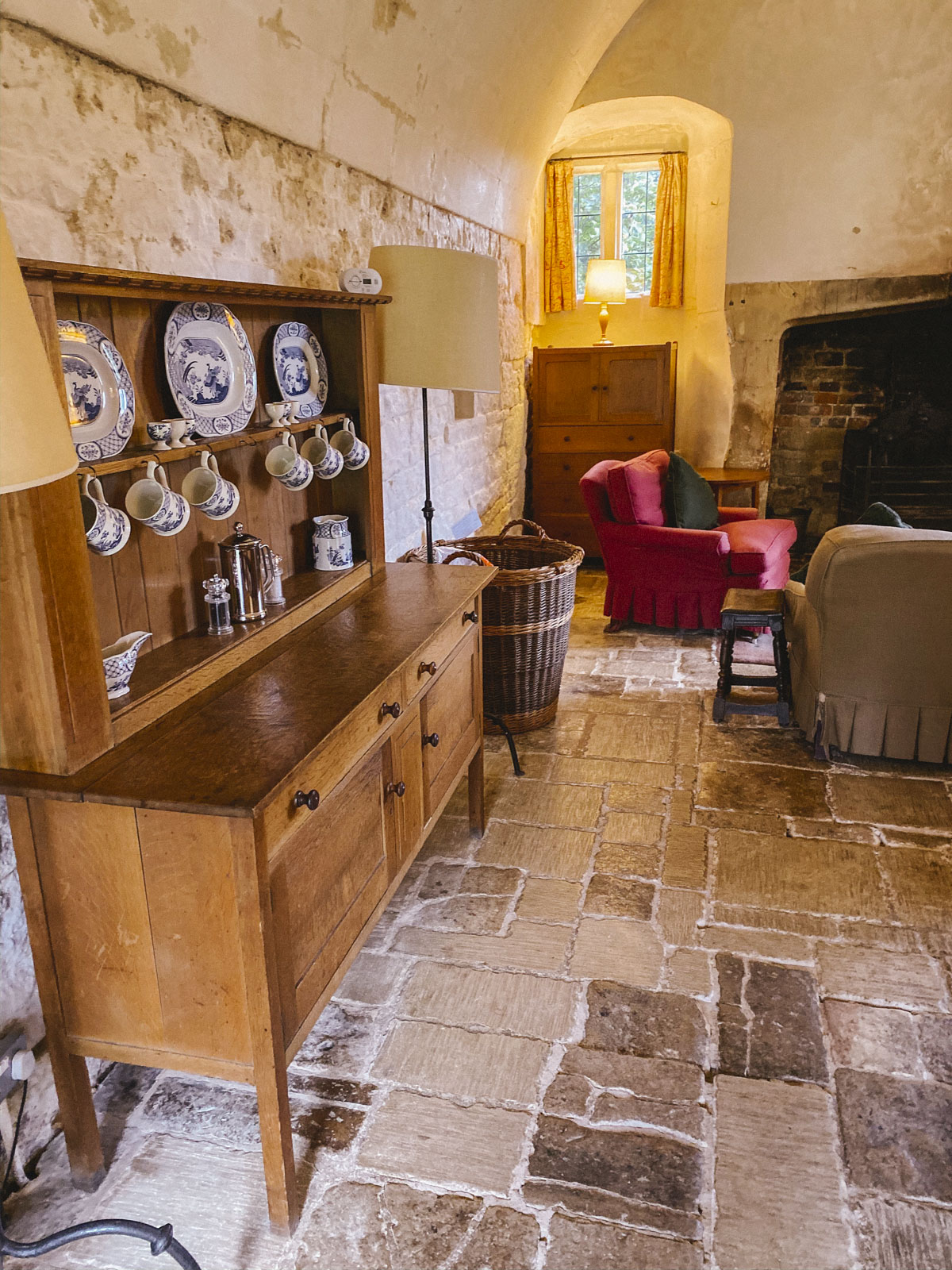 The sofas & armchairs are big and sumptuous, but the rugs are truly filthy so if you're bringing someone who likes to roll around on the floor (who doesn't?!) then come prepared!
Ad - Shop this post