This is a much requested blog post, it's just taken a little longer than anticipated to get around to it, which is the story of pretty much everything in my life right now!
It's not an exhaustive list of everything you need for a newborn, for that go here, for nursery stuff go here. It's just a mini round up of things we loved that made our lives easier in the beginning.
We're entering month four now, so it's all change! Our cuddly little newborn is now an independent lady who knows just what she wants, and that comes with it's own set of struggles… and gear! Thankfully almost everything on this list is a longterm investment, so she'll continue to make good use of them.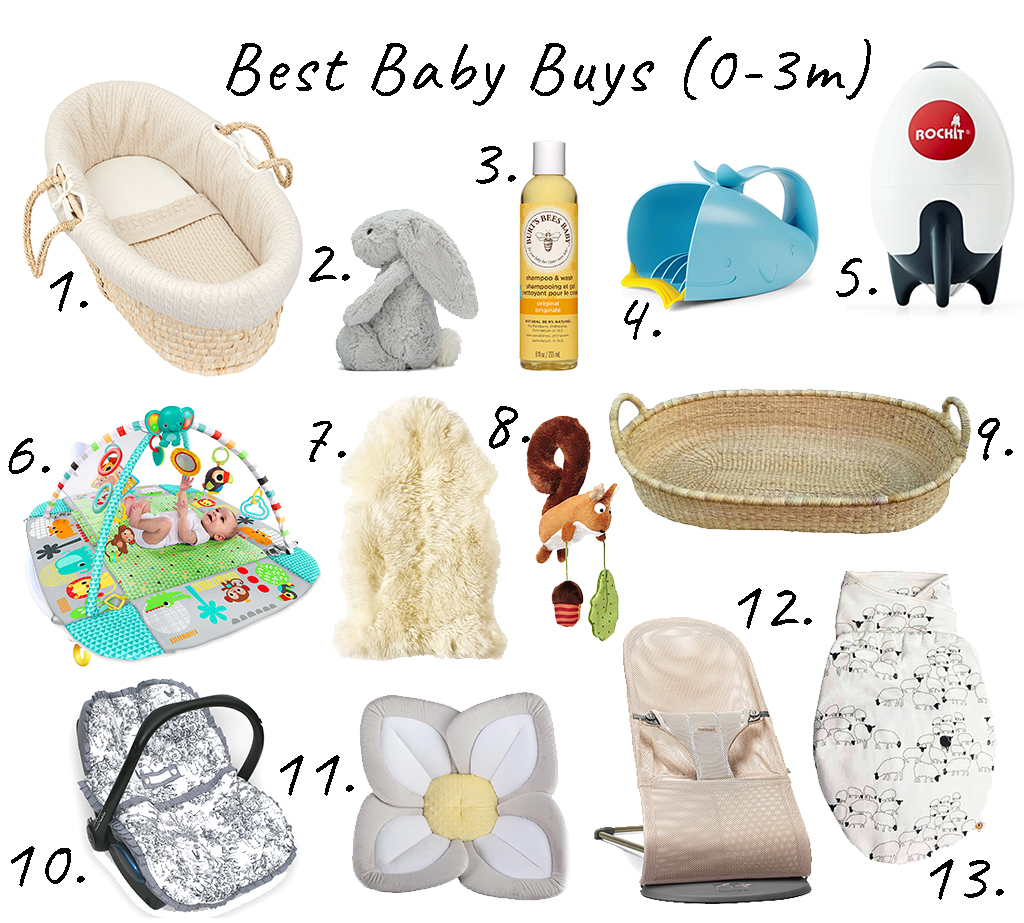 That's all I can think of at the mo! If anything else comes to mind, I'll let you know.
If you have any must-haves of your own please do pop them in the comments below, you never know who could do with your well earned pearls of wisdom!
Perhaps you're a less is more sort of person, but you know me, I'll take everything and the kitchen sink!