It's set to be a scorcher this weekend.
London will be ablaze in the middle of a long-awaited heatwave.
But if there's one thing that Londoners love to complain about more than the cold and the wet, it's the heat. The sticky tubes, the sweaty crowds, the pavements overflowing with smiling visitors and scowling locals.
Londoners head to one of two places when the weather's good, the pub or the park.
Personally, I'll opt for the latter.
Just incase you're in the park club too, I'll let you in on a little secret. There's a little slice of paradise that you can have all to yourself.
Pop over to the Regent's Park Espresso Bar for an Italian breakfast, al fresco.
Then stroll on over to Queen Mary's Rose Gardens.
Just a hop, skip and a jump away.
Not only is it one of the prettiest spots in London, but it's all but deserted.
Even on a weekend.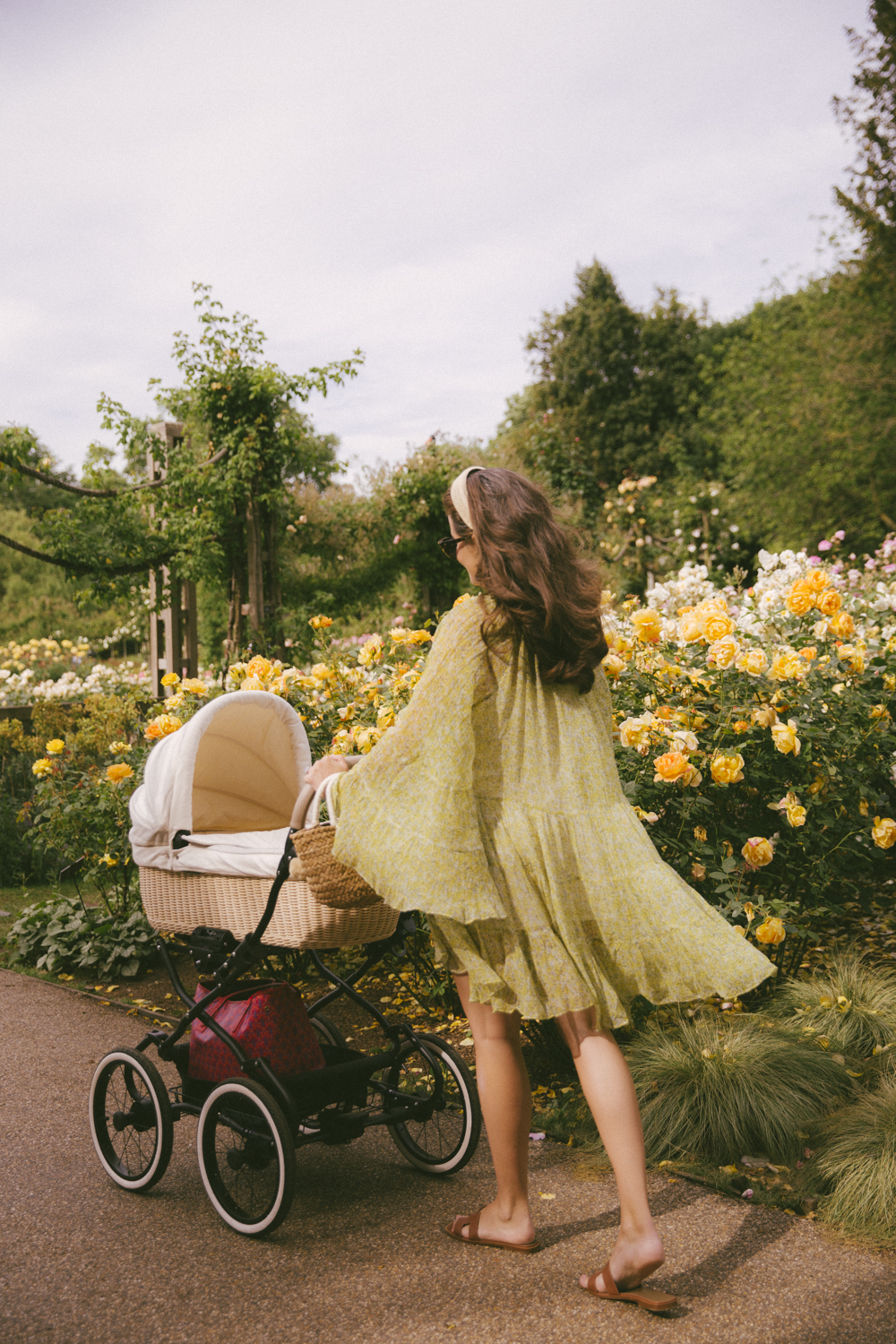 Leaving you to breeze through the clouds of English roses, undisturbed.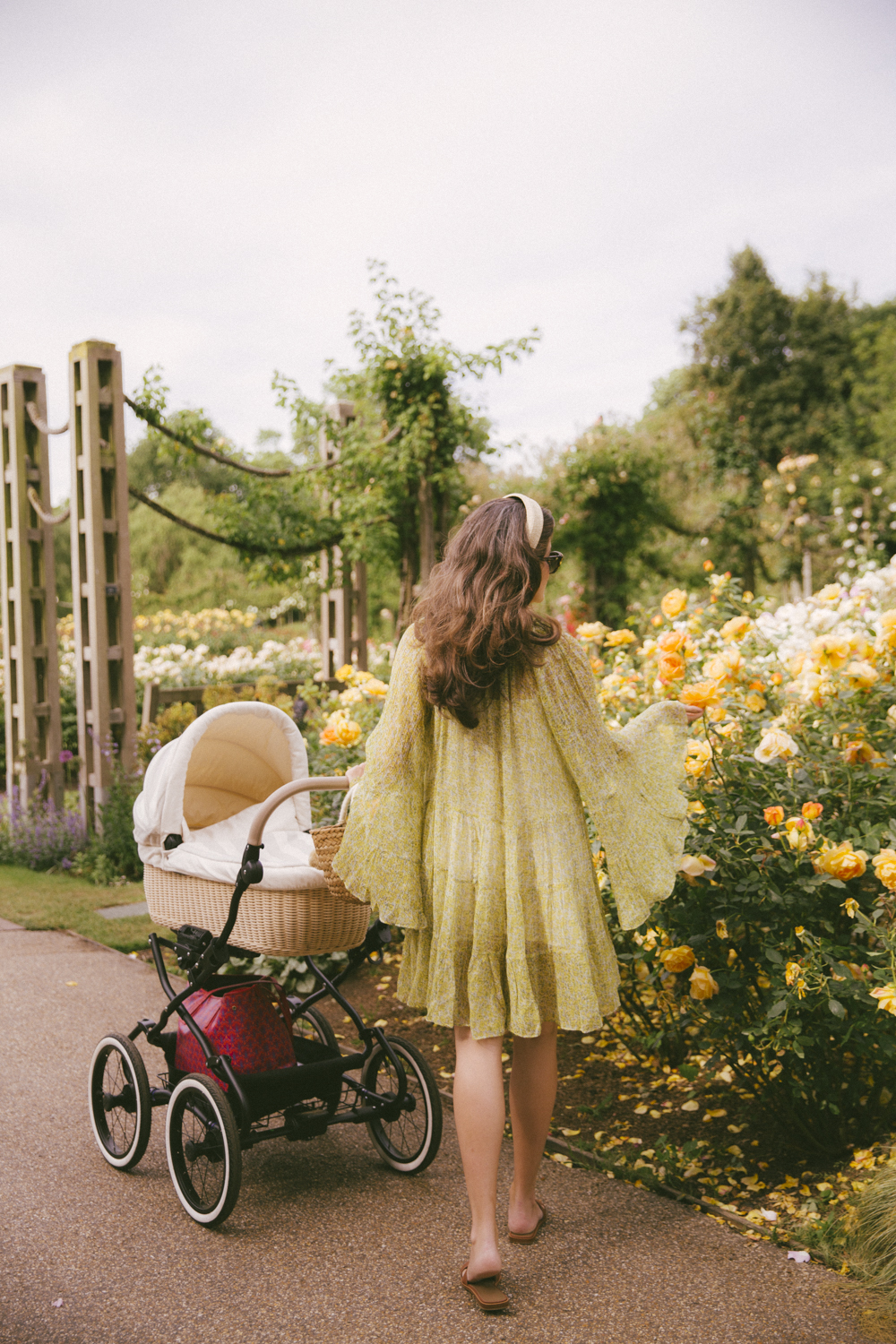 Cat eye shades // Pearl earrings
Floaty summer dress (the more affordable version of this glorious creation)
Hermes sandals (similar)
Ad - Shop this post