I've never been tempted to find out whether we're expecting a little girl or a little boy.
Probably largely because my siblings and I were all raised without the expectations that seem to have become the norm. Regardless of our sex we all played in the mud, we all played with dolls, we all loved camping, swimming in rivers, building dens, putting on plays and pushing the dogs around in prams (in fact one of our favourite games was Dog Hospital, our bullmastiff would be tucked into bed with a bandaged head and as the doctor on duty I would rush in, use my stethoscope and tell my little brother (the attending nurse) that "I need 50ccs of TLC, STAT!" and we'd cuddle the dog until he got better, much to his bemused delight). There was never a case of not being allowed to do something because my sister and I were girls, and no-one would blink an eye at one of my brothers carefully bottle feeding a doll. We were encouraged to be equally brave, equally gentle and for that I will always be grateful to my wonderful parents.
It's something I hope to emulate in my own parenting and just one of the reasons I don't need to know who we're expecting, I just hope that they'll be happy.
People find this quite odd. Everyone, and I mean everyone from baristas to shop assistants to strangers in supermarket to old friends, all want to know "what are you having, a boy or a girl?" and are quite flabbergasted when I reply "a surprise! Hopefully a baby…" Their main concern seems to be shopping, how can we possibly prepare for the arrival without knowing whether to buy pink or blue things? How can we decorate the nursery without knowing? Some even insist it's rude because our friends and family won't know what gifts to buy.
But as a girl who loves blue, I can't say that I mind!
"Gender neutral" doesn't need to mean grey, it could mean all the colours of the rainbow, it could even mean…*pause for effect*… pink! Or blue!
You get to make up the rules as you go along. And I can't tell you how much fun I'm having setting up our little one's new nest.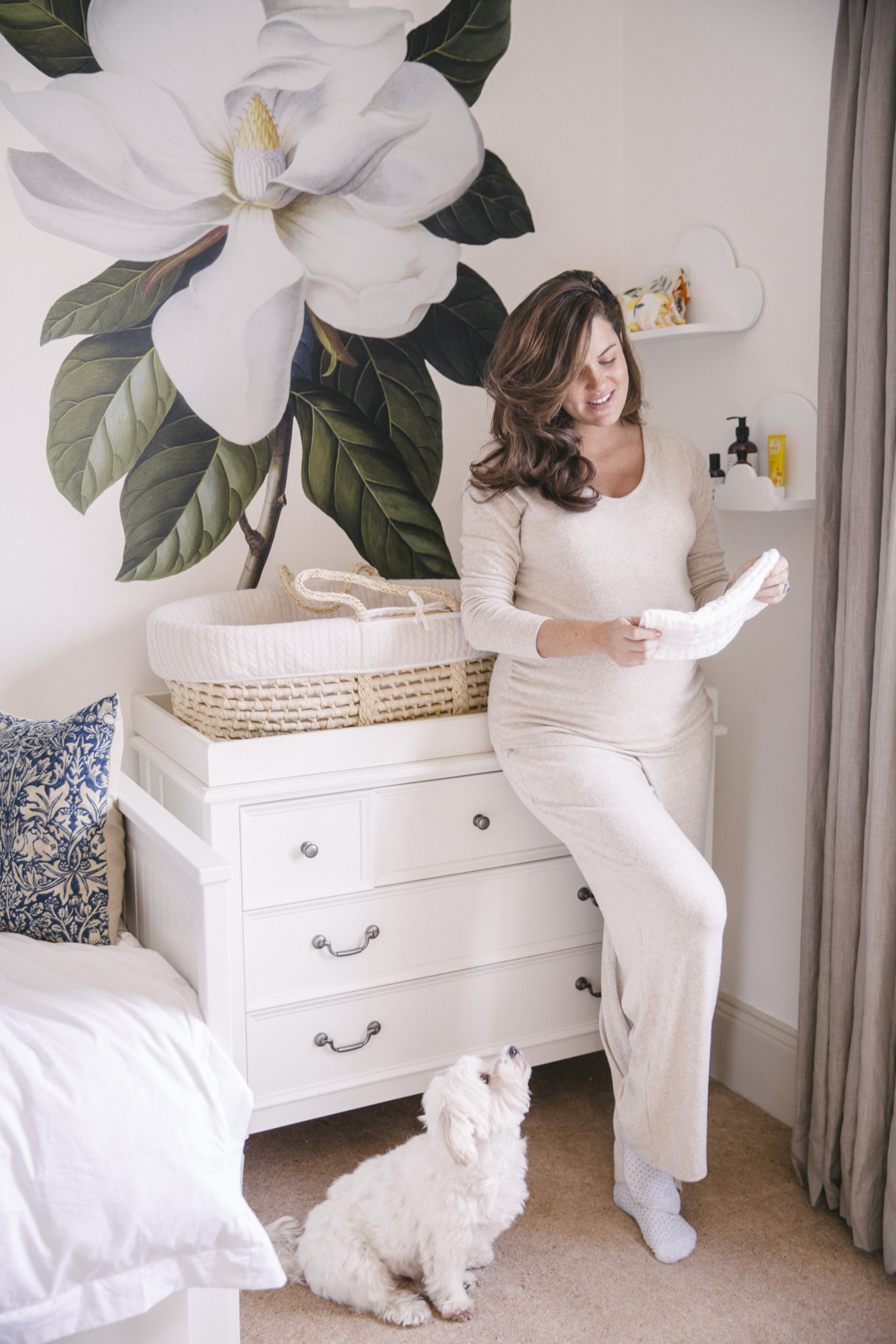 Ad - Shop this post