There are few things more British than a night out at the local curry house.
What for us is a staple, for visitors from far flung shores, is a culinary adventure.
And a must when staying in Blighty, how ever short the trip may be.
So we stepped out to show some of our favourite Americans just how it's done.
Strolling through Kensington on a warm summer's night.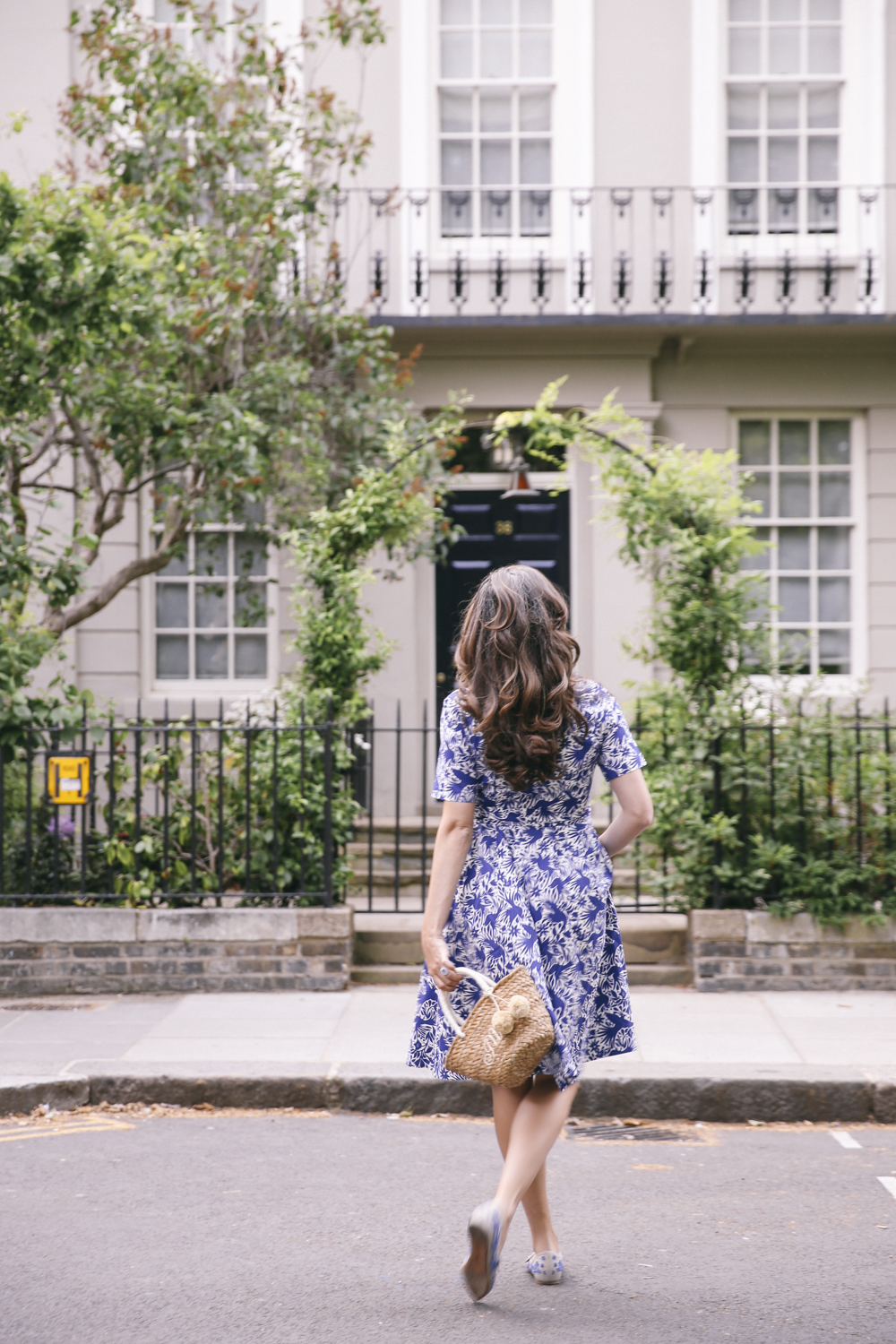 Loose waistbands at the ready.
Blue & white dress (comes in lots of colours!) // Mrs basket // Embroidered shoes // Earrings
Ad - Shop this post