There are few things more British than a night out at the local curry house.
What for us is a staple, for visitors from far flung shores, is a culinary adventure.
And a must when staying in Blighty, how ever short the trip may be.
So we stepped out to show some of our favourite Americans just how it's done.
Strolling through Kensington on a warm summer's night.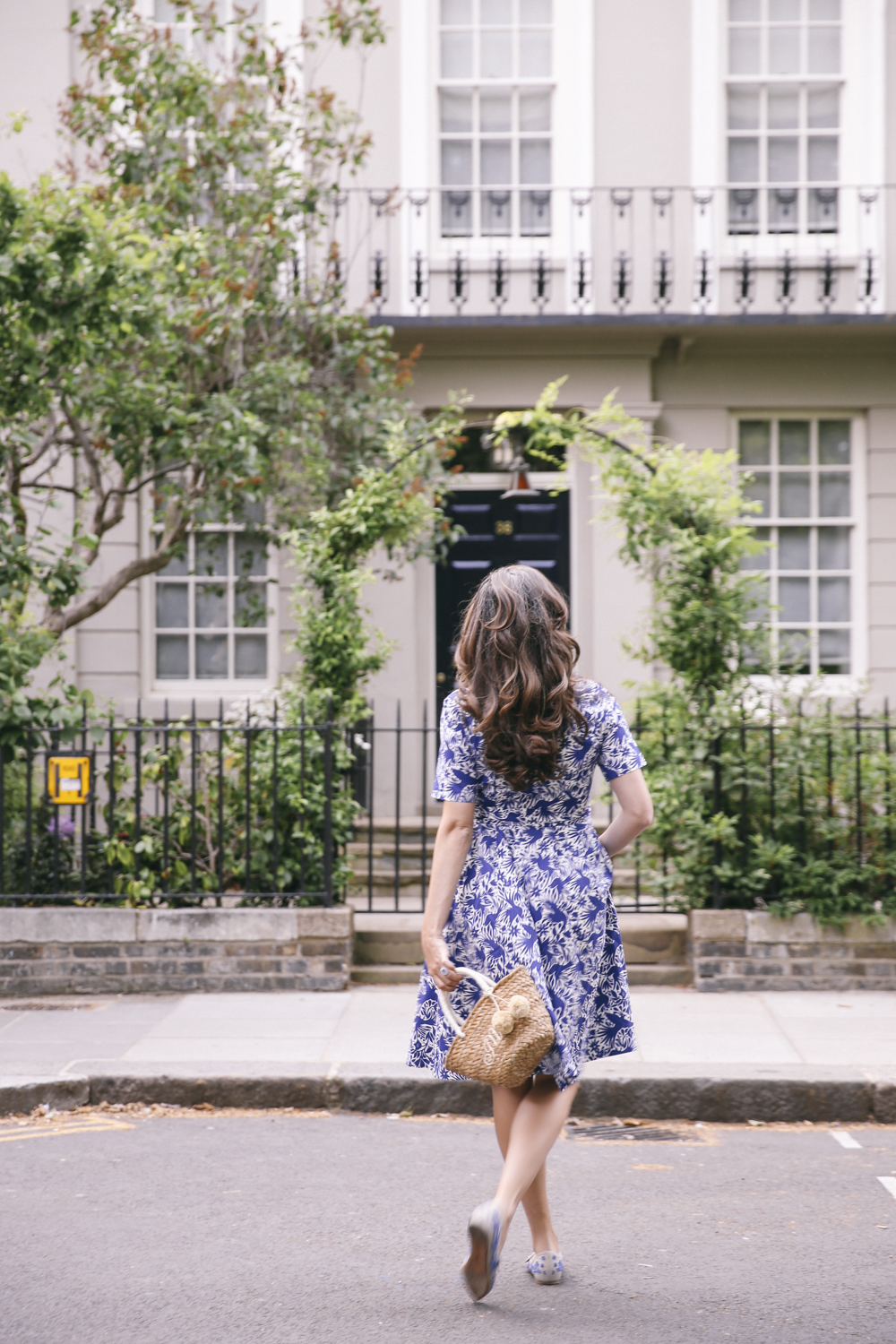 Loose waistbands at the ready.
Blue & white dress (comes in lots of colours!) // Mrs basket // Embroidered shoes // Earrings
Chilli top // White trousers // Little basket // Orange sandals // Earrings
You know what girls are like when they get together. We just want to put on comfy clothes and have a pilau fight.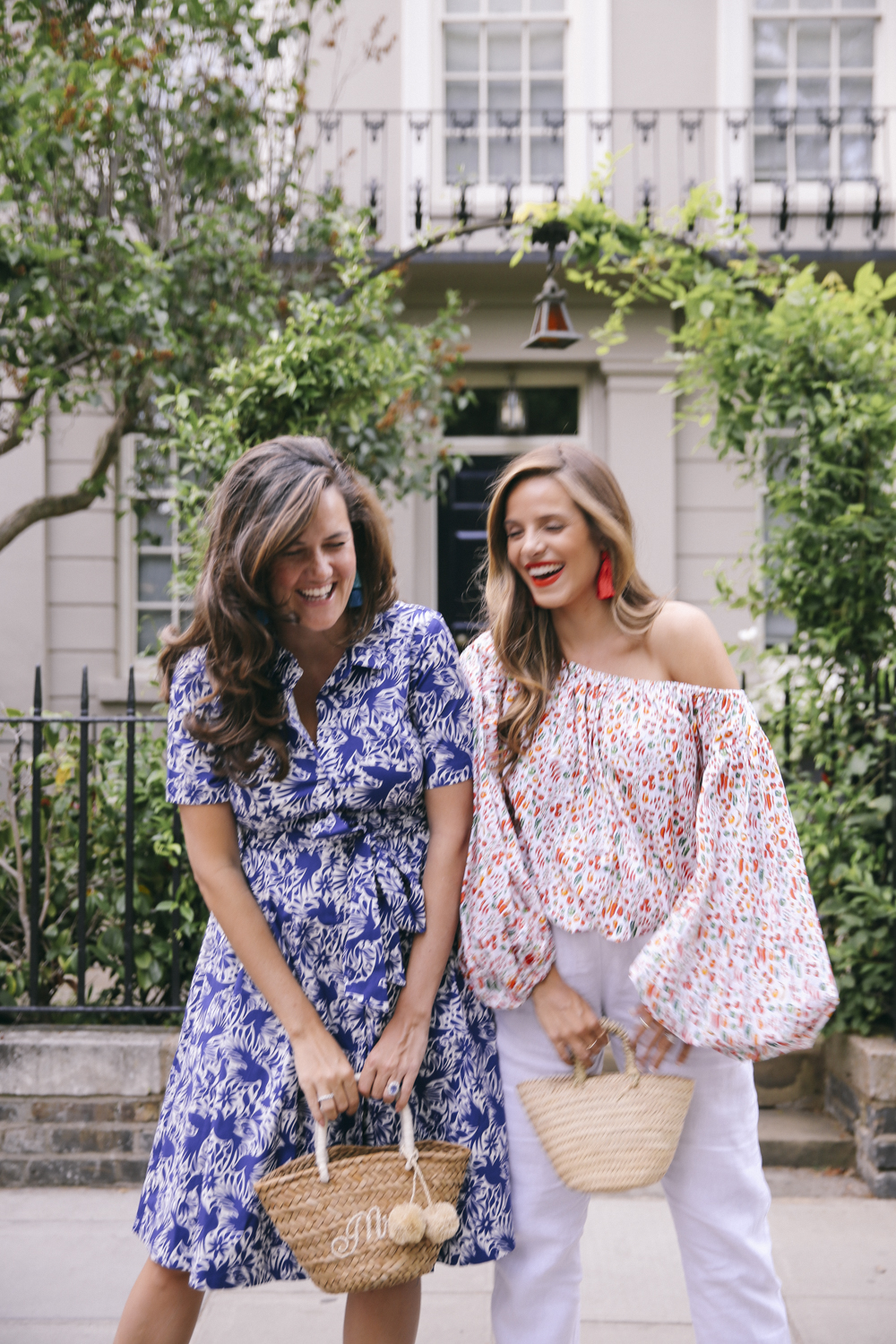 Thankfully Julia's used to my dad jokes.
She knows to just keep calm and curry on.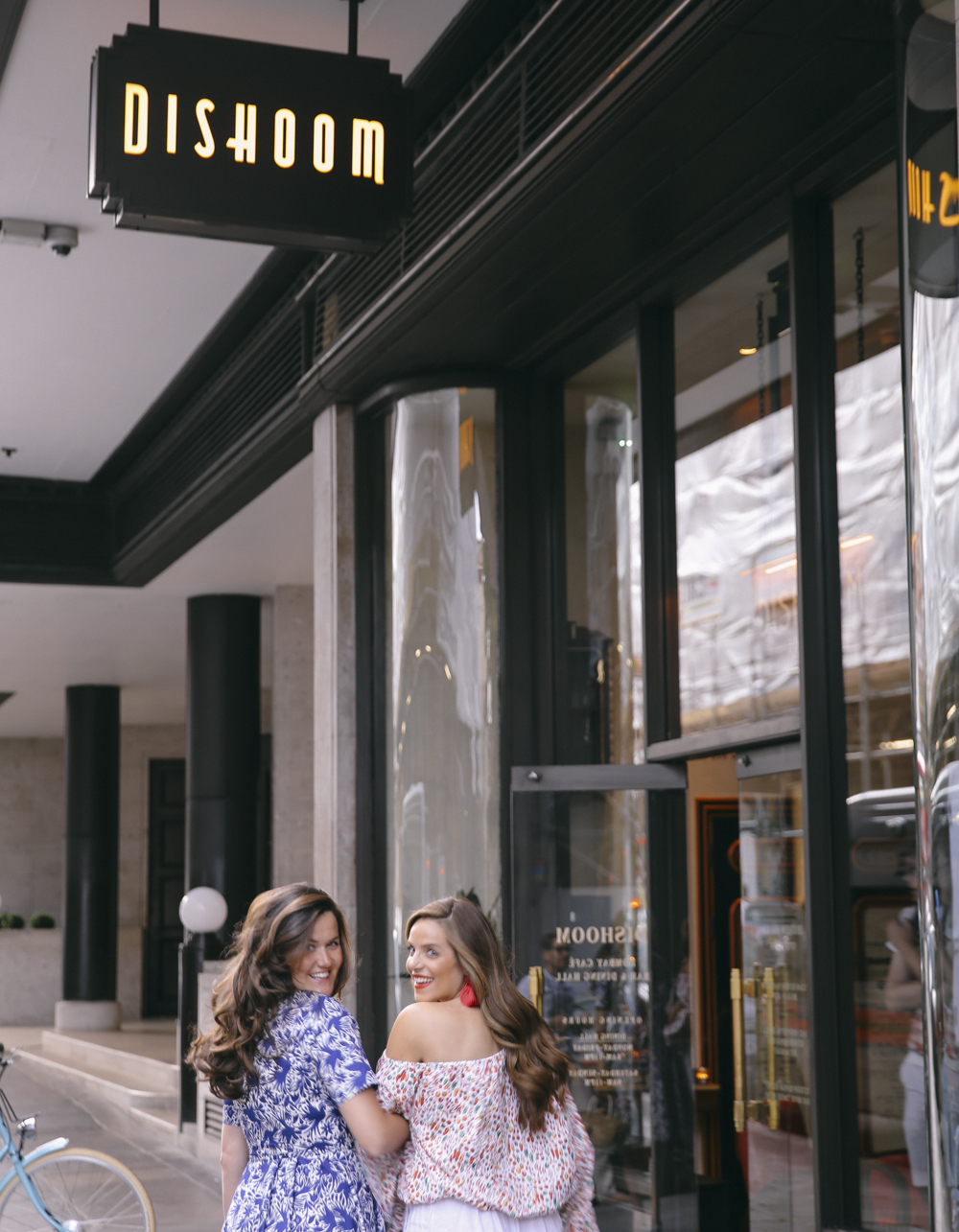 You've likely heard of Dishoom by now.
It's one of London's best loved Indian restaurants, and if you walk past the one in Covent Garden there's a queue around the block, night and day.
You can only reserve for tables of 6 or more (well worth doing if you're taking a group) but smaller parties just have to try their luck. Personally I like the Kensington location. Hardly anyone knows about it so there's not the same velvet rope situation outside. Just pop in and take a seat at the bar if there's a bit of a wait.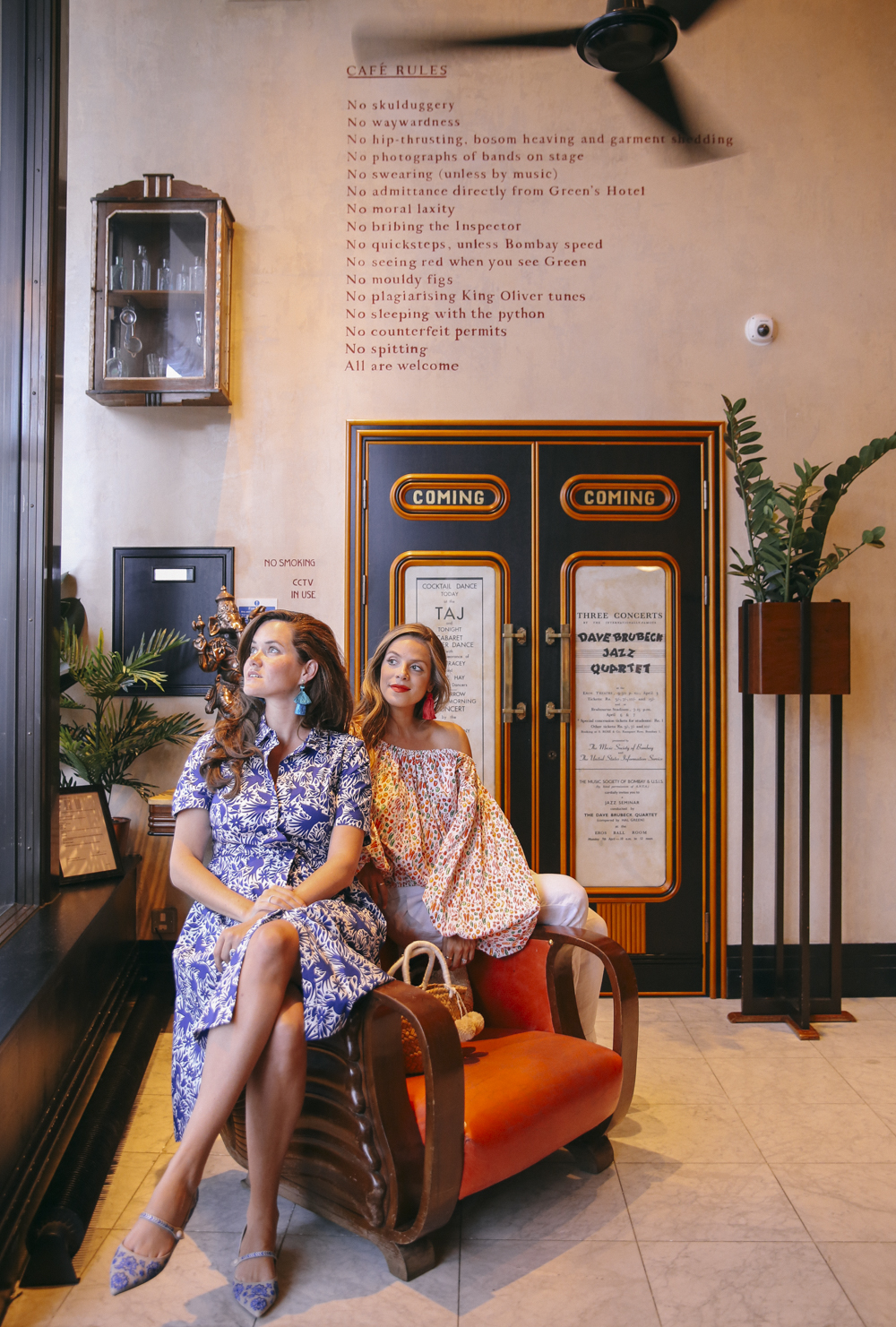 This'll give you time to peruse the expansive menu.
Along with the rules.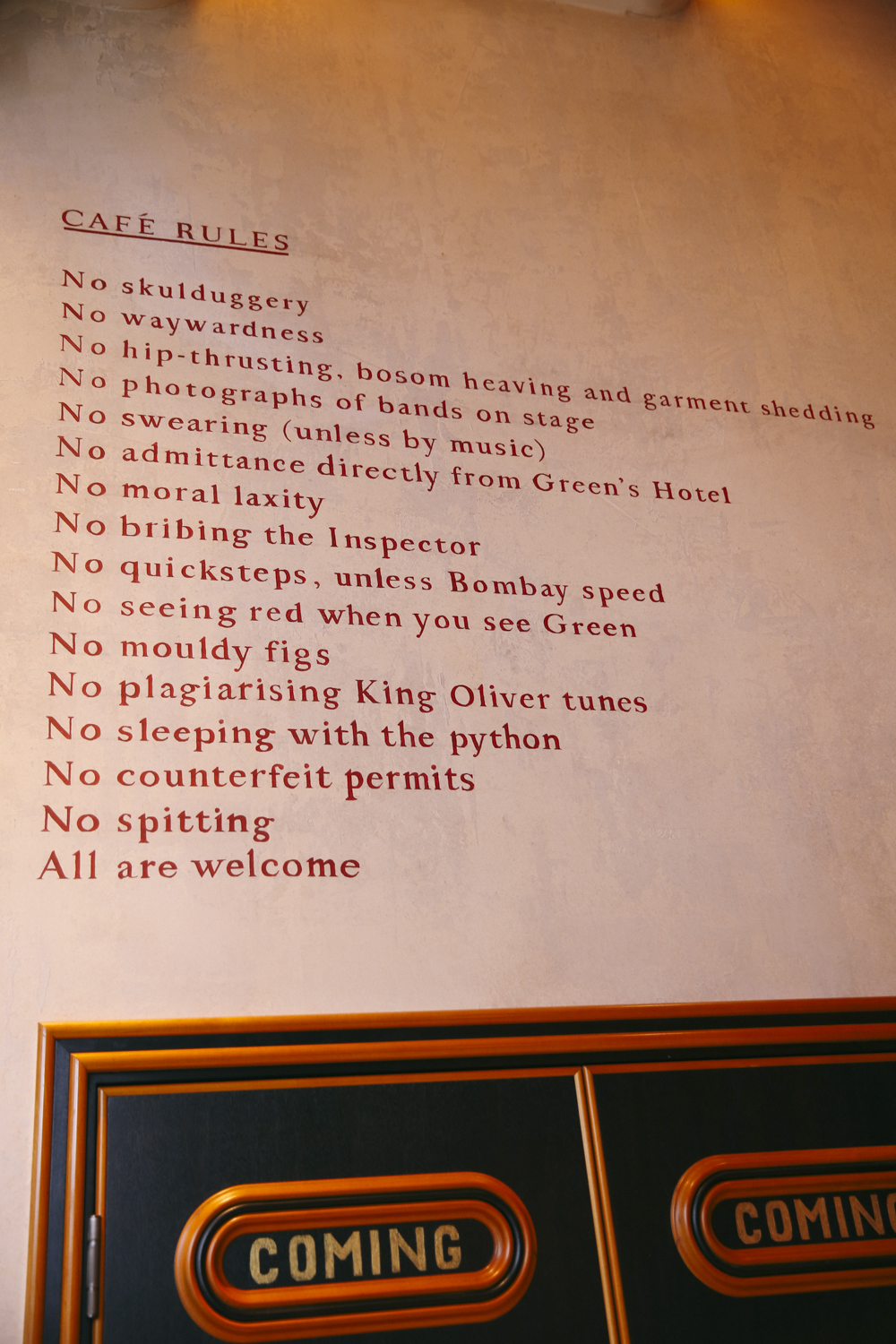 Inside is busy, noisy and always laid back.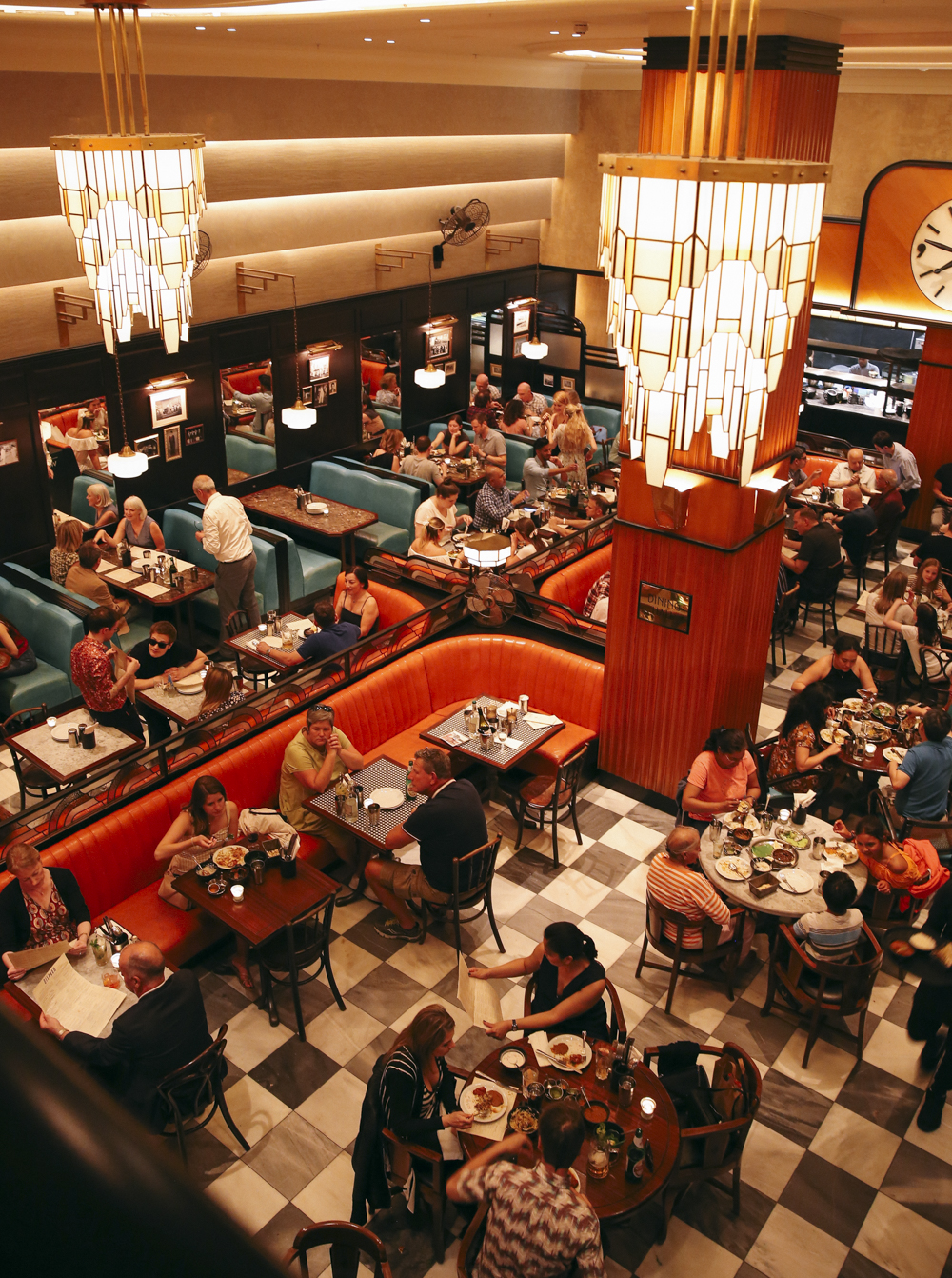 The menu isn't your average high-street Indian menu, there's a lot to get through.
Chai recommend ordering a few nibbles (especially the fried okra) and cocktails to get you through it.
Your best bet is to order up a storm and share everything.
Just make sure you sit paneer your favourite, to swipe eager hands away.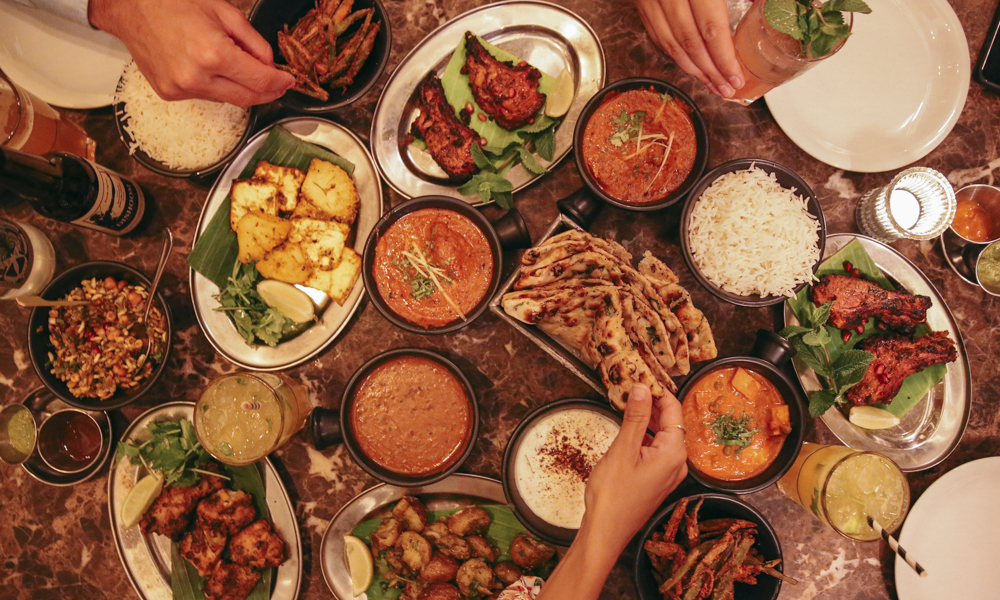 My personal favourites are the ruby murray chicken curry and the lamb chops.
But honestly, you really can't go wrong here.
As for Julia's favourite?
Well that's naan of your business!
Sorry, that was tearible.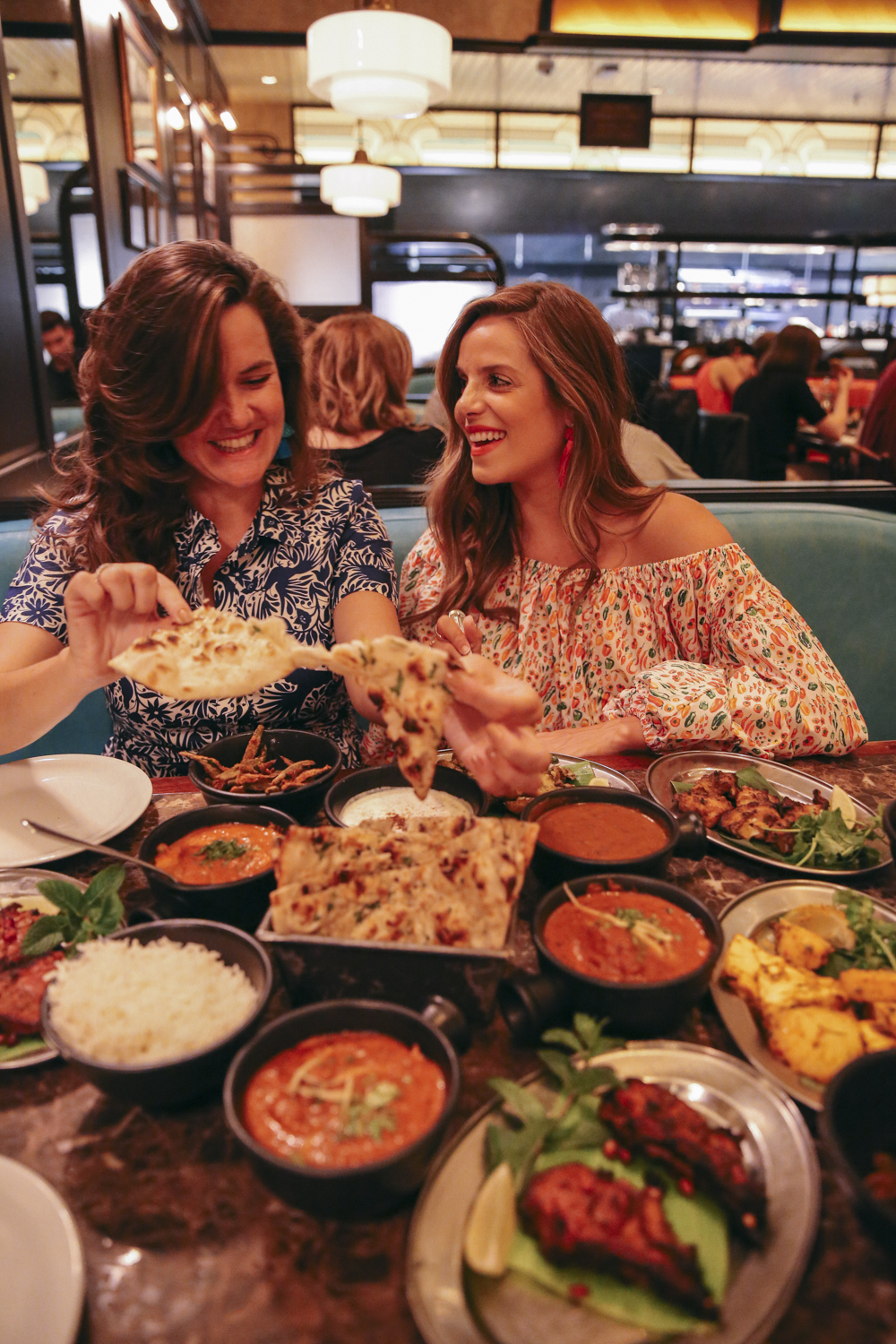 Whether you're local and fancy spicing up your usual curry night, or visiting from afar, I thoroughly recommend giving Dishoom a go.
I know people who've korma long way to try it.