After the wedding we spent two more blissful days at Villa Feltrinelli.
We spent time with friends, lounged beside the beautiful pool and ate ourselves silly.
It is quite simply, the most wonderful place I have ever stayed and I plan on returning for many years to come.
The food and service are second to none and the location is one of the most beautiful, tranquil places you could ever hope to find. It was the dreamiest of starts to married life.
For our honeymoon I didn't want to venture very far. For a couple of reasons.
Firstly, European summers are so heavenly I don't know why anyone would choose to fly long haul and miss them unless they had to.
Secondly, I anticipated being completely wiped out by the wedding. With the hen party the weekend before, a whirlwind of a run-up to the wedding, the big day itself and all of that socialising… I thought we could probably do with a little down time, somewhere we wouldn't feel guilty for not exploring.
And finally, my quite clever husband said; "Let's go somewhere you've been and loved, so there's no risk of arriving and hating it."
So we rented a charming little villa in the hills just above Scopello, in Sicily. It took us no time at all to get there, we picked up a few essentials from the local shop we'd fallen in love with last summer, slipped into the pool and toasted to married life as we mean to go on!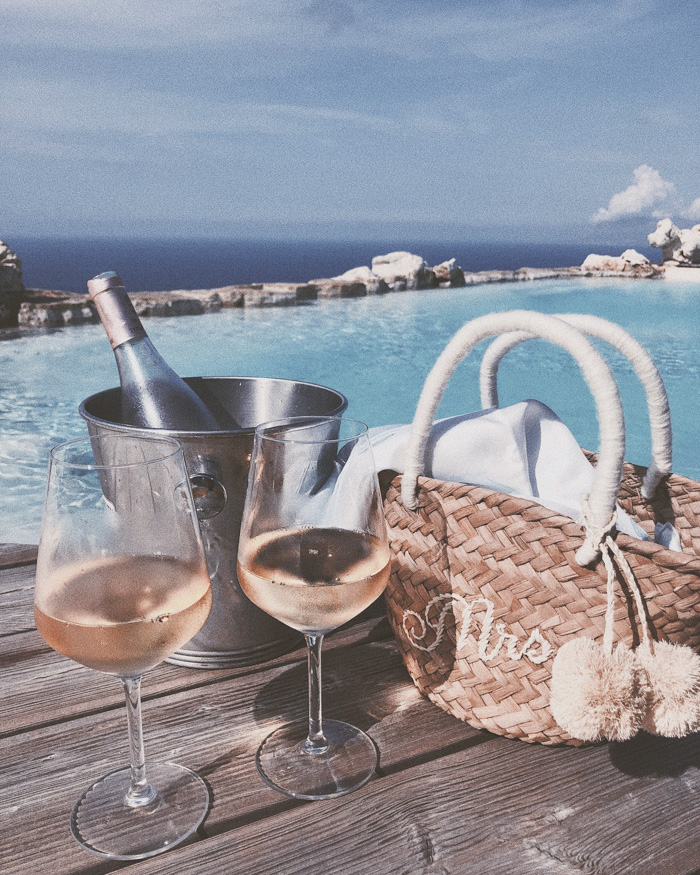 Our time was spent between the terrace, the little restaurant in Scopello I raved about last year and the beautiful Sicilian sea.
I didn't take any pictures, he didn't take any conference calls.
It was just us.
We were married on the first night of The Strawberry Moon, which every night we watched reach its fullness from our deck in Sicily. It's the luckiest moon to marry under and is also known as The Honey Moon.
A fairytale ending to one chapter and the beginning of what I think will be our most exciting yet.