There is nothing quite like a scent to send you right back to a moment.
One smell can send you tumbling head over heels into a memory, bringing it all to life again.
There's a certain sort of makeup, a powder foundation, that will forever make me think of my grandma whenever I catch it on the breeze. All of a sudden I'm 6 years old, sitting in her lap, tracing the lines on her hands while she tells me stories. Honeysuckle sends me to my mother's garden. Sandalwood to Paris, balmy evenings walking hand in hand with a new love who would one day become my hustband-to-be.
To me a scent is even more evocative than a photograph. With so many memories wrapped up in smells, it only seems right that we give our wedding a fitting one.
Starting, of course, with the flowers.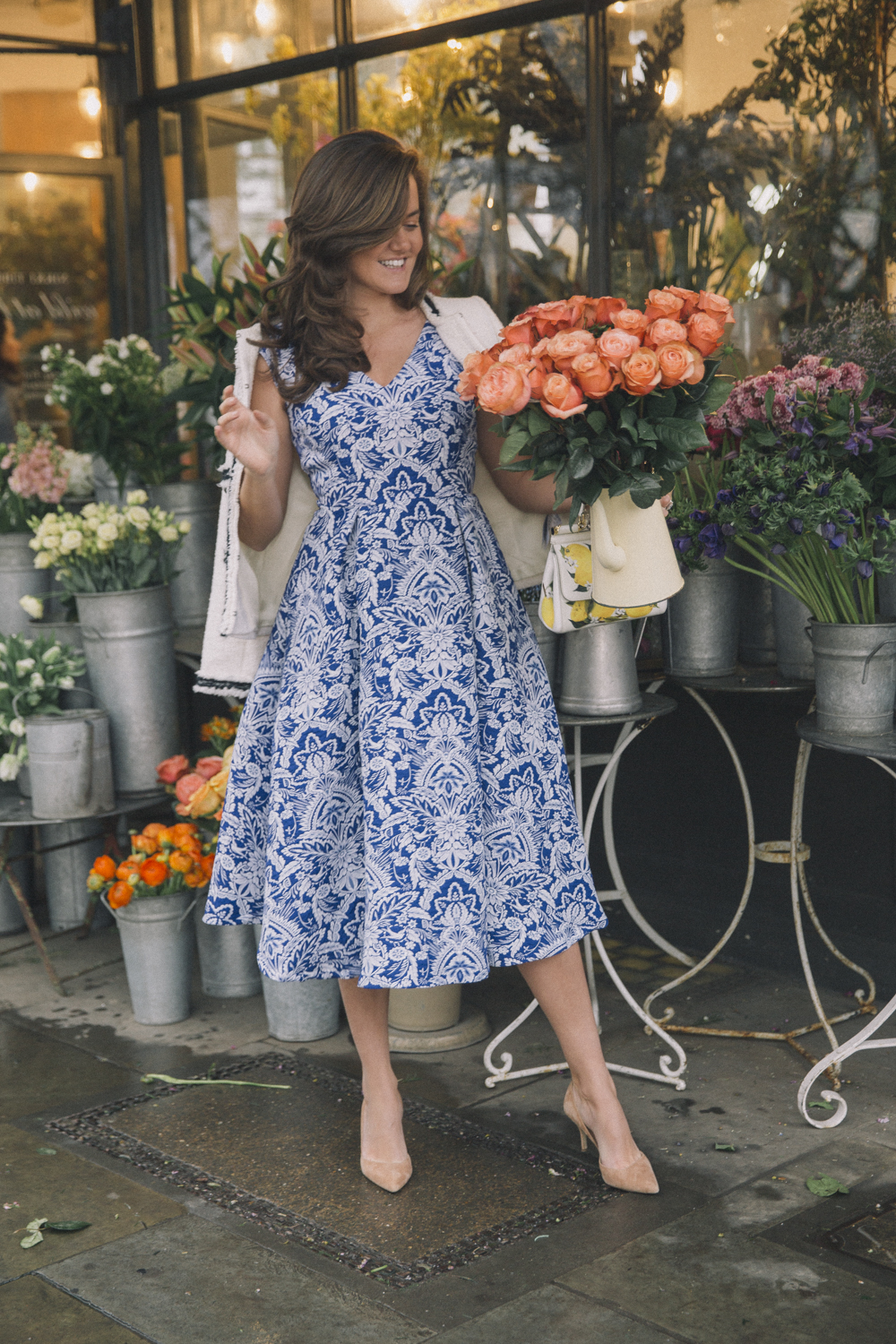 I am completely delighted to let you in on a little secret, though I expect you may have suspected it…
…Nikki Tibbles, my florist of dreams from Wild At Heart, will be doing our wedding flowers.
It only seems right that having fallen in love with her shops when I first moved to London, carried home countless bouquets, Christmas wreaths and summer posies (never mind the dogs we've found homes for through her marvellous foundation!) that she be the one to transform my wildest floral fantasies into a reality.
I popped into Pimlico to visit the shop and play with some ideas for the tables.
My brief?
Wild, unkempt, voluptuous, natural, and most of all… un-perfect.
There is no symmetry in nature. A beautiful thing is never perfect. Remember that.
Though some of Nikki's blooms come close!
Ad - Shop this post