Having found your wedding dress, the second (some would say first… ahem, Valentina) most important find is your Maid of Honour's dress.
I have so many wonderful girlfriends who I adore, part of me was very tempted to ask them all to be bridesmaids, but with such a small wedding I thought we may end up with no-one in the congregation!
So instead I'm having my soulsister, Valentina, as my maid of honour and my delicious little nieces as bridesmaids (flower girls you'd call them across the pond).
I don't yet have a colour scheme I'm sticking to, instead I'd rather we found something that made V feel a million dollars, and then base the colour scheme around that. So, while she was staying with me I ordered a few dresses in a few styles that I thought she'd like, and we had a little try-on session at home. Away from pushy sales people, somewhere she felt comfortable, happy and we could really enjoy the process.
Starting with an exceptionally pretty, pale blue embellished number.
Named, rather appropriately, Roses Gown.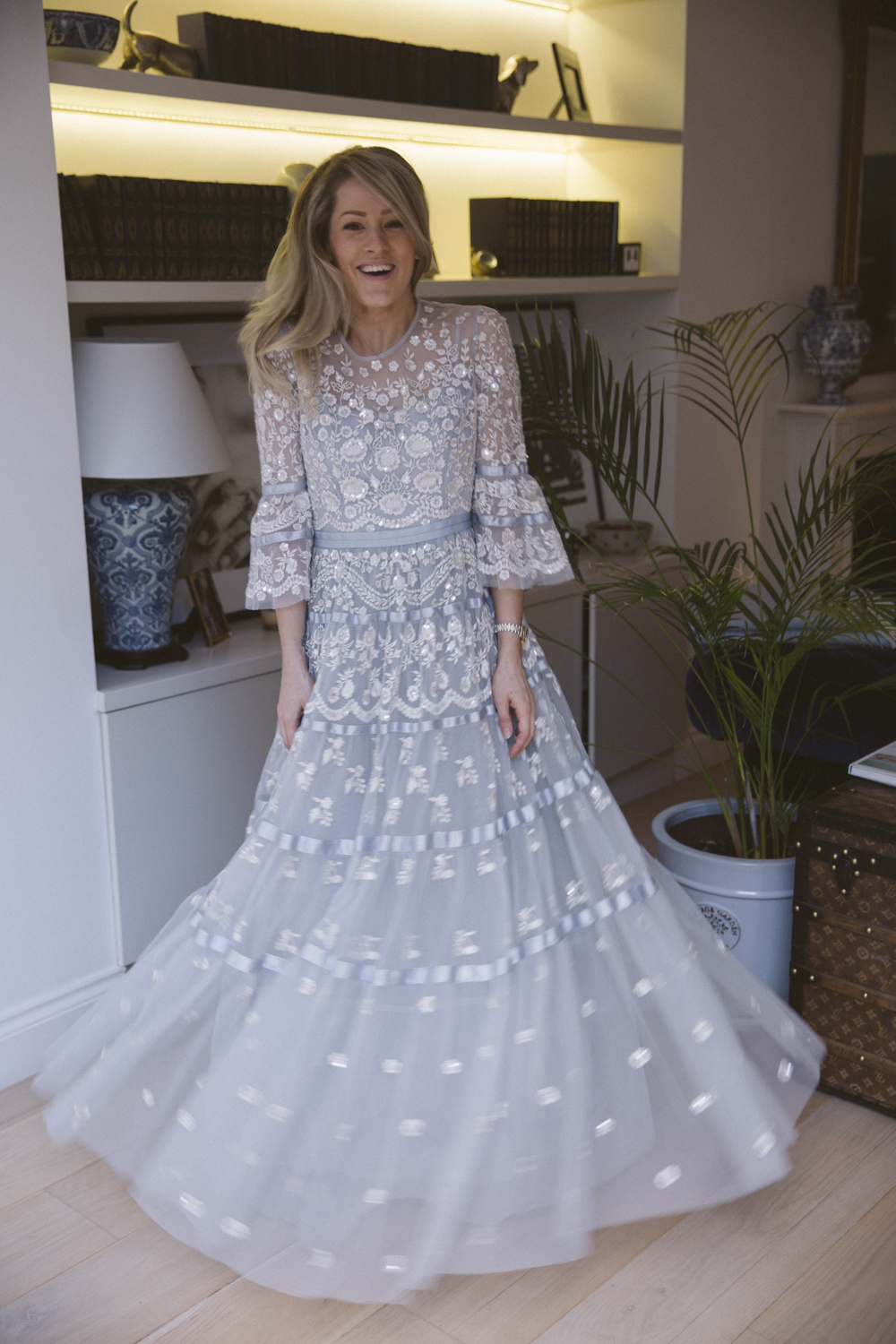 Ad - Shop this post