Some time between now and next month, you have to swing by the Tate Modern.
Take a little stroll along the river.
Past some very famous haunts…
…and climb right to the top for a brew with view.
Before making your way into the Turbine Hall.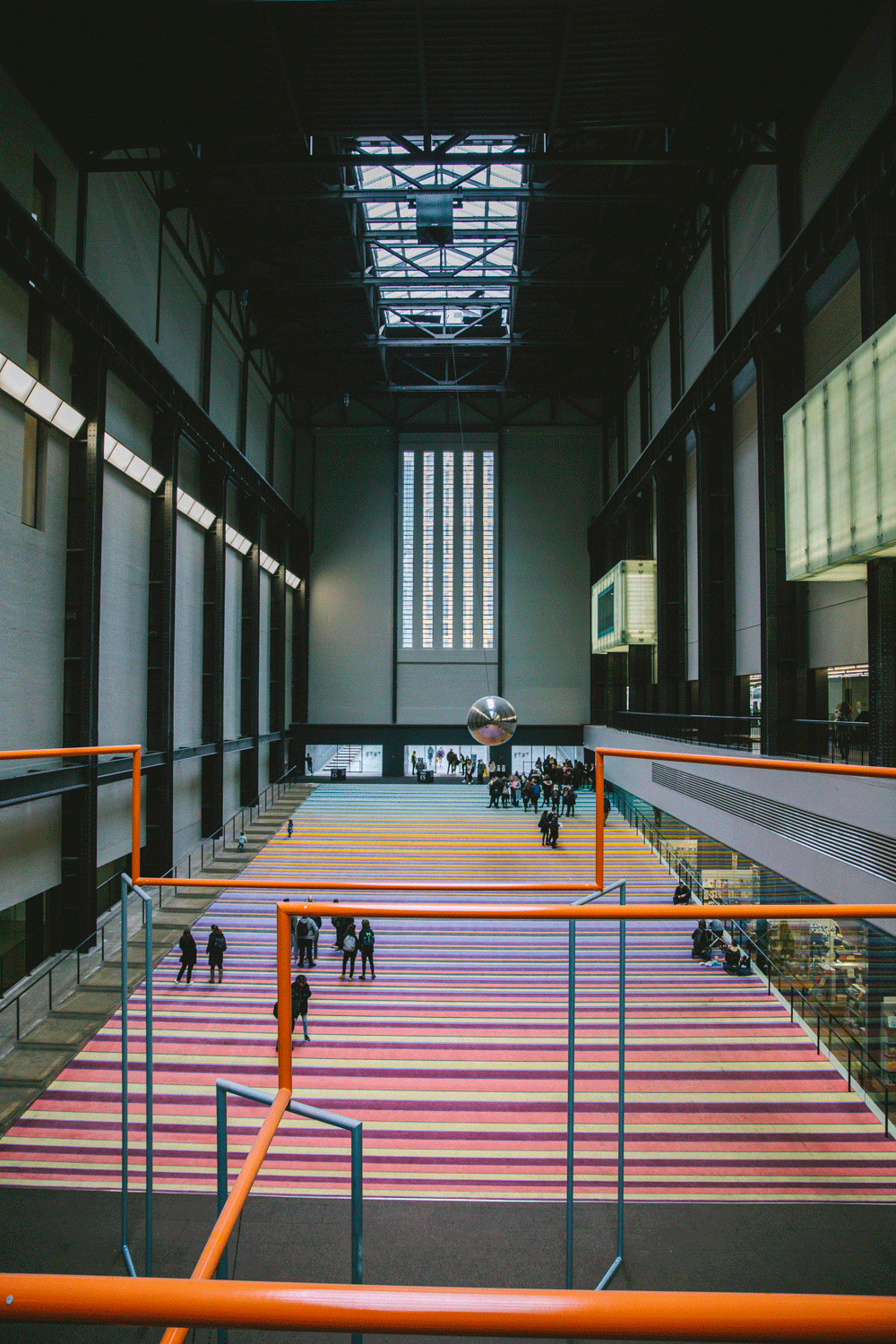 Where an orange line creeps from one side of the hall to another, before escaping out into the open air.
What's so exciting about that? I hear you ask.
Well, the line is dotted with swings, built for friends.
"Each swing has been designed for three people by Danish artists' collective SUPERFLEX. Swinging with two other people has greater potential than swinging alone and One Two Three Swing! invites us to realise this potential together. Swinging as three, our collective energy resists gravity and challenges the laws of nature."
It's about energy.
Coming together to become more than you are alone.
It's about friendship.
And most importantly, it's about fun!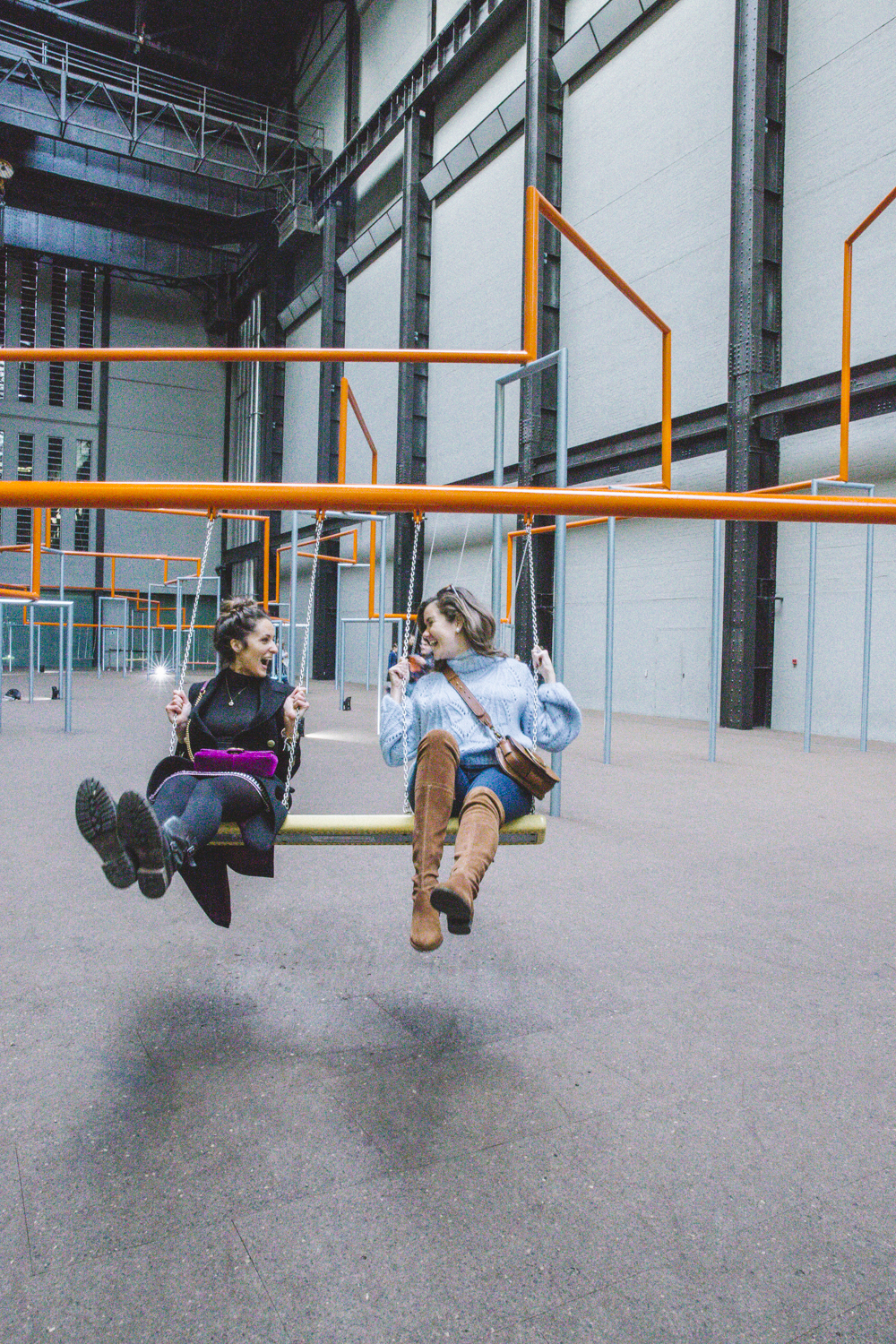 When you find yourself all swung out, stretch out on the striped floor and watch the giant pendulum swing above you.
Each set of swings is slightly different to the last, so be sure to try a few!
Make your way outside.
And head off for a spot of lunch.
I know this great little place and it's not at all far away.
Nestled at the edge of Flat Iron Square, you'll find Bar Douro.
Ad - Shop this post