Last night I went to a little tapas bar I have been meaning to try, since I arrived in London.
Barrafina in Soho.
It's gotten rave reviews from so many of my friends, I eventually caved and turned up on the doorstep.
There are strictly no reservations, no matter who you are, just a bar and a queue.
We arrived just as the sun was setting, the restaurant was already buzzing and there were a number of celebrities sitting & chatting under the awning.
We queued for about an hour for seats at the bar, but it certainly didn't feel like waiting.
A fun, loud and utterly charming team of waiters ferried light bites, cocktails and bottles of wine to the patient crowd, gathered by the mirrors.
One of my favourite parts of the meal in fact, came as a snack while we waited.
The garlicy tomato bread sent me straight back to my childhood in Spain, where my mother would serve us the very same, for breakfast under the vines on the terrace. (Back then it didn't come with crisp white wine, but hey, you can't have everything.)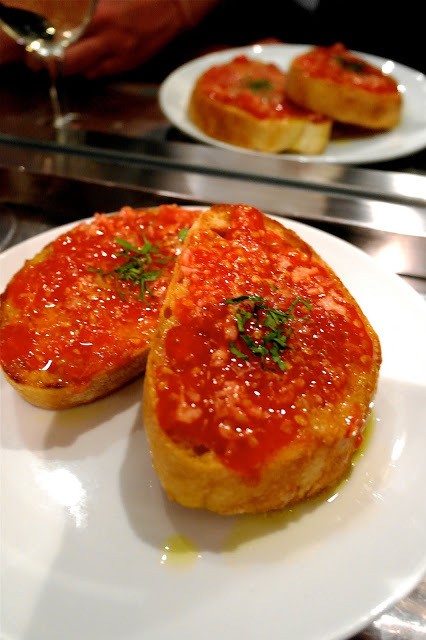 Pan con tomate
Pimientos de Padron
The specials were rattled off eloquently by the waiter, who then passed around this handwritten list.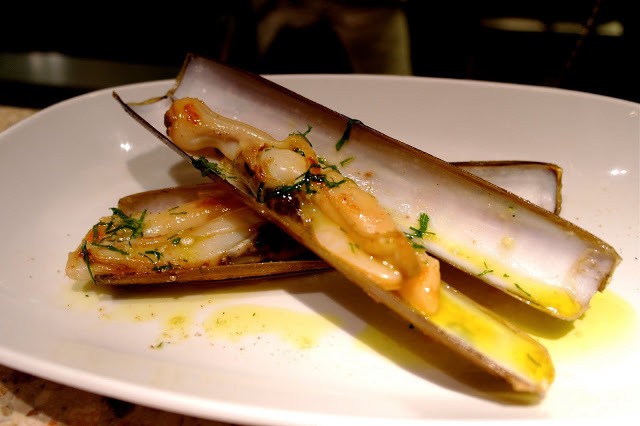 The razor clams (not my favourite food, I can't stand the texture)
Courgette flower (heaven.)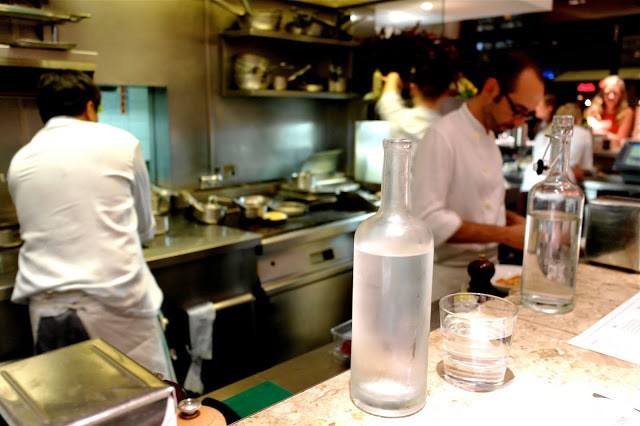 The Langoustines
The best octopus I have ever had, cooked to perfection.
Sardinas
Squid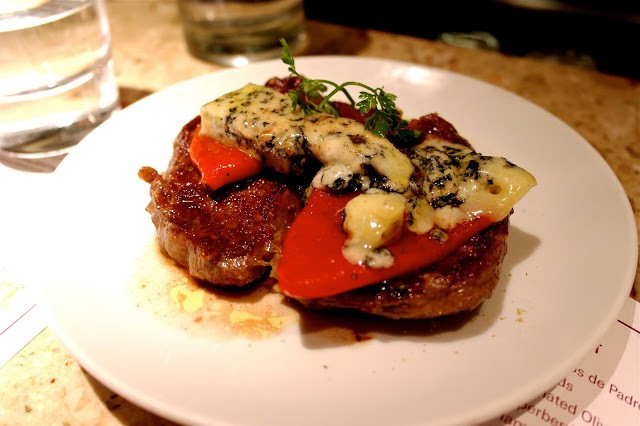 Ribeye steak with peppers and blue cheese, truly unbelievable.
Mixed berries
My favourite pudding of all time, Crema Catalana.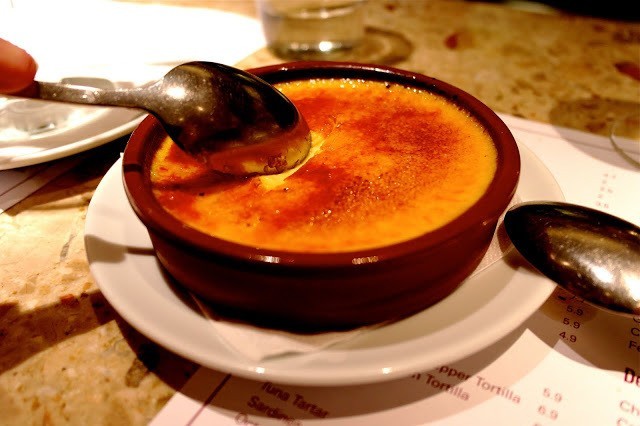 It really is worth checking out, it's not expensive, you don't need a reservation and the atmosphere is fantastic.
The ideal place for a first date or your hundredth, as you'll never run out of things to talk about.