The once manic, shambolic, Marrakech airport I used to fly into back in the early days of this blog has gone. Eaten up by a huge, glass, marble and steel alien structure.
No more hassling and bargaining from taxi drivers when you exit into the real world. It's homogenised and a little sad.
As you drive towards the old city of Marrakech, we no longer pass by grazing camels and horse drawn carts piled high with giggling kids. It's all air-conditioned SUVs, peoples faces glow from the light of their phones and the streetlights block out the stars.
This, of course, is to be expected. Things change. I just didn't realise it would happen so fast.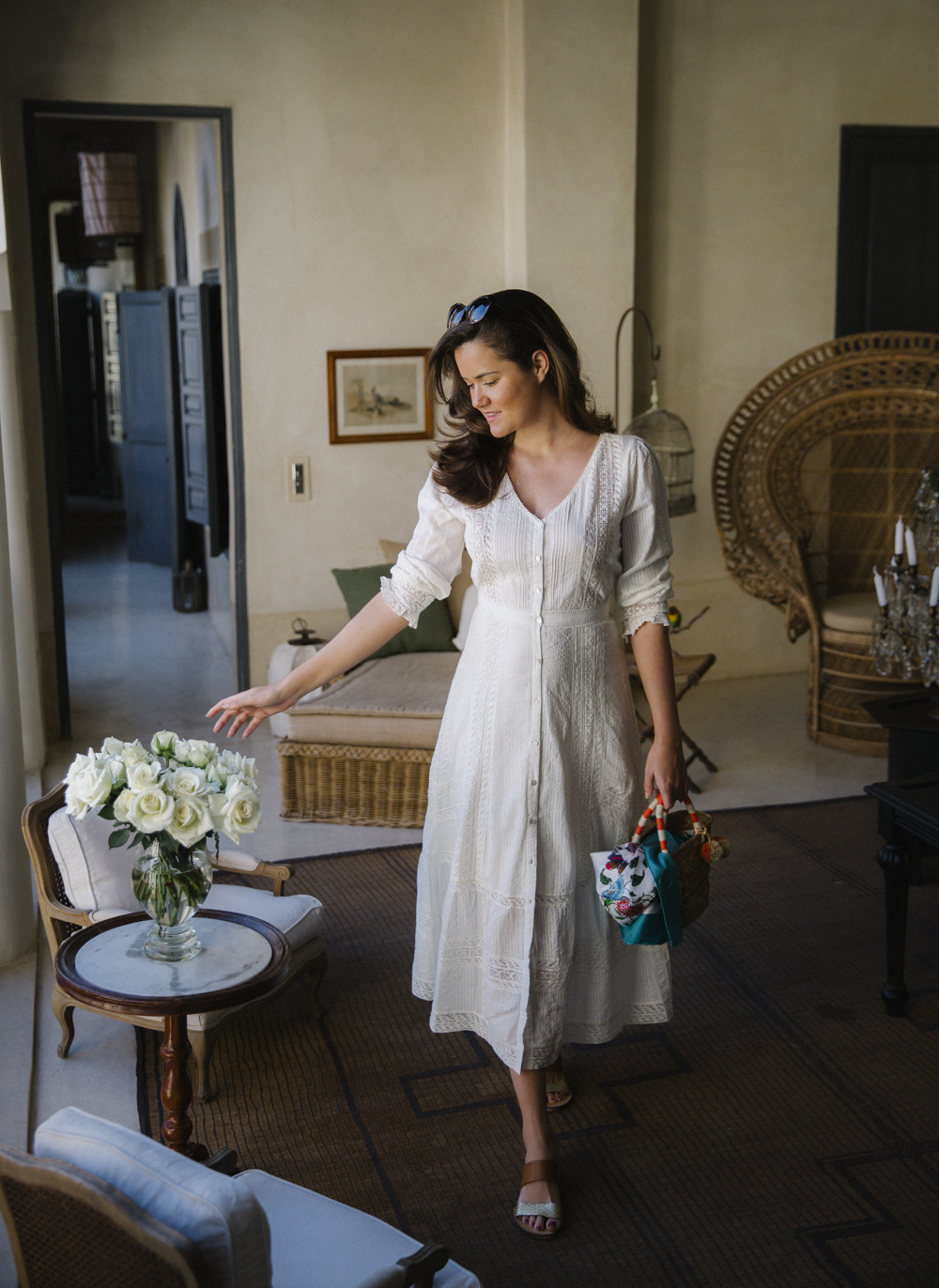 I started to fear that the Morocco I used to know and love had gone forever. Spoiled by the passing of time and visitors who want pizza, sushi and sprawling golf courses where there should be desert.
But I needn't have worried. The joy of staying in a Riad in Marrakech, is that for all of the luxury and peace inside, you need only step outside your door for a taste of real Morocco.
Busy, dusty, noisy, beautiful, intense, fun, charming Morocco.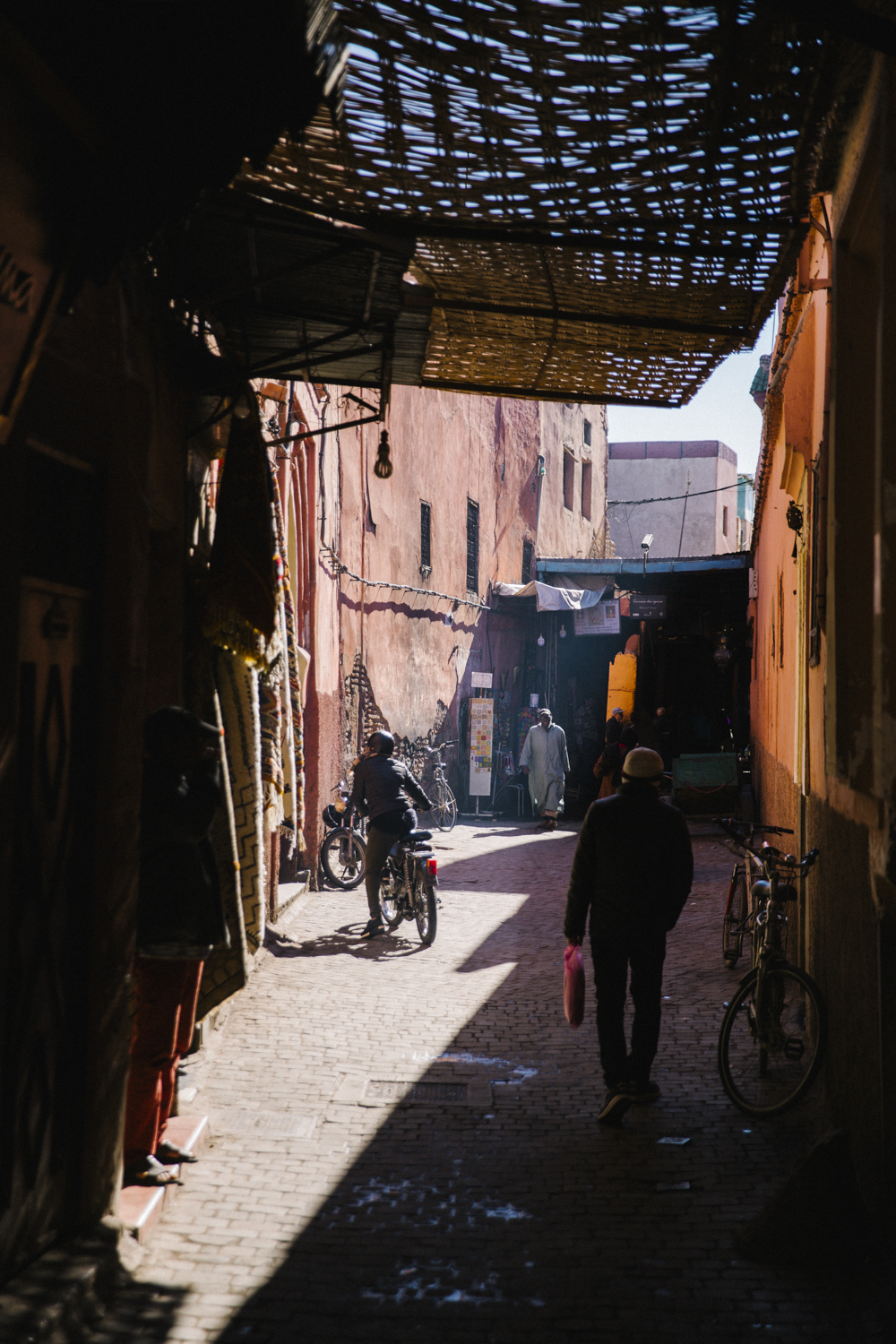 Slip into something light, breezy, comfortable but covered up.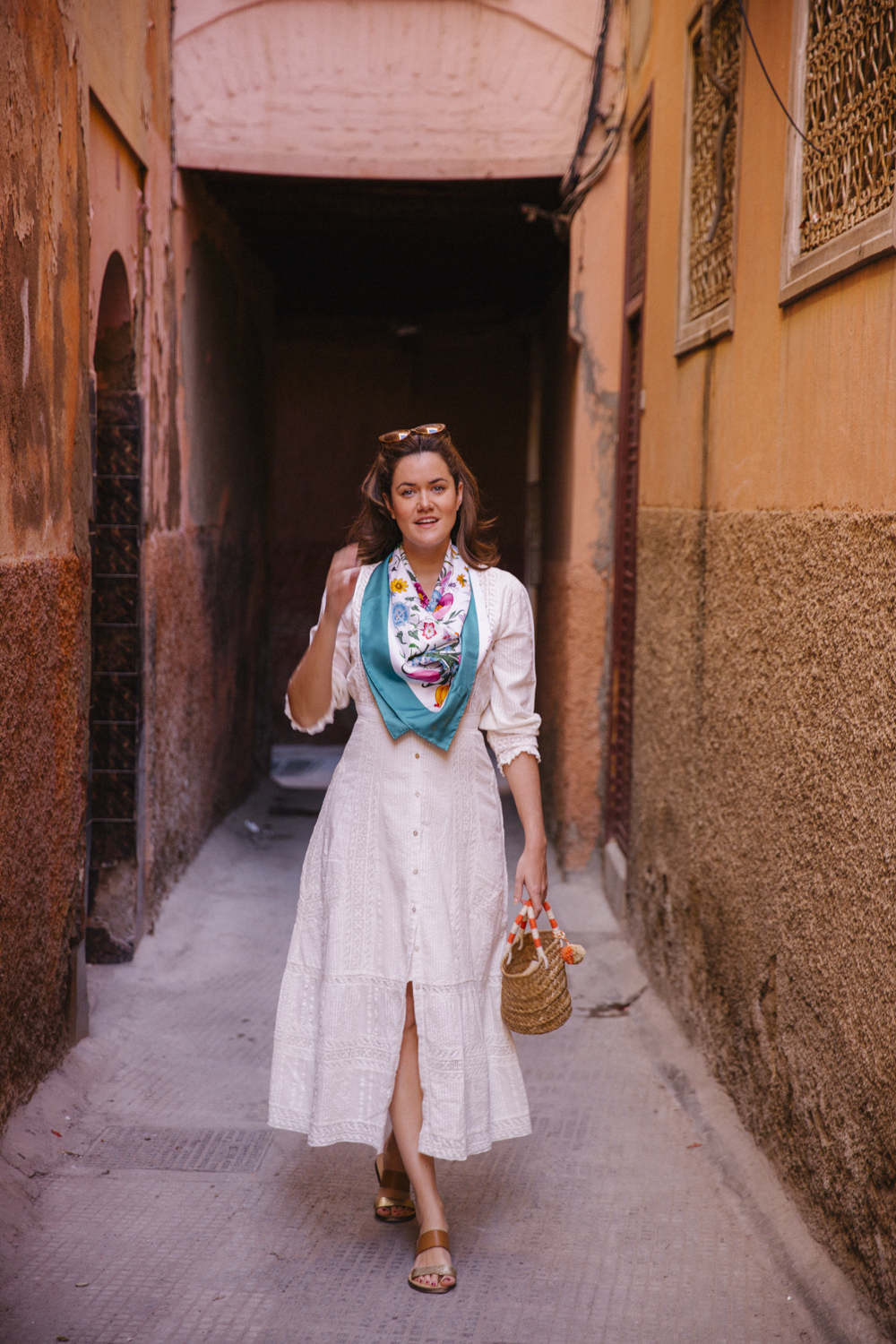 White cotton dress (the most beautiful quality, a keeper for many summers to come)
Gucci silk scarf (similar) // Straw basket
Ad - Shop this post