You already know I've been bitten (hard) by the travel bug.
Exploring, discovering, tasting, seeing, learning. Even just breathing the air of another place fills me with joy. The excitement starts for me the second I step out of the airport onto foreign soil. That first gulp of gently scented warm air, it sends shivers through me. That's when I know adventure is afoot.
Every place has its own smell, its own humidity, its own completely unique air.
We left London in the rain and arrived in Morocco after sunset, the air was still warm but with a cool bite to it. It smelled of dates, spices, woven baskets and leather.
We fell asleep that night filled with promises of adventures to come.
And the next morning I awoke to the sound of birds singing along to my fiancé's perfectly out of tune "Happy Birthday" chorus.
Snuggled in a sumptuous bed, covered in crisp sheets, with plush, heavy velvet over my feet.
Carefully smuggled gifts were thrust into my hands, and I happily dived right in!
The only thing better than waking up to the first day of a new trip, is doing it on your birthday!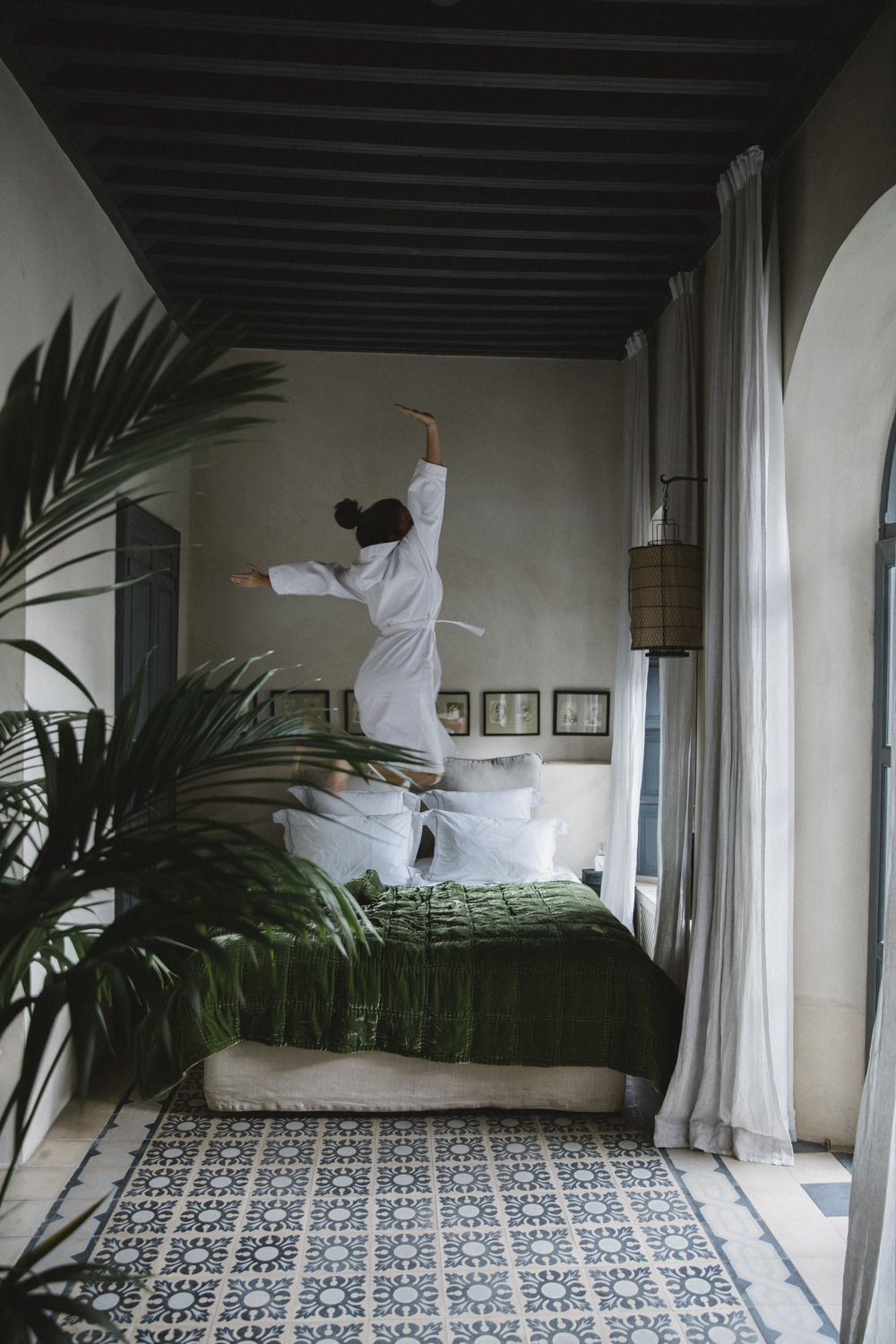 A cool breeze dancing through the riad, we pulled on jeans and jumpers and headed to the rooftop.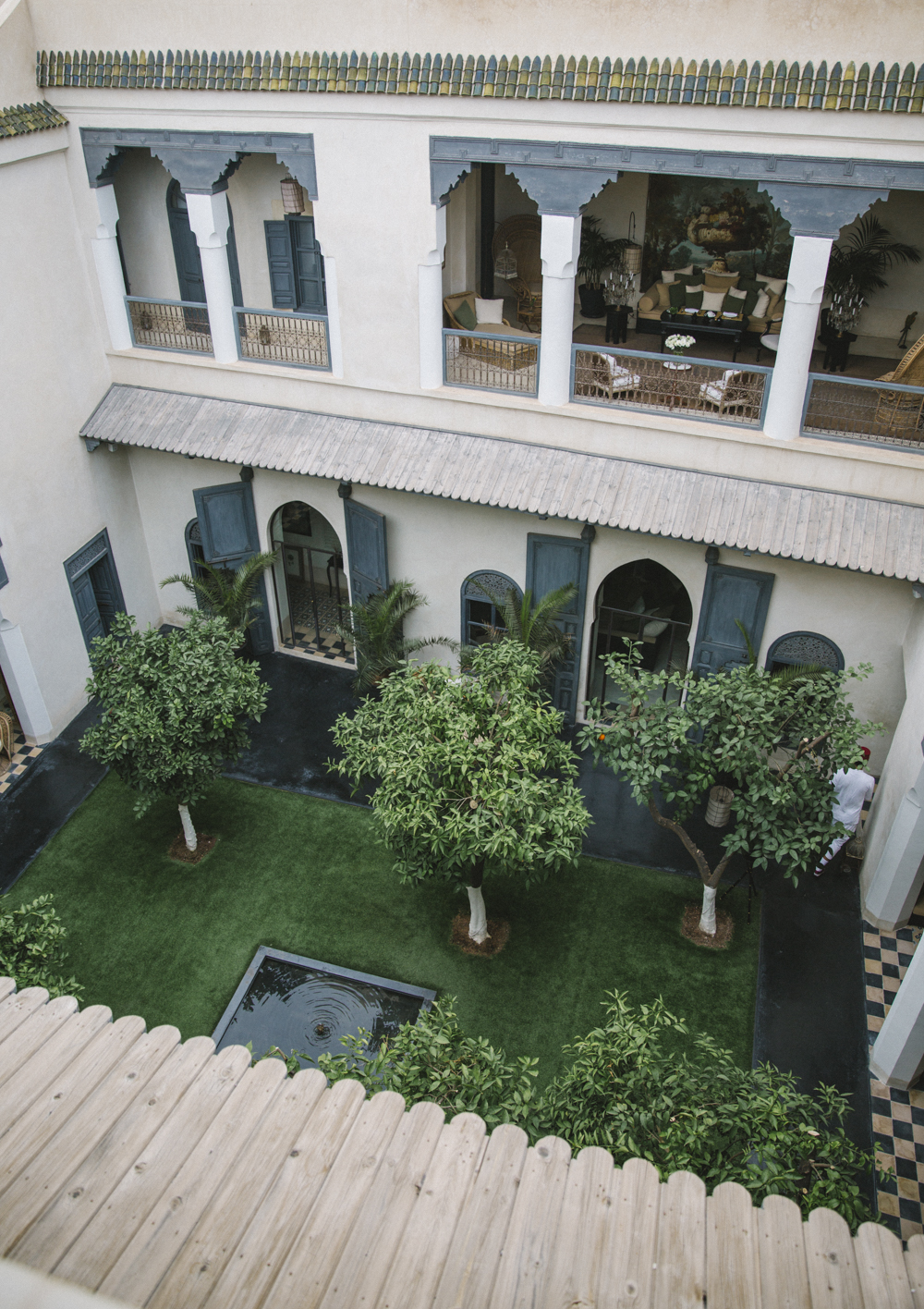 Where just being able to sit outside on a February morning felt like the best gift in the world.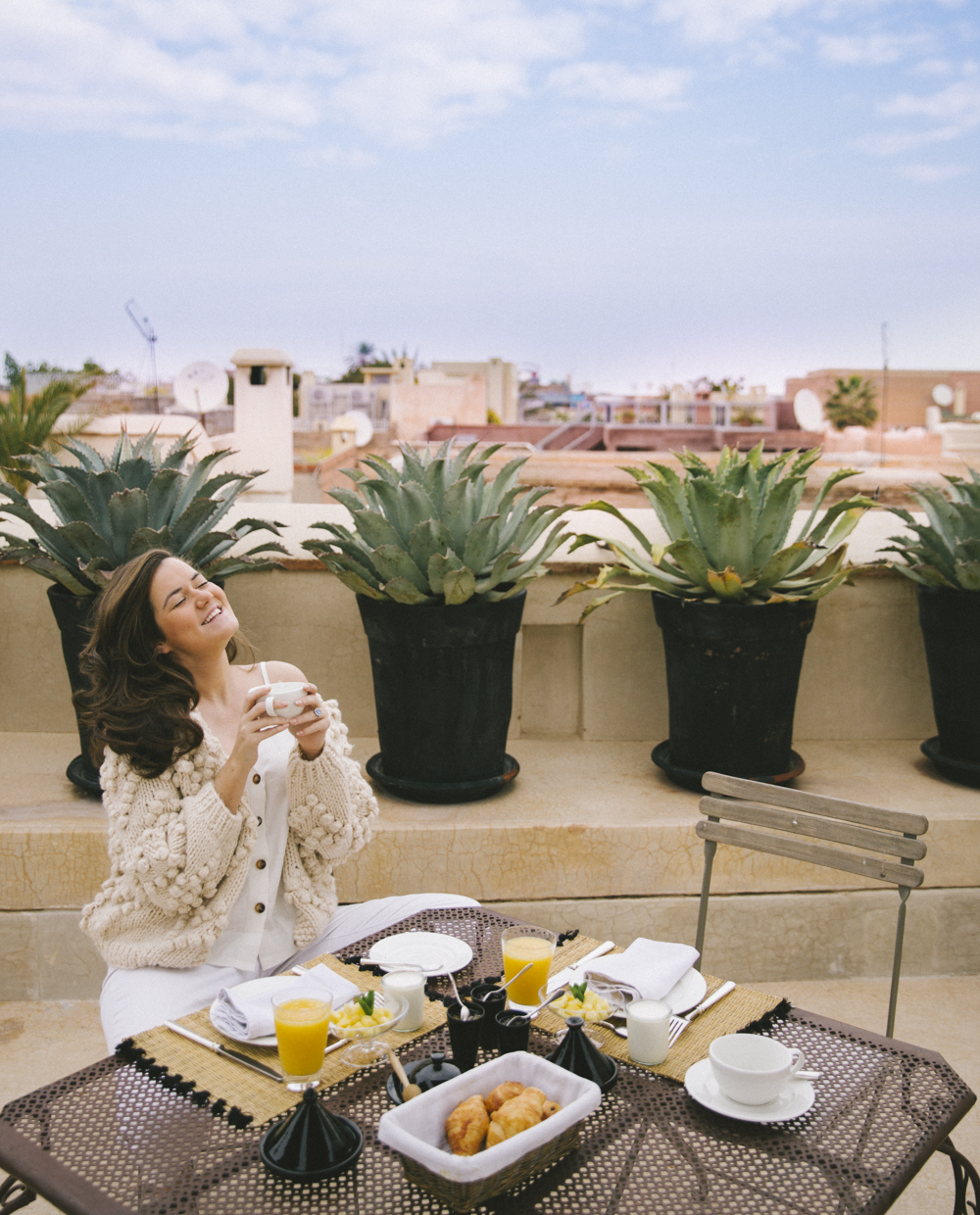 Bobbly cardigan // Button up cami
Ad - Shop this post