So I must admit that one of the main draws to spending Christmas in Canada was the idea of hiding away in a little snow covered cabin.
A tiny wooden home all of our own, tucked away in the woods. A crackling fire to sit beside and watch the snow fall outside.
I'm sure it sounds corny to any hardened Canadians out there, but a girl's gotta have dreams!
We waved a fond farewell to Mount Engadine and continued on our journey north, along the border of Alberta and British Columbia.
Which I can safely say is the most picturesque drive I've ever done!
Every view looked like a postcard.
And then we stopped, we stepped right into my dreams.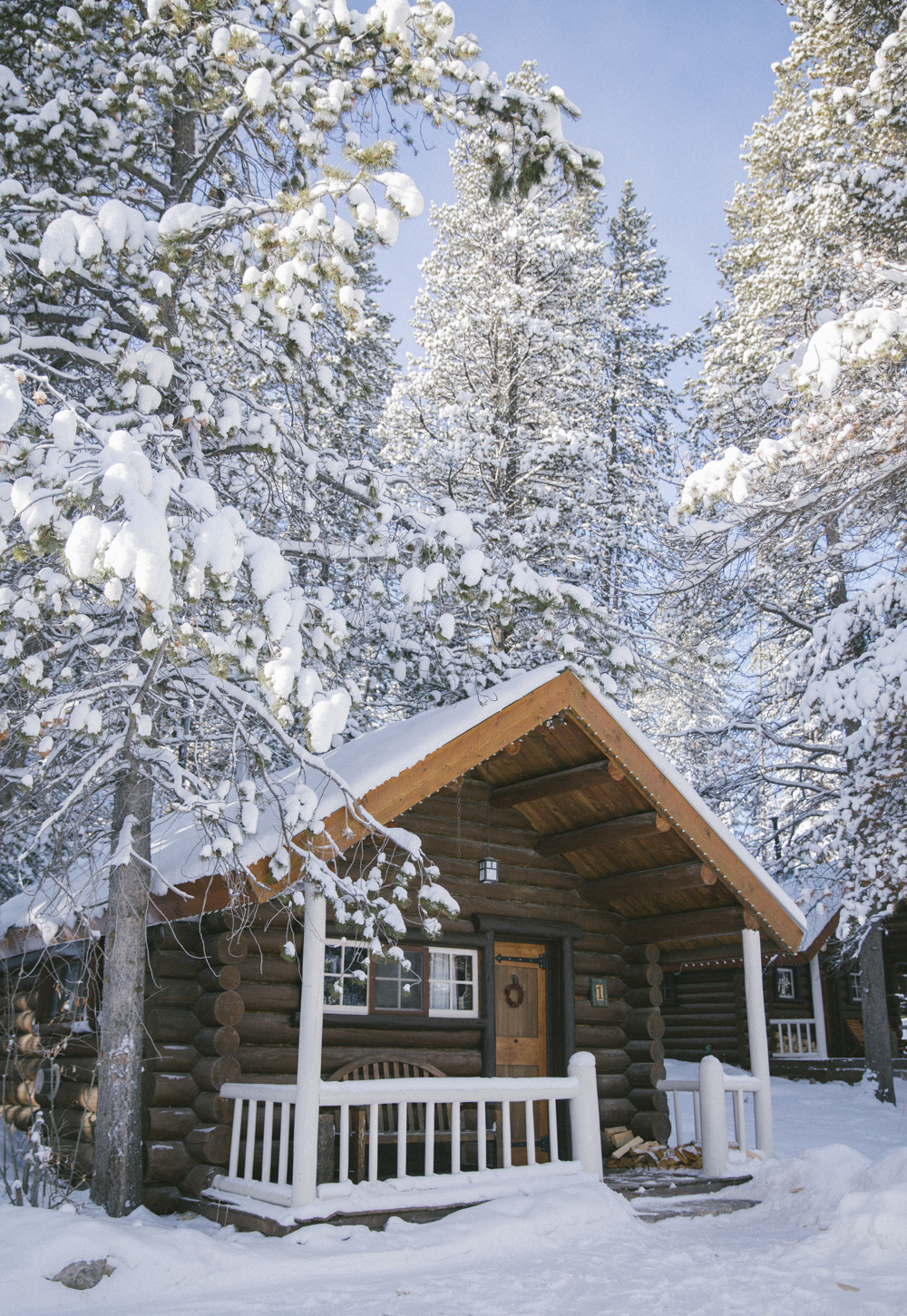 My dream cabins, hidden away in the woods. Piled high with fresh snow, with woodsmoke wafting from their chimneys.
We braved the cold to explore a little.
Ad - Shop this post