I was sorry to say goodbye to our little cabin in the woods, but with the polar vortex closing in, was also ready for a hot bath and some room service!
So our next stop on our festive road-trip was just what the doctor ordered.
Everyone's favourite,
Surrounded by its snowy wonderland, it's a haven of fluffy beds, cosy fireplaces and spa treatments.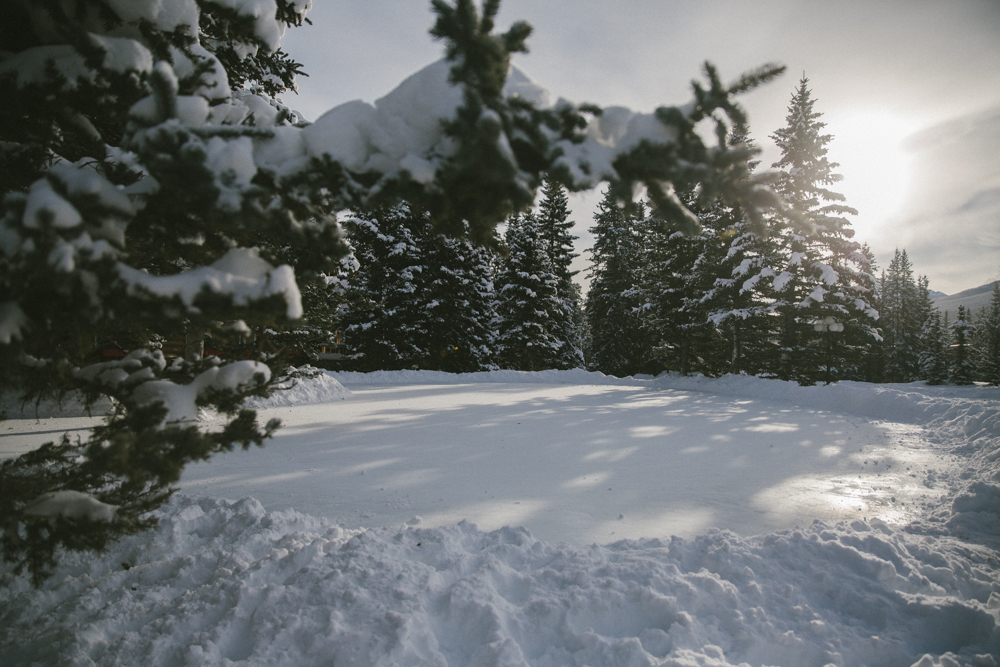 We checked into our suite and barely left it for days!
Can you blame us with a bed like this…
…a view like this…
…and temps like these?
It was the perfect place to wake up on Christmas morning, snow falling outside and breakfast knocking at the door.
Cosy pink pjs (in the sale!) // Rosey socks
Ad - Shop this post