We finally, begrudgingly checked out of our Gleneagles cocoon of comfort, and hit the road.
Heading west, towards the coast. A route that would take us through the wilds of the Scottish countryside, in all it's autumnal glory.
Even the persistent drizzle for which the British Isles are so famous couldn't disguise the beauty of Scotland's rolling hills, valleys and lakes… *ahem* lochs.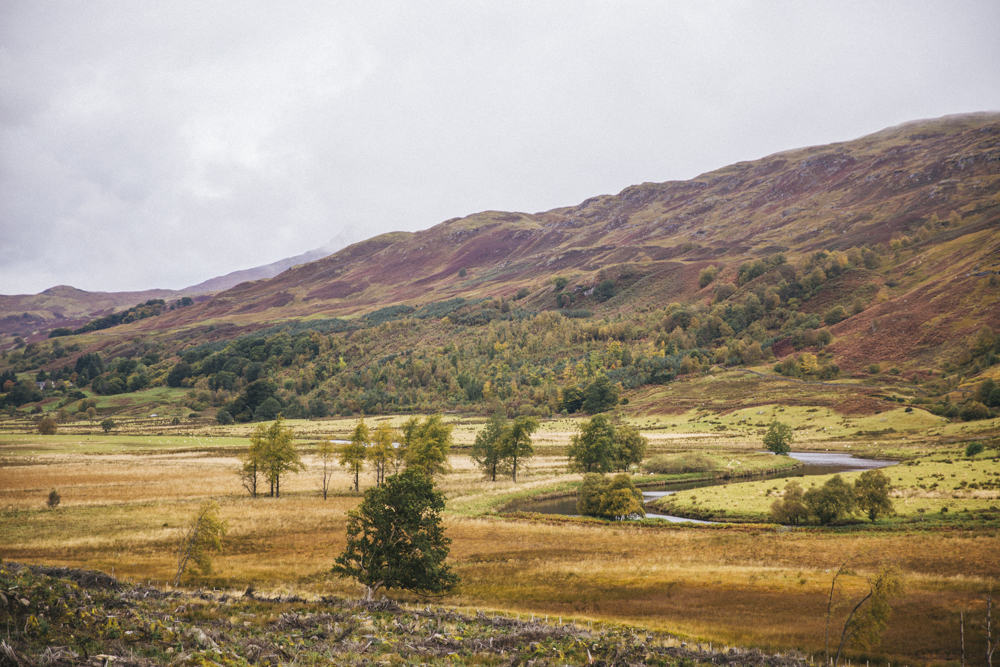 We sped through the country, marvelling at the changing landscapes and colours.
Pulling over occasionally when it all became too much to resist!
Leaping out, cameras in hand, ready to greedily capture it all.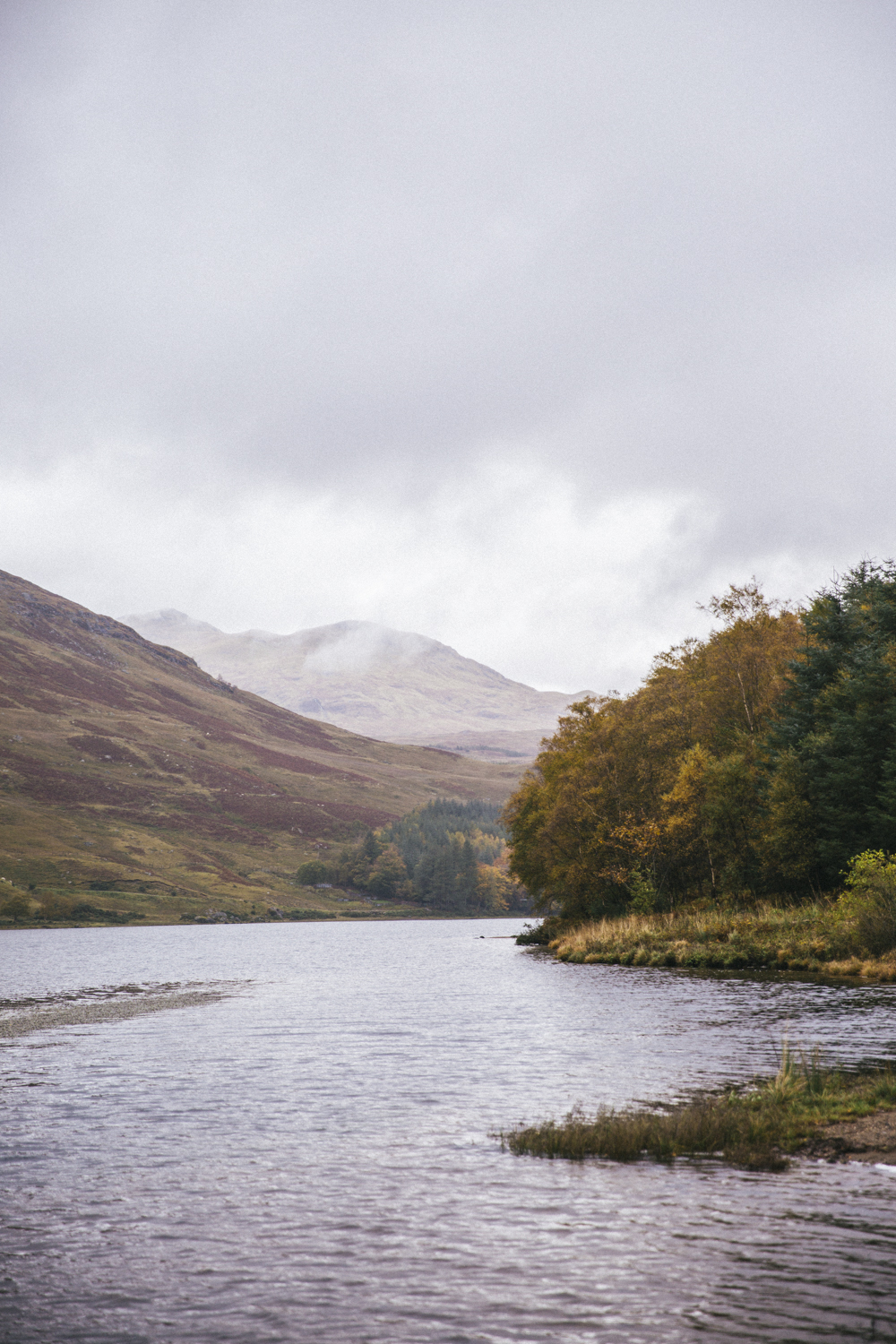 I mean seriously.
Just scroll back up and look at the variety of colours in that one frame, on a wet, grey day.
Quite astounding.
But it wasn't until we reached Loch Awe that we decided to hop out for a proper leg stretch and explore.
Despite some questionable footwear choices in the group.
We trudged through a spectacularly soggy bog, and finally made it to the shores of Loch Awe.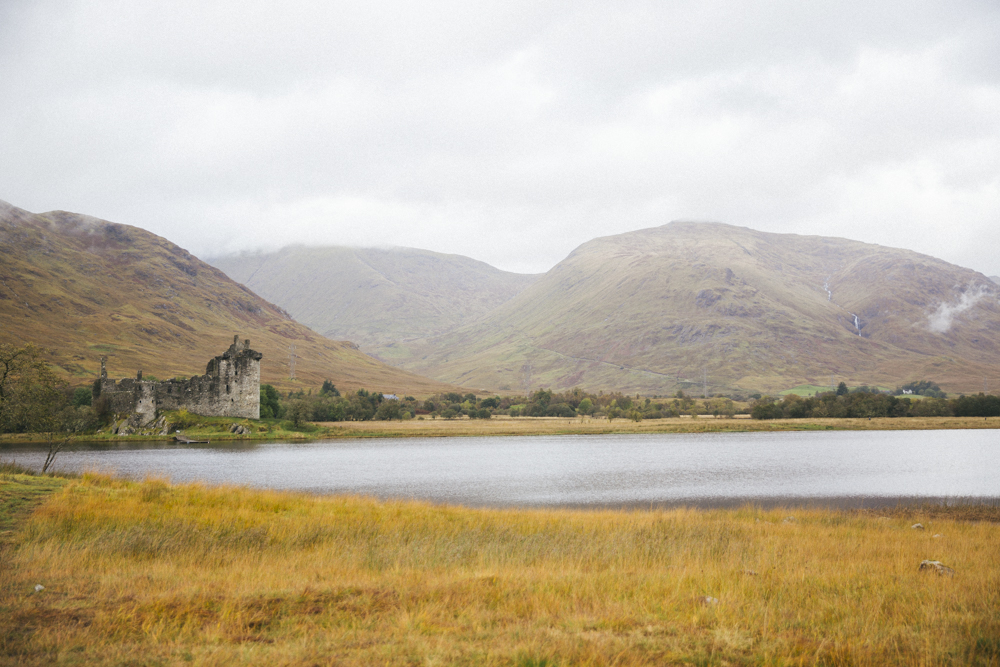 Which is far from a misnomer.
The sun came out just as we reached the shore, turning the landscape a glittering gold.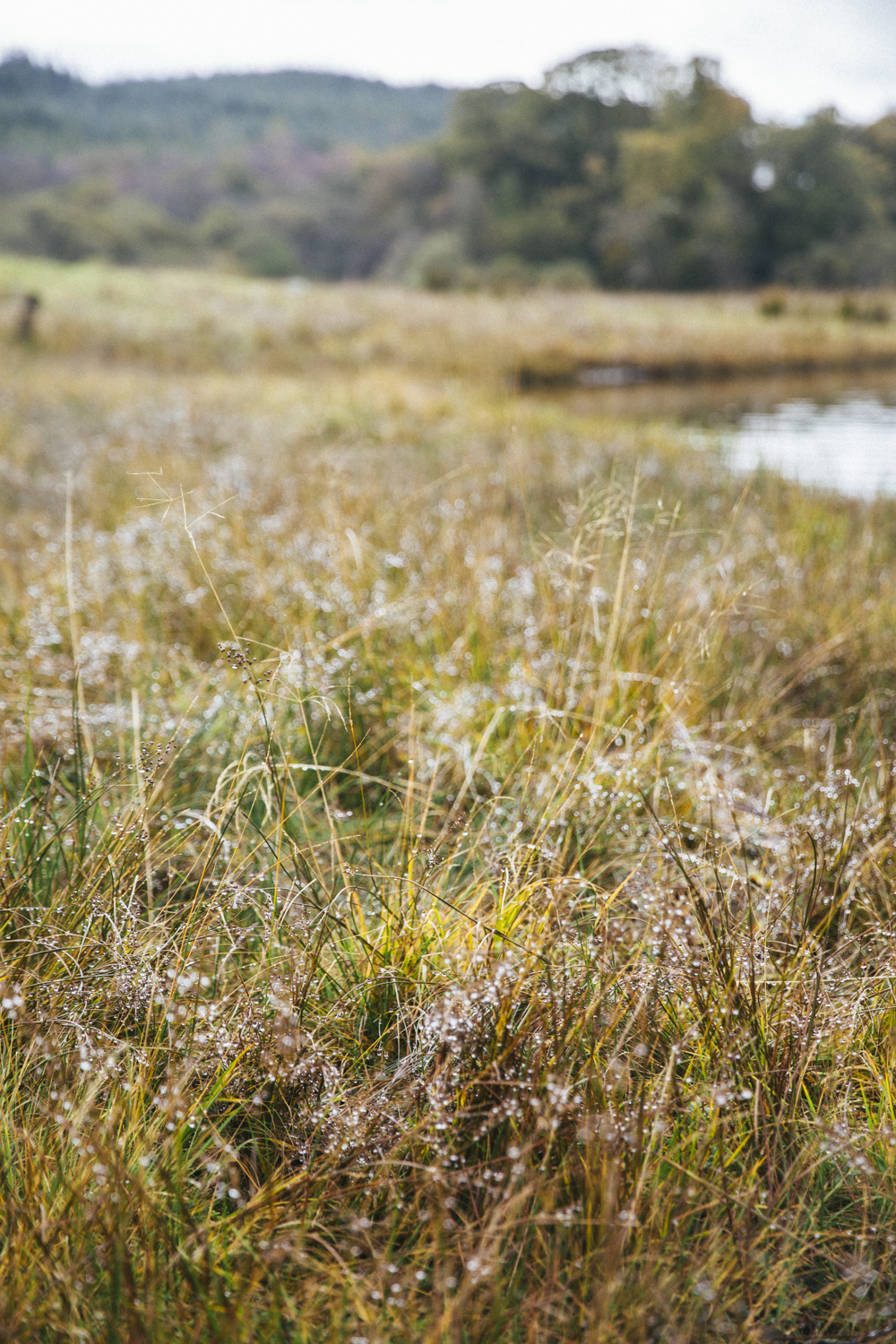 The mists cleared and treated us to the most spectacular view of Kilchurn Castle.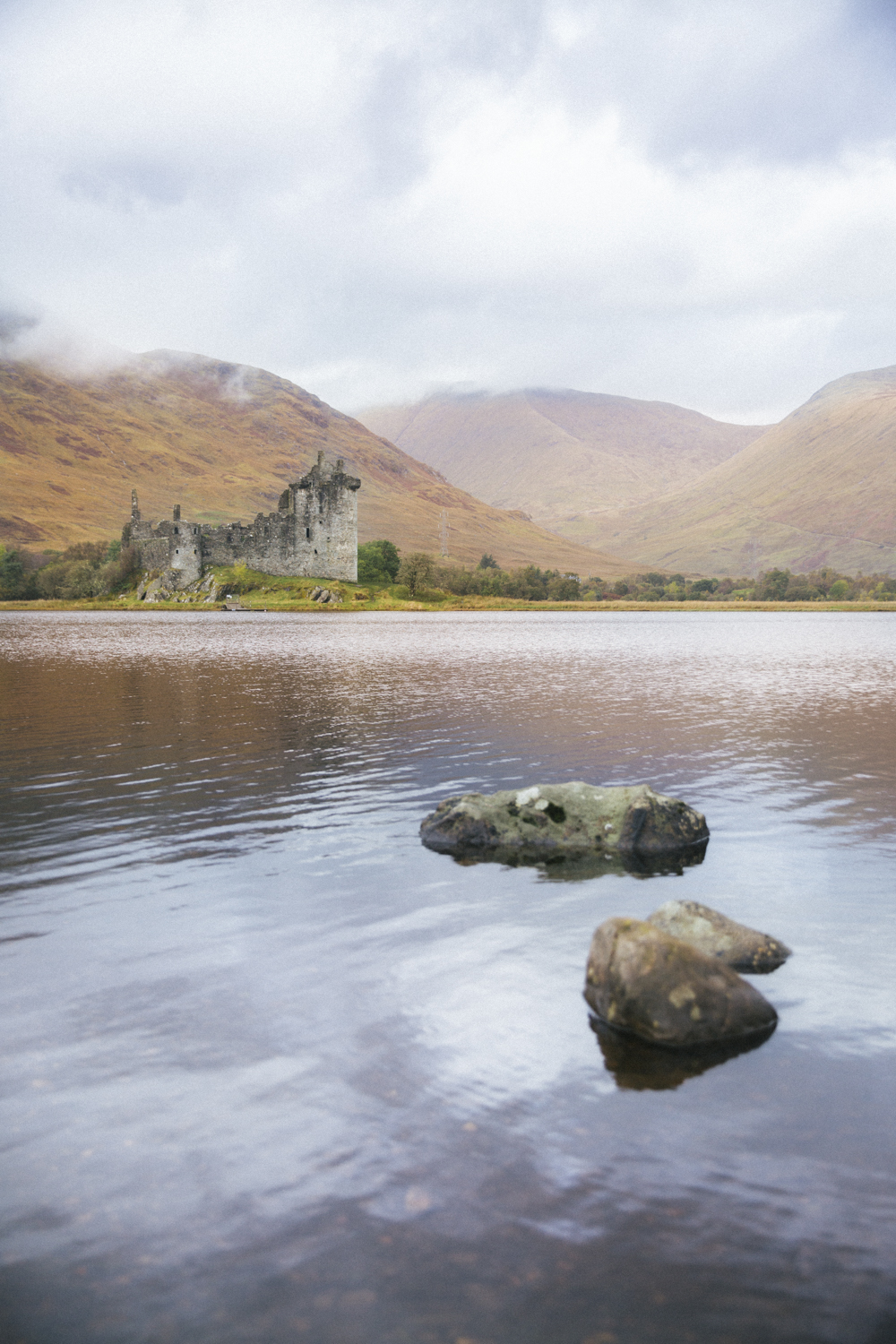 Built in 1450 by Sir Colin Campbell, Lord of Glenorchy.
Its sorry ruined state only adds to its romance.
And it draws admirers from near and far.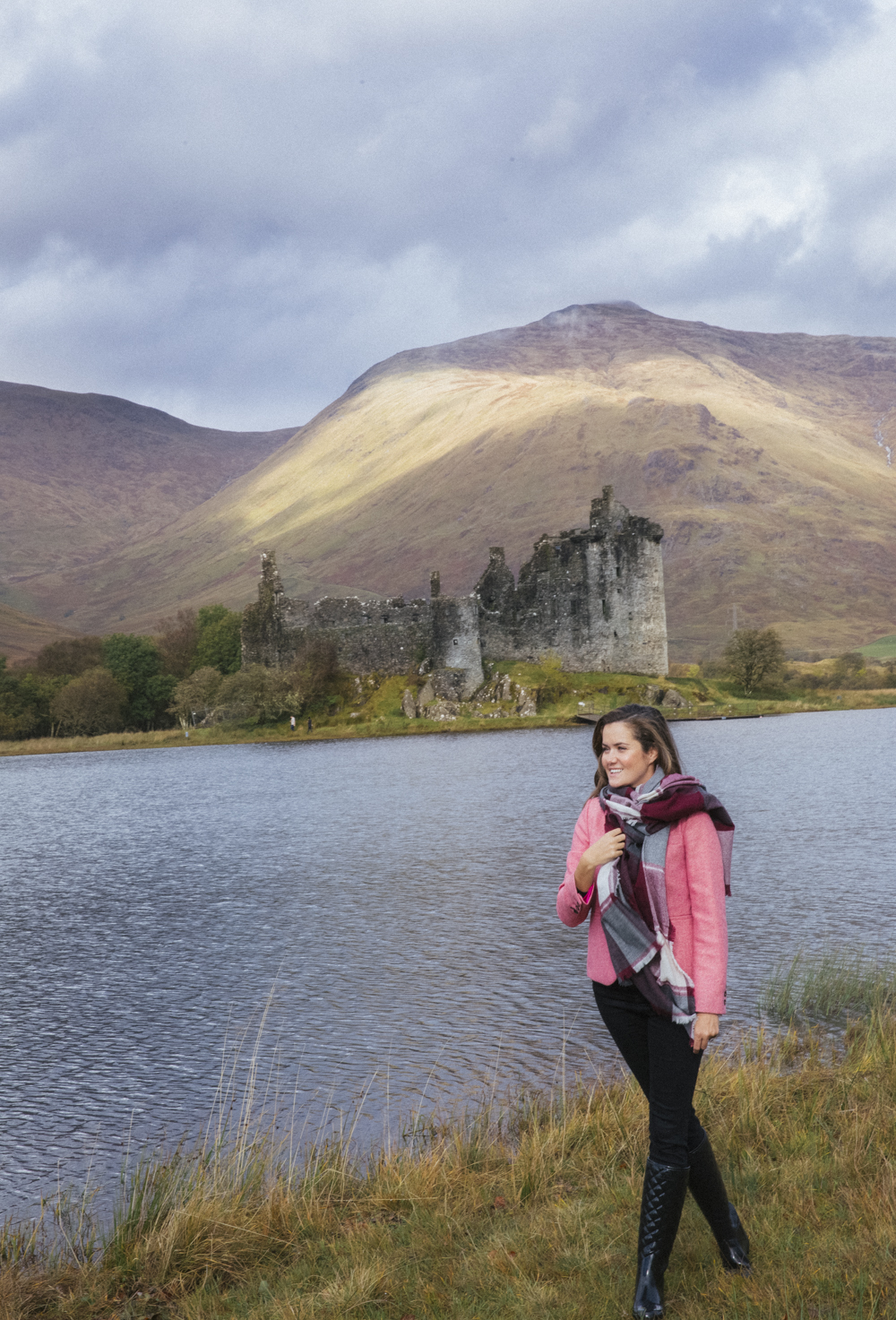 Some as far as Charleston, USA!
Who love a good adventure as much as I do.
And are juuust about as mature.
Luckily for me.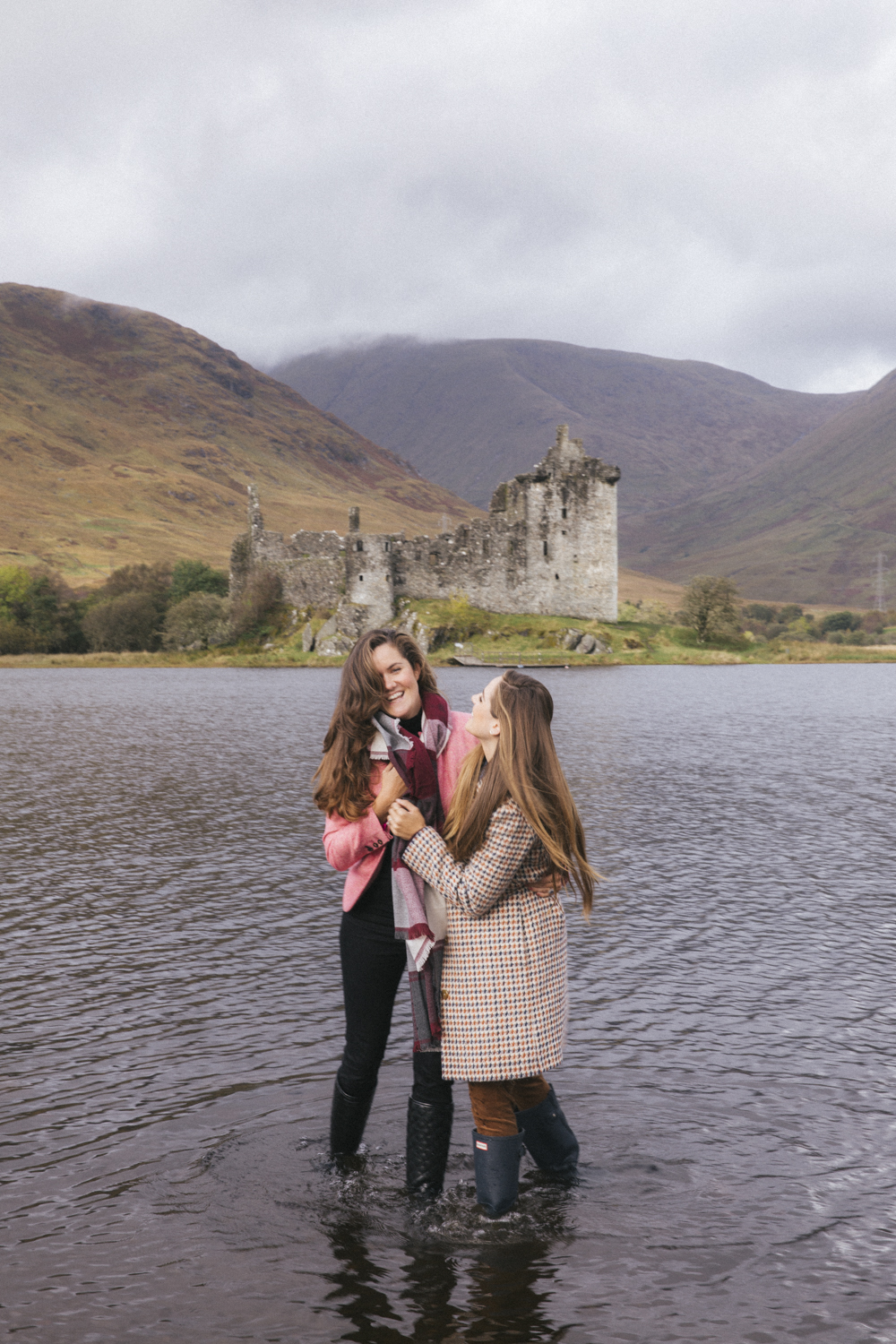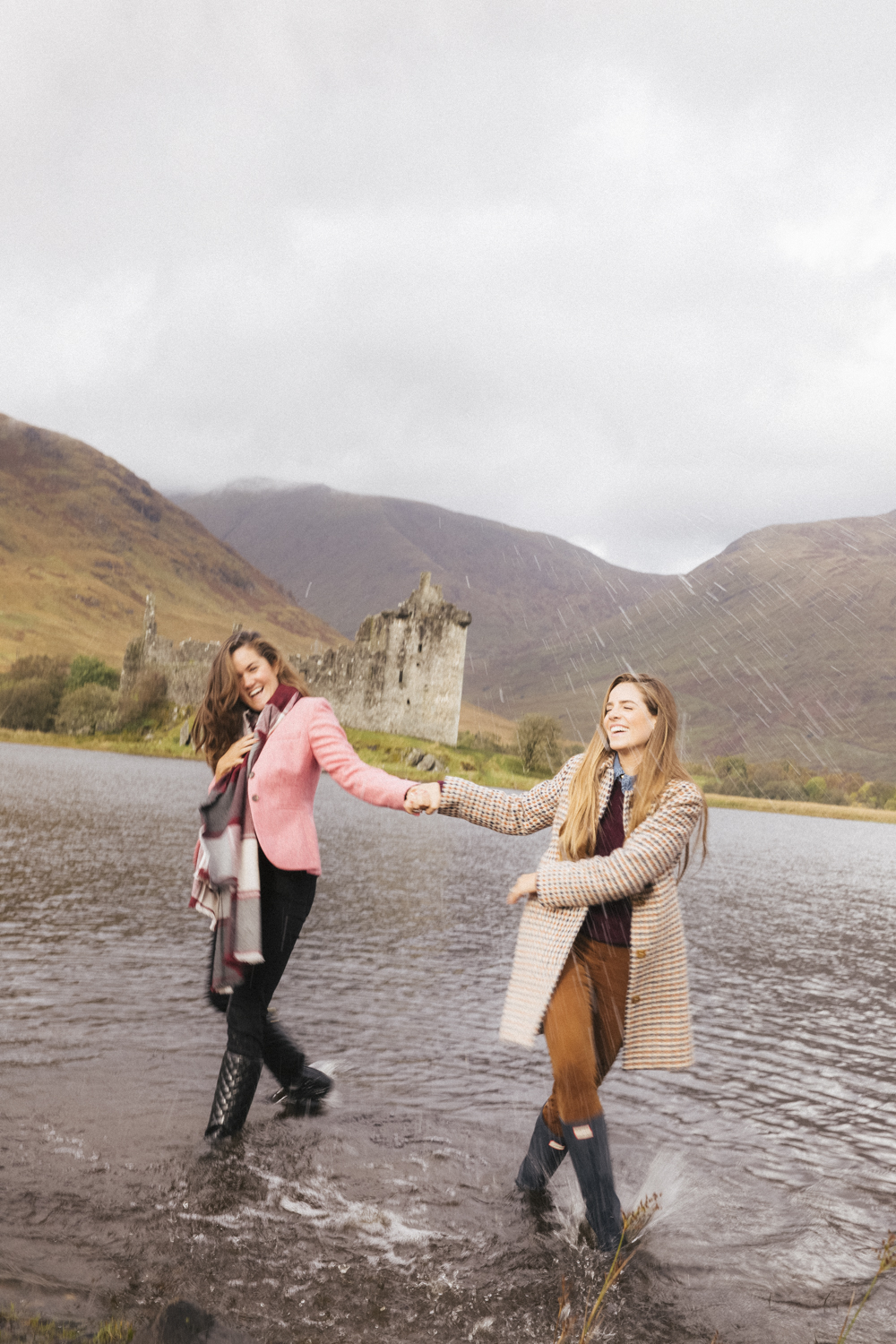 Red checked scarf // Pink blazer
Quilted black boots – US version
Ad - Shop this post