Chiswick maybe a little further west than many Londoners are willing to travel, but this only adds to its allure.
You'd be unfair to write it off as nothing but a "Yummy Mummy Suburb", as many do, and in doing so would miss out on it's charm.
Bits of Chiswick feel like a small town, lost in a big bad city. Take this place for example…
Foster Books, on Chiswick High Road.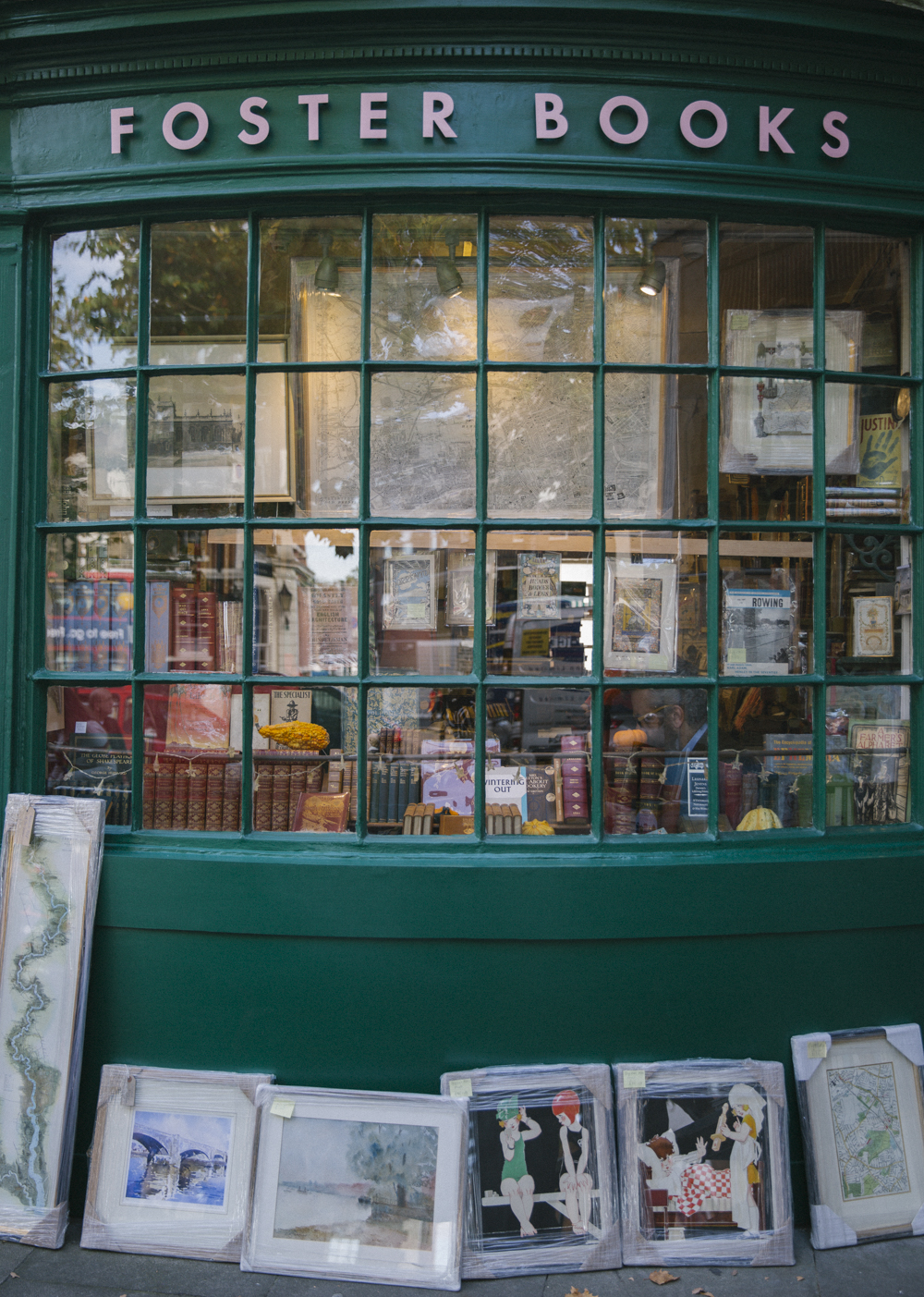 An Aladdin's cave of rare books, vintage prints, first editions and old school magic.
The racks spill out onto the street and you're free to rummage through in search of treasure.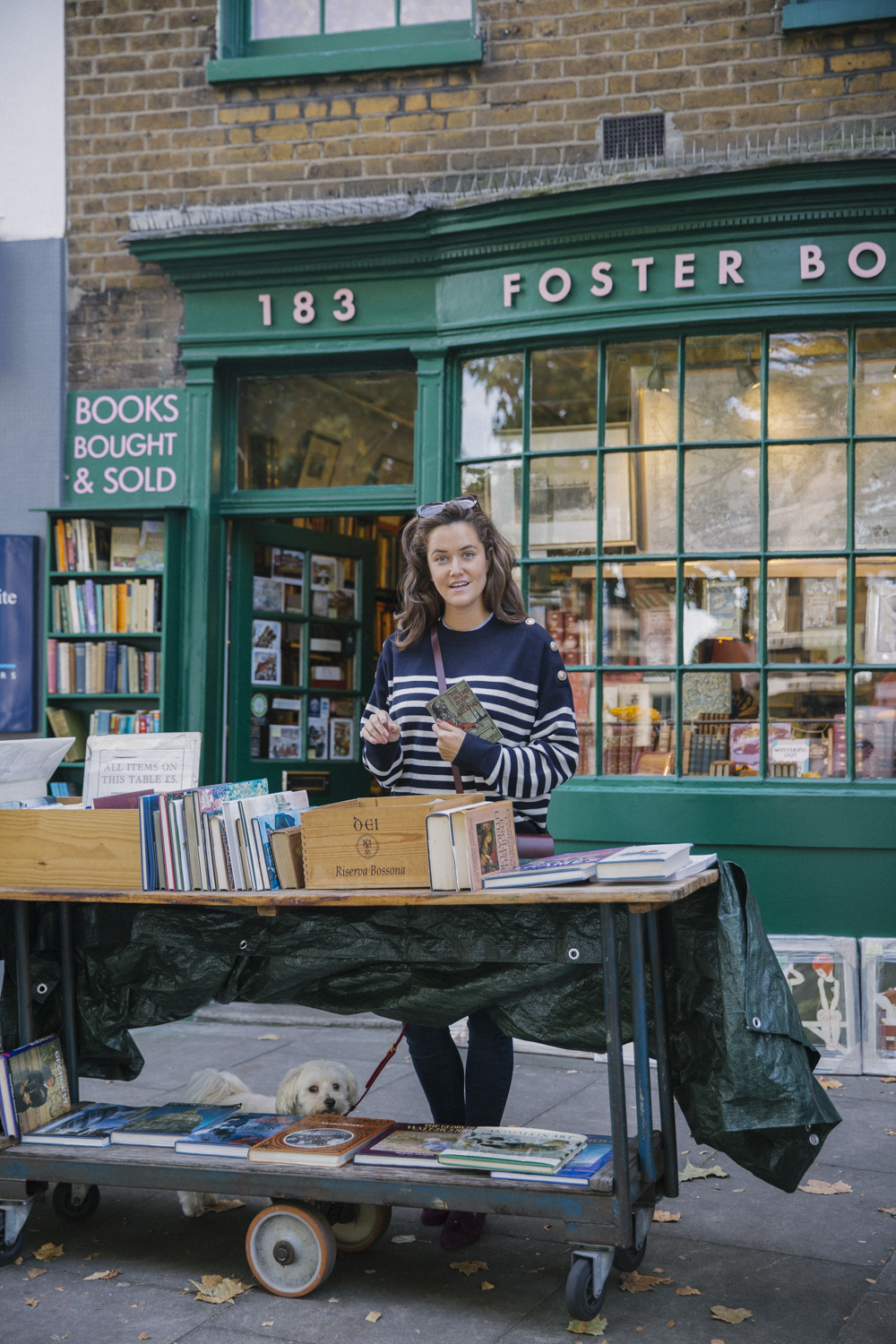 Pay inside, bag up your finds and stroll along the street for a spot of brunch.
Striped button jumper // Skinny jeans
Burgundy bag // Burgundy loafers (butter soft leather)
Ad - Shop this post