As I mentioned, there's not a lot to do in Scopello – the little town on Sicily's northern shore.
Which suited us perfectly.
We'd sleep with our windows open, listening to the wind in the trees and the waves crashing below. Then wake and race each other down to the sea.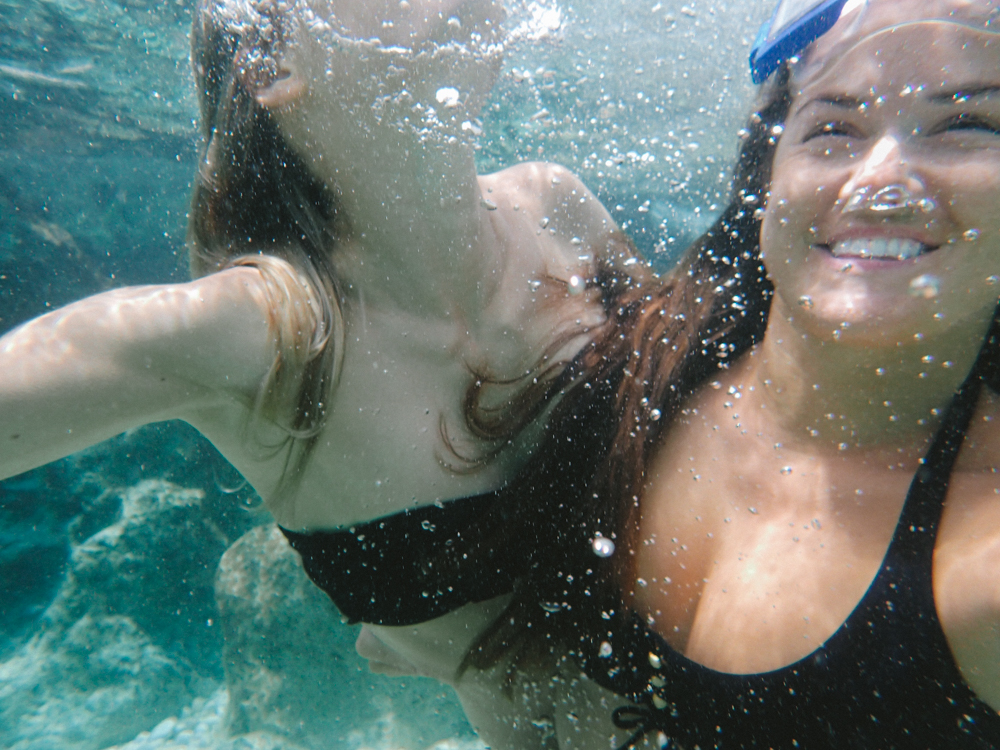 Chatting away on our little piece of rock.
Leaping on and off, into the blue.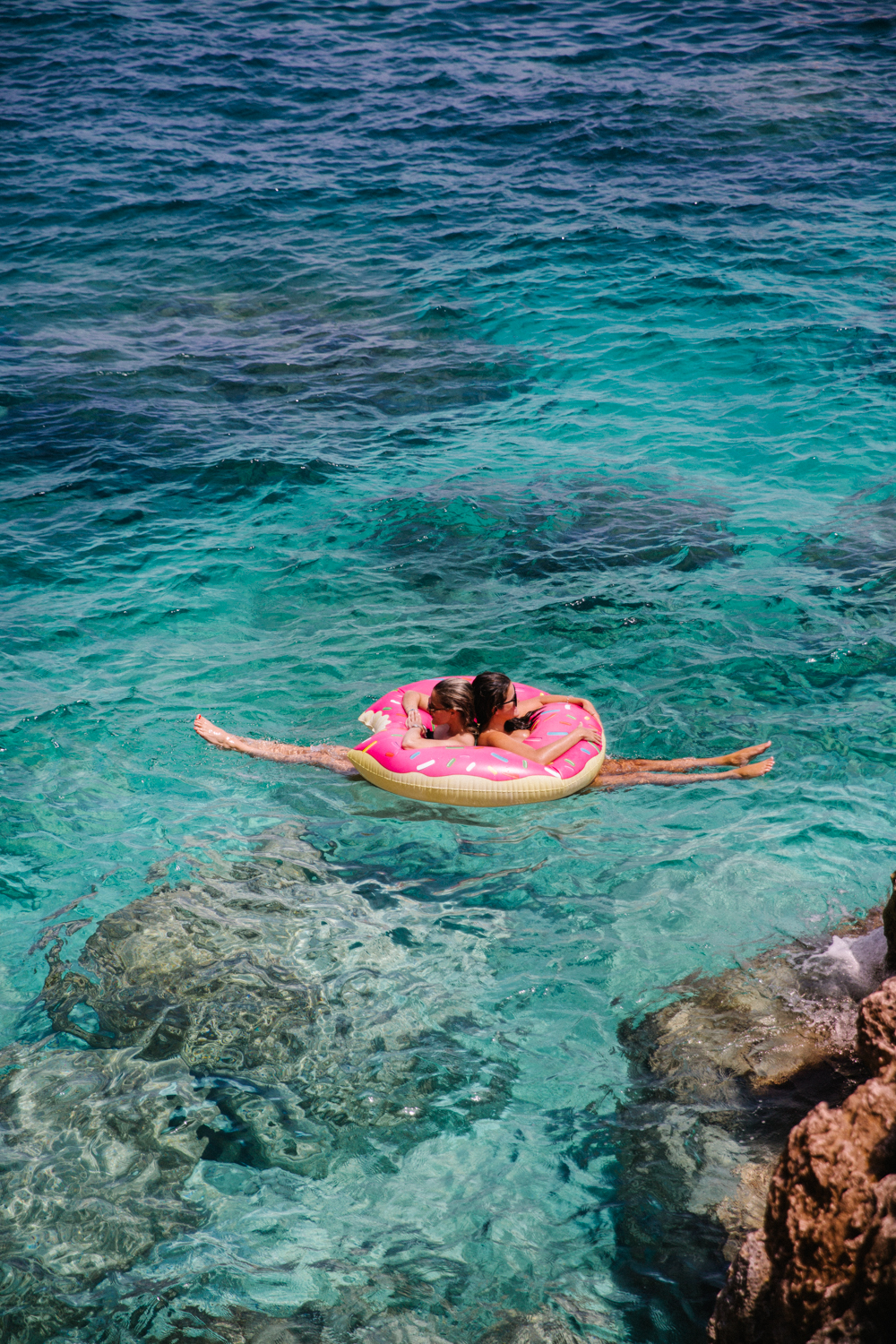 There is quite simply no better way to wake up than leaping into crystal clear, cool waters.
Mornings on Sicily were a lazy and wonderful affair.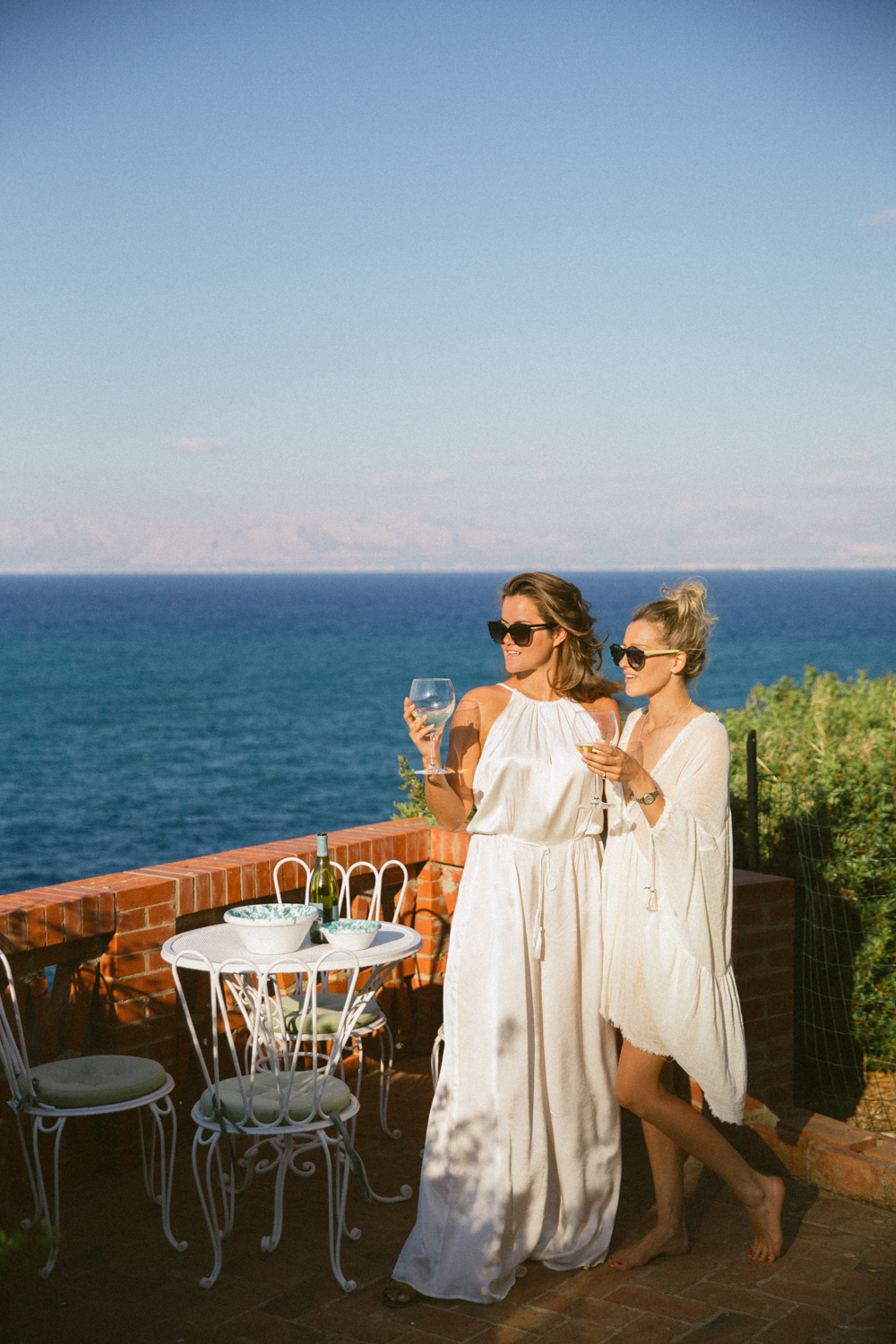 Striped swimmer // Palm swimmer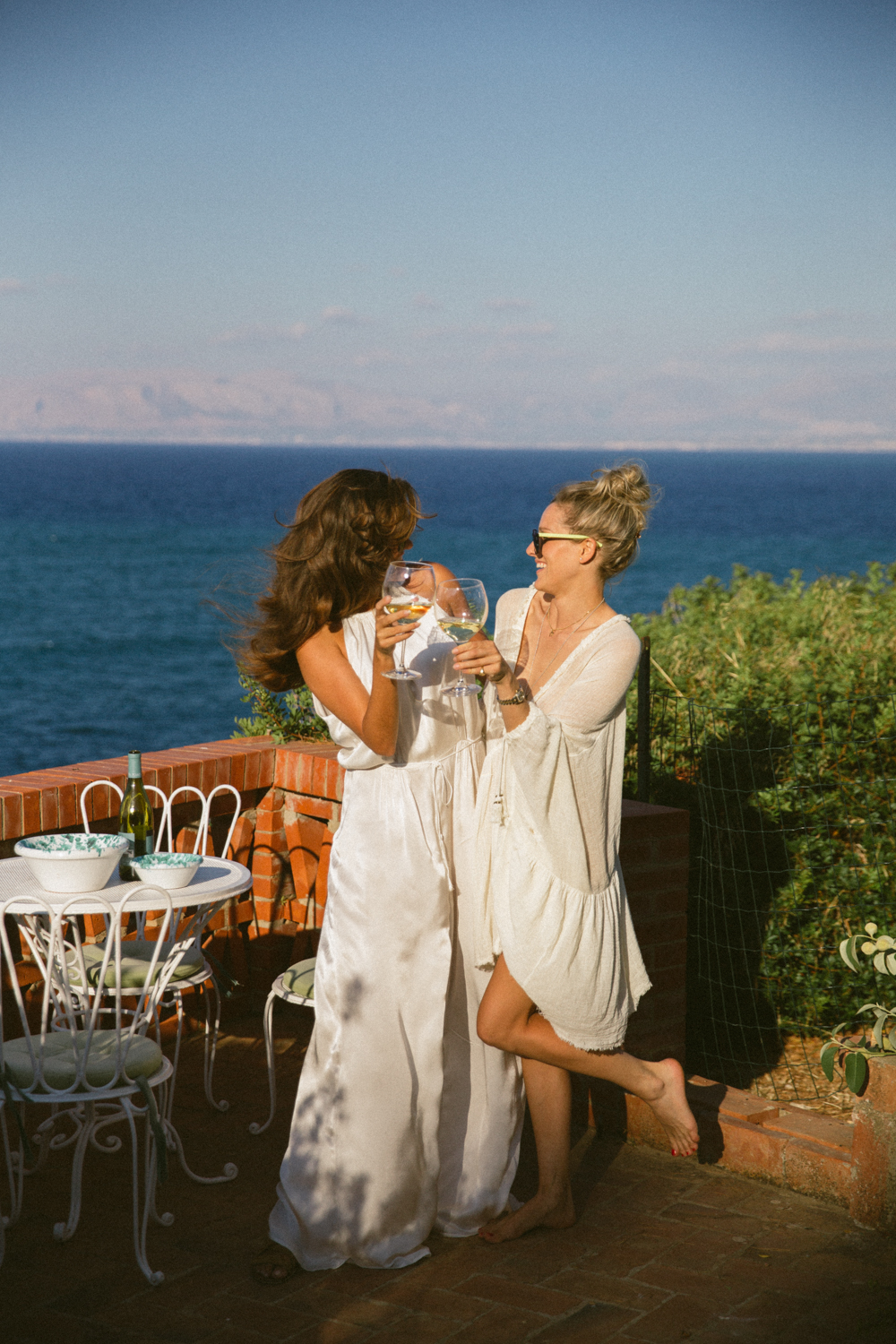 For breakfast we'd climb the hill to the little supermarket, complete with café that may look like something from a service station, but in fact has some of the best pastries you'll find in Italy.
The freshest orange juice and perfect cappuccinos.
It would be a crime to visit Sicily and miss having a pistachio stuffed pastry.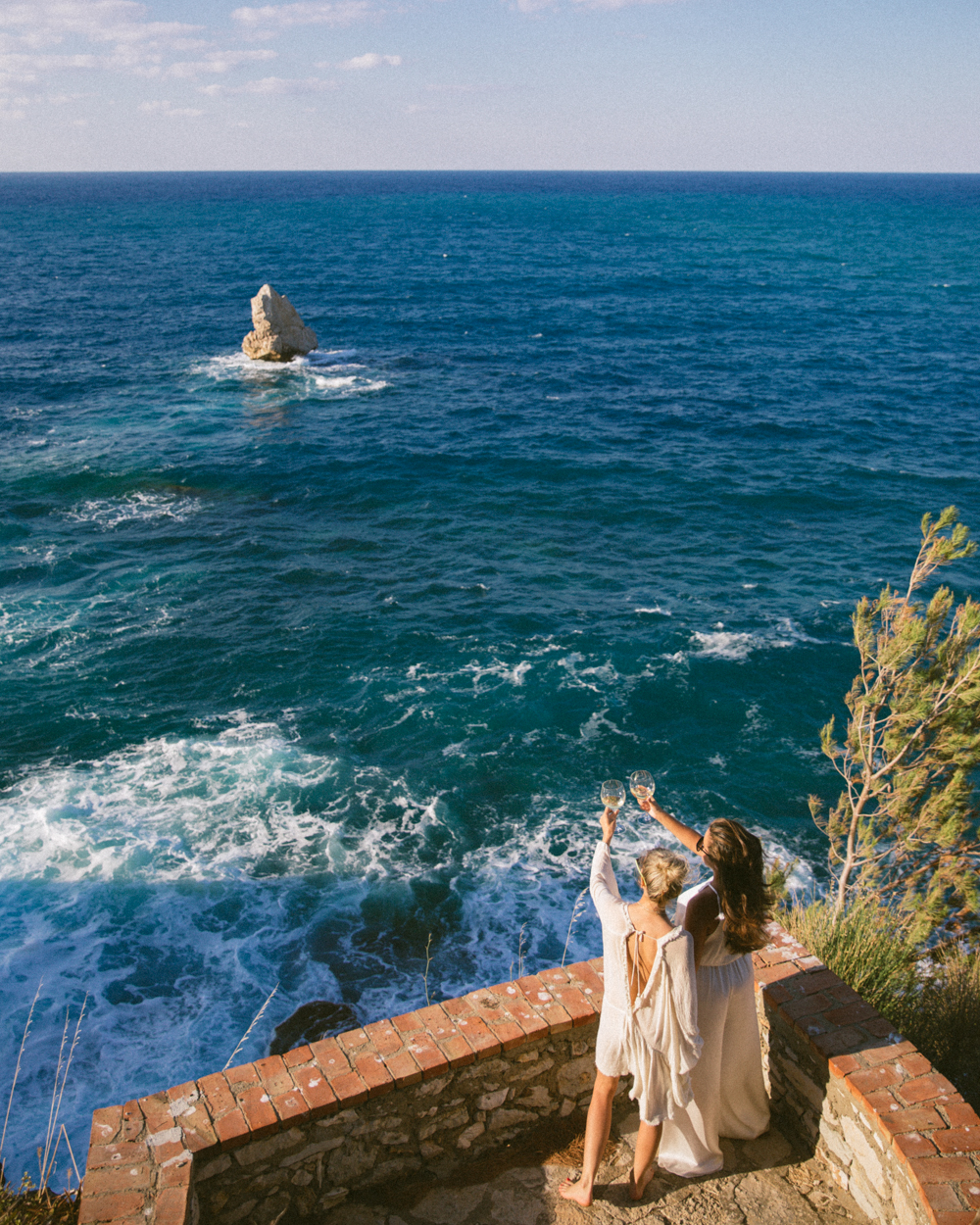 Buttery, flakey pastry encasing rich, creamy, nutty pistacho crema.
Try the chocolate and custard versions too.
And be sure to dip the ends into your cappuccino for true Italian breakfast bliss.
The supermarket itself is a pocket sized wonderland.
Stuffed with everything you could ever ask for, and things you didn't even know you needed.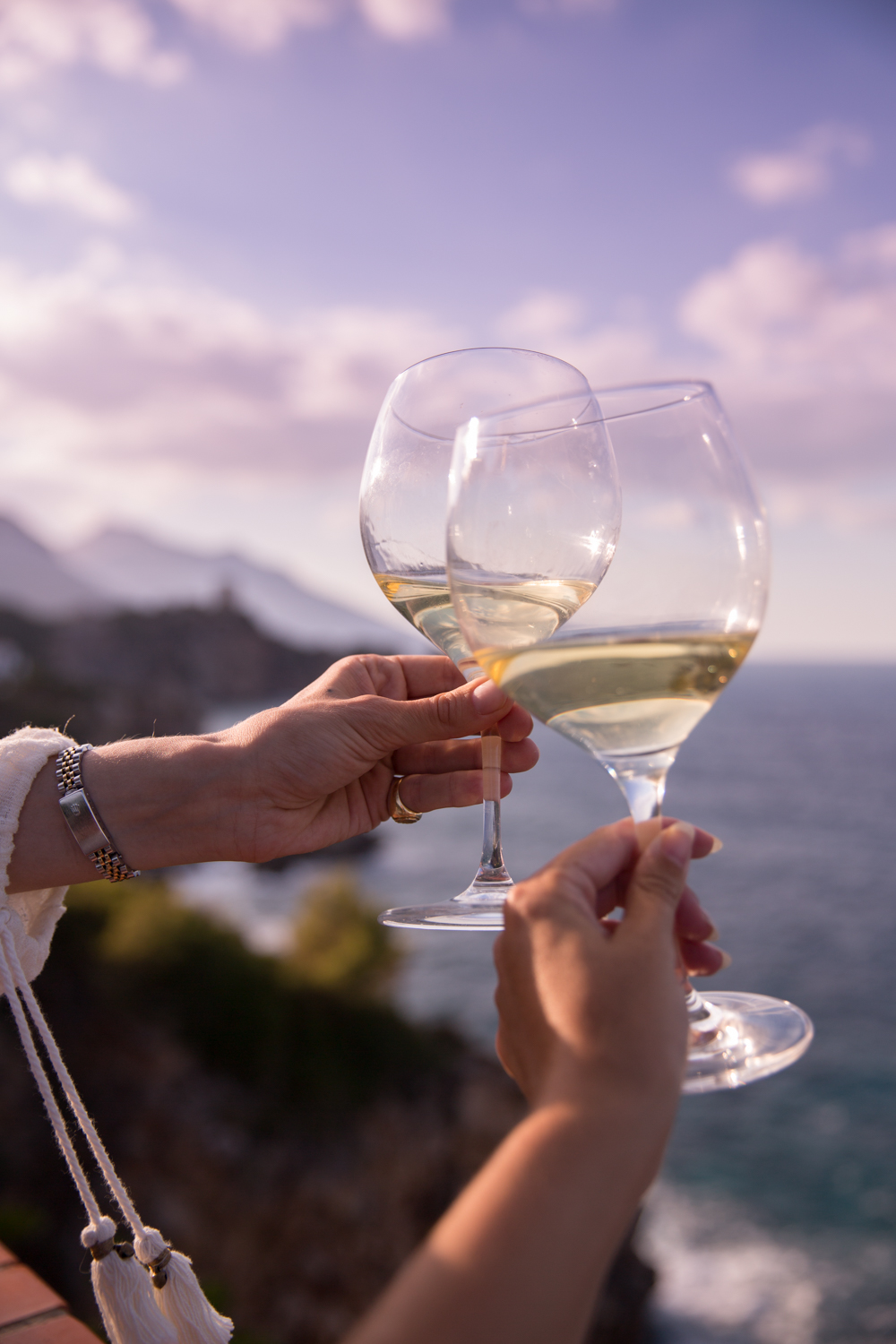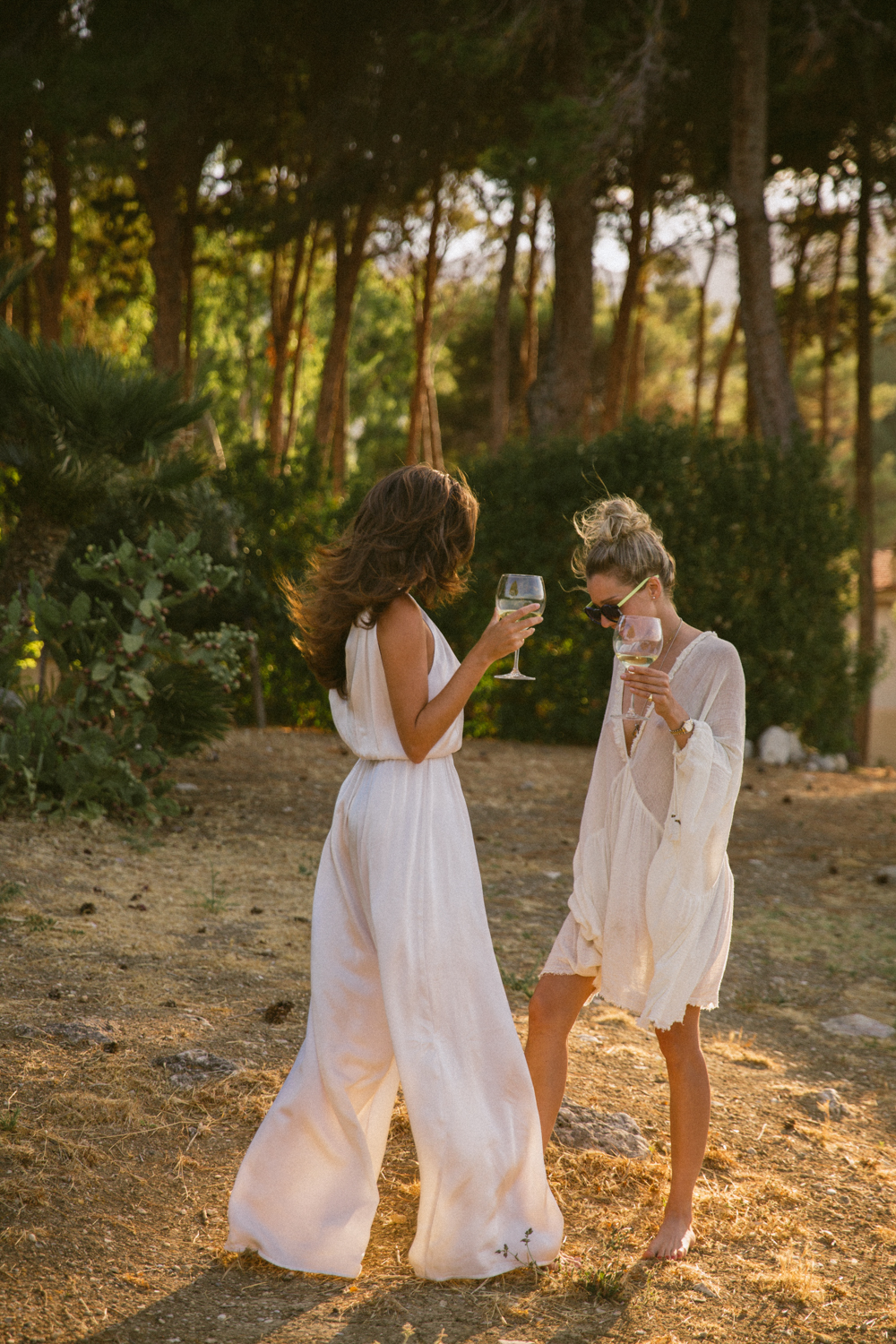 We'd stop in now and then to buy lunch and stock up on nibbles.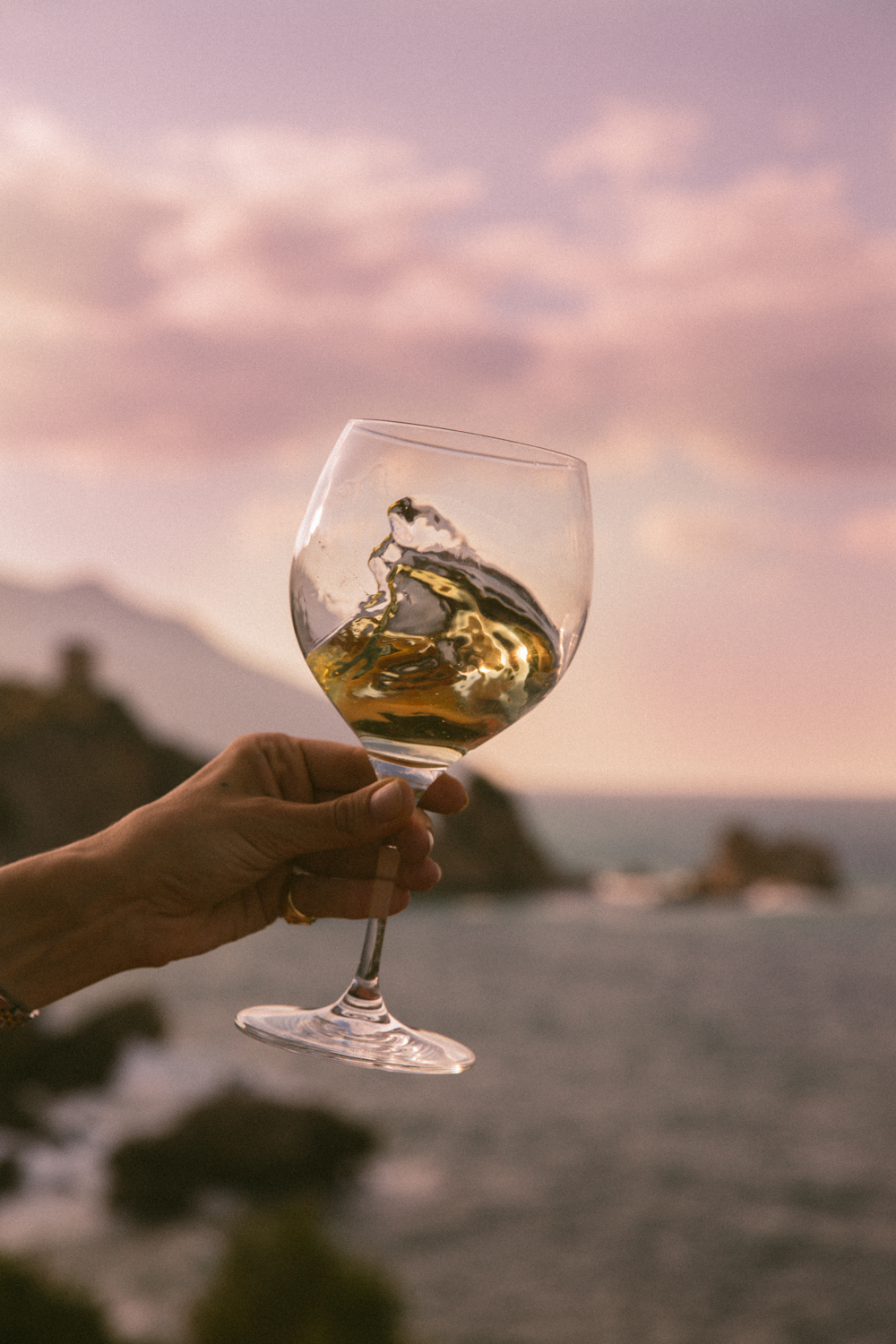 You won't find any veggies in the market, for those you have to stroll around the corner.
Striped pinafore dress // Striped mini dress
To a shack constructed on the edge of a field where the produce grows.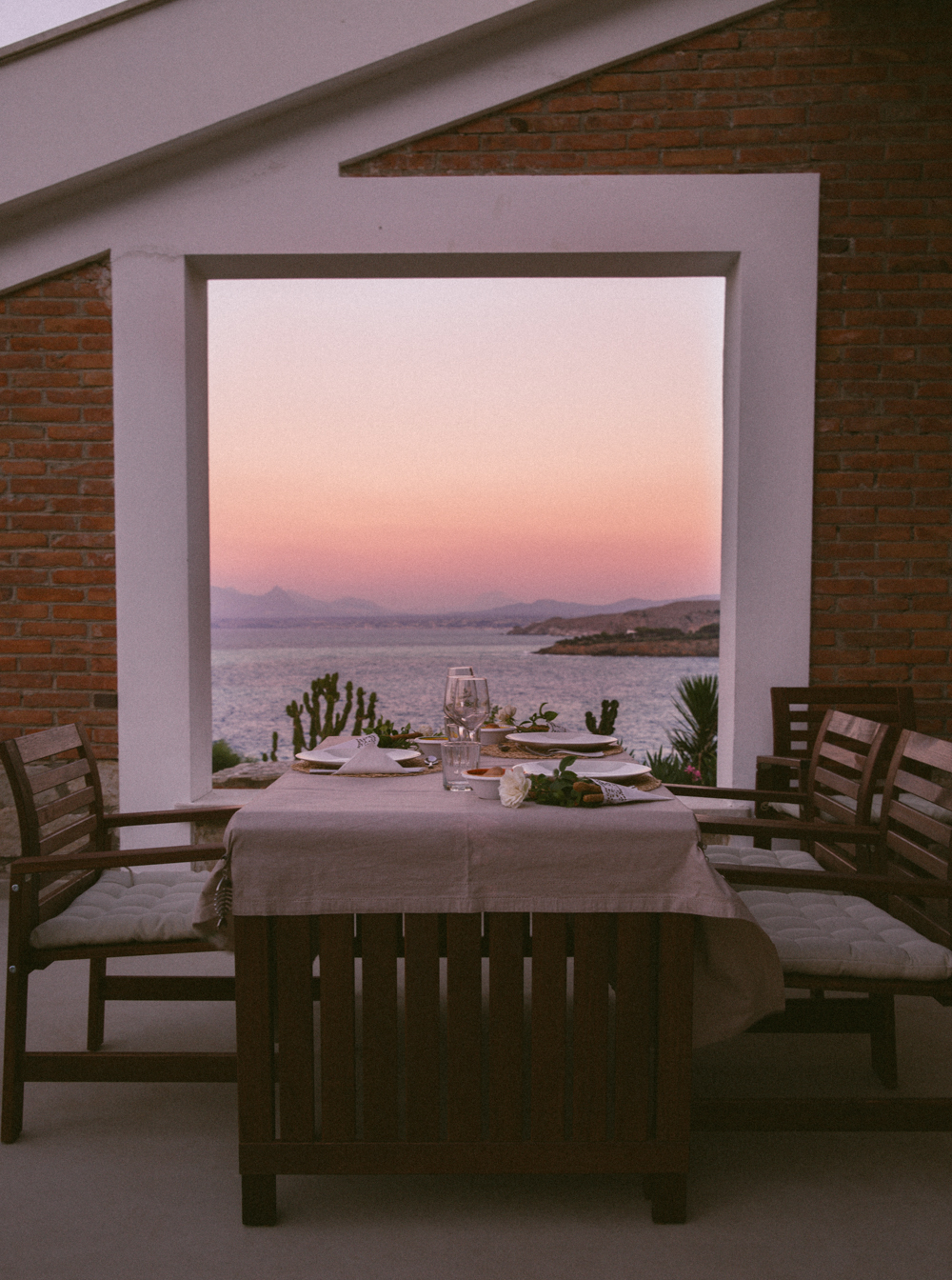 Stacks on stacks (on stacks) of glorious, fresh, huge fruit and veg.
We'd choose our favourites and race back to the villa (this one, if you're curious) to set the table.
Sharing plates of fish, chicken, fried courgettes, salads, fruit and veg in oil.
All washed down with jugs of local wine with iced peaches.
With fruit for pudding.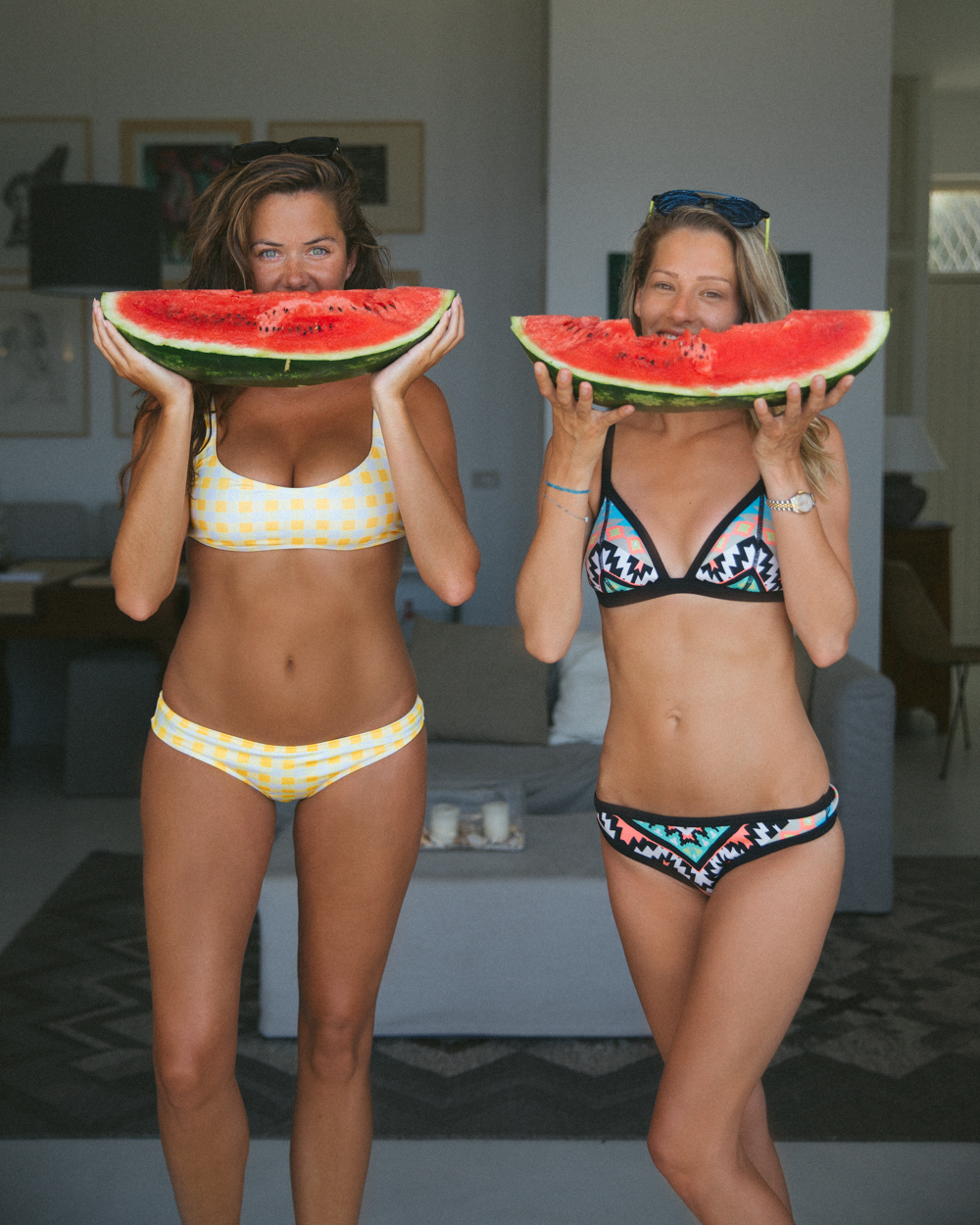 The rest of the day would be spent down at the sea with lilos and books.
Crisping away gently under the Sicilian sun.
Once the sun slipped down behind the rocks we'd clamber up again to watch the sunset.
Putting more of that local produce to good use.
With a view to remember.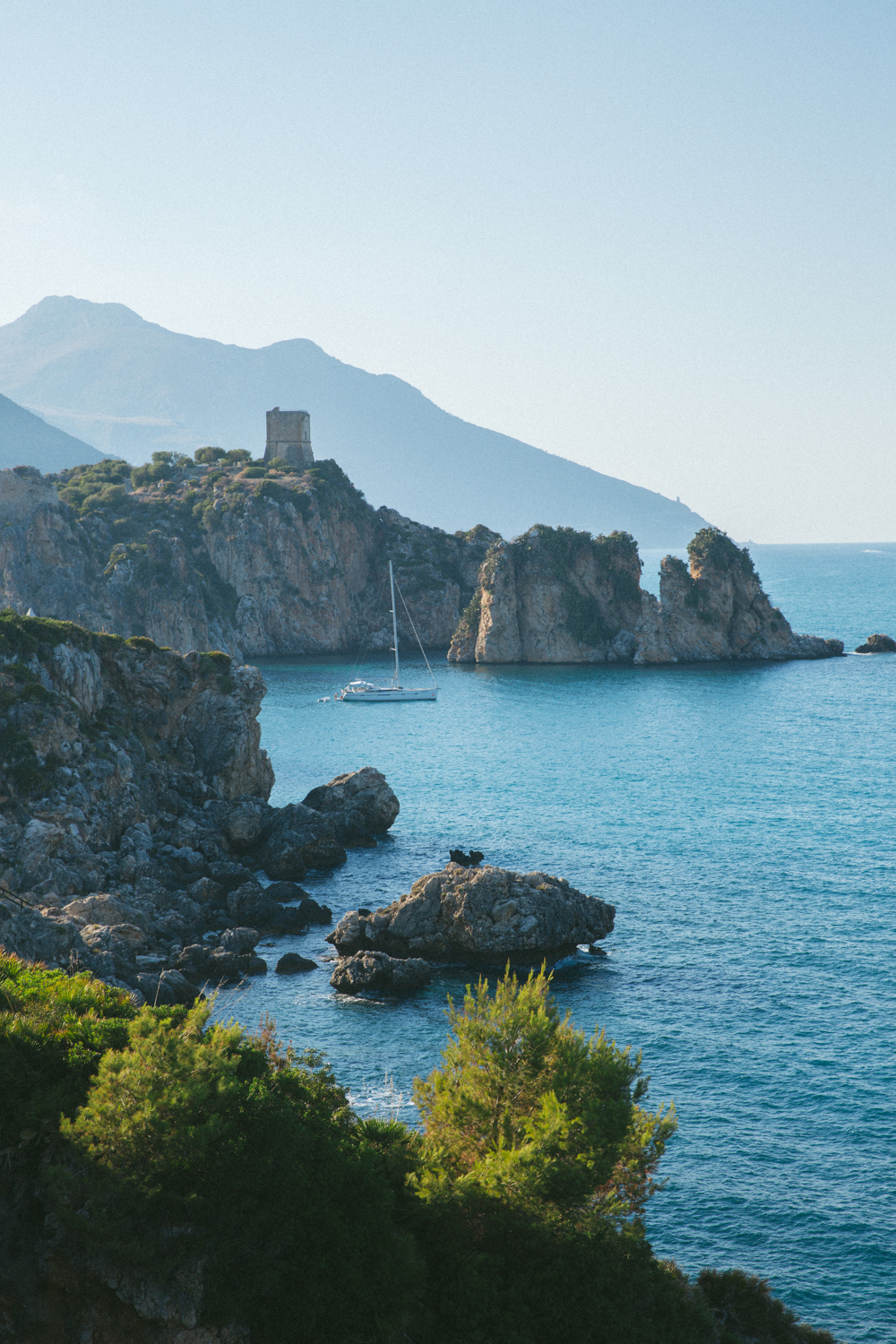 Here's to simple days and time with friends.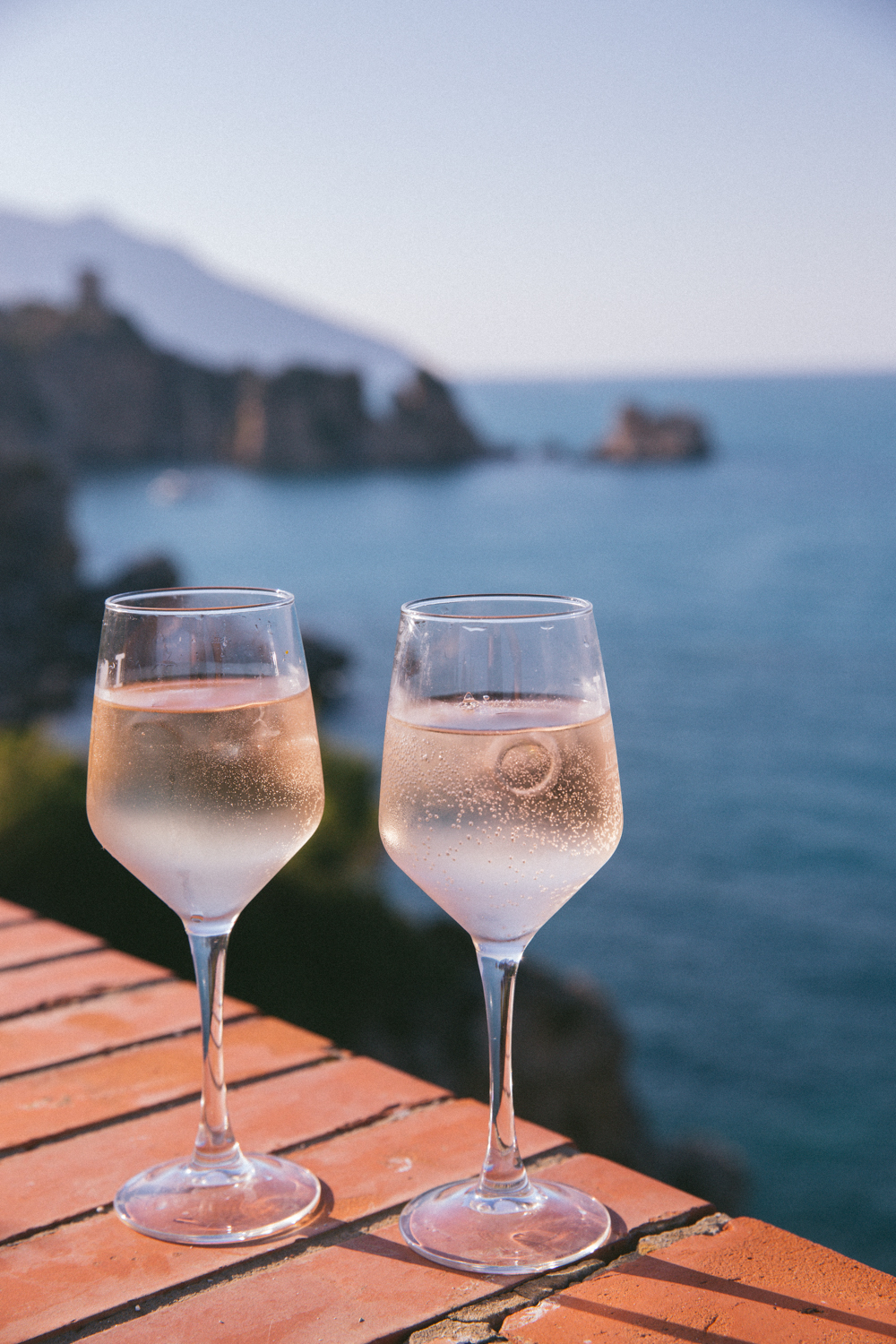 Remember, Time you enjoy wasting is not wasted time.