I have very exciting news for all West Londoners and travelling pancake lovers.
If you don't fit into either of these categories then you might want to skip this blog post, or as we say in London: "On yer bike."
There's a new-not-new brunch spot in Chelsea.
Feel free to dress up in your finest tropical gear, this place will make you feel as though you're on holiday – without the need to be frisked by TSA agents, unless that's your thing – in which case there are a number of red chino sporting Chelsea boys who'd be happy to oblige.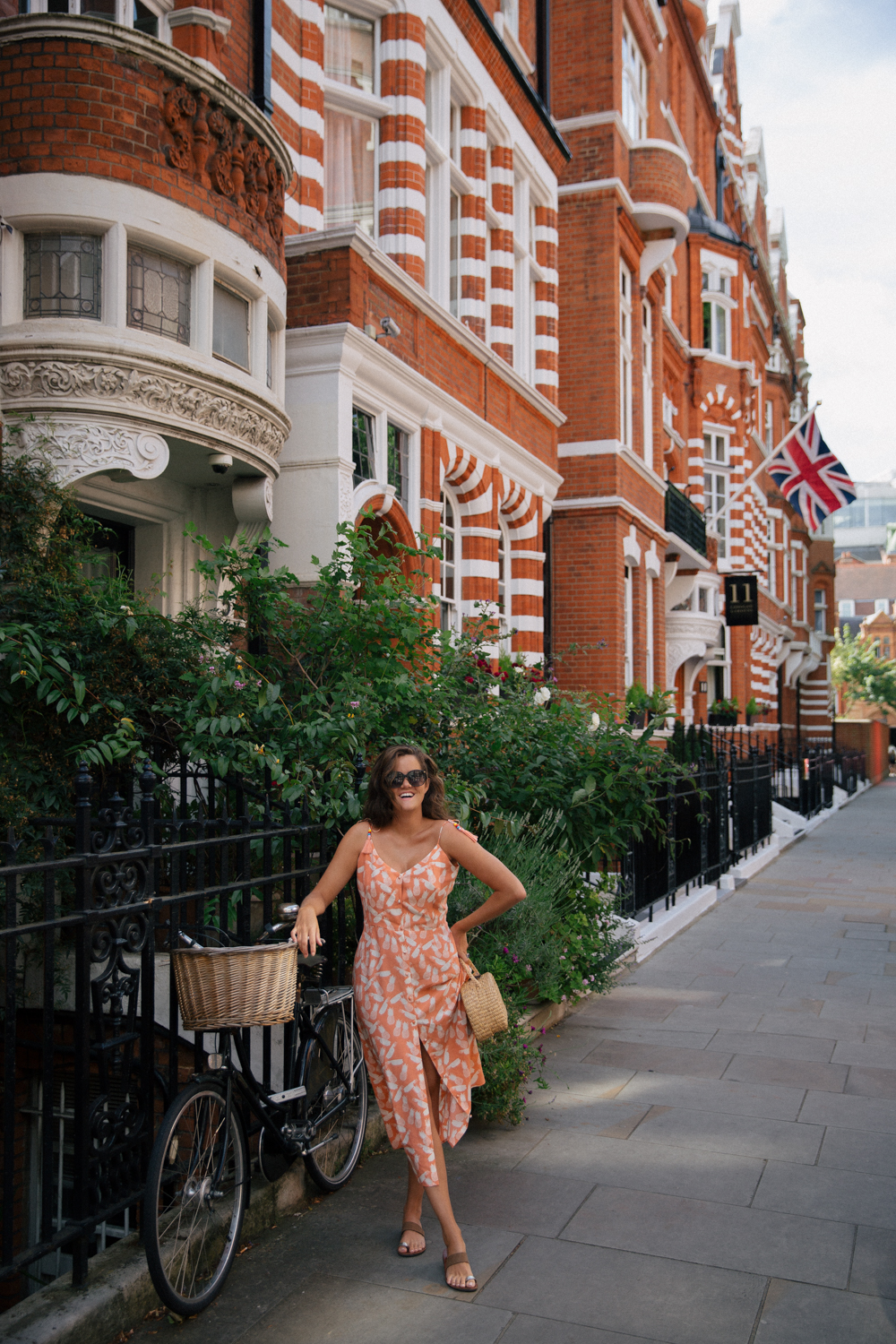 Pineapple print dress (so soft and light – order a size up for true summer comfort)
Basket // Similar Greek sandals
Ad - Shop this post