I know that, like me, you're always on the hunt for delicious things that are good for you but don't taste like it.
Things that are so satisfying that you don't feel like you're missing out.
We've all been there, on day two of The Diet and chomped through something bland and boring while gazing longingly at someone else's plate. Well pardon my french, but fuck that.
Food is supposed to be enjoyed, if it just so happens to be spectacularly good for you… well then all the better!
This particular salad is just such a dish.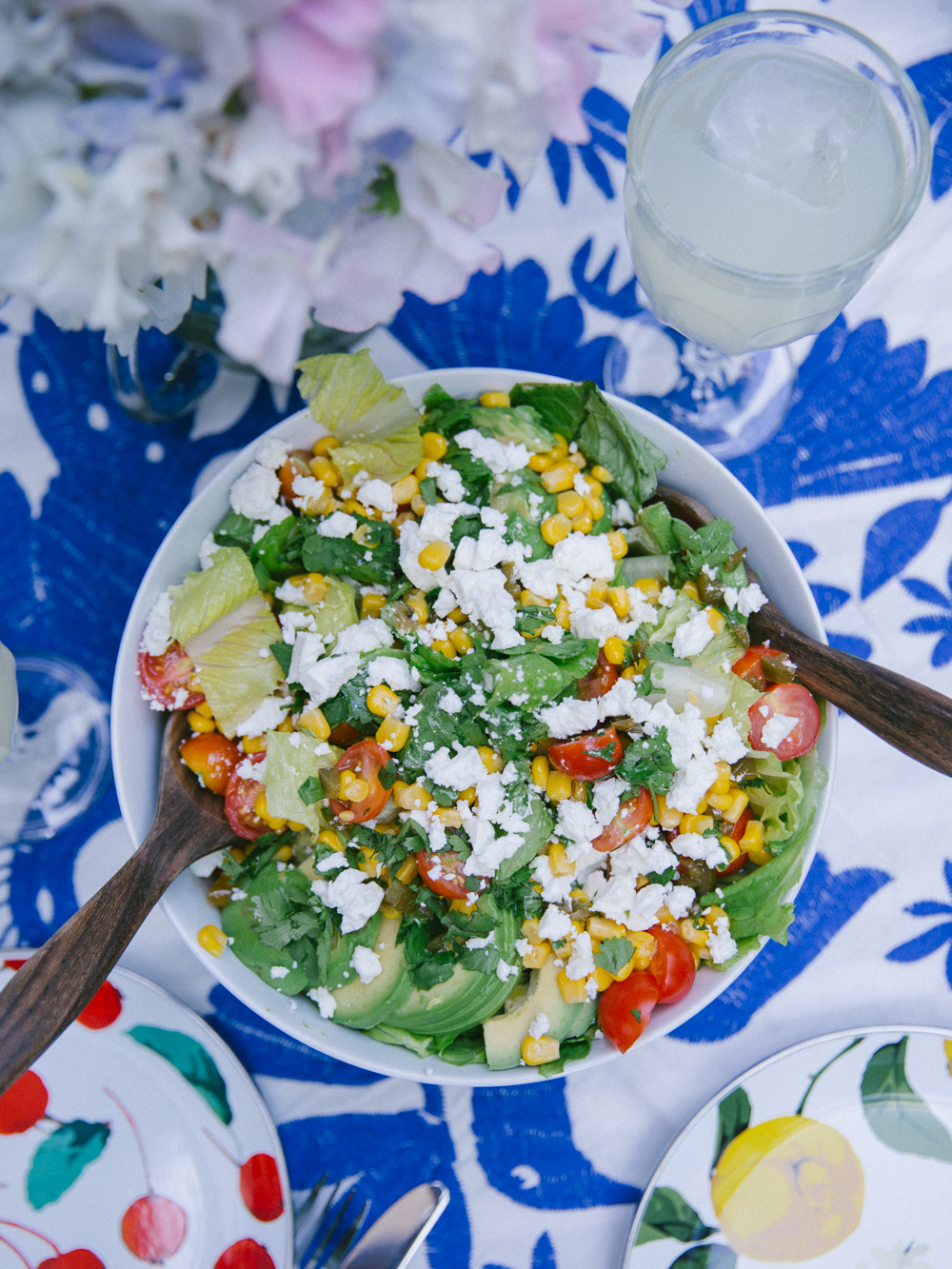 Another of my "salad for salad dodgers" recipes (did you try the BLT yet? How about the Pad Thai?)
This one is based on zingy, fresh Mexican flavours.
Great on a summer's day.
To serve two people you'll need:
1 head of lettuce
1 cup of sweetcorn
Handful of cherry tomatoes
2 avocados
Half cup of crumbled feta
Handful of fresh coriander (cilantro)
4 jalapeño slices (the type that come in a jar) – roughly chopped
3 limes
Olive oil
Honey
Flaked salt
Chop your lettuce, tomatoes, avocado and pop into a big bowl. Throw your corn in too.
Top with torn or roughly chopped coriander leaves.
In a jar mix together your chopped jalapeños, the juice of 3 limes, a teaspoon of honey, a big pinch of salt and a few glugs of olive oil(about two shot glasses if you'd rather measure).
Shake it up for a minute, then pour liberally over the salad.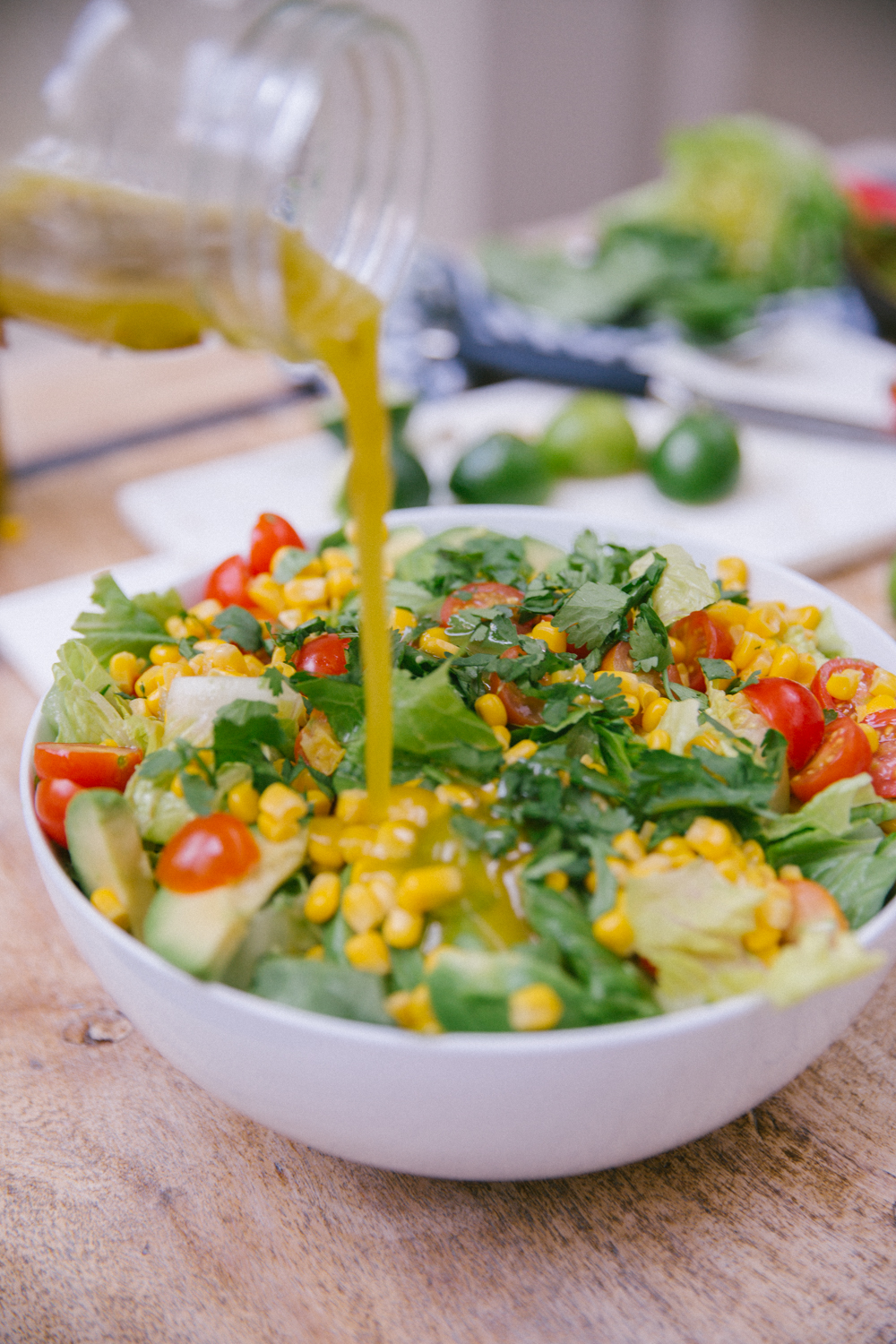 Top with crumbled feta for a really satisfying, salty, creamy texture.
And Bob's your uncle! All done.
Cherry plates // Lemon plates (on sale!)
Ad - Shop this post