I like to call this a gateway salad.
It's the shallow-end of the salad world. Where you can just gently lower yourself in and say "Hey, this isn't bad at all! In fact… I quite like it!"
If you happen to be a salad dodger who's trying to be virtuous this month, this is for you.
Just think of it as a BLT, without the bread and with a whole feast of other goodies thrown in for good luck.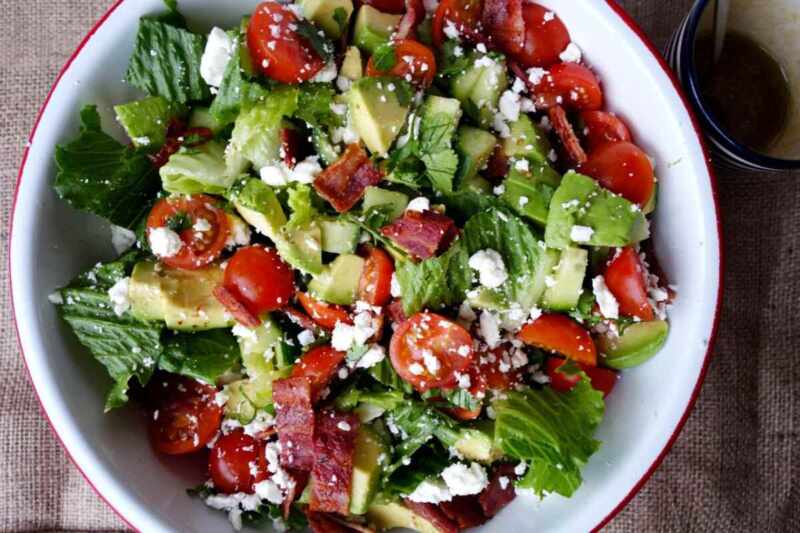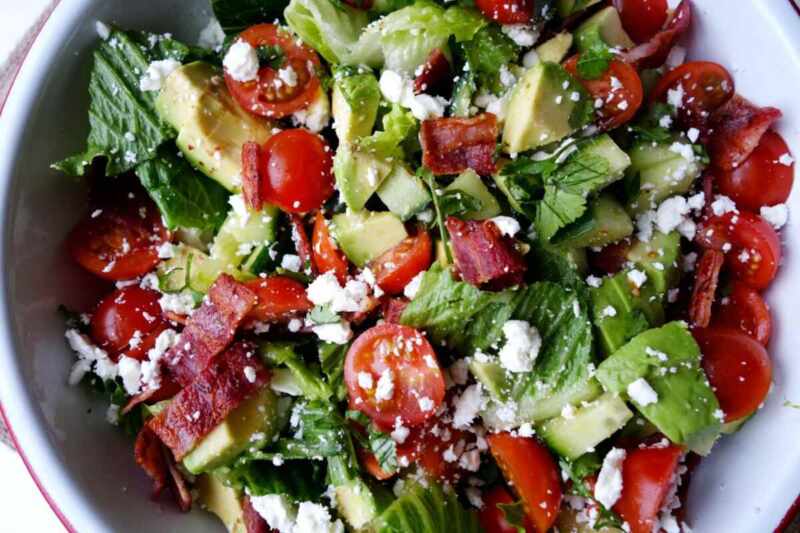 It's incredibly easy to make. To serve two as a main just grab:
Lettuce (I used two romaine hearts)
1 large avocado
2 handfuls of cherry tomatoes
Half a cucumber
Handful of coriander (cilantro)
4 rashers of bacon
Half a handful of feta cheese
Cook your bacon until it's nice & crispy. While it's sizzling away, chop everything else up into bite-sized squares. Throw it all in a bowl, followed by your bacon (chopped) when it's done. Crumble your feta over the top.
Pour about 2 shot glasses of good olive oil into a cup. Add a shot of balsamic vinegar, a tsp of mustard, the juice of a small lemon and a good sprinkle of salt.
Drizzle over your salad.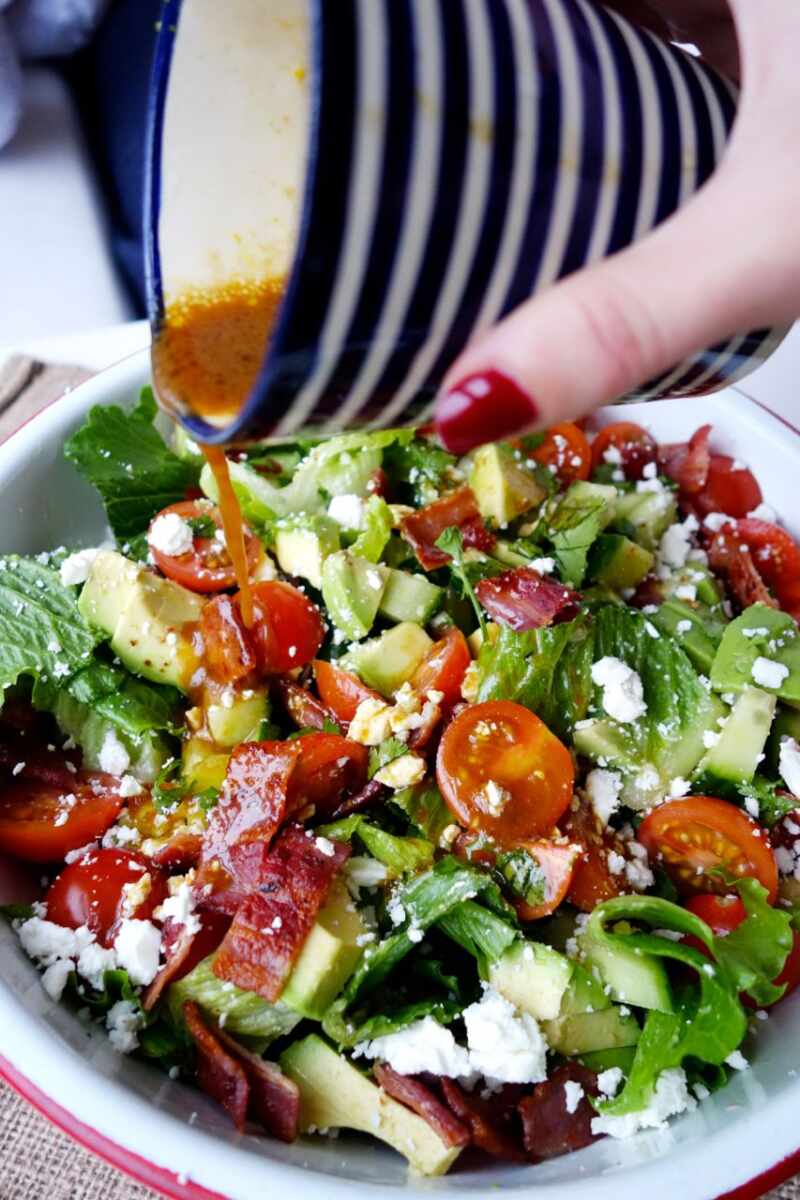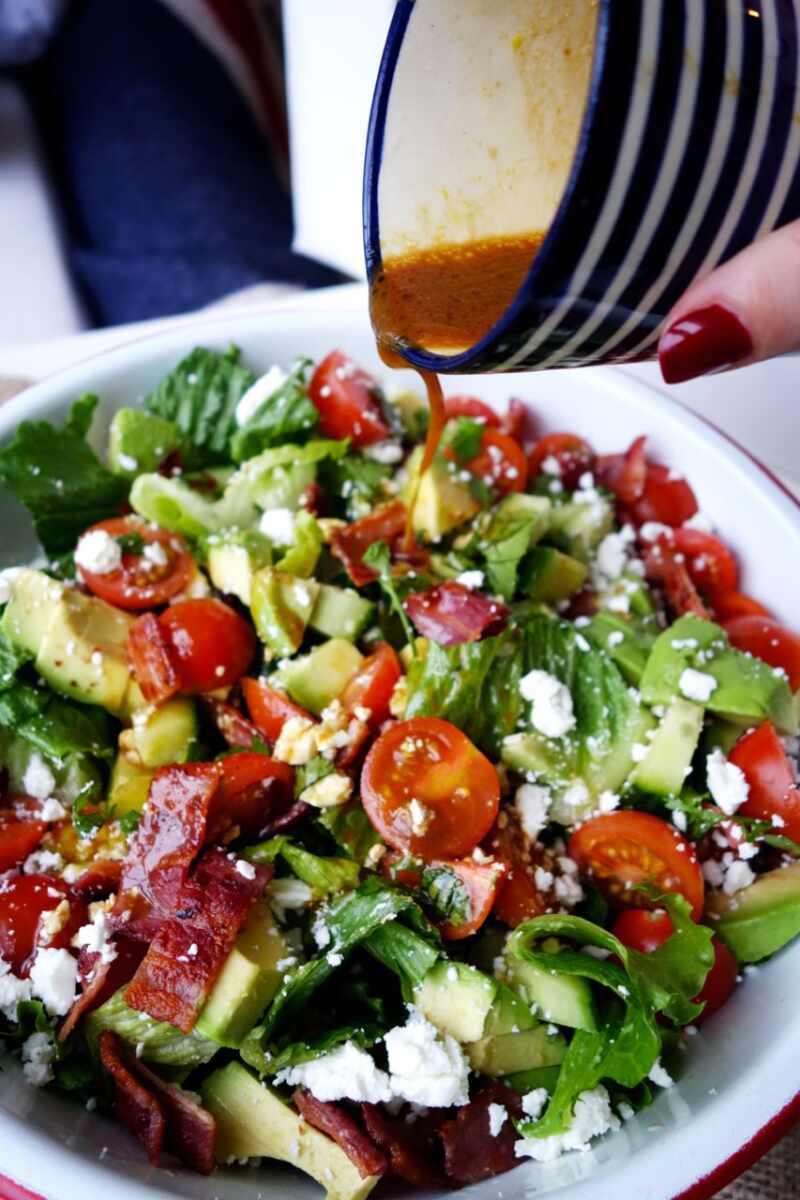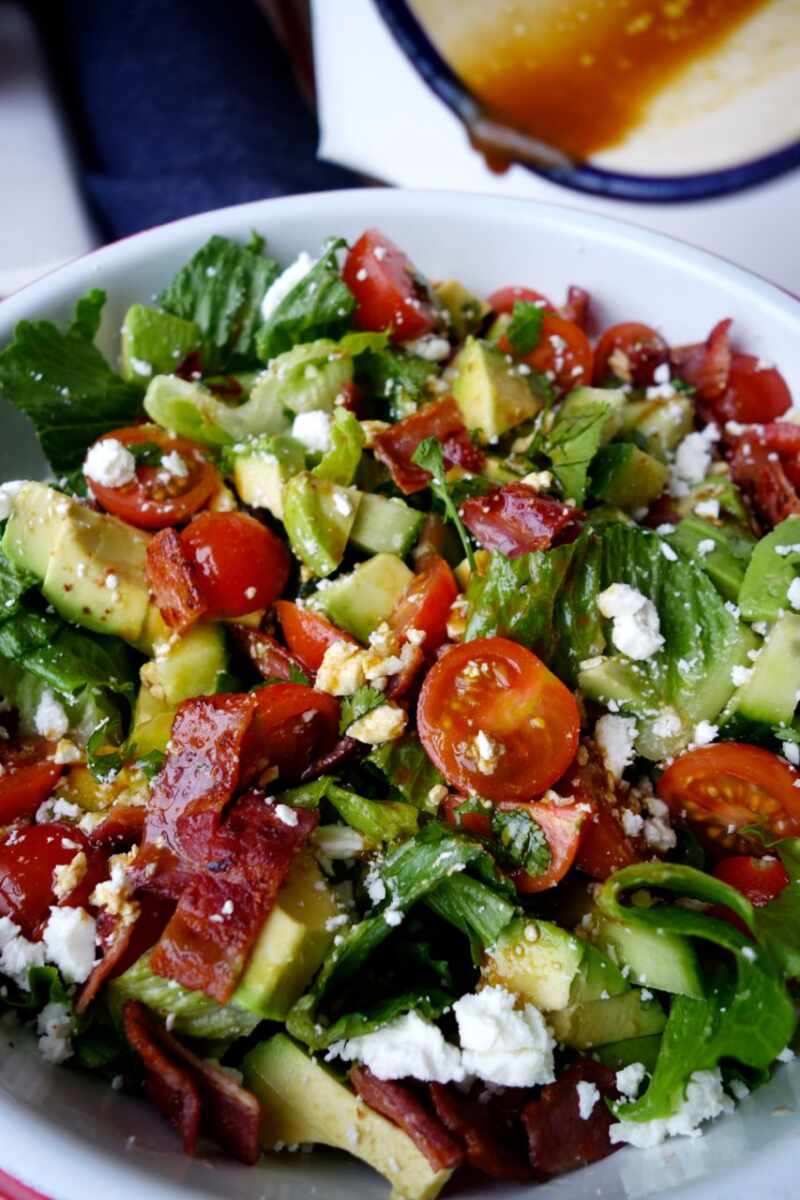 Shake it all about & tuck in!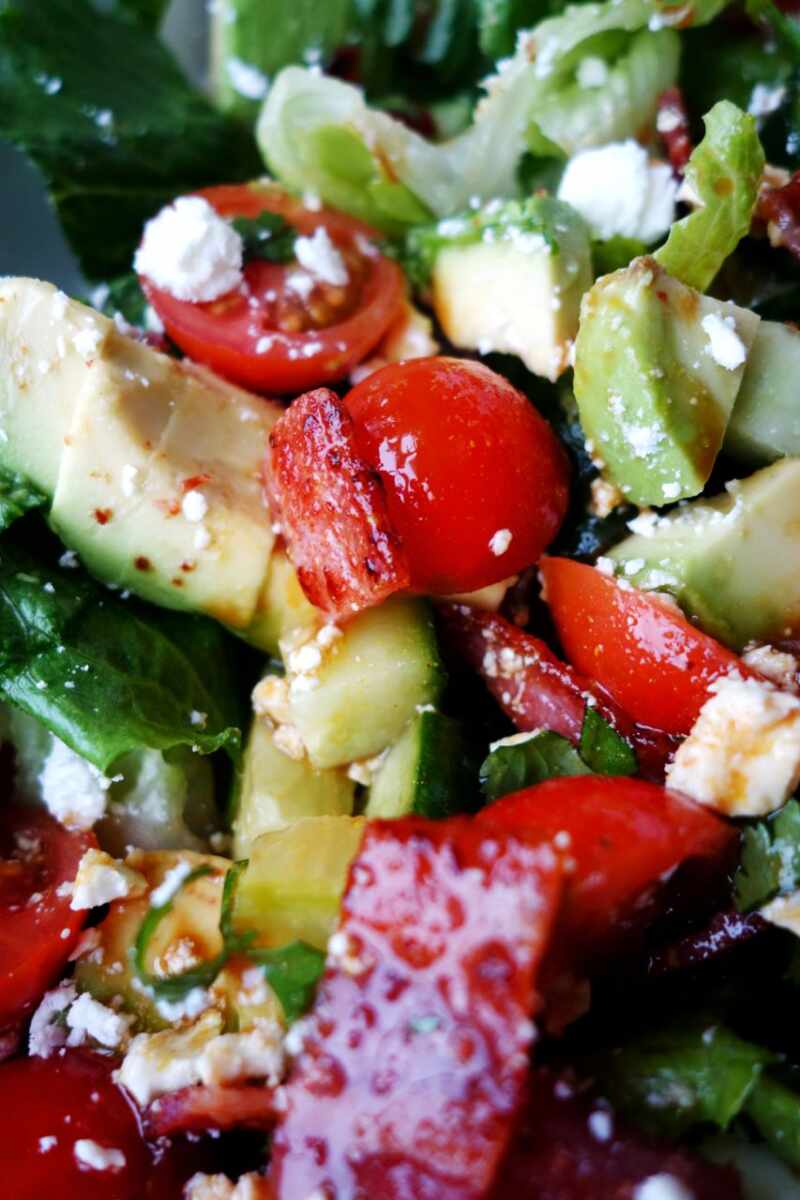 Ridiculously simple and totally delicious.
Absolutely part of the 80% if you're on The Anti-Diet! Which you should be. No fad diets this year please, you deserve so much better.