Thanks to too many soppy movies, old family stories and Pinterest, wedding dress shopping has become something of a right of passage in many women's lives.
The idea of your nearest and dearest sinking into plush sofas, glass of champagne in hand, wiping away a small tear as you emerge in "The One" is something I've had since I was little and remember doing just that with my big sister. Perhaps the first time I ever cried with something other than sadness* was seeing my heroine emerge in a pale pink cloud of tule, twirling in front of huge age speckled mirrors, gold mane of curls tumbling over her shoulders while mum looked on enraptured.
*Tears of joy are now a regular feature in my life, I wept buckets when meeting each of my nieces and nephew for the first time, and now even a good greeting card will get me going! 
I thought it only fair that while mum was in town we go and try on a dress or two, so we went to Browns Bride.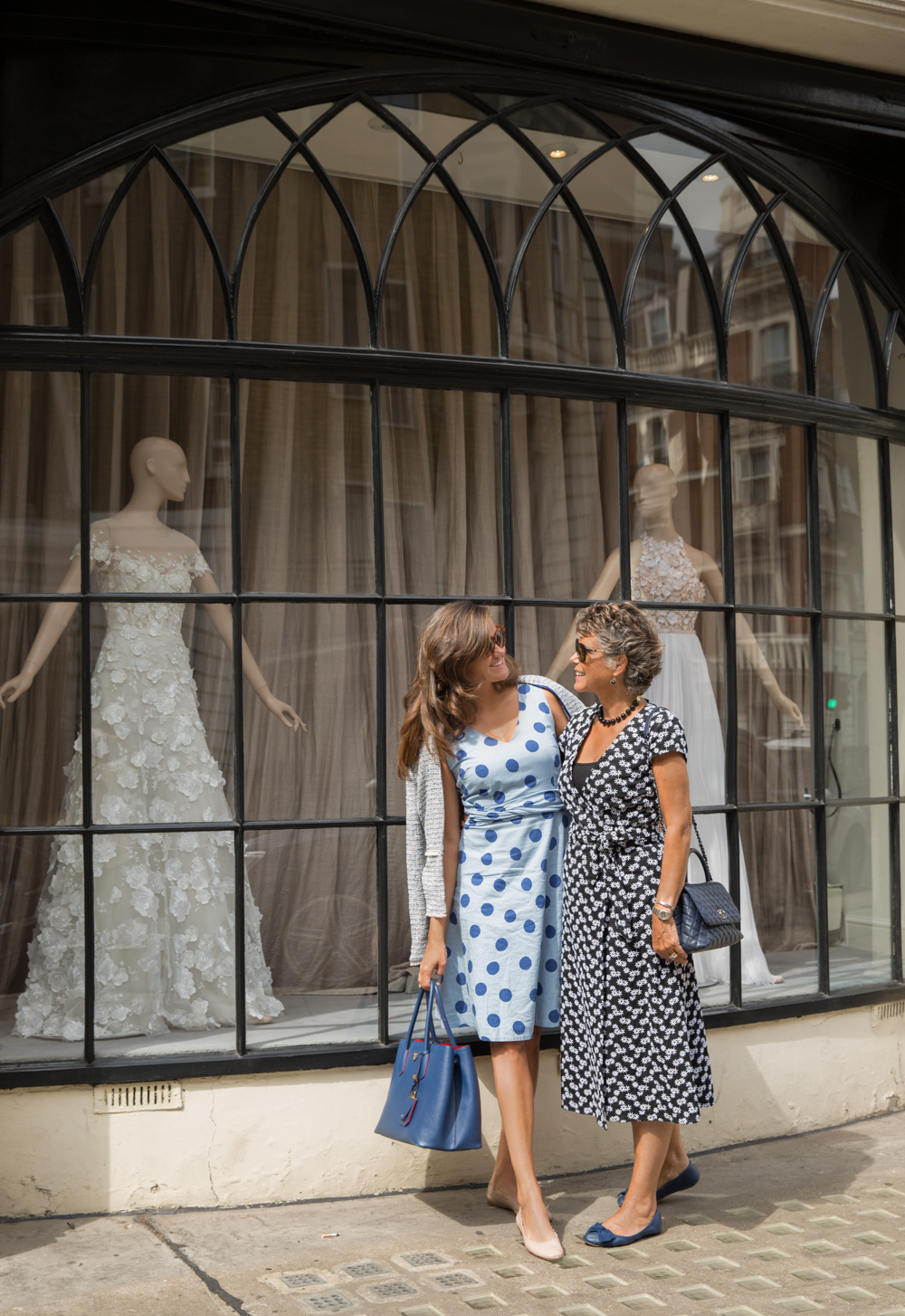 Ad - Shop this post