You're going to love this.
It's the glorious love child of avocado toast and those little egg salad sandwiches you get at afternoon tea.
Swap the classic mayonnaise for lemony, creamy avocado and you'll never look back.
Pile onto sourdough for a Scandi-style open sandwich at home, or spoon between two slices, wrap and take to work, picnics and beyond.
Avocado is impossibly good for you. It'll keep your heart healthy, keep your skin plump, give you stronger nails, glossier hair and the fat content will satisfy even the greasiest of cravings.
Eggs are high in protein and full of vitamins.
The combo of these guys will keep you fuelled up and have that engine purring all afternoon.
If you're low carbing feel free to pile it on top of Low Carb Bread, or just dig in with a fork!
To serve two you'll need:
4 free range eggs
2 small avocados, or 1 really big one!
1 lemon
Salt + pepper
Place your eggs into a saucepan and cover with cold water. Put onto a high heat and as soon as it comes to a boil, pop the timer on for 10mins.
While you're waiting, mash or blend your avocado with the juice of 1 lemon, a pinch of salt and a little pepper.
I have a new mini blender (US version here) I'm using for everything! But you can use a fork if you prefer it a little chunkier.
Once your 10mins are up, carefully drain the eggs and fill the pan with cold water.
Let the eggs chill for a couple of minutes before peeling. Alternatively just leave them in the fridge until you're ready for them.
To peel, tap the sides of the eggs and roll gently. The shell should come away very easily.
I always think of this scene when I peel eggs…
Next slice, then cube your eggs.
Toss into a bowl.
Mix with your avocado cream.
I find this part quite satisfying, I must admit.
Then serve as you please!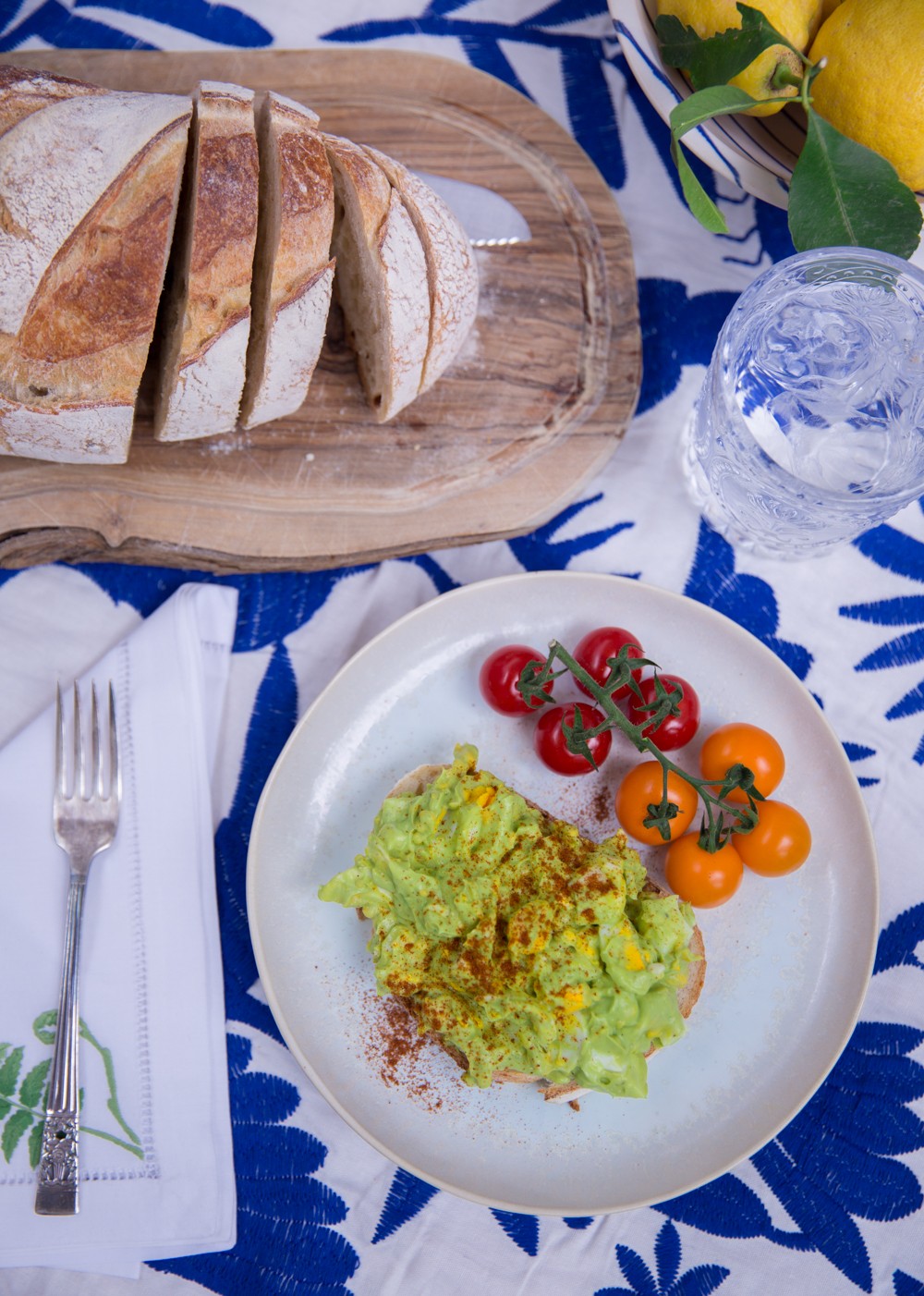 At the table, al-desko, al-fresco, or on the floor a la Julia.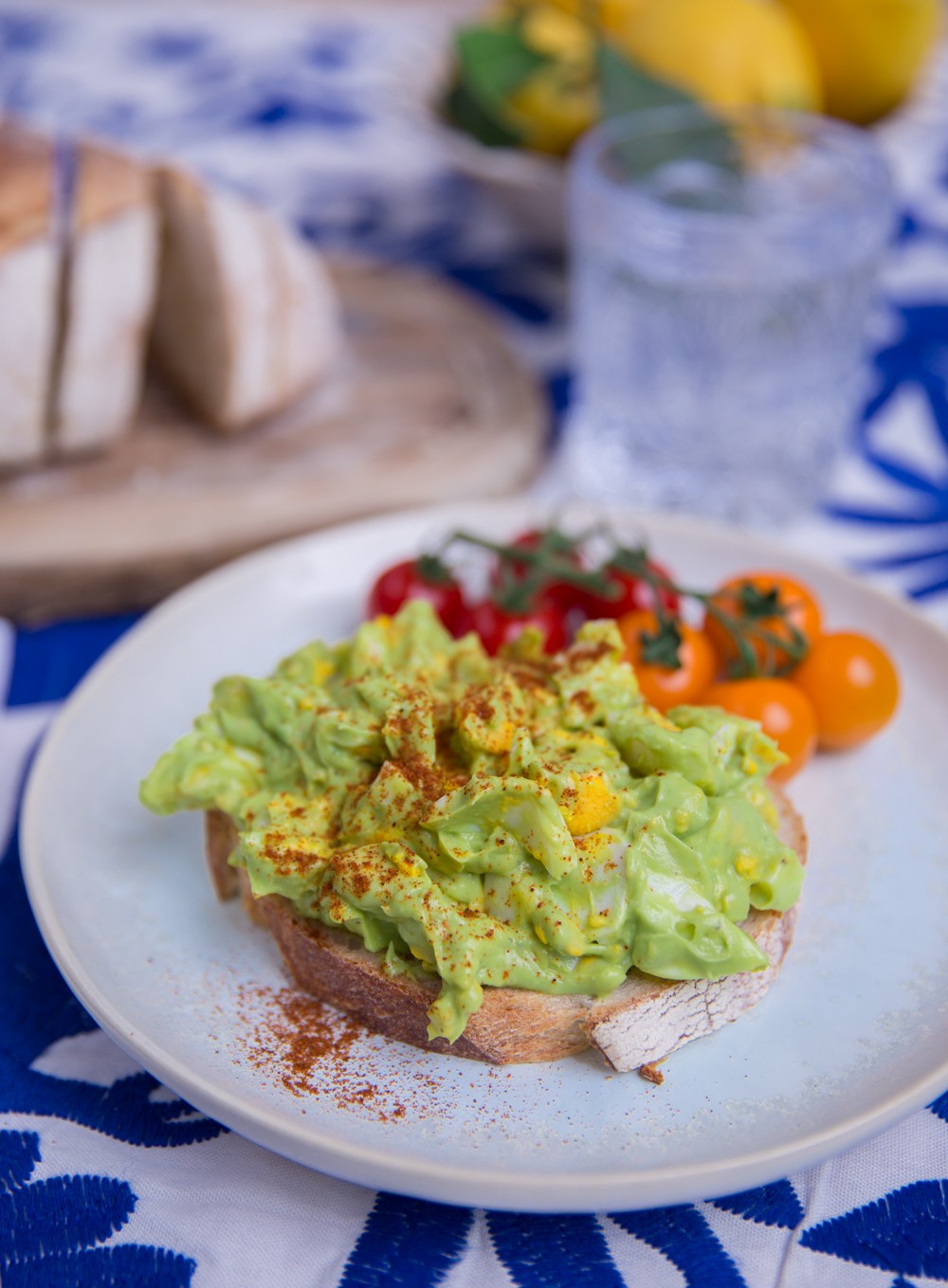 I'm partial to a little paprika sprinkled over mine, but you could use chilli or herbs, or nothing at all.
Have it eggsactly the way you like it!