Amsterdam's Red Light District is so much more than its name might suggest.
Sure, there are lingerie clad vixens peering out of full length windows, beckoning passing gents in with a wiggle and a wink. There are sex shops, sex shows and rooms to rent by the hour. Come evening the streets will be crawling (literally) with drunken stag parties singing, hollering and staggering. Hen parties draped in sequins, feathers and tight t-shirts with their nicknames on the back will be just as drunk, just as loud and wobbly.
But in the clear, crisp light of morning it is a different world.
It's where you'll find some of the most staggering architecture in Amsterdam, lots of history, great views and even better cafés to enjoy them from.
If you can drag yourself out of your warm hotel bed one morning, I thoroughly recommend a pre-breakfast wander.
It's a great time to get those happy-tourist-snaps without the crowds, too!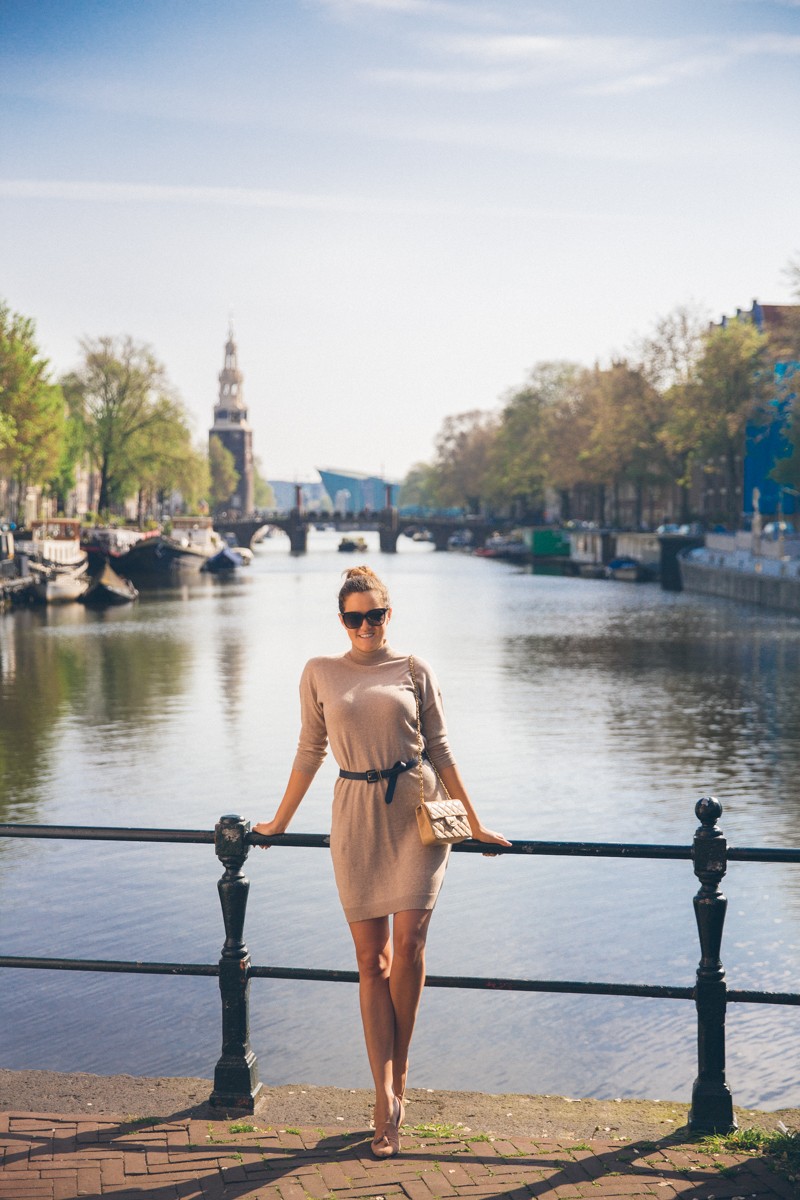 Cashmere dress (sold out – similar options below)
Ad - Shop this post