Downtown Charleston is a pretty, pastel painted chocolate box of wonders.
Every corner you turn reveals new treasures.
New beautiful houses to gaze upon, flowering window boxes pouring into the street, cobbled alleyways and music floating from windows as you pass by.
It's quite the place to explore on a sunny day, though you'll want to keep an eye out for shady spots to rest in!
Downtown Charleston seems to transport you into a different time.
We rarely saw people, and those we did were lovely, no traffic, no modern nuisances.
Just the spot for a good old fashioned stroll among the pink palaces.
Shaded alleys offer some relief from the heat, a breeze stirring the leaves with birds singing over head.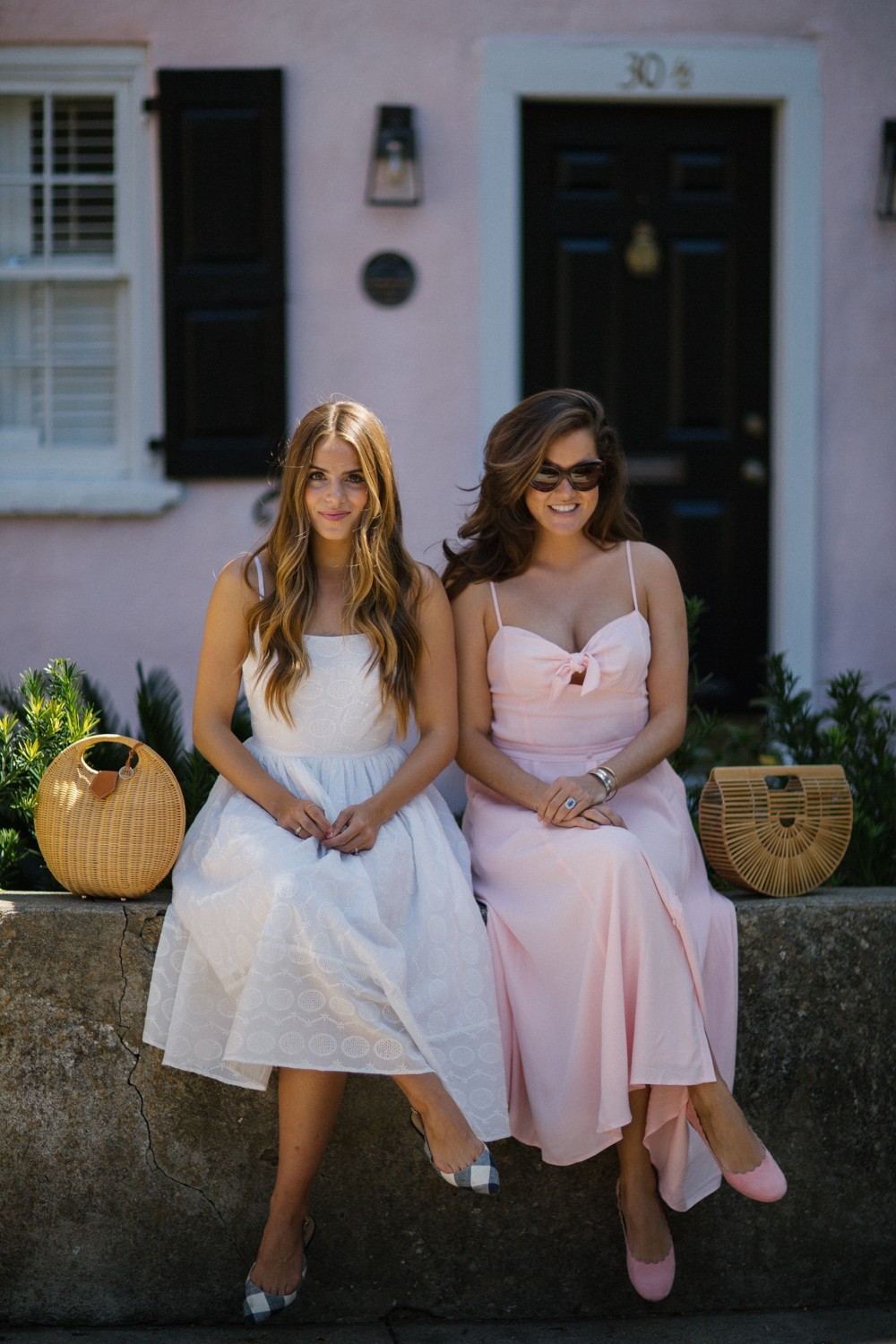 White summer dress (uk shipping here) // basket bag
Ad - Shop this post