Salzburg is a dream to get to.
A quick hop over from London on an early flight and you can spend the entire day frolicking in Austria, singing your favourites from The Sound of Music!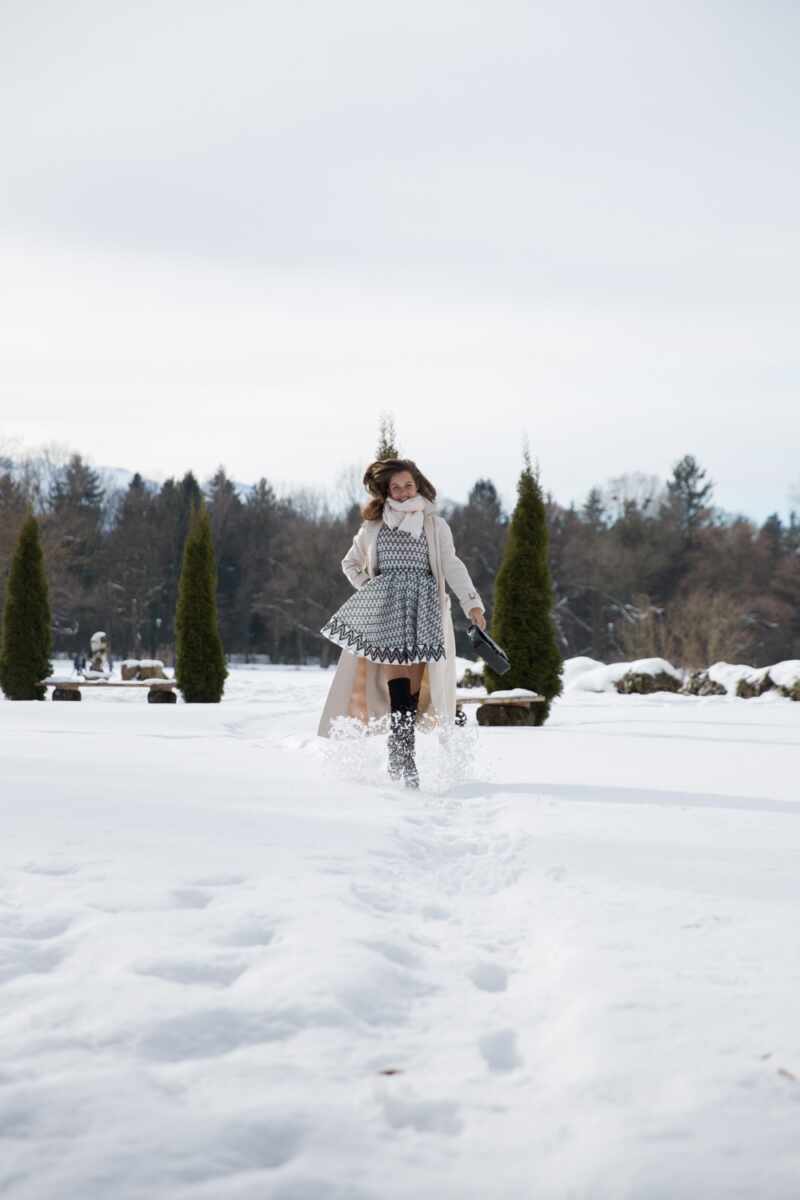 We arrived to a fresh batch of snow, misty sunshine and the slightest chill in the air.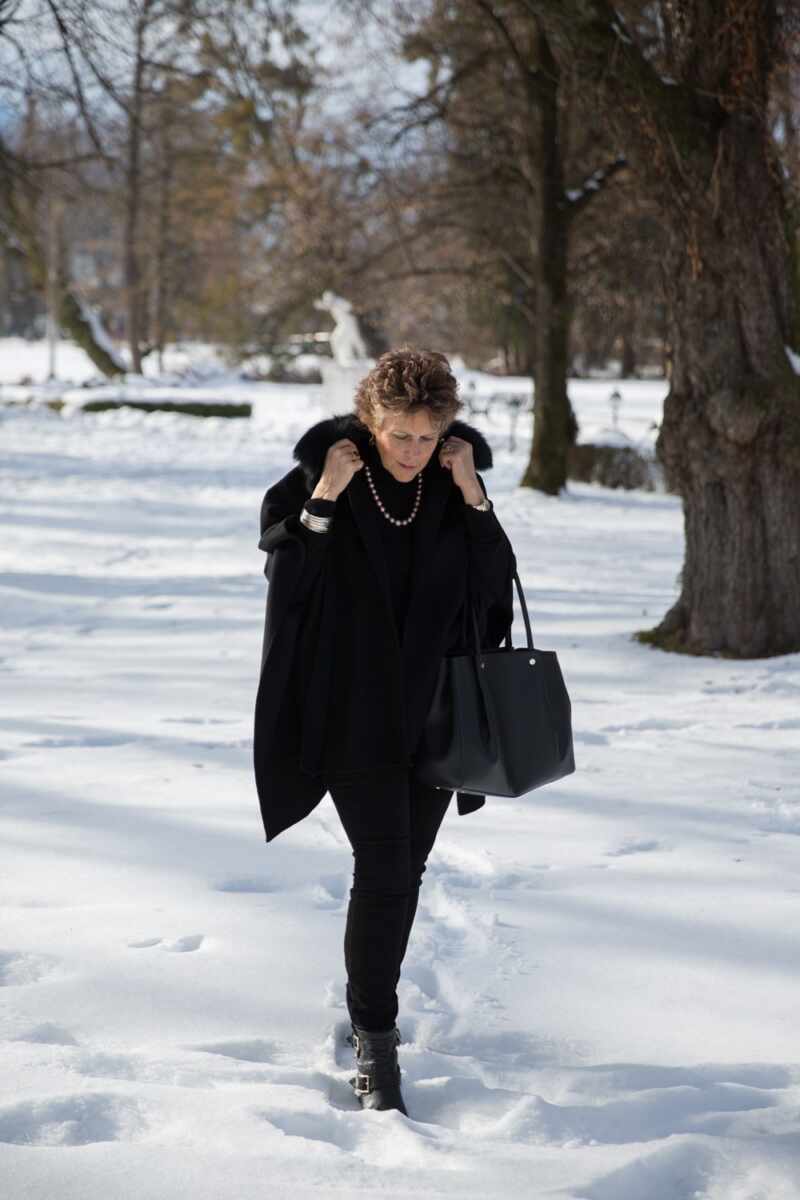 Mum's cape (similar) // Black poloneck
Bangles // Earrings // Pearls (custom Silver May)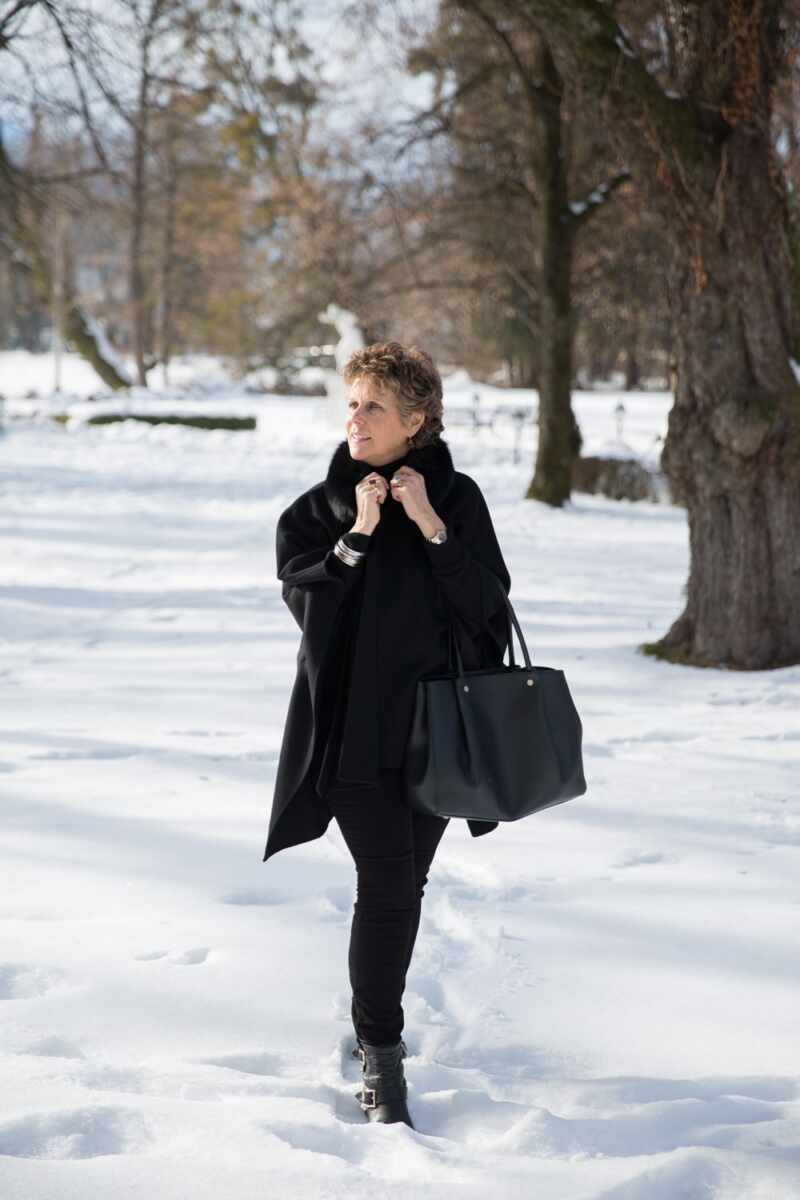 We pulled up at Schloss Leopoldskron shortly after breakfast, and set about exploring the grounds while our suite was prepared.
We strolled, skipped and danced through the gardens that played host to Maria and The Von Trapps in everyone's favourite classic musical.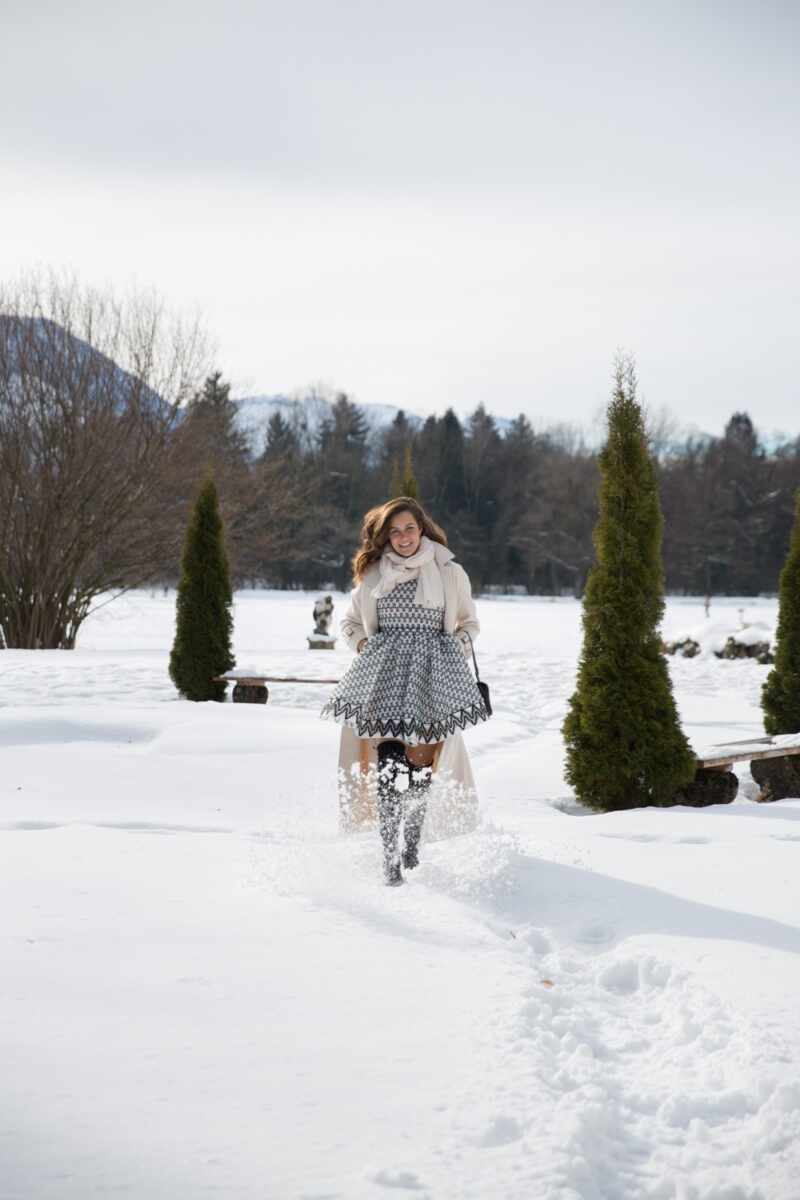 Long sleeved dress // Cream coat (similar)
Over the knee boots // Cream scarf
Ad - Shop this post