What to do in Salzburg when it rains?
Grab an umbrella and march yourself up The Mönchsberg-Mountain to the Museum der Moderne.
(Or take the lift, if you prefer.)
Here you'll be treated to the most fantastic view of the old town.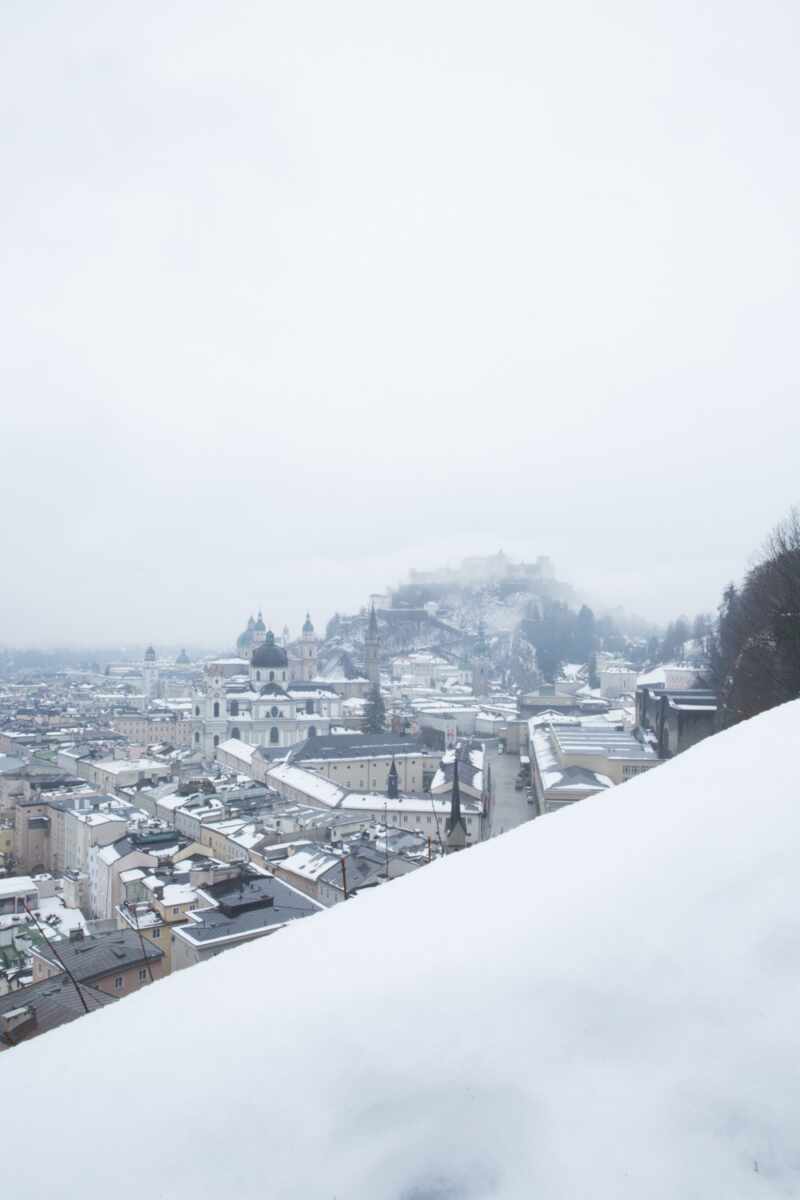 And an even more fantastic lunch.
M32 is the most wonderful restaurant, hidden on one of the floors of the modern art museum.
Grab a table by the window (you can book ahead if you like) or a spot on the terrace come summer.
With an ever changing menu of seasonal favourites, local specialities and good ol' classics, you could go every day and still never get bored.
And of course sides really don't come any better than this view…
Keen to avoid the never ending deluge of icy rain, we explored every inch of the museum.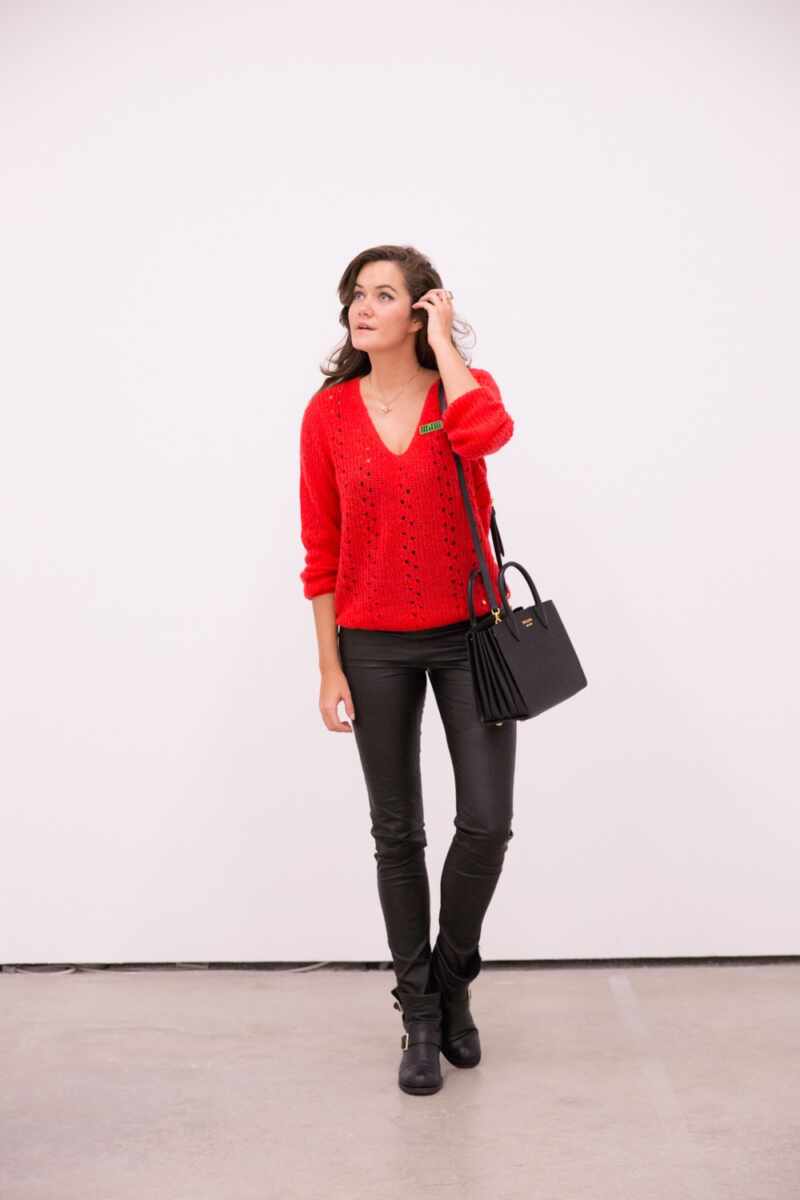 Red jumper // Comfiest leather pants
Ad - Shop this post