I don't think I've ever had a recipe as hotly requested as this one!
I posted a quick Story on my Instagram page of them sizzling away in the pan one night and subsequently received an avalanche of "recipe?!?" requests.
Lord knows why I've never considered posting about them before… fajitas are such a staple in my house that I've just never even thought about it!
Anyway, here it is… finally!
Black Bean Chicken Fajitas.
So so easy, once you've made them once you'll never need me again.
It just requires a little bit of juggling to get everything ready at once. If you don't feel up to it then I recommend putting the sides together first.
To serve 4 (or two with epic leftovers for lunch the next day – best idea) you'll need:
Fajita filling
3 chicken breasts – sliced or cubed (UK- free range, US- pasture raised)
1 chopped onion
2 sliced peppers
1 tin chopped tomatoes
1 tin black beans in water
Chilli flakes
Smoked paprika
Olive oil
Hot sauce
Salt
Sides
Grated strong cheddar ("sharp" in America)
Sour cream
Hot sauce
Wraps (we use these low carb ones)
Guacamole
1 ripe avocado
Squeeze of lemon
Salt
Pomegranate seeds (optional but really good)
Heat a big pan over a medium/high heat. Add a good glug of olive oil and chilli flakes to flavour it as it warms up.
Add your onion, 1tsp smoked paprika and fry until soft.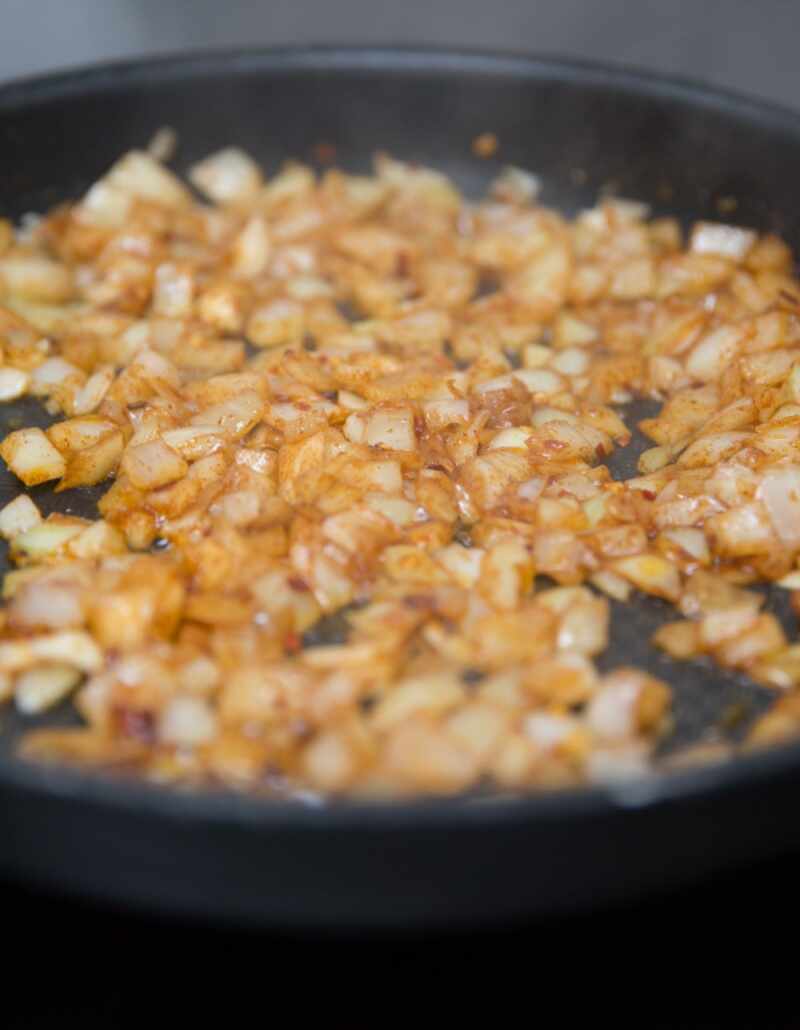 Add your chicken and fry until brown on both sides and opaque along the sides.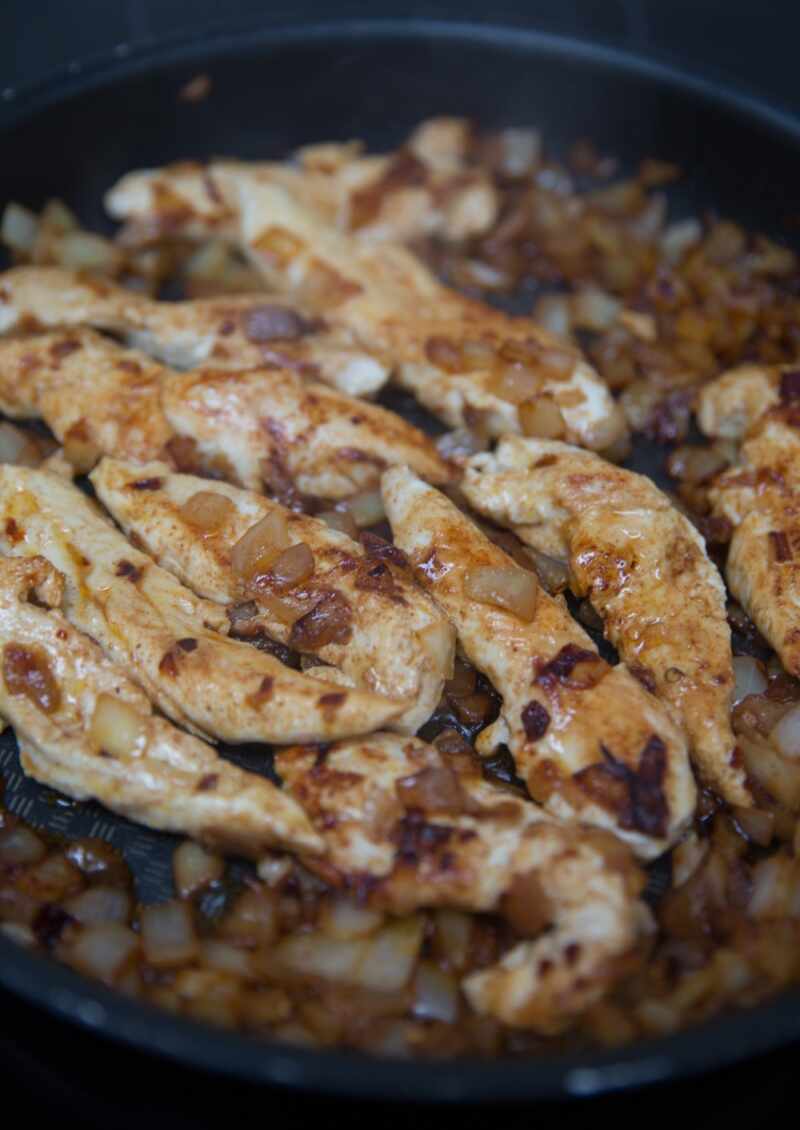 Add your peppers,tinned toms and beans.
Add a good pinch of salt, a few splashes of your favourite hot sauce (to taste) and let it all bubble away.
Stir occasionally and make sure it doesn't stick to the bottom.
After about 5-10 mins (keep an eye on it) the sauce will darken and thicken, turning into a sort of sticky smokey goop.
And it's ready!
Turn the heat off an let it sit for a moment.
Heat a dry frying pan on a very hot hob. Dry fry your wraps one by one, very briefly so that they warm up and soften. Keep them warm in a fabric napkin and pop everything onto the table.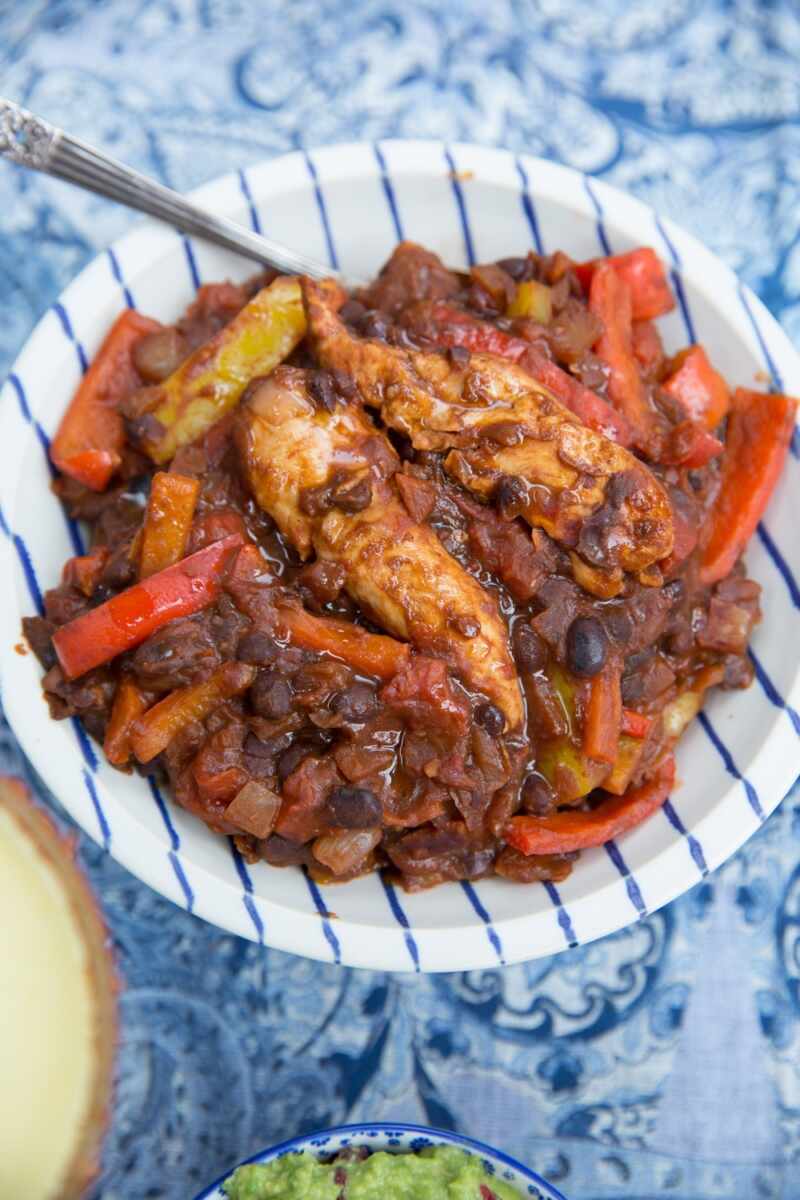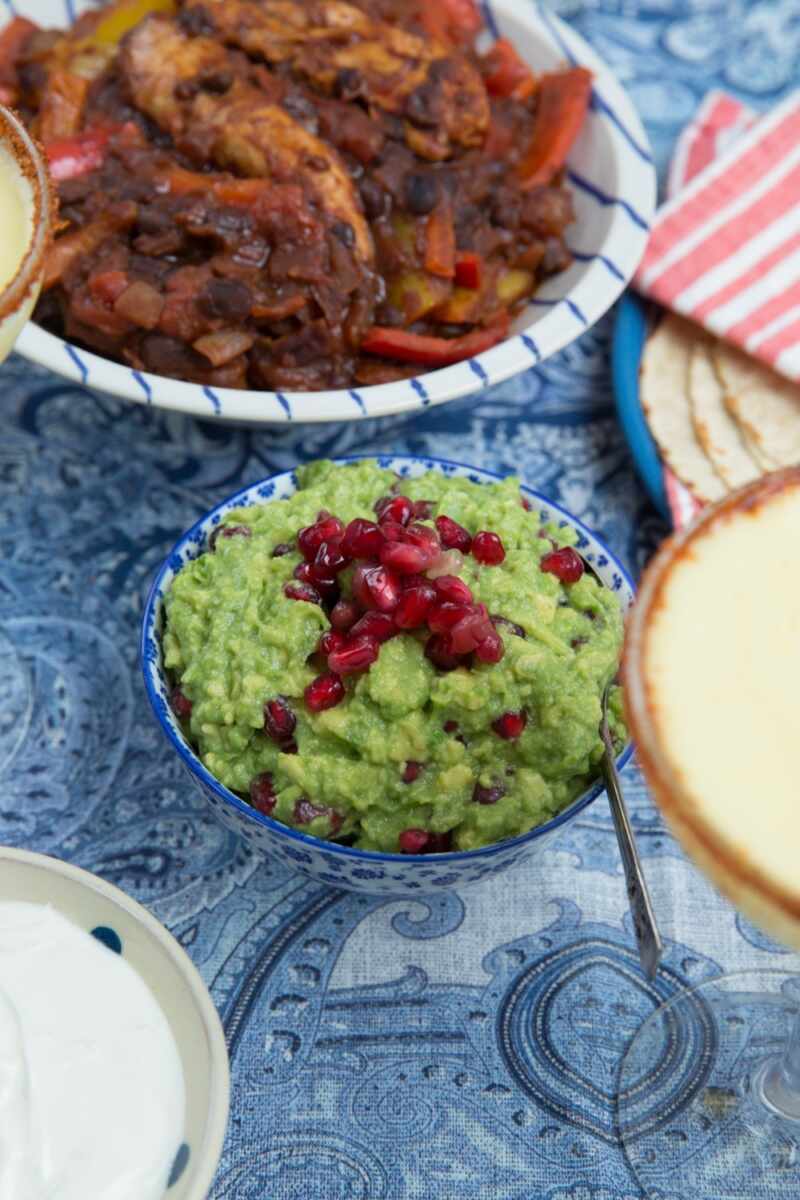 Pineapple margaritas (recipe here) thoroughly recommended!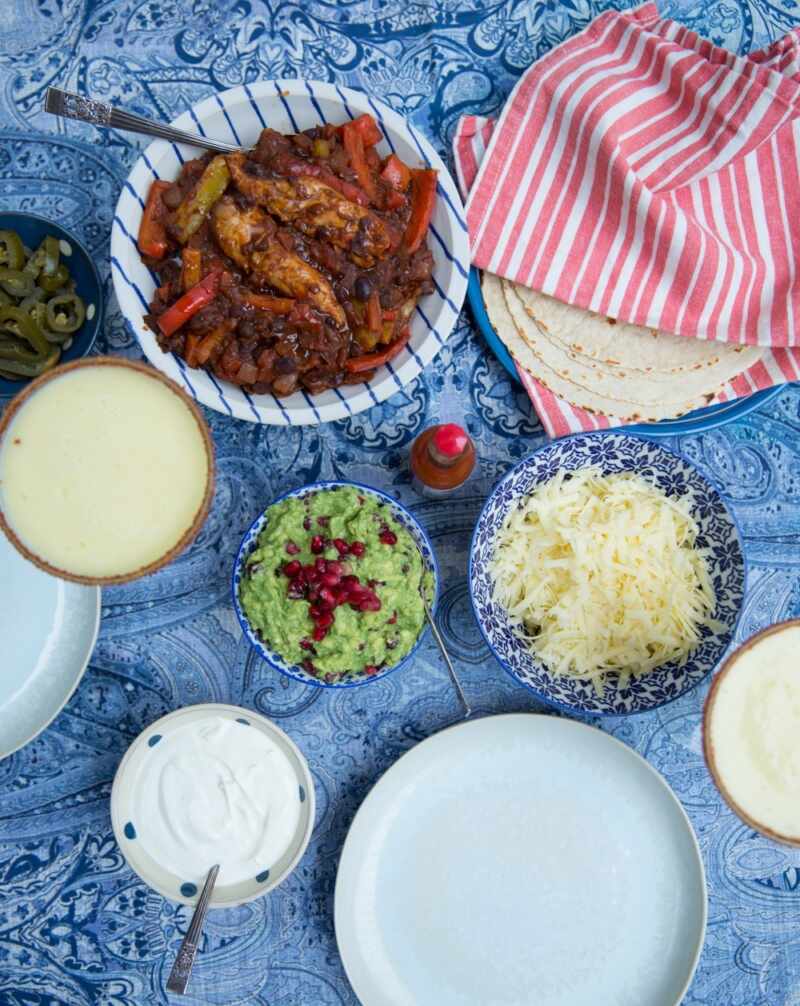 Once everything's laid out nicely, tuck in!
Build your wraps, swaddle them and devour.
Proper sharing food, perfect for a casual dinner with friends, a treat for two or just for you!
You'll never look at another box set again, unless we're talking tv! If you haven't watched "Westworld" yet, get to it.