Apple picking was high on our list of priorities during our time in New England.
On the day we set off on our roadtrip we all said that a sunny autumn day, strolling through crisp orchards, nibbling apples plucked from the trees (along with a few apple cider donuts, naturally) would pretty much constitute peak "Fall" and would have to be done!
Well, we didn't quite get our sunny day. Instead we climbed up into the mists and got stuck in anyway.
Carly drove up to meet us and together with our chaps, we marched off into the dewey orchard.
Which, as it happens, was filled to the brim with all sorts of imaginatively named varieties.
My personal favourite being…
The name's Pie. Apple Pie.
A thick blanket of fog hung over the treetops, muffling any sound, hiding the sun and any passing birds.
Completely alone on the farm (odd that wet misty mornings aren't more popular, I know) we felt as though we were in our own little world.
Complete with fairytale apples.
Of which we picked as many as we could carry!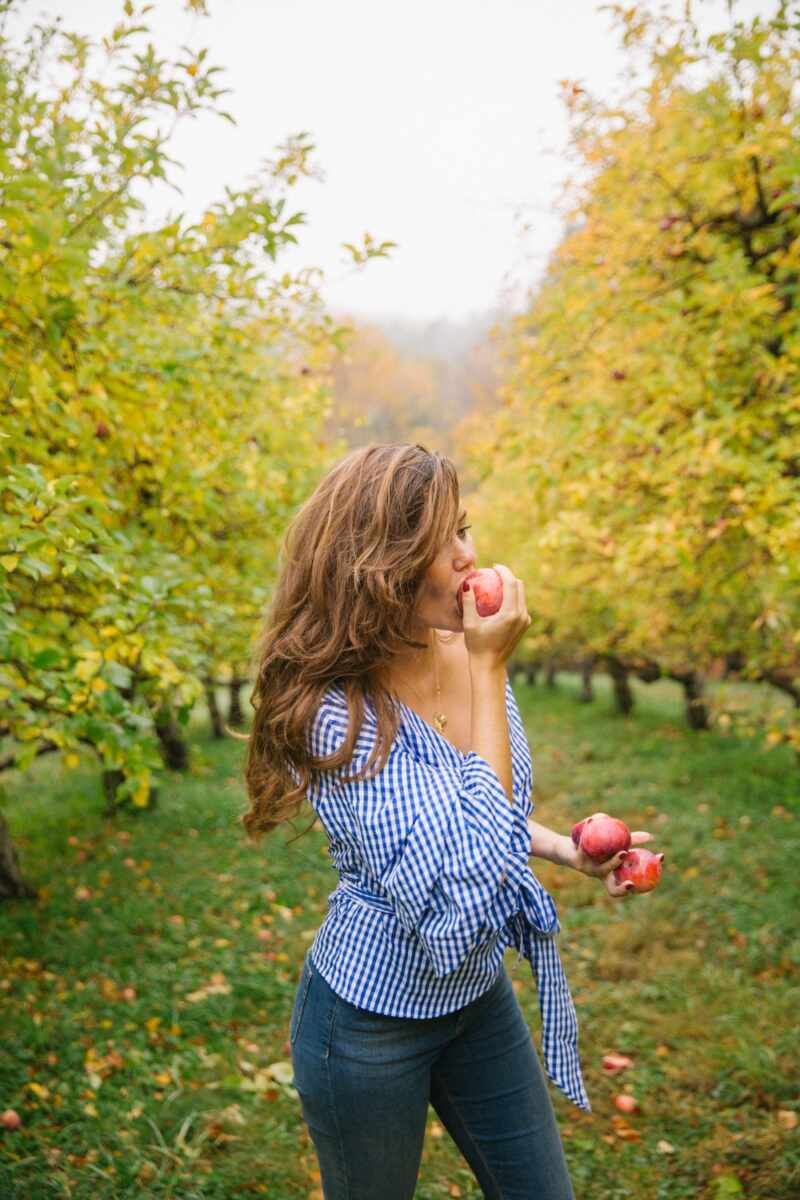 And I was only responsible for eating half a bucket's worth, honest.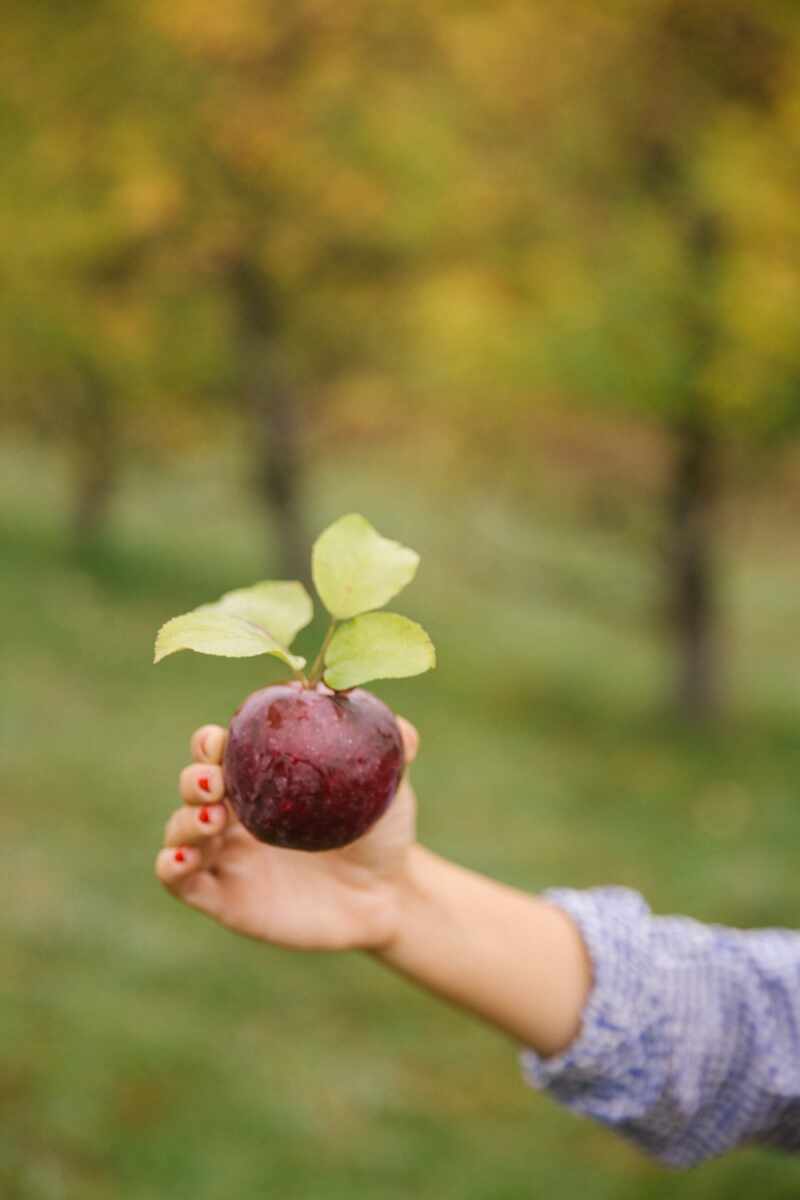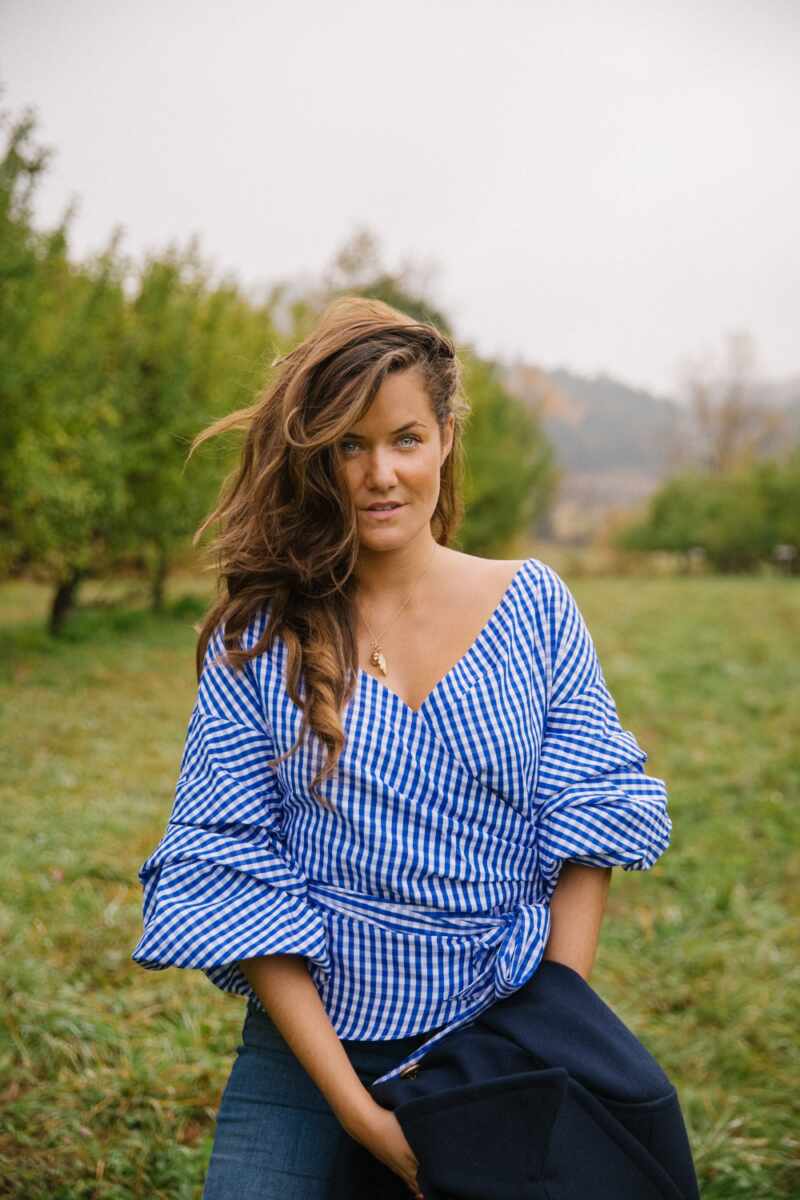 Accessories don't come much more autumnal than Silver May's acorn necklace.
Although you're going to love these!
Button up skirt // Hunter boots (US)
Ad - Shop this post