You may already know that I'm part labrador, on my father's side.
It's one of the reasons I'm constantly thinking about food and will leap into every body of water I come to.
I'll swim in rivers cold (like that frozen one I jumped into in Sweden) or warm, the sea no matter the season and any lake I can get close enough to leap into. Swimming, particularly "Wild Swimming" really is one of my greatest pleasures.
I even have two Wild Swimming books on my shelves.
One of them suggested the Gorge du Verdon for a good dip. So off we went.
We rent a boat on the edge of Lac de Sainte-Croix and made our way into the gorge.
A 700 meter deep, limestone canyon with brilliant turquoise waters.
It's known as France's answer to The Grand Canyon, and is one of the biggest attractions in the south.
We joined every man and his dog paddling upstream.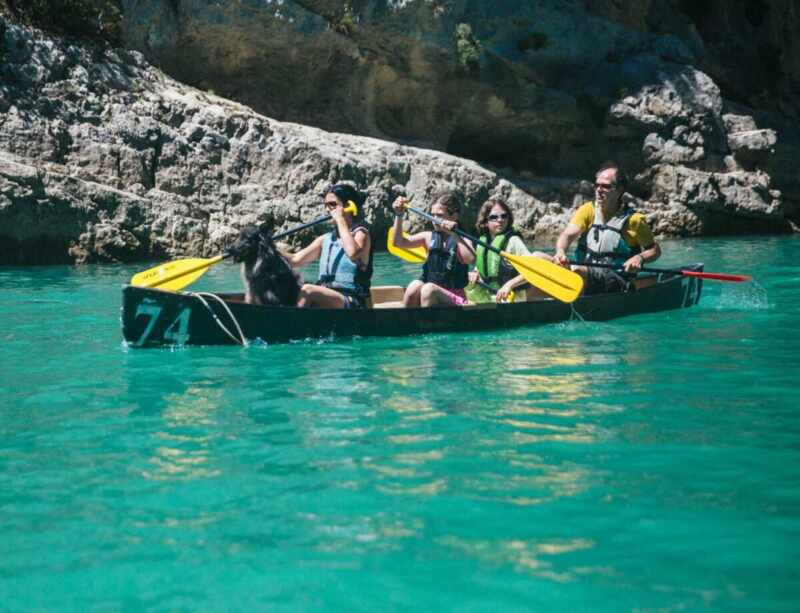 Finally found our own quiet little cove and leapt in.
The water's warm, safe and clean.
The only boats available are electric, peddle or paddle powered, so no nasty diesel fumes.
The steep walls of the gorge offer many an opportunity to clamber up and leap from as high as you dare.
Which naturally I did with all the grace you'd expect.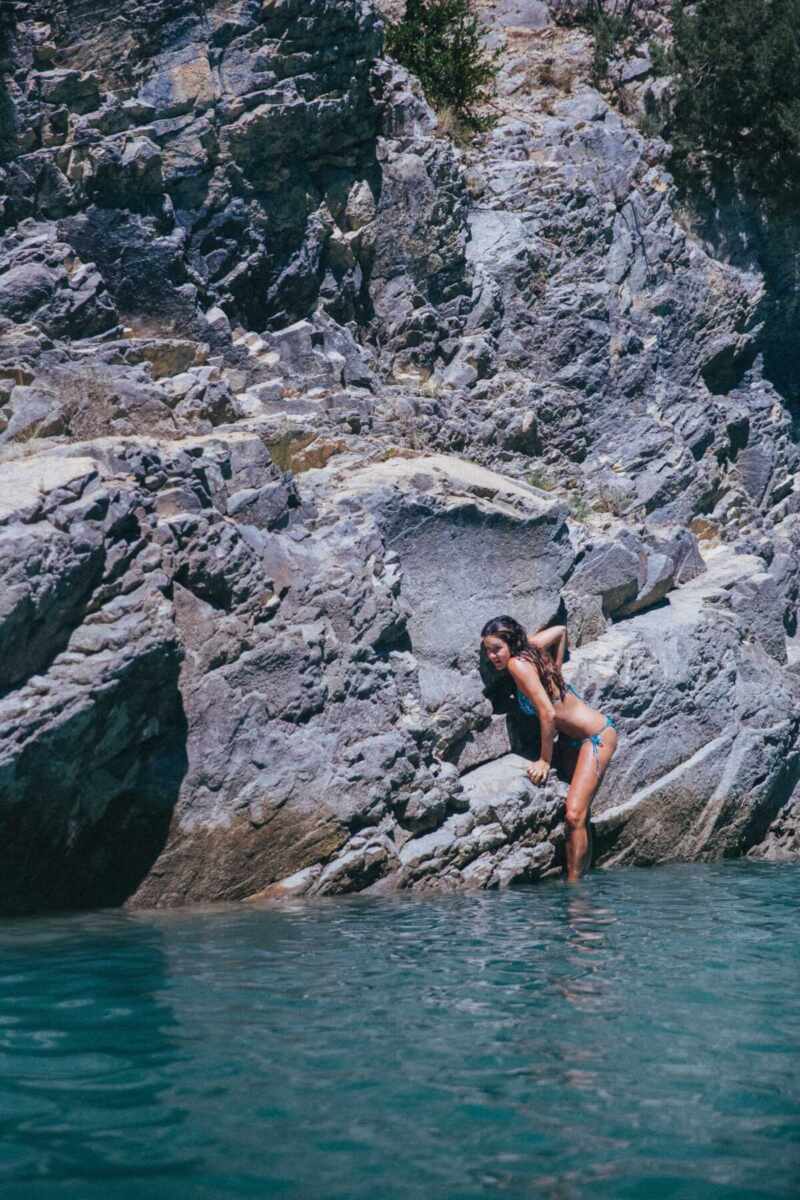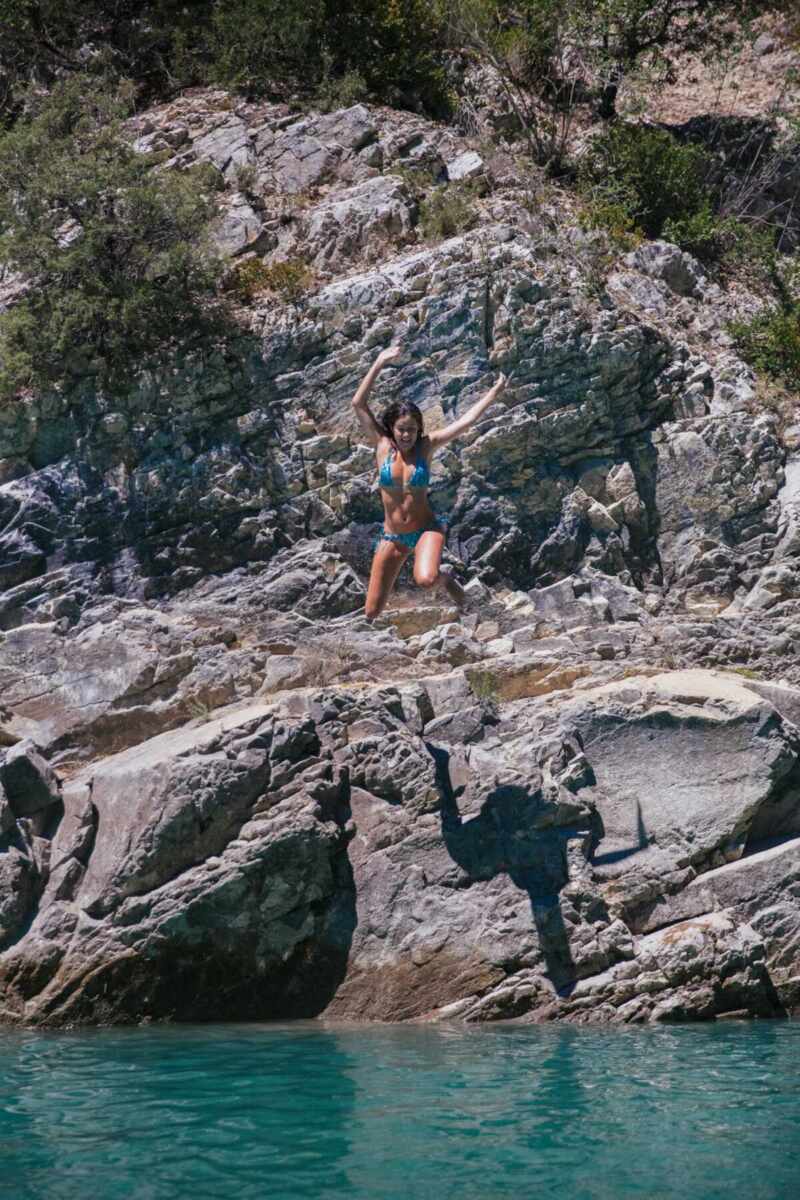 Ad - Shop this post