If you're looking for something of an adventure in London this weekend, I have a great idea for you.
Head to Kew Gardens (you can even get the river boat down there if you fancy adding a watery element to your adventure!) pack up a picnic, your squishiest and largest picnic blanket and your favorite book.
Once you're inside, head for the very top left corner of Kew Gardens.
There you'll find the bluebell woods and meadows.
More than just breathtakingly beautiful, they're a haven from the bustling world outside.
Swaying bluebells accompanied by nothing but the breeze and bird song.
Press play on the video below…
Pretty magical, right?
We may have forgotten our picnic, but made good use of the peace and quiet.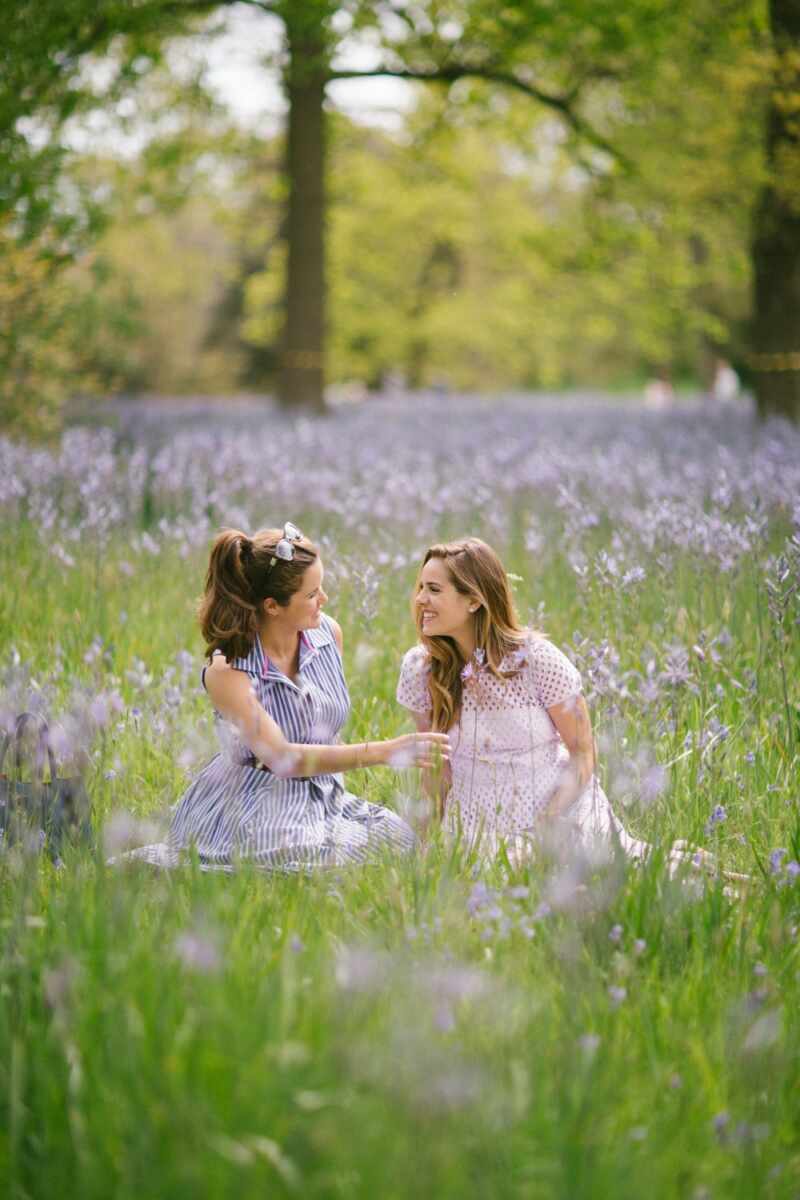 Stretching out in the long grass and watching the bluebells and treetops dance above us.
Nothing but them between us and the endless blue sky.
There is, of course, so much more to Kew Gardens than the bluebell woods.
The place is vast, and we walked most of it. Particularly taken by the field of daisies.
Striped belted dress – Long sleeve version
Slip on sandals // Prada double bag
Pink dress // Embroidered shoes
Ad - Shop this post