If you follow me on Snapchat (firstly please forgive my constant ramblings on there!) you'll know I had a bit of an unusual fashion conundrum.
My good friend Emma's birthday was fast approaching and I had nothing to wear.
I don't mean "nothing to wear" in the traditional "staring at a closet full of clothes, nothing to wear" way either.
The party was themed.
Potentially the greatest party theme of all time, as it happens.
"Studio 1554"
Think Shakespeare and Queen Elizabeth I popping out for a boogie with Warhol and Grace Jones at Studio 54.
Awesome, I know. But somewhat tricky!
The day before the party involved sewing, delivery men and frantic races around fancy dress shops. It all came together at the very last minute and off we raced to the ball.
The disco ball!
Now, you're going to have to excuse my fuzzy photos, the whole night was a bit of a blur anyway… so perhaps they're quite fitting.
As you came in through the doors of Longleat (Emma's home) you dropped off your gift and pushed through heavy velvet curtains into the party.
Naturally E and I found each other within seconds, shrieked, kissed and flung ourselves into the "photobooth" set up on the stairs.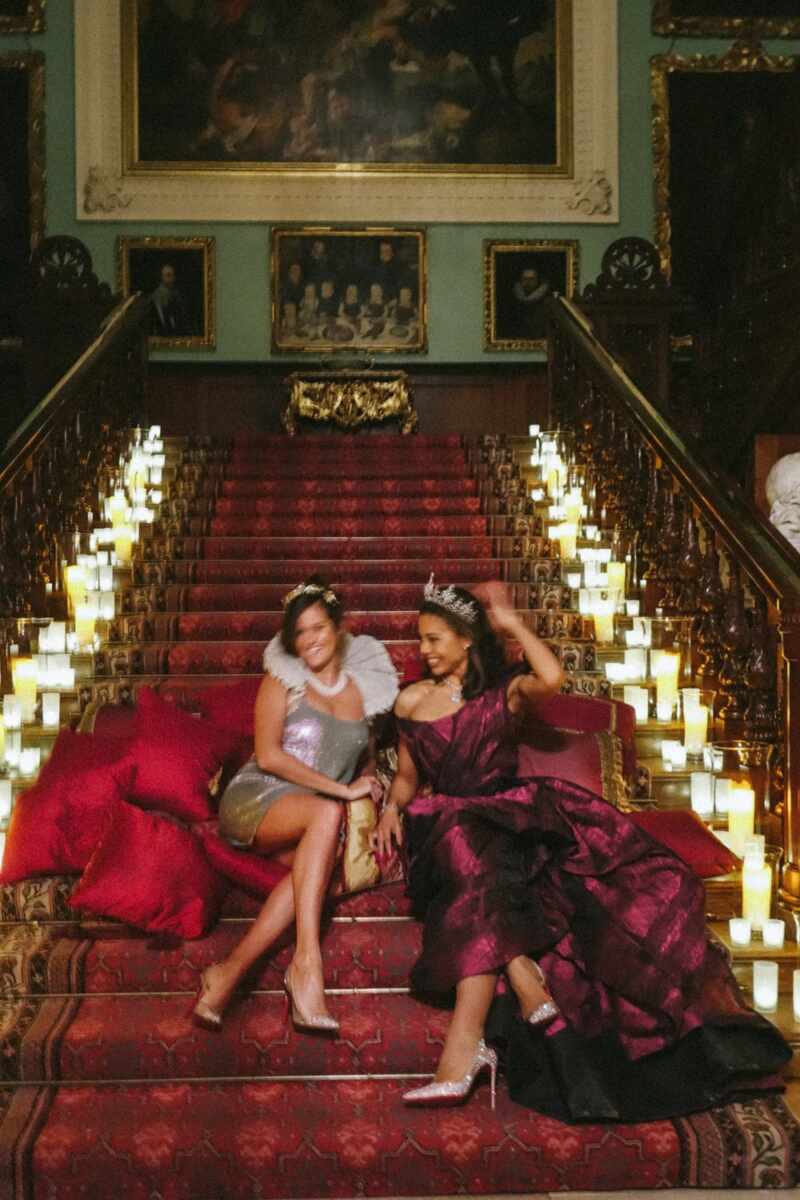 Birthday girl in Vivienne Westwood, sparkling Louboutins and more diamonds than the Queen.
Handmaiden in sequined mini dress, sparkling Louboutins, antique collar, much admired tiara – amazingly easy to attach and looks beautiful up close.
Ad - Shop this post