Great brunch spots in New York are a hot commodity.
Everyone needs one, everyone loves to share theirs, keep a few good recommendations up your sleeve and you can wow even the most hardened of New Yorkers and seasoned of travelers.
I've got a corker for you today, but we'll get to that later.
We were lucky enough to just miss the worst of New York's winter, and landed at the very dawn of spring.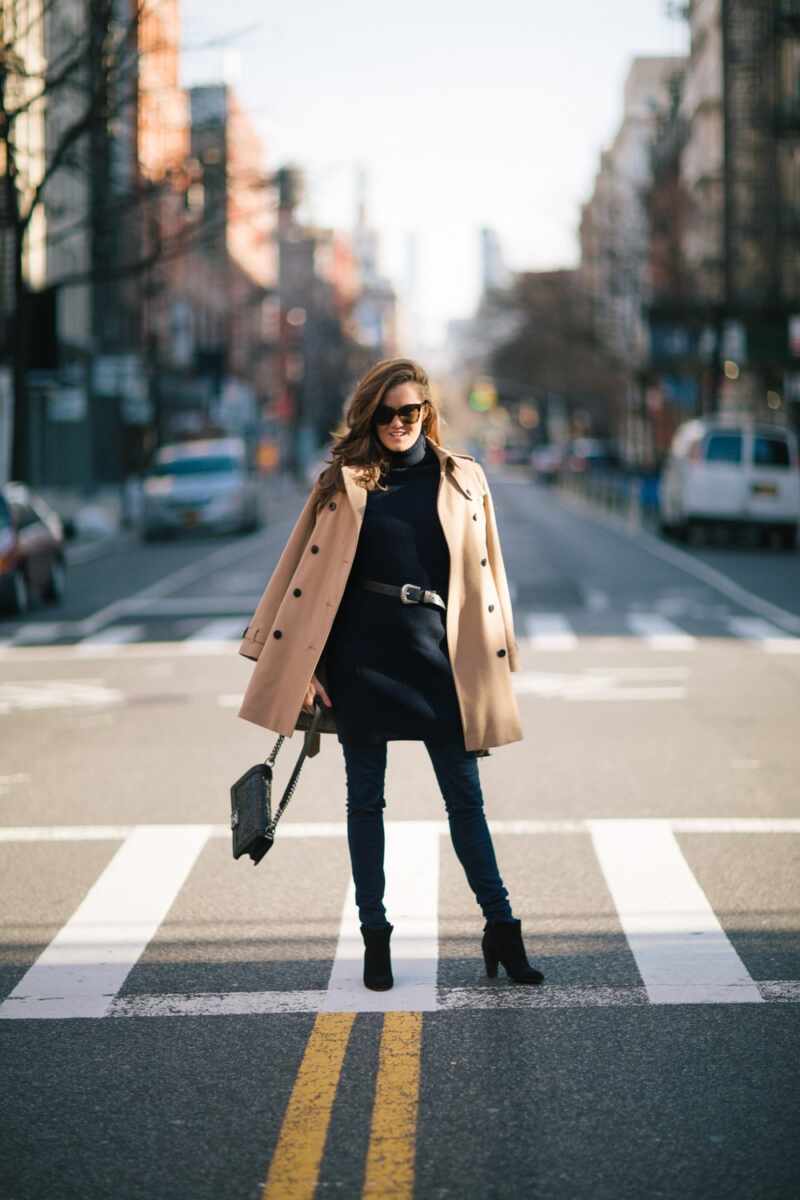 Meaning there's still a chill in the air so you need a coat, but the streets are flooded in golden light.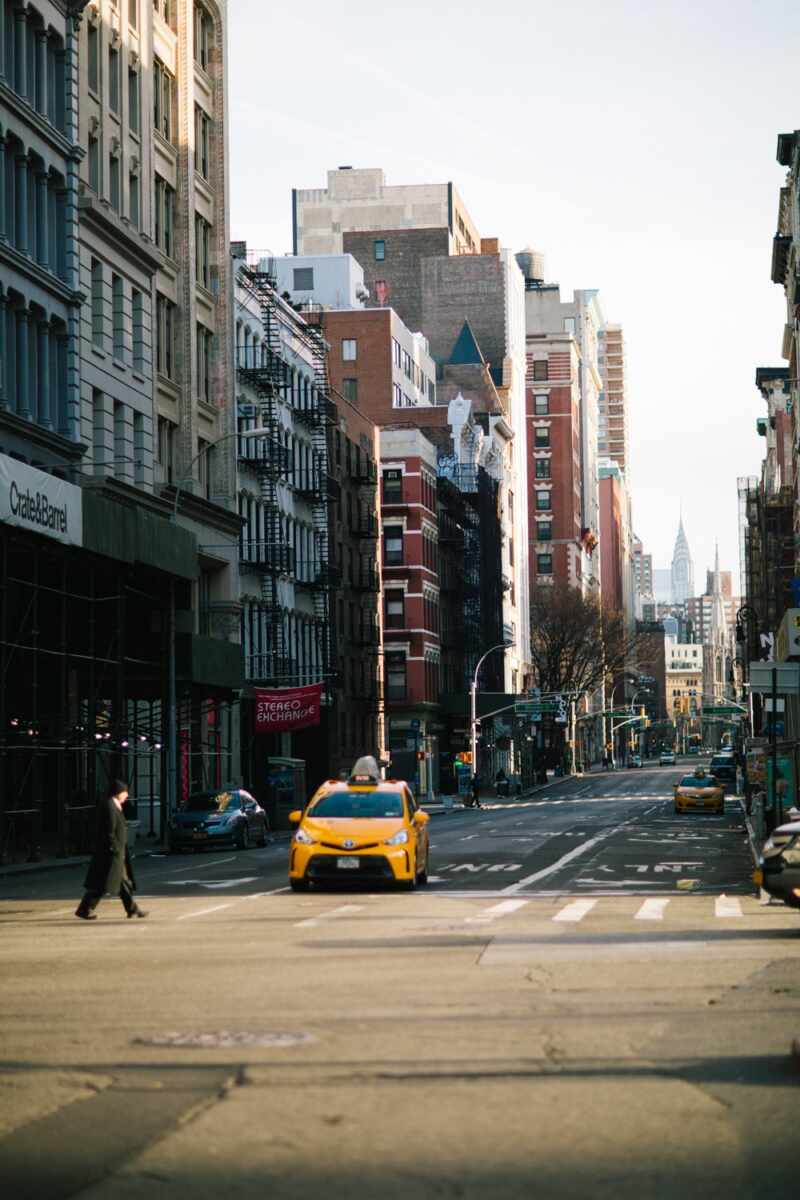 Crisp is too perfect of a word not to use. New York at its crispiest.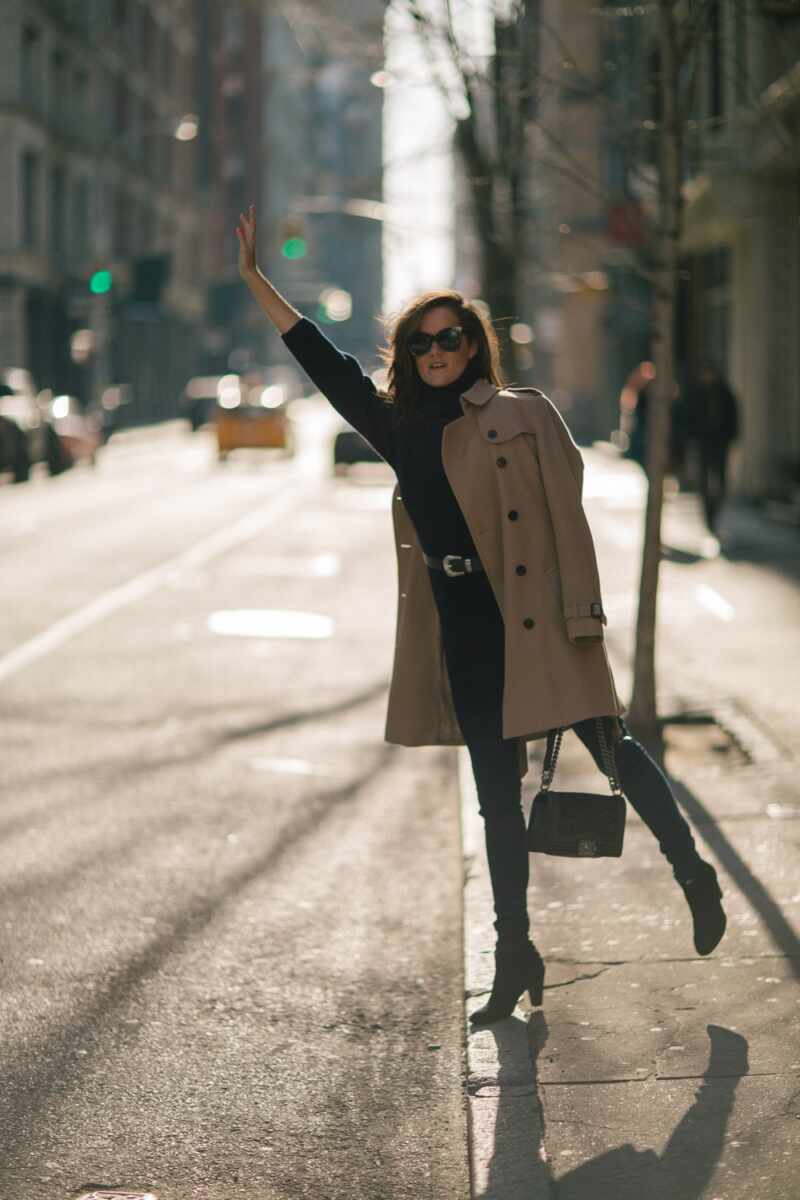 Perfect Soho wandering weather.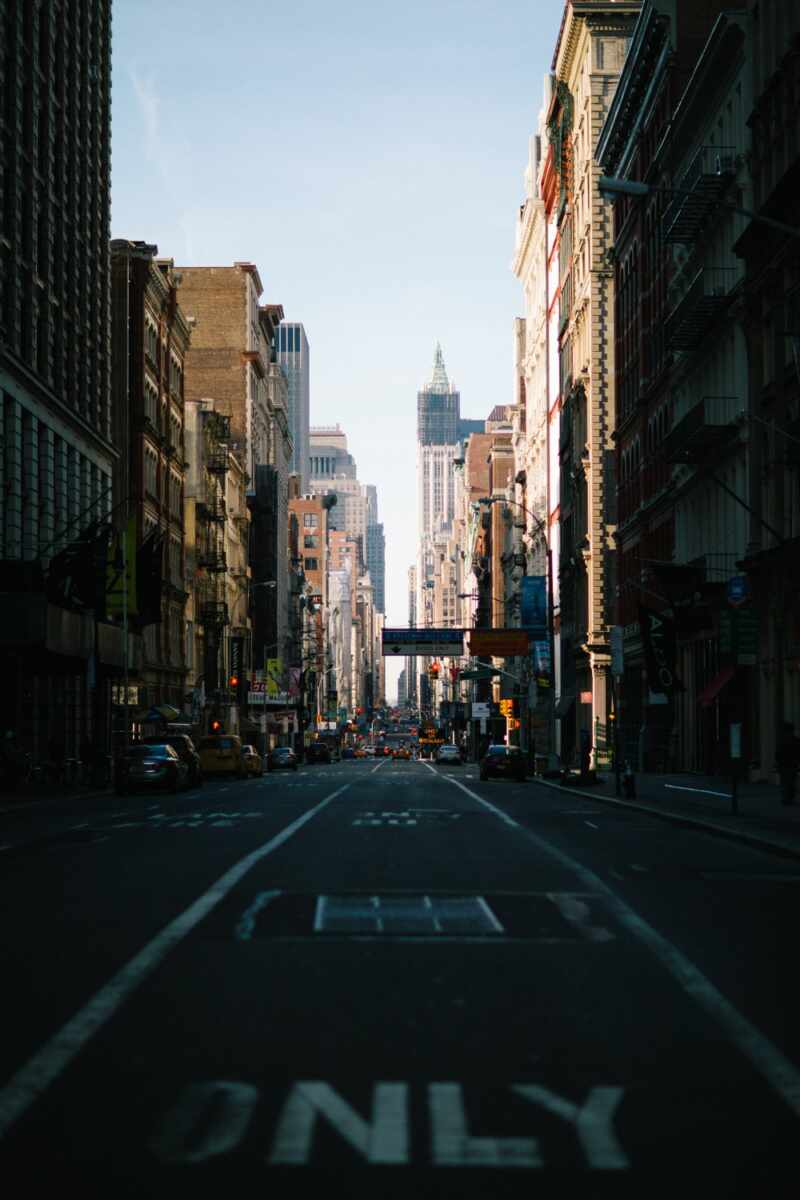 So, this brunch spot?
It's a killer if you like bagels, which of course you do, who doesn't?!
A world away from Blackseed Bagels (still my all time favourite), this place is fancier and somewhere to linger.
It's called Sadelle's.
There's a deli counter for takeout.
Piled high with smoked fish, warm bagels, iced caviar and some of the best sticky cinnamon buns you'll ever try.
Well worth getting one while you wait for your table!
The interior is a Pinterest/Instagram dream world, filled with white marble, brick walls and pink cherry blossom.
There's even a glass atrium where the bagels are made.
It's worth booking a table if you can, or get there early on a weekend. People queue around the block to get in.
We took a seat on the mezzanine and settled in for a very lazy brunch.
Sharing eggs royale,
The fluffiest of American pancakes,
And a tower of smoked salmon, cream cheese and bagels.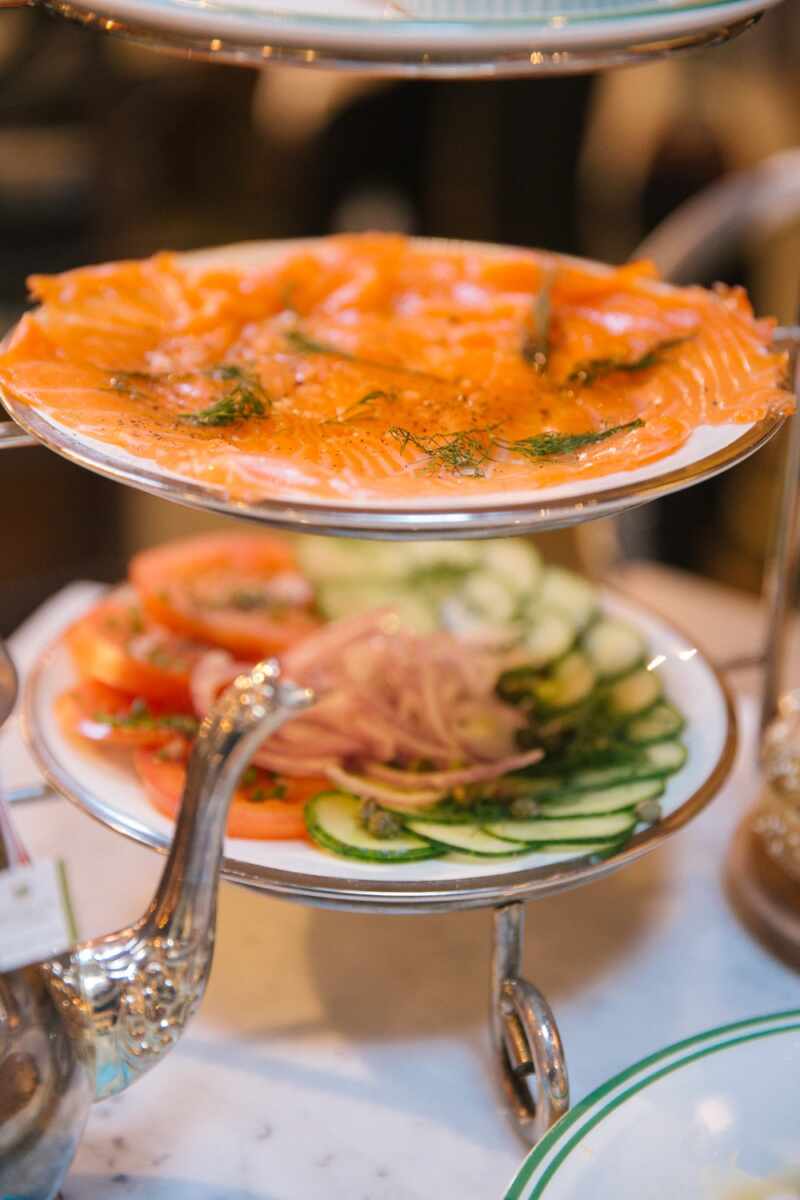 When in Rome, do as the Romans do.
When in New York, eat bagels.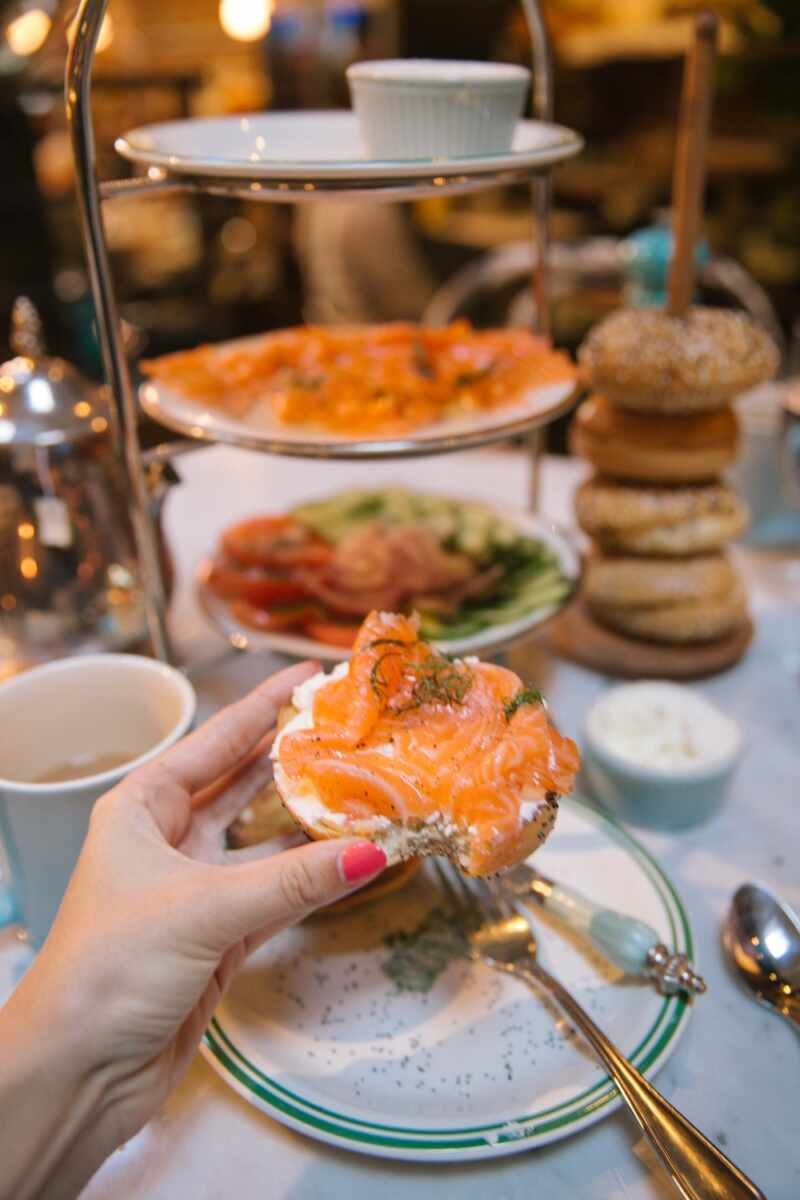 So, next time someone asks "Hey, you know any cool brunch spots in NY?"
you can say-
"Hell yes I do! You should go for brunch at Sadelle's."
and collect aaaallll of the cool points.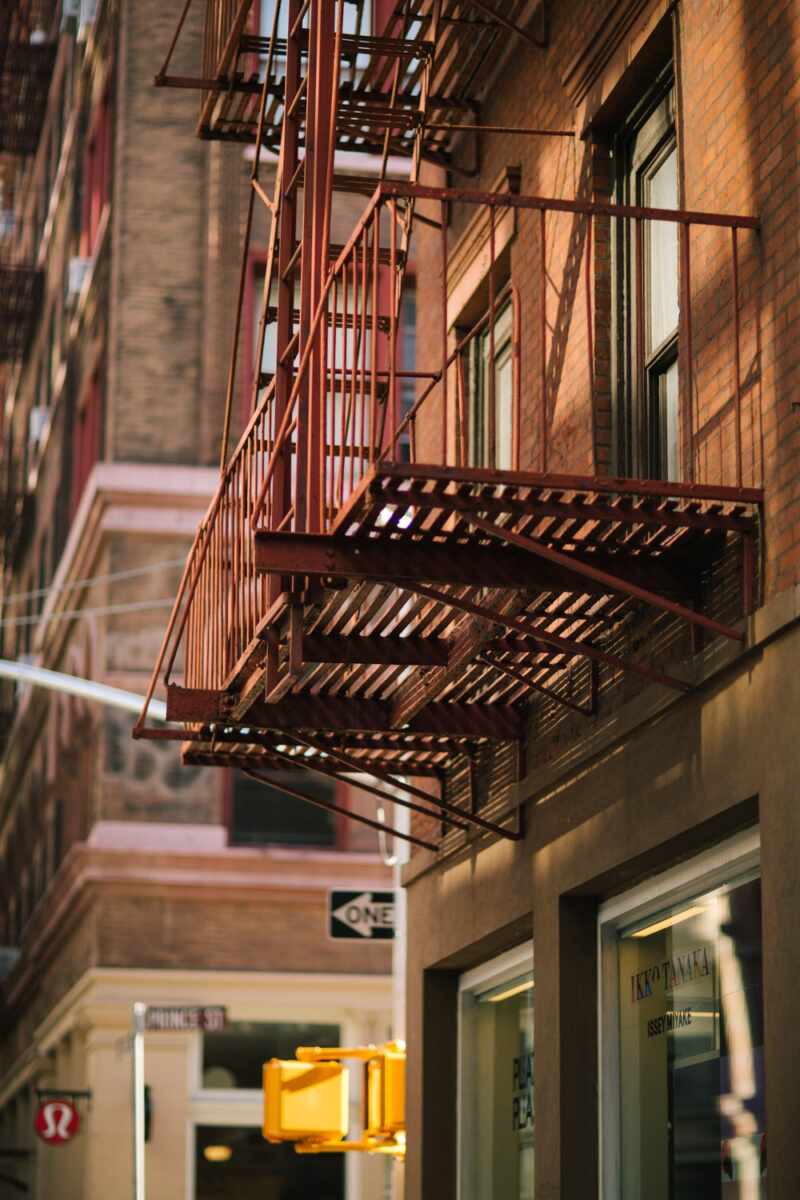 After brunch we went for a sonderfahrt around Soho, in the early spring sunshine.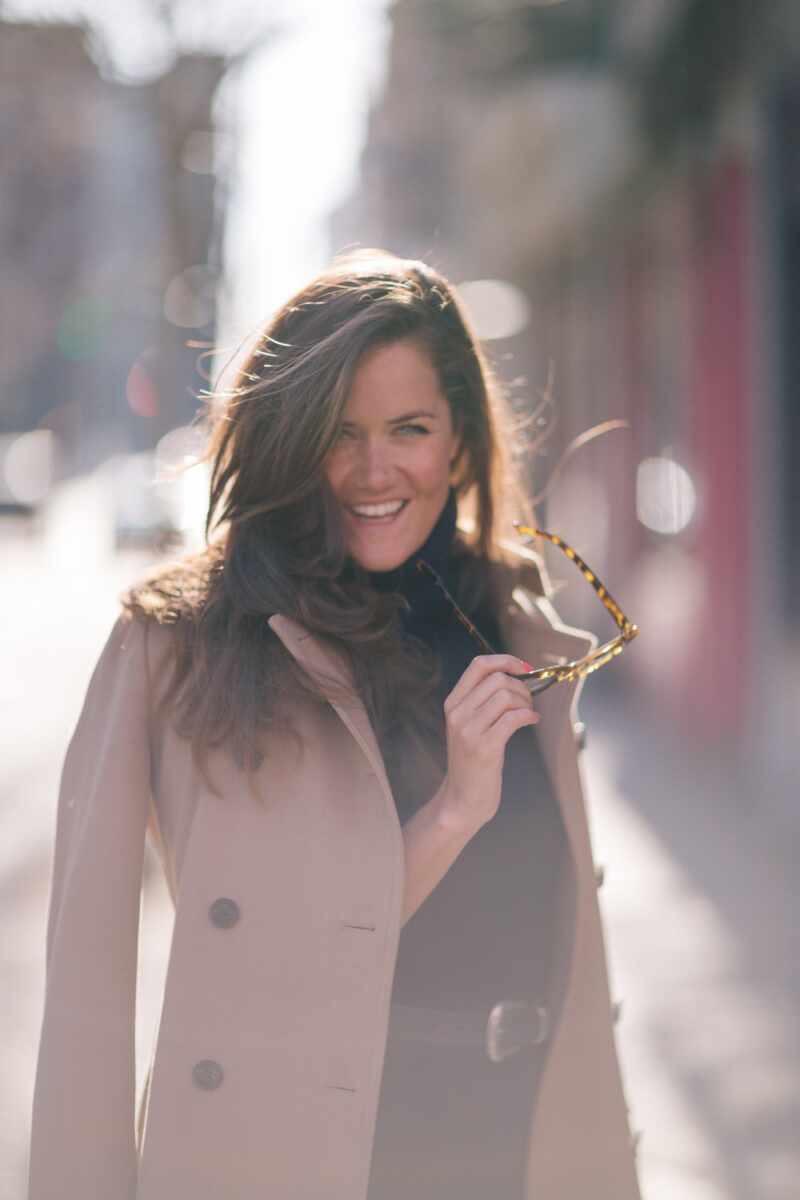 And maybe checked out a few of the shops too!
Poloneck dress (worn with jeans in the cold, worn without when things warm up a bit!)
Blue jeans // Black ankle boots
Ad - Shop this post