We escaped the chill of New York and hopped across an ocean to The Bahamas.
Landing briefly in Nassau, where we had just enough time to slurp down a couple of frozen daiquiris, before climbing into the smallest plane I've ever seen and nipping over to Staniel Cay.
Part of a collection of islands known as The Exumas, we used Staniel as our base for the week.
We took a villa with a 180° view of the sea, its own stretch of beach and a little wooden jetty to tie up a boat we'd rented. Miles away from anyone else, it felt perfect in its seclusion; almost like we'd run away to enjoy a forbidden romance on a deserted island!
I can't say I took quite as many pictures as I usually do, nor was I quite so thorough with documenting the trip… but we did snap a few, so I'll share what I can.
Much of our time was spent on the boat, nipping through the deep, dark blue of the ocean and skittering across the very shallow turquoise between islands.
The first thing that grabs you is the way the water glows.
It writhes and moves in every shade of blue you could possibly fathom.
It doesn't even seem real!
Armed with the most basic of nautical charts, we explored The Exumas.
Weaving our way through smatterings of islands, out to open sea and back into puddles so shallow you have to trim the engine and hold your breath to get through them.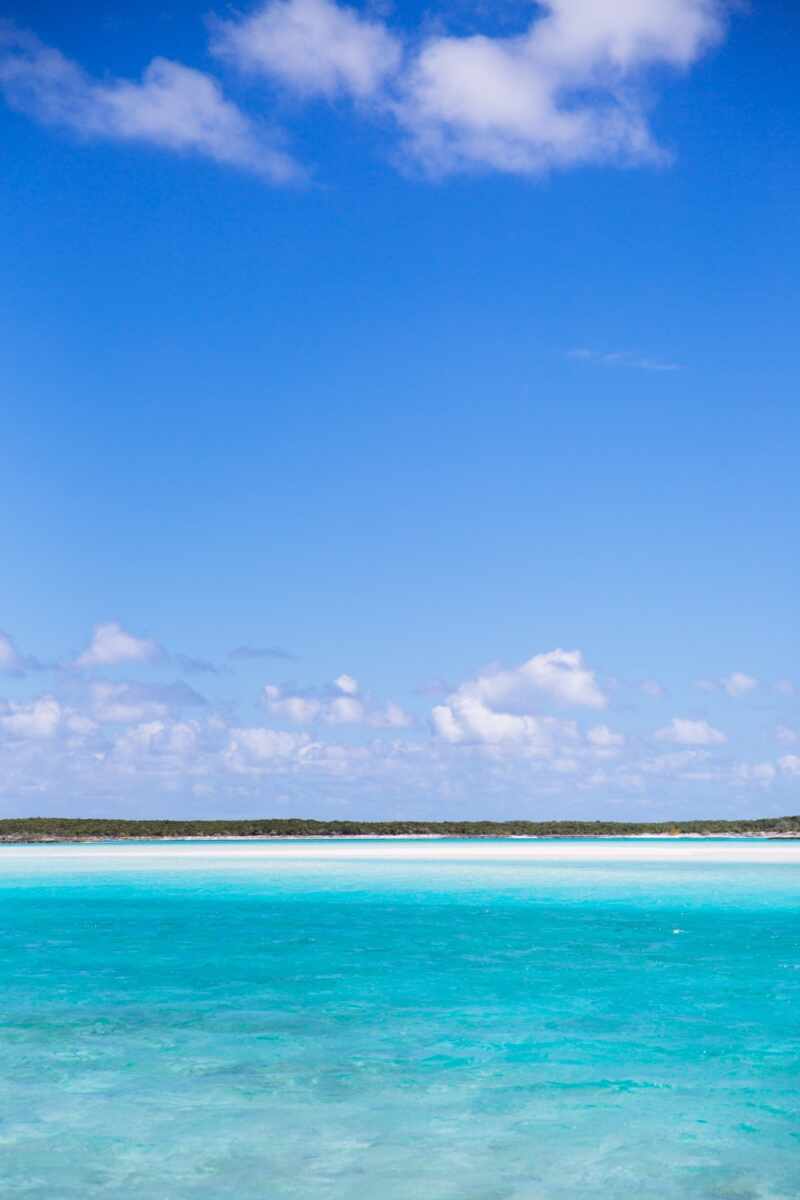 We passed private islands and jaw dropping estates, playing my favourite game of holiday house hunting along the way.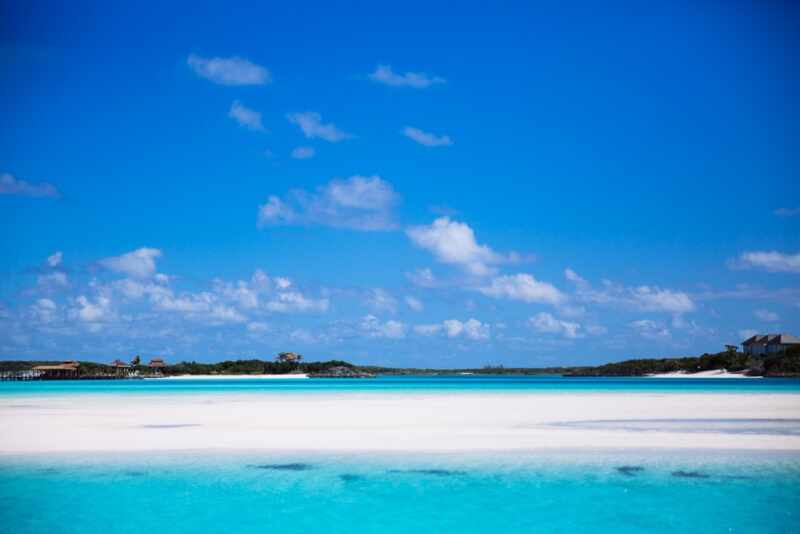 We nipped past huge motor yachts, beautiful wooden sailing boats, fishermen and guards on jettys, all of whom waved and then carried on minding their own business.
There's a wonderful sense of just getting on and doing whatever you like in The Bahamas. It seems to be the last place on earth where Health & Safety nuts haven't yet spoiled everyone's fun.
When we rented the boat there were no waivers, no contracts, no checks, just a friendly chap who tossed the keys over and went on his way.
It's marvelous!
Every day we found a new beach, having stopped off at Staniel Cay's Yacht Club along the way to fill the cooler, we'd then spend the day marooned in our private paradise.
Content to spend our time with our books, our sandwiches, the gentle waves and each other.
There's something heart stoppingly special about a place where the only footprints are your own.
Racing into the sea with abandon…
…and immediately stubbing your toe on a sand coloured rock!
(well, half of it – and even that didn't stay on very much if I'm honest)
Ad - Shop this post