This is quite simply the easiest cake in the world.
If you're new to the world of baking, this is for you. Never again will you reach for a box set once you've got this under your belt (unless you're making Slutty Brownies, of course).
Made by French grandmothers and taught to toddling grandchildren since time began. It's a wonderfully moist, light crumbed, simple cake that'll make quite the impression come tea time.
Mother's Day is fast approaching, so I thought this was a good time to share!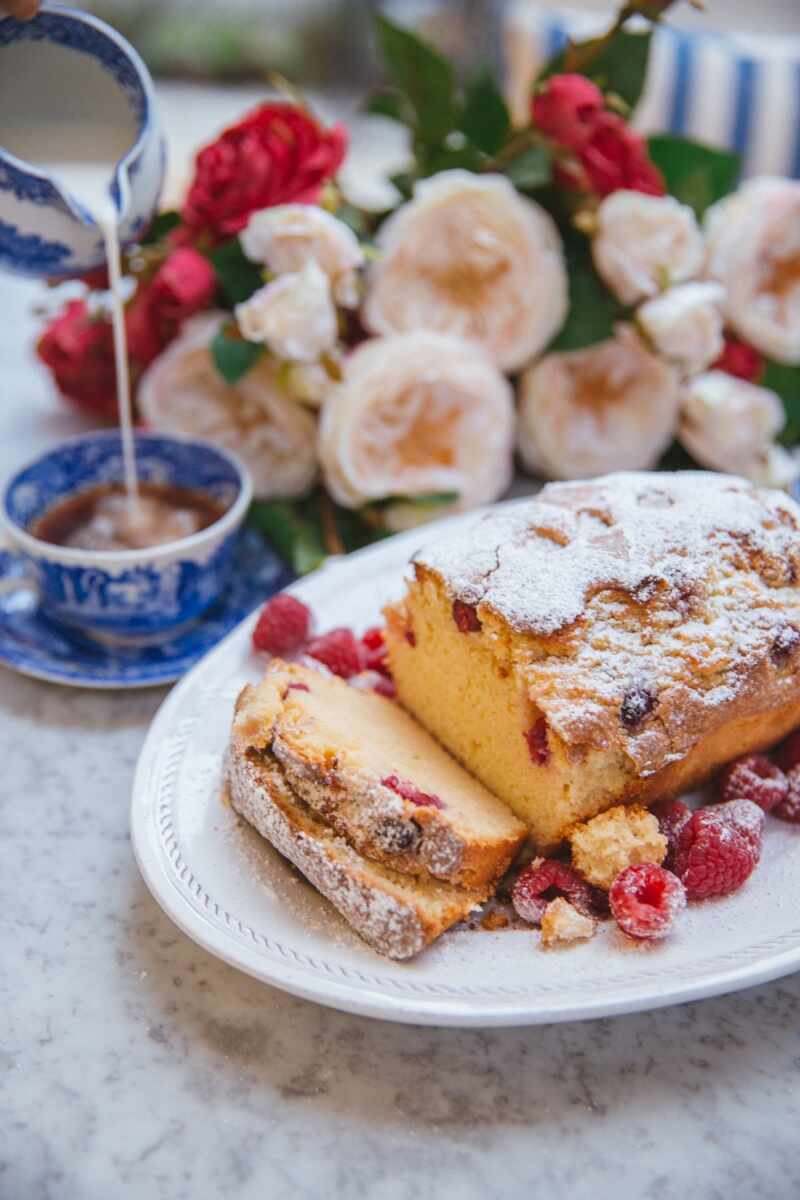 She's loved you since before you even existed, so treat her right this Mother's Day!
We both know she deserves it.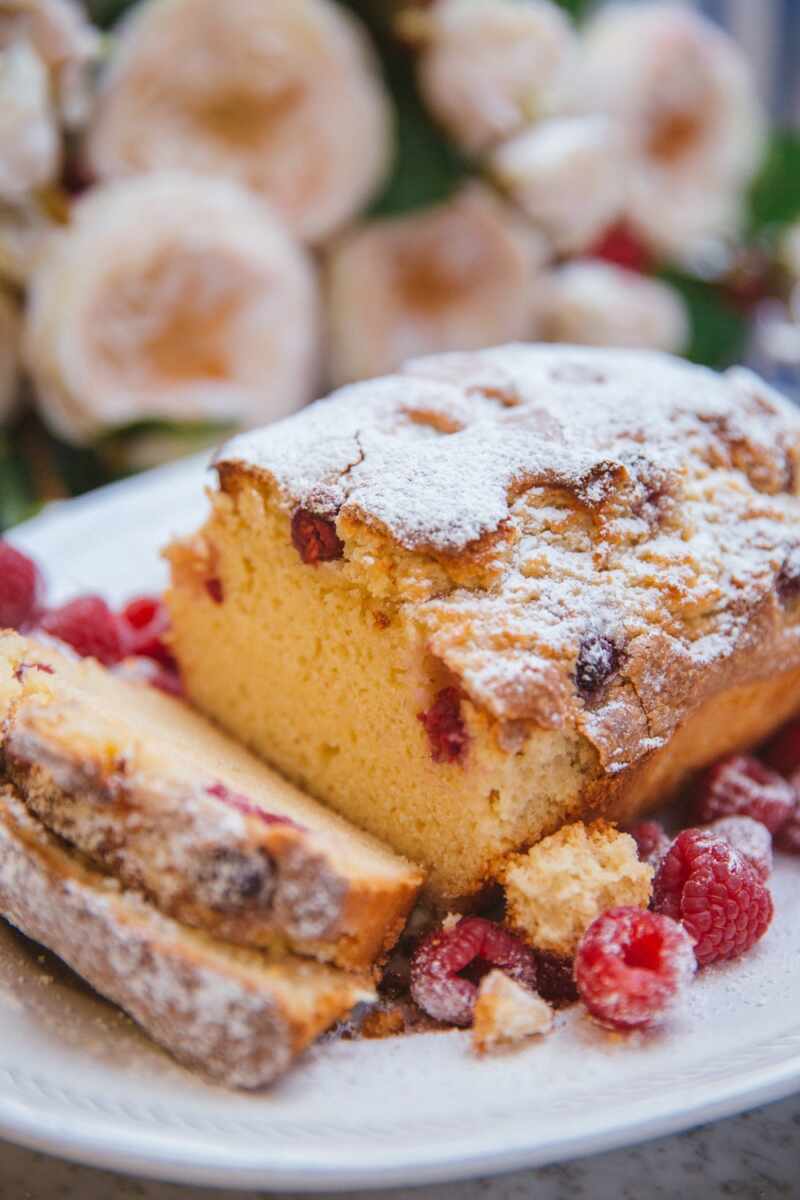 The classic French recipe is plain vanilla, but I've thrown in a few fresh raspberries for a pretty little twist.
So what is it that makes this recipe quite so easy?
It all relies on one little yogurt pot. Not only does the yogurt go into the recipe, but you use to pot to measure everything else, too!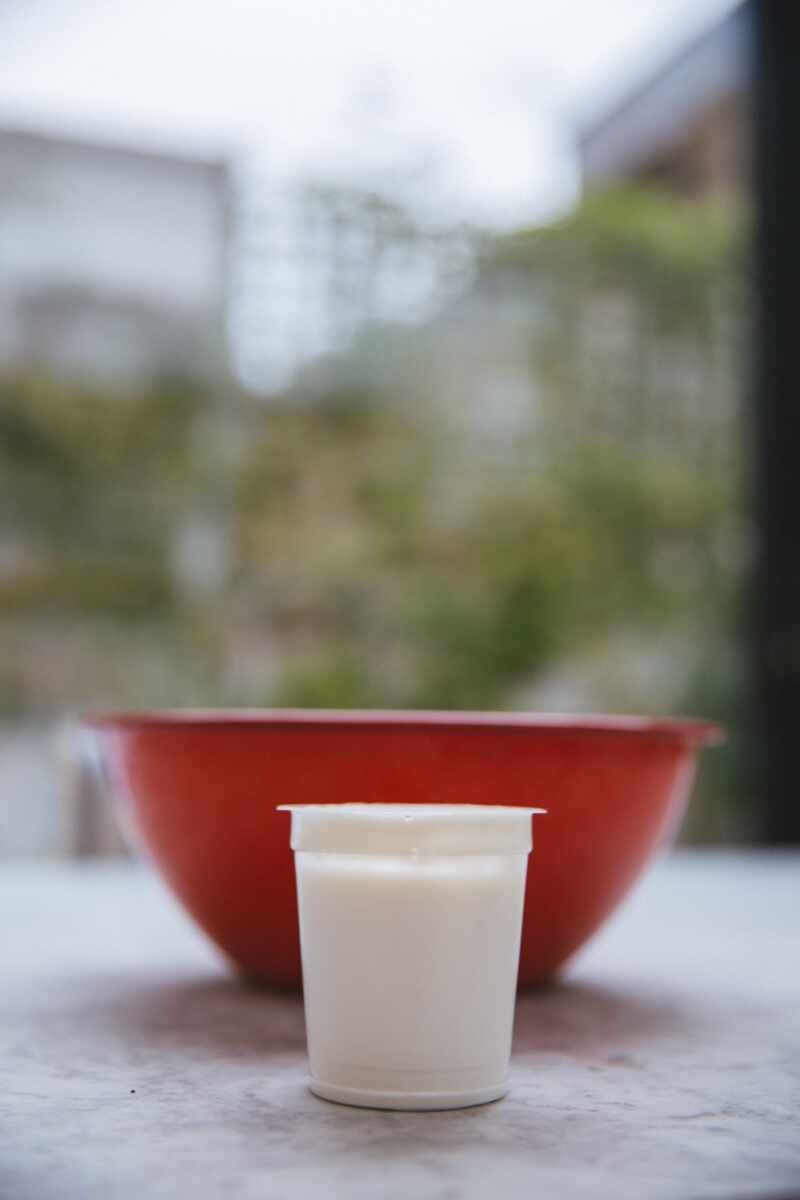 Right! You'll need;
1 pot of natural (sugar free) yogurt (about 125mls but don't be too strict on this)
2 pots of self raising flour
1 pot of white sugar
Half a pot of mild olive oil (or vegetable/coconut oil if you prefer)
3 large free-range eggs (pasture raised if you're in the US)
Splash of vanilla essence
Small pinch of salt
Handful of raspberries, or chocolate chips, blackberries, blueberries, whatever you fancy!
A loaf or cake tin
Pre-heat your oven to 175C. Add your yogurt to a mixing bowl.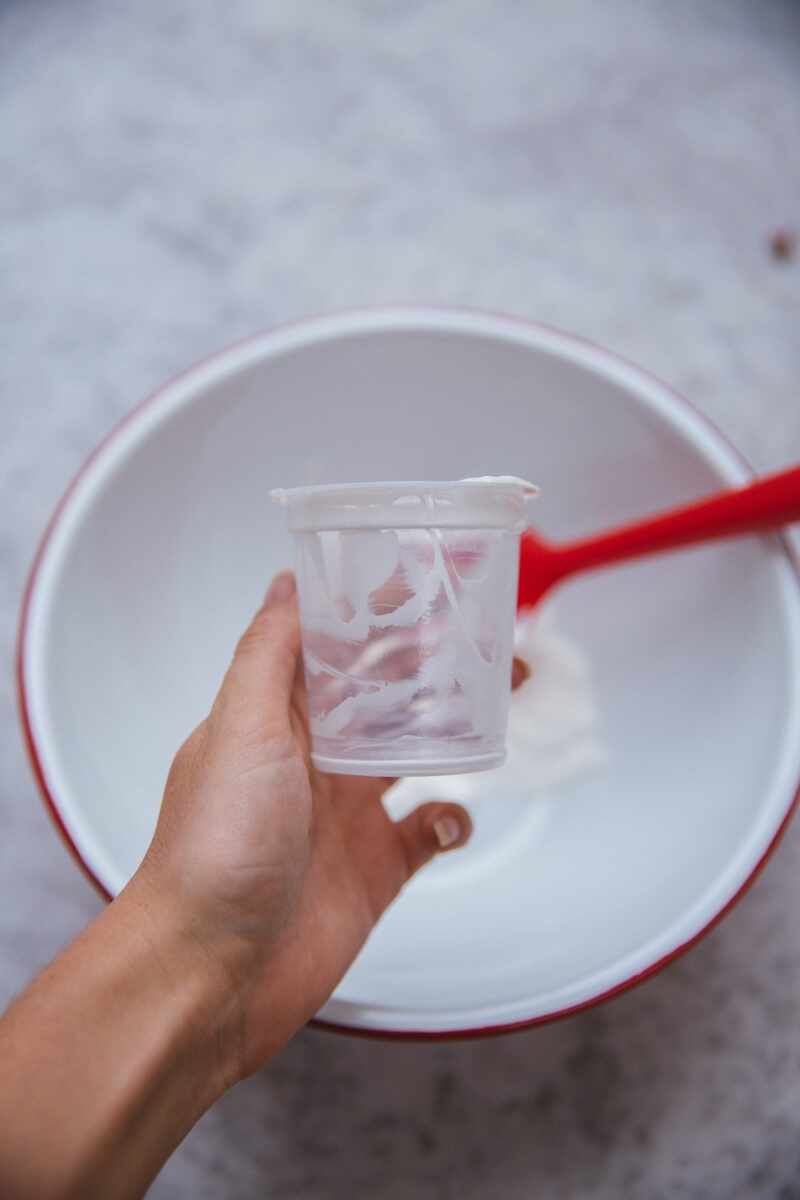 Add two pots of flour & one of sugar. Throw in a small pinch of salt.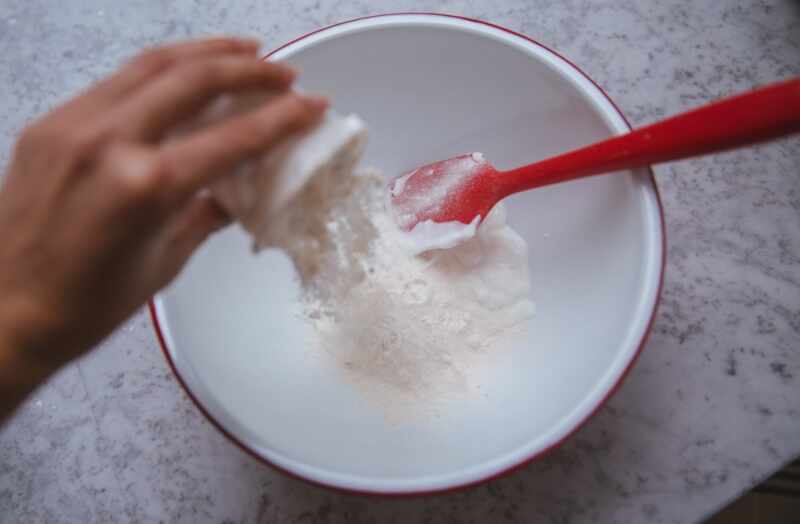 Add half a pot of oil, your vanilla and your eggs.
Beat until you have a gloriously shiny, fragrant batter.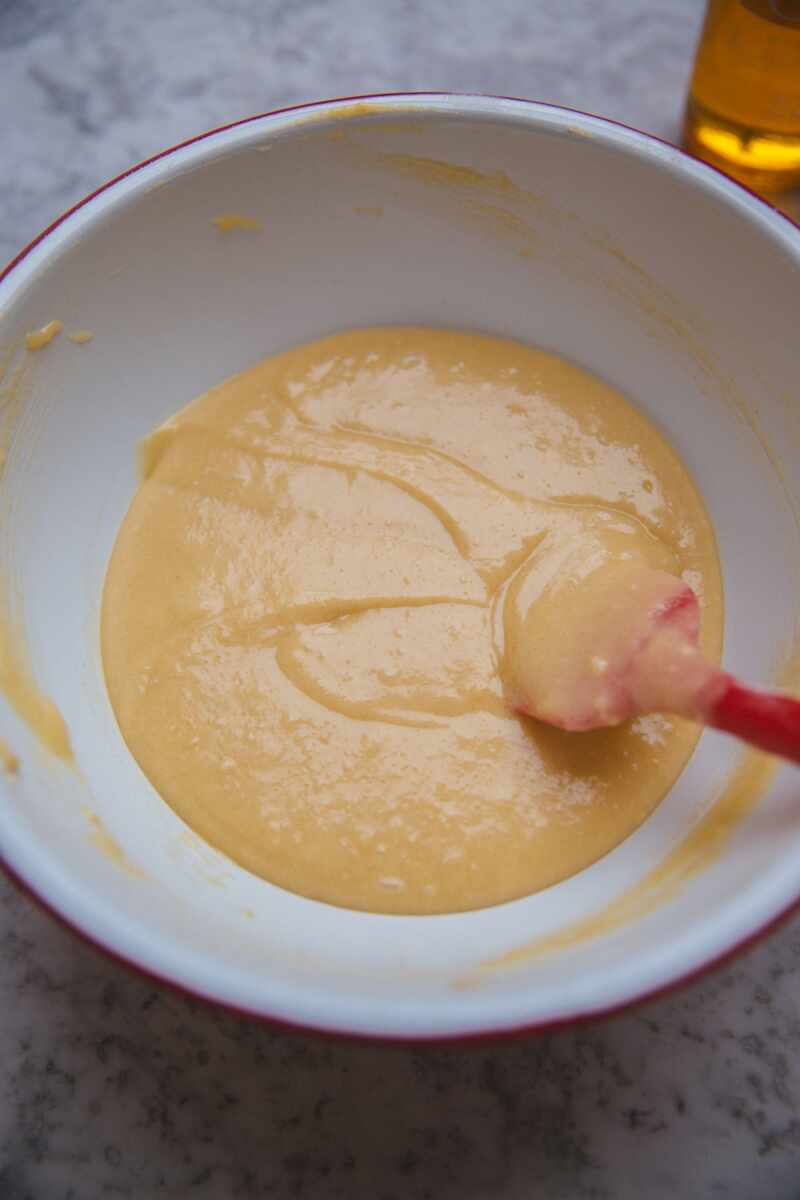 Grease your cake tin, or use a silicone one like mine.
Pour in your mixture.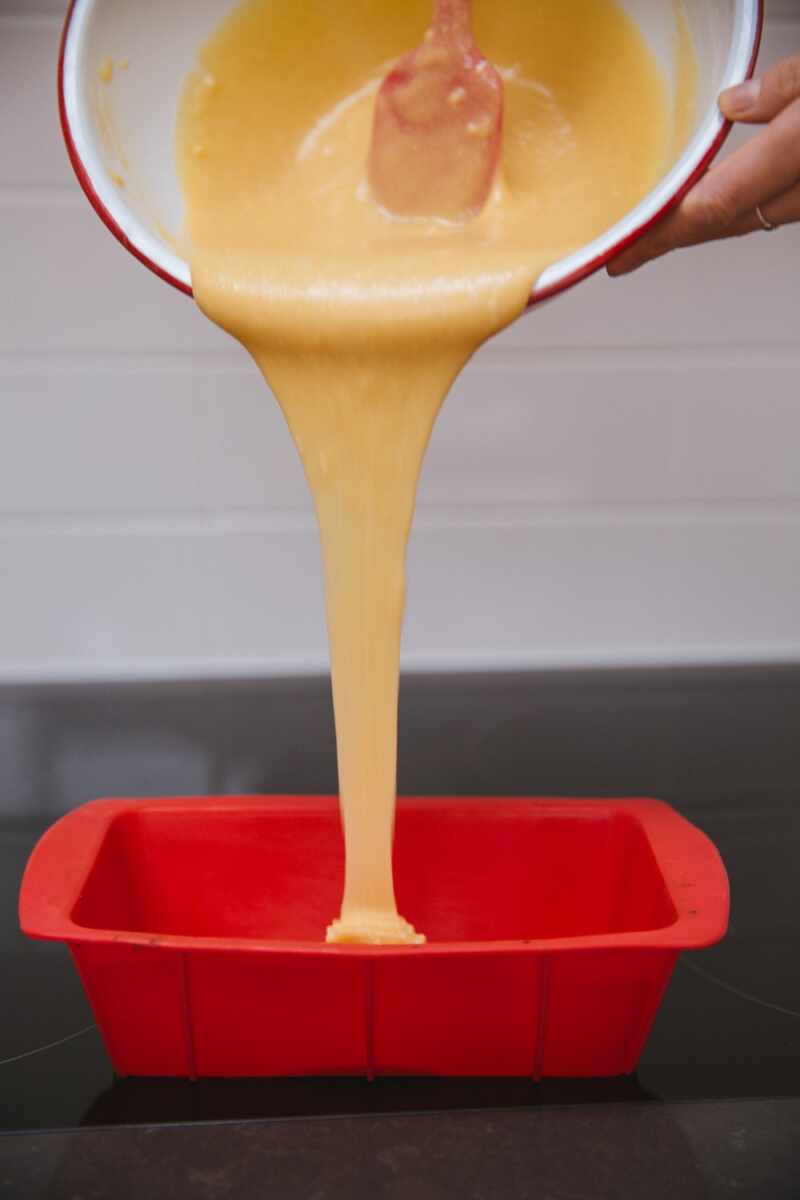 If you like you can add a few berries/chips in half way through pouring, but I just dot mine into the top.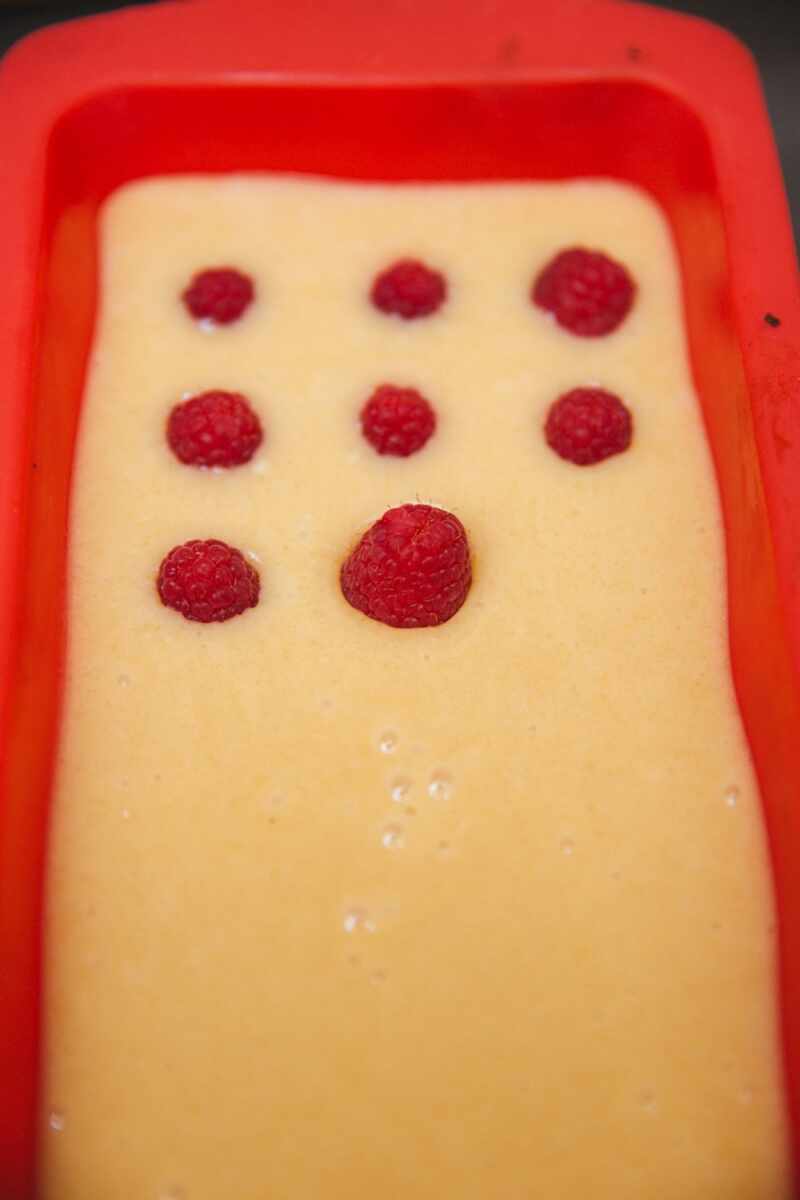 Place them in and poke down until almost submerged.
Bake for 45mins – 1 hour, depending on your oven.
If it's still a bit wobbly at 45mins, give it 10 more, and so on.
Once it's firmed up and golden, it's done!
Pop onto a pretty plate and snow with icing sugar (through a sieve).
Serve with a pot of tea and your mum's favourite china.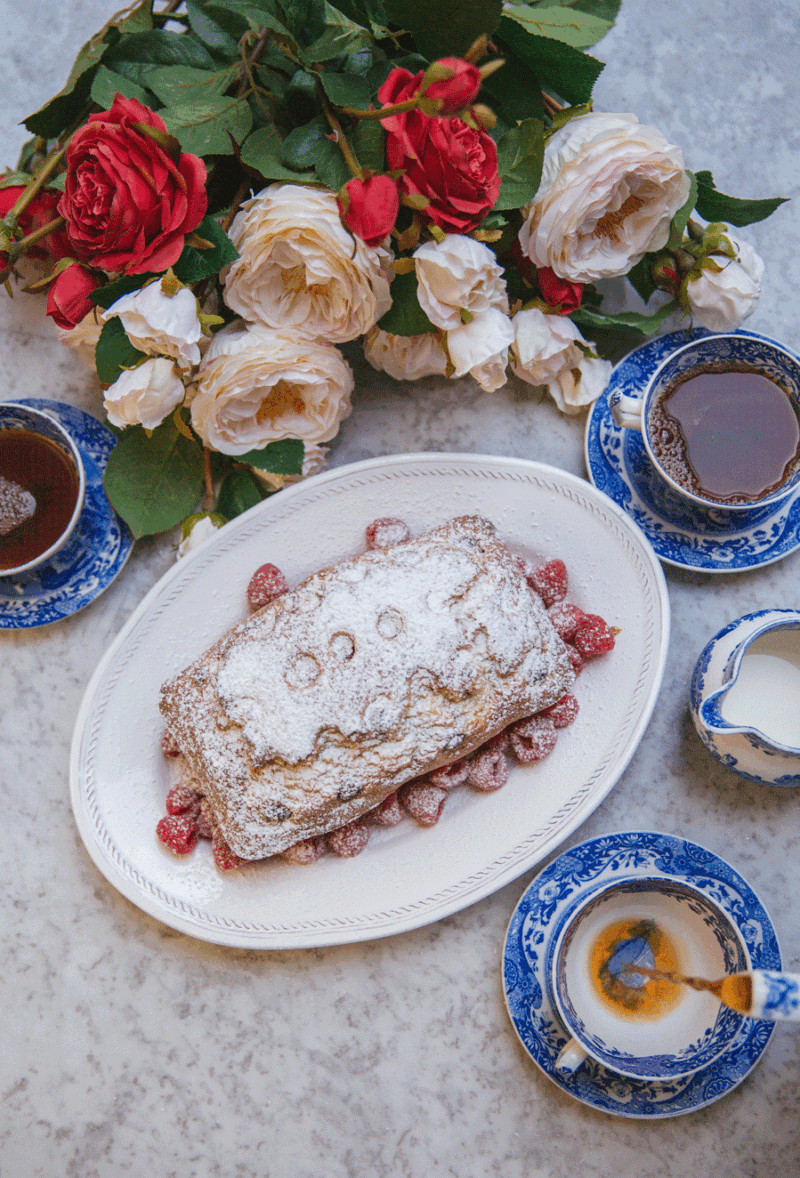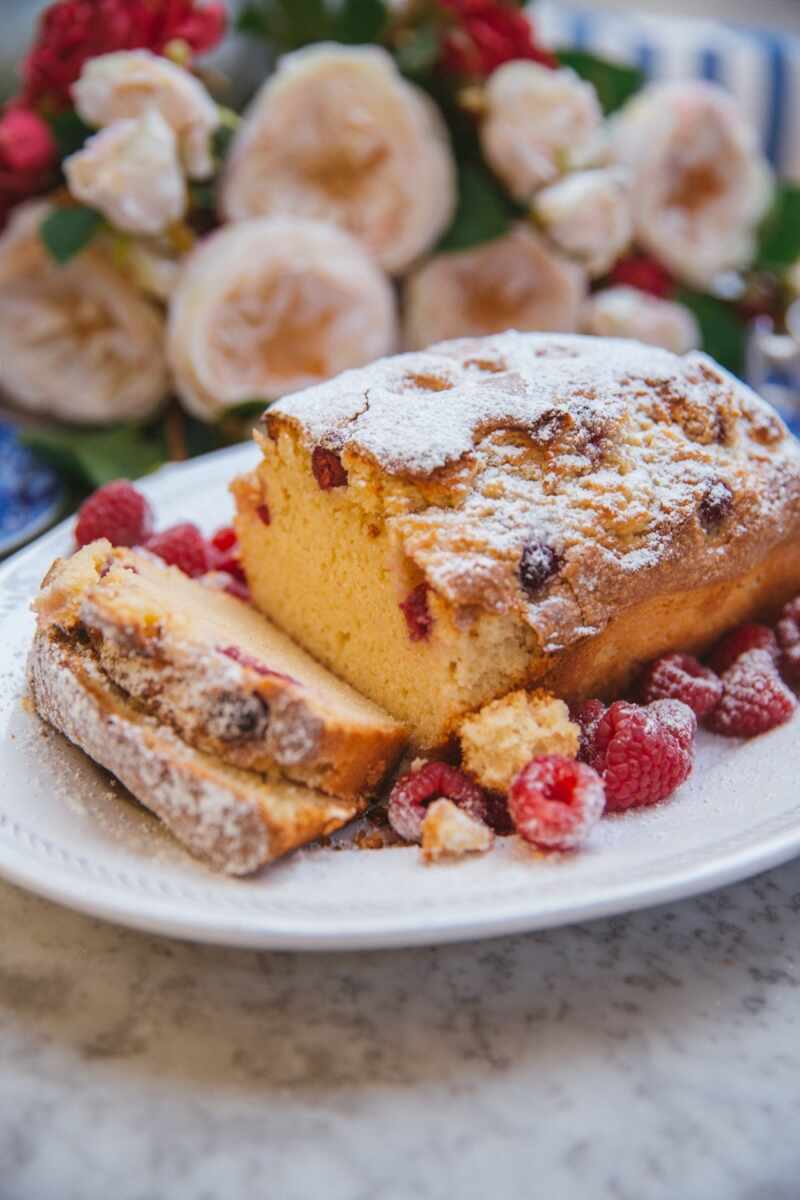 Slice up and tuck in!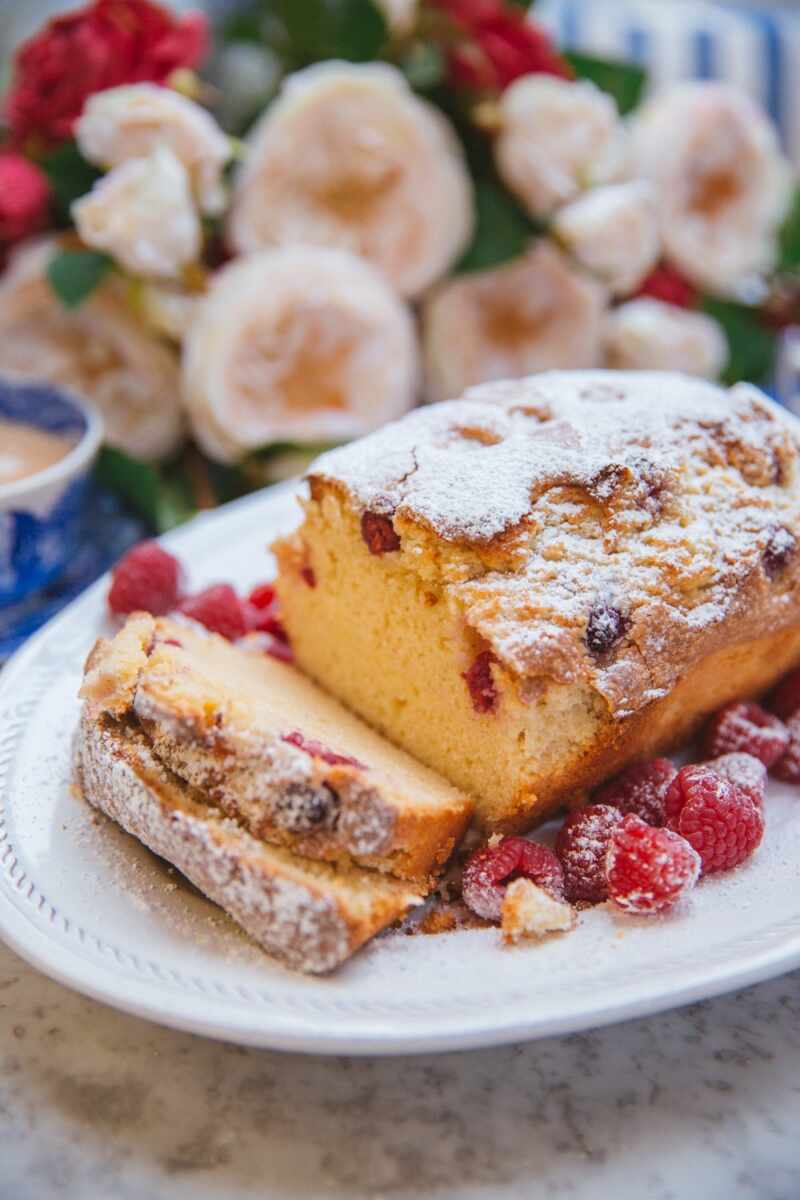 Once you've got this baby down, I thoroughly recommend taking the next step and trying out my Lemon Drizzle Cake recipe.
It's still my all time favourite cake and is almost as simple as this one.
You could say they're a piece of cake!