I should probably start this post by saying that I had no idea Mince Pies were a British thing.
I suppose when you grow up with something you just assume that the rest of the world grows up with it too.
So, a quick explanation for any internationals out there… On our little island, mince pies are as integral to a happy Christmas as a tree and a turkey. They're sweet, not savoury as the name suggests. Lots of people buy them ready made, but these tend to be a little dry, crumbly and lack any real festive punch. They're tame and let's be honest… a bit dull. That's why I call these Wild Mince Pies.
They're wolves roaming snowy forests & howling at the moon compared to the shop bought pussycats.
I use my grandma's recipe which gives you big, puffed up, flakey, buttery pies.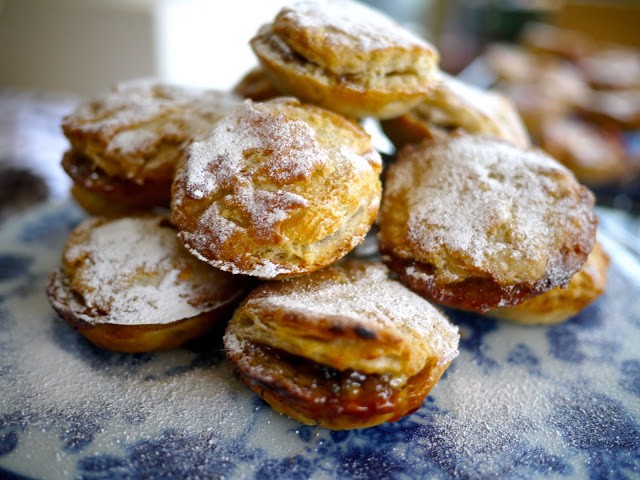 They're not even the same species as Mr Kipling's offering .
I make my own rough puff pastry, but you could always buy puff pastry if you're short on time/patience.
To make 2 dozen pies you'll need:
A mince pie/shallow bun tray
375g (12oz) plain flour
a good pinch salt
250g (8oz) chilled butter cut into 1 cm cubes
200ml (around a cup) iced water
1 beaten egg
1 jar luxury mincemeat (like this )
Splash of brandy
Icing sugar for dusting
Pre-heat your oven to 200°C/400°F
The most important thing with pastry is to keep everything as cold as possible. Open the windows, hold your hands under the cold tap and dry them and clear a mixing bowl sized space in the freezer before you start.
Sift your flour and salt into a large bowl.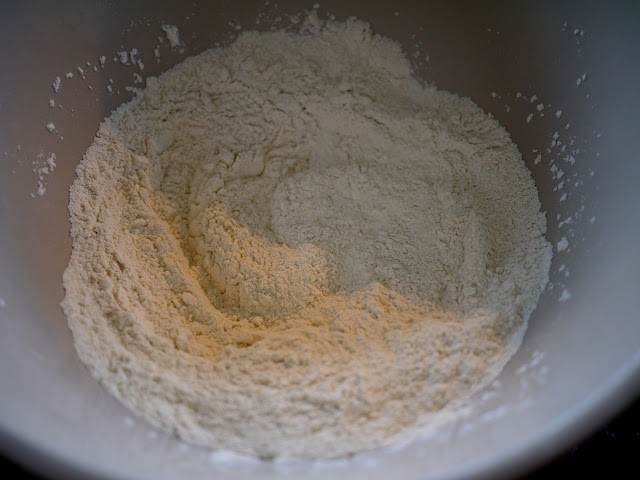 Add your butter.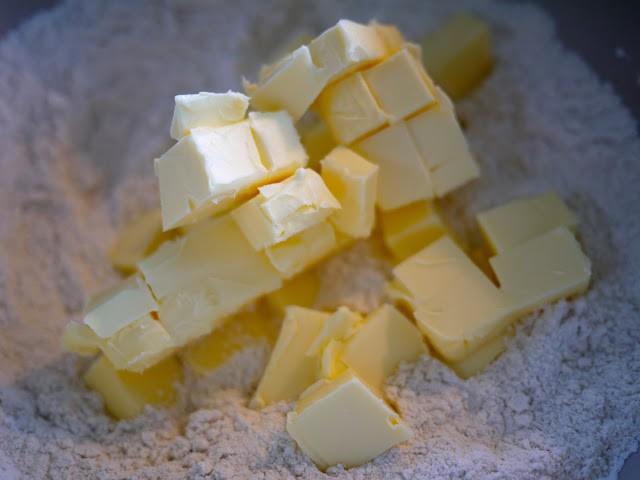 Sprinkle about 12 tablespoons of iced water over the flour while stirring with your table knife so that the paste clumps together. (Don't add any of the ice cubes, obviously.)
You don't want to mix it into a paste, you just want it pretty much combined. When you're ready, get your hands stuck in and gather all the last bits together.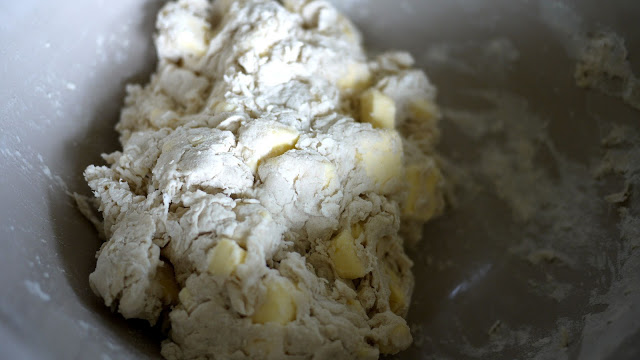 Flour your surface and shape your dough into a rectangle.
Gently roll it out (use a wine bottle if you don't have a rolling pin).
And fold it up like this: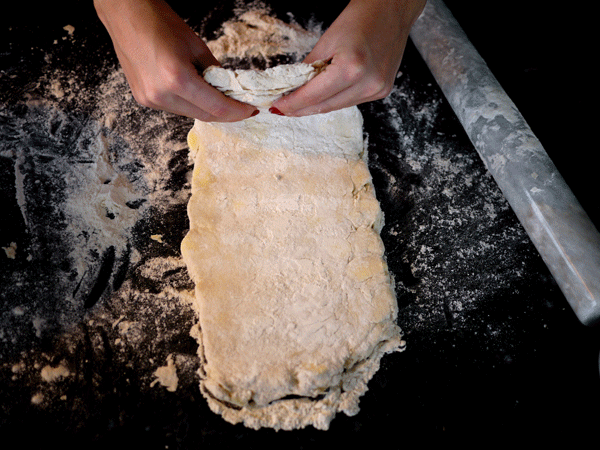 Judo chop it shut.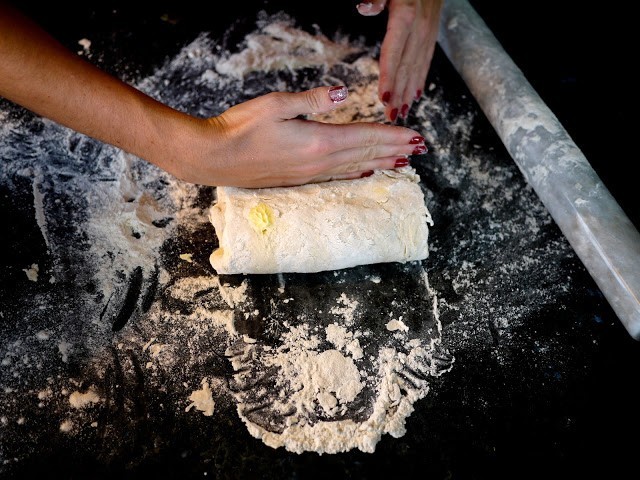 Turn 90 degrees, sprinkle with flour and repeat about 3 more times.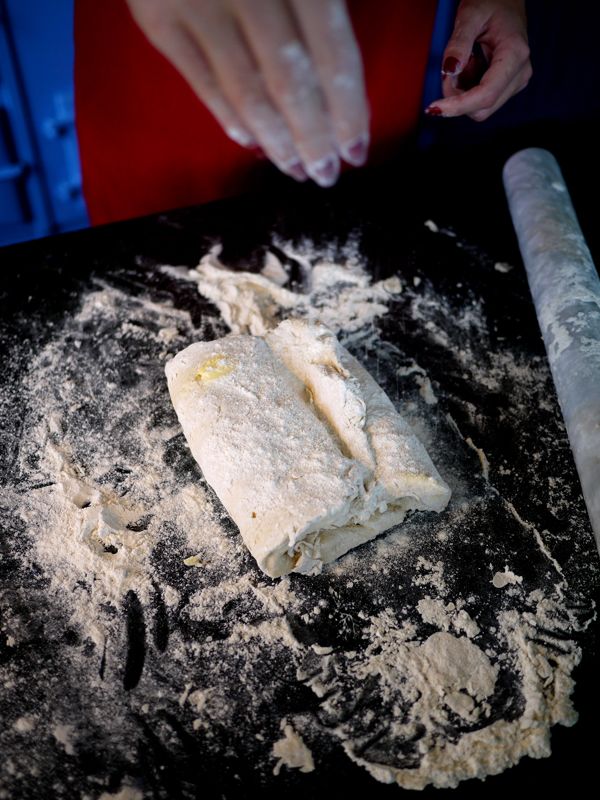 Pop it back into the bowl and leave it in the freezer for 10mins.
While you're waiting you can get your filling ready. Brits you can find a jar of this stuff anywhere, everyone else, try a farm shop or speciality store.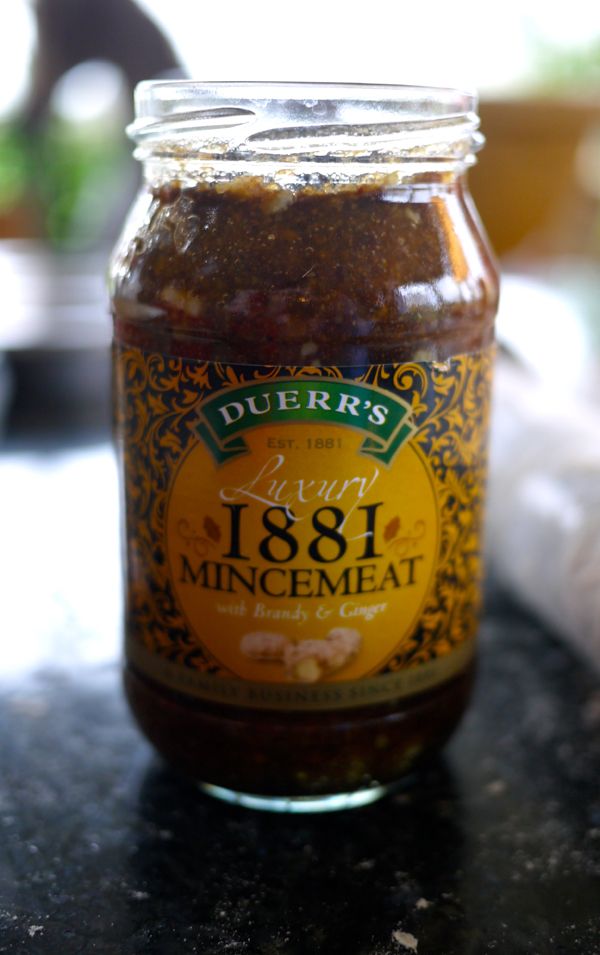 Grab a cheap bottle of brandy.
Add a generous splash and stir together.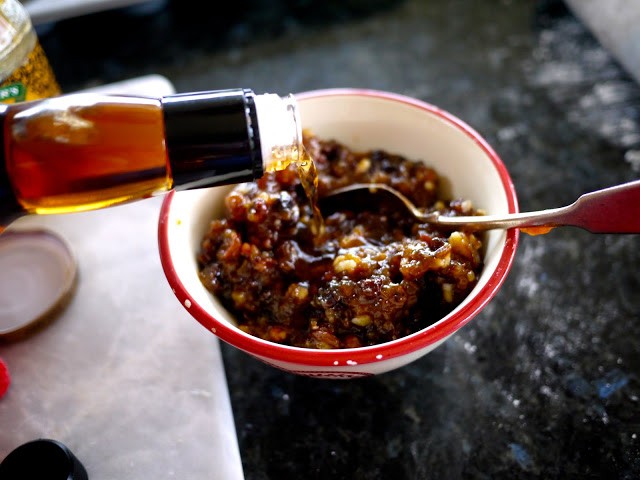 Your pastry should be nicely chilled by now.
Chop about a third off, you'll use this for the lids.
Roll it out to about 2cm thick.
Use a cookie cutter to cut out your bases (use a tumbler if you don't have a cutter)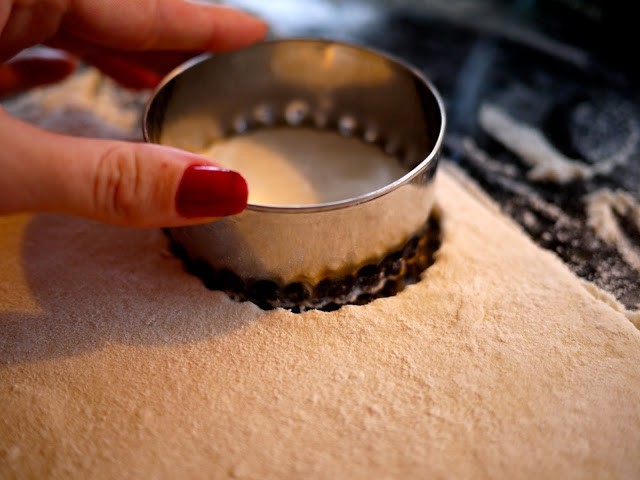 Lay them into your tray and add a heaped teaspoon of filling.
Wet the edges of your bases with a little water. Cut out your lids using a smaller cookie cutter or wine glass. Press them onto your bases and use a sharp knife to cut two little air holes.
Brush with your beaten egg. Pop them on the middle shelf of your oven for about 10-12 mins.
Keep an eye on them, when they've risen and are golden, you're good to go… ho ho ho!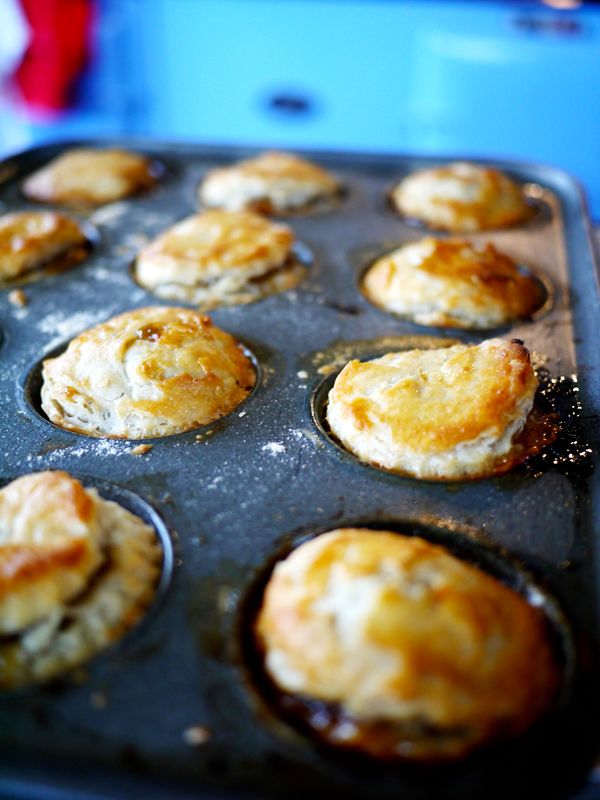 Transfer to a wire rack to cool.
When they're still a little bit warm, pile 'em high and cover with snow (powdered sugar).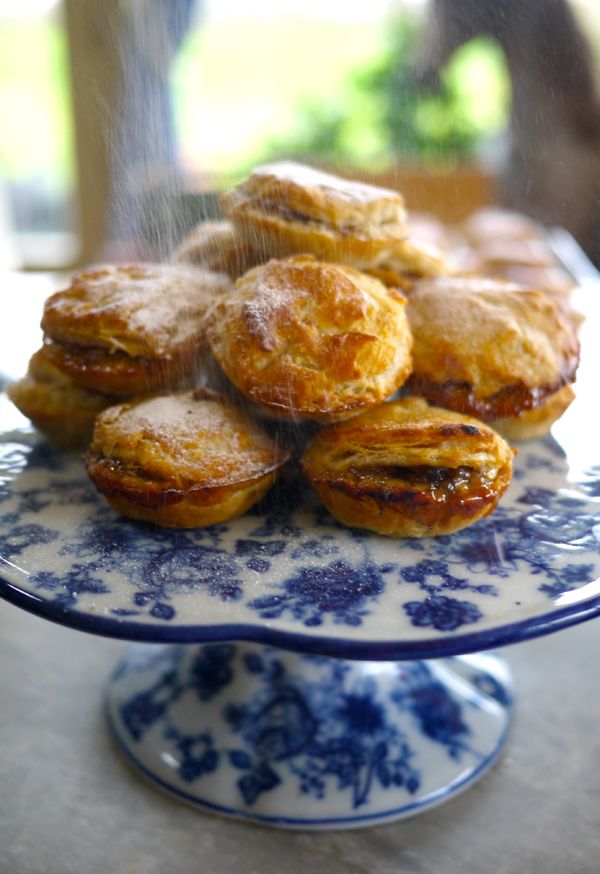 As my wise old grandma used to say, "A pudding isn't a pudding without a little snow on the mountain!"
They'll keep for up to a week in a sealed tin, but they're best right now when they're still warm.
Remember : You have to eat at least 12 over the festive period. Every mince pie you eat equals a happy month the following year.
I might double up, just to be safe.