Now, I'm not exactly sure what happened, but 2015 seems to have almost completely vanished!
I'm sure that yesterday we were only just gearing up for summer, making bbq plans, dreaming of lounging on far flung beaches, and suddenly the trees are shedding their leaves and Christmas is racing towards us at an alarming pace!
Brace yourself for this…
…Christmas is only about 60 days away.
As utterly terrifying as this may, there are upsides. Shops are full of festive chocolates, which of course all have to be tasted before the real festive season arrives, so you can be fully prepared when the time comes. It won't be long before the streets start to twinkle and it'll be totally acceptable to have mulled wine at any time of day, every day.
When I heard Selfridges were looking for someone to test drive their new range of Christmas Hampers, well I selflessly volunteered as tribute.
All in the spirit of being well and truly prepared, of course.
Practice makes perfect.
My choice of hamper arrived in a vast wicker basket, fastened with yellow buckles.
I peeled back the crinkling tissue paper to reveal layer after layer of edible wonders!
They were never ending, like Mary Poppins' carpet bag, I tell you.
It was clear I was going to have to enlist some help from the rest of the clan.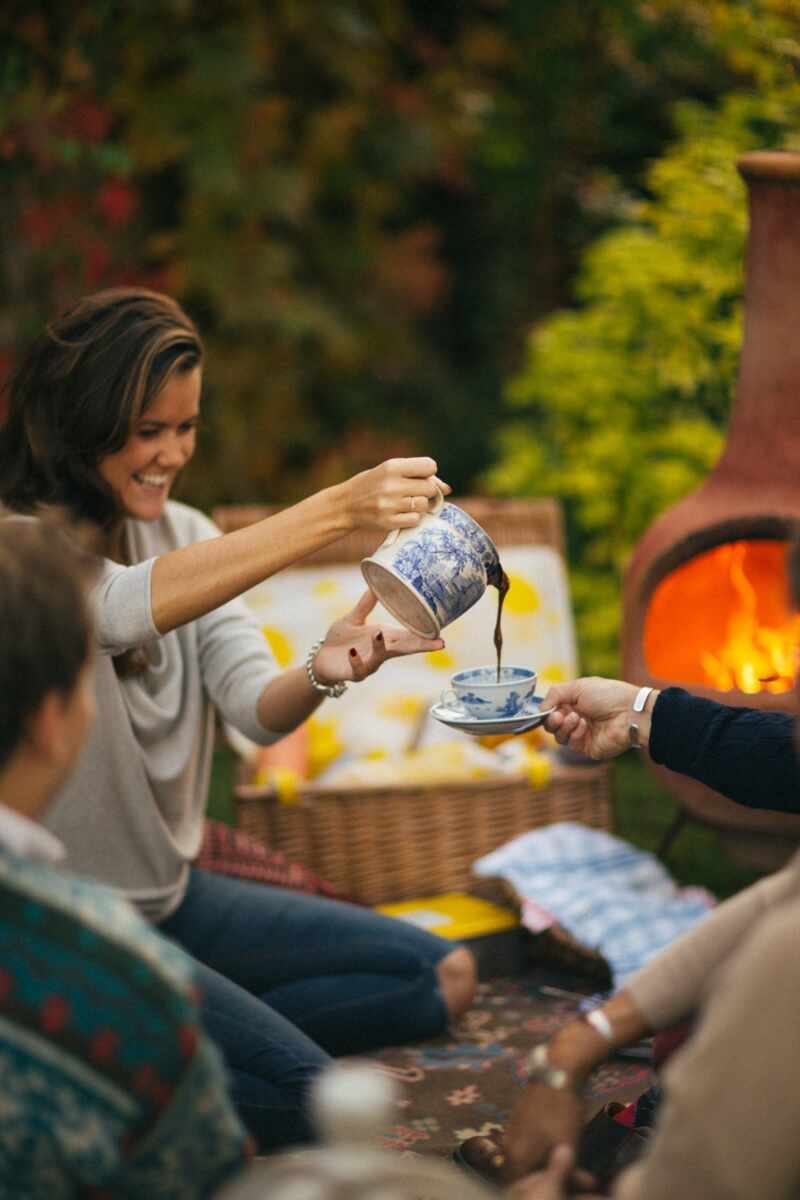 We lit a fire and all snuggled down to enjoy it.
A mini pre-Christmas, if you will.
Starting with the hot chocolate to end all hot chocolates.
The Italian Hot Chocolate.
You whisk the powder in with milk on the stove, and you end up with the most incredibly rich, thick, decadent drink of the gods!
Just look at that.
You almost need a knife and fork!
Those with more delicate palate opted for the passionfruit tea.
A vibrant and fragrant infusion, much more to mum's taste.
Christmas wouldn't be Christmas (or even practice Christmas) without a few bubbles.
Though I'm sure you'll manage it more elegantly than I did!
We used the blackcurrant cordial to turn a few into Kir Royals, just to add to the festive spirit!
We had rounds of hot buttered toast with jam and honey, both found in the very depths of the endless hamper.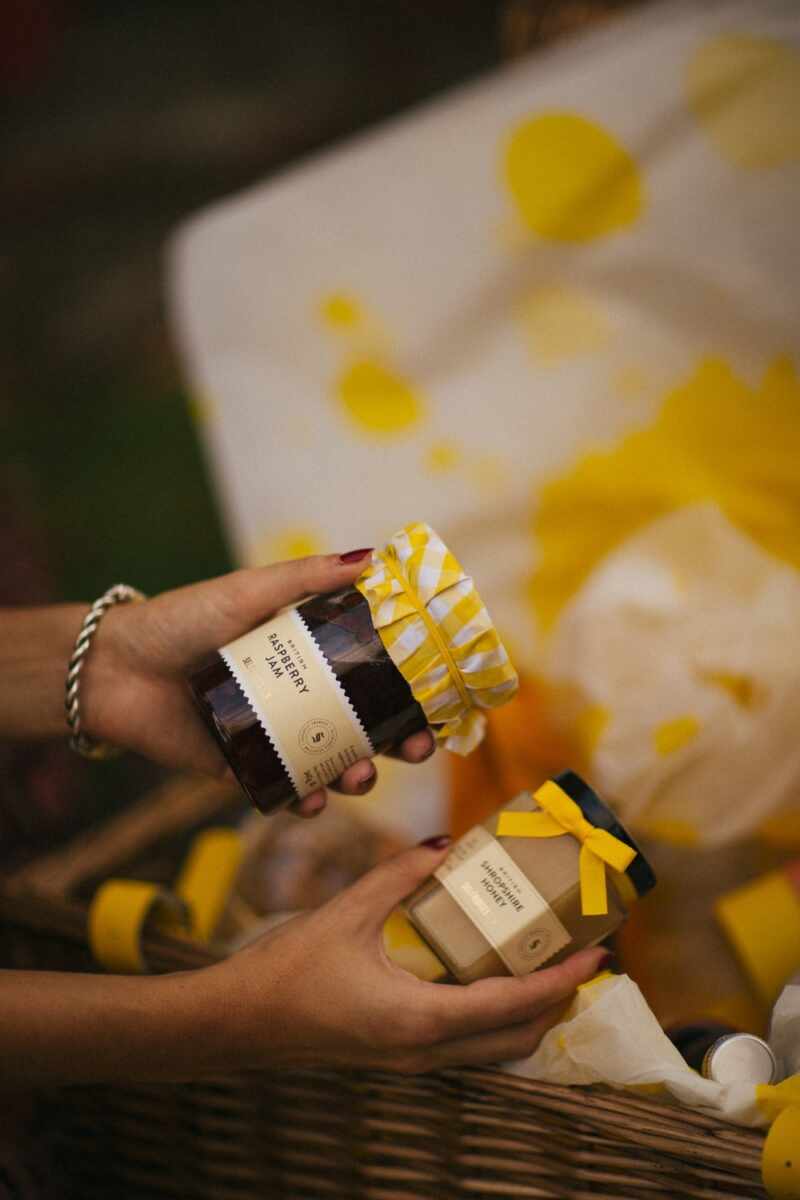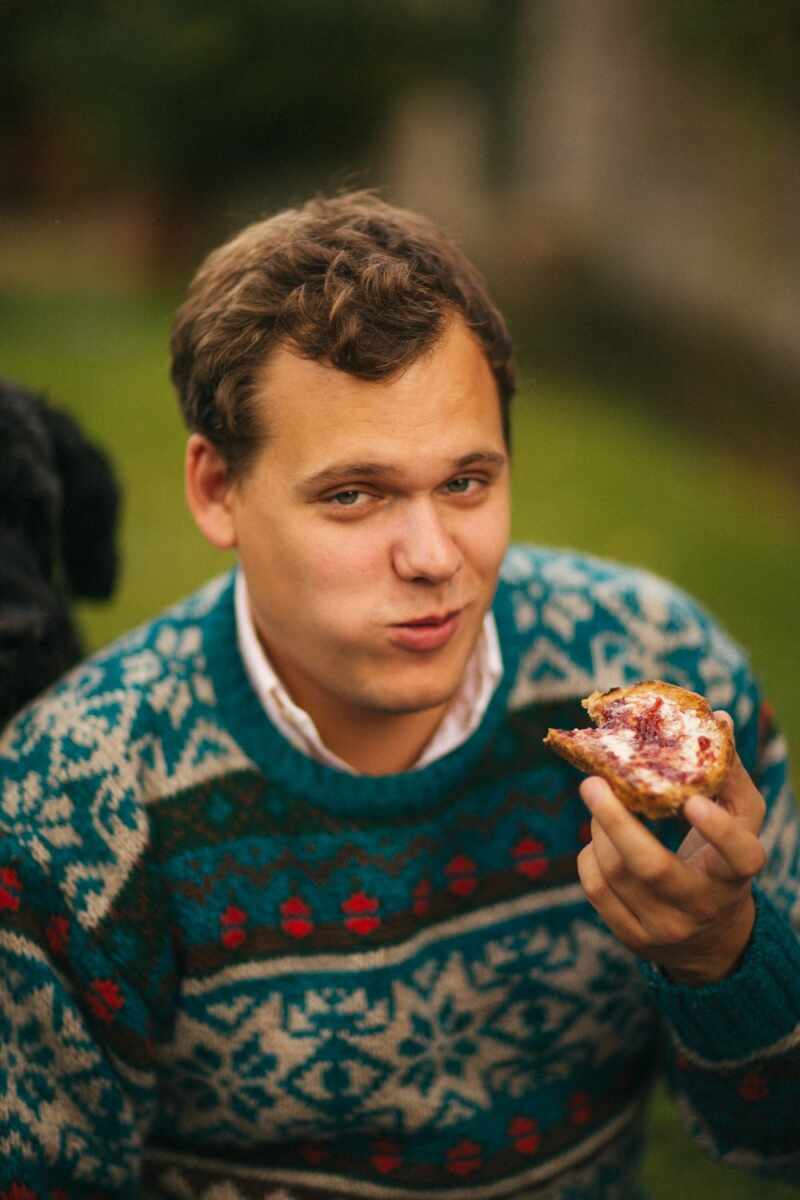 To say we enjoyed ourselves would be a gross understatement!
Even the extended family got involved!
Rich, Italian, thick, and indulgent, just how I like my men.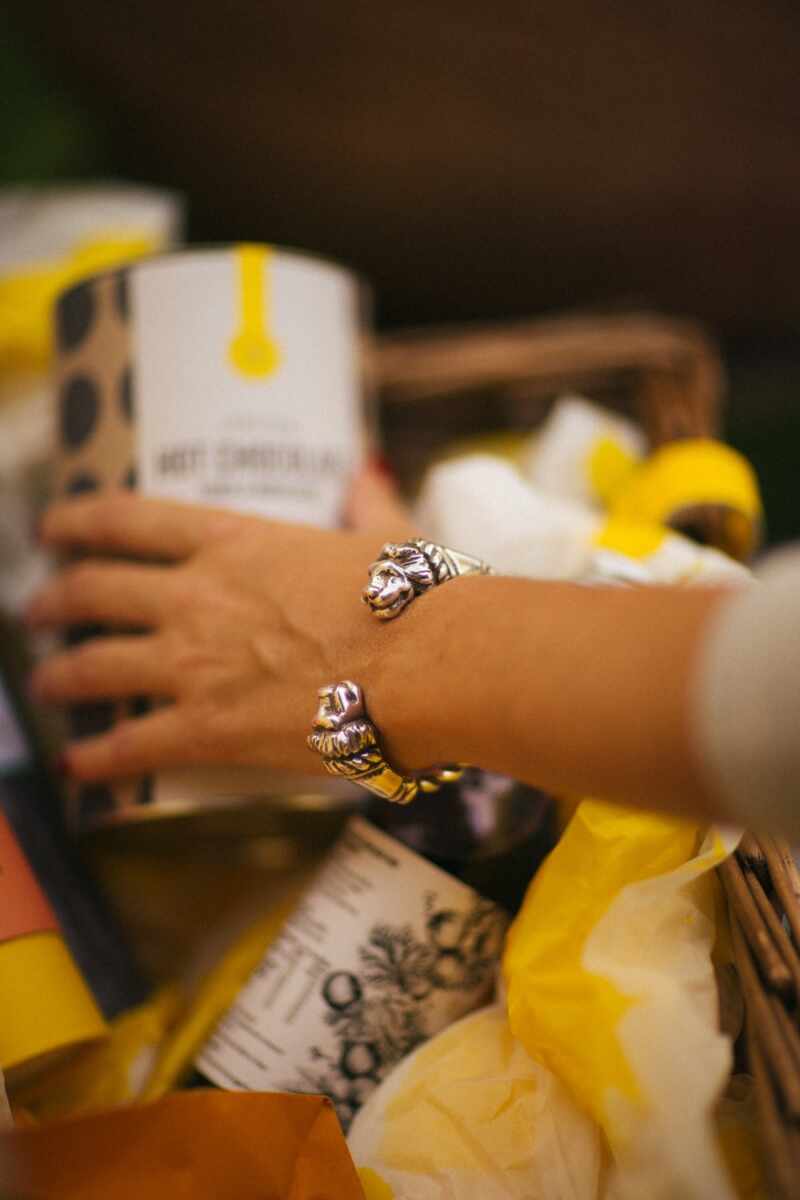 Eyeing up my bracelet?
Oh, I just had it lion around.
An incredible piece, hand carved by my sister.
We slowly unearthed better and better goodies.
We chattered on through the afternoon, handing around chocolate dipped treats and drinking our festive cocktails, while my boyfriend laughed and snapped photos of this strange family and their love of picnics.
And dogs.
We love picnics and dogs.
And chocolate.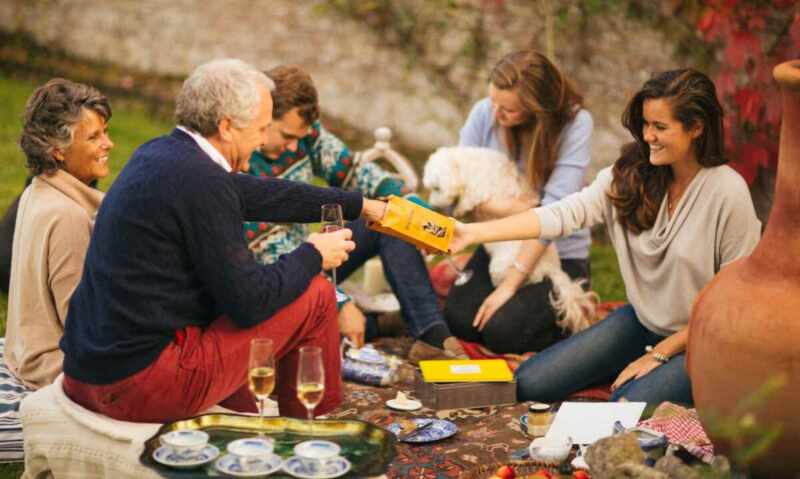 Mum dripping in her own designs, lots which haven't even been released… yet. Coming soon!
The baby of the family felt a little left out.
But soon got over it!
The fire crackled away as the sun began to set, and everyone cuddled a little closer.
Except for Custard who took my fella's seat.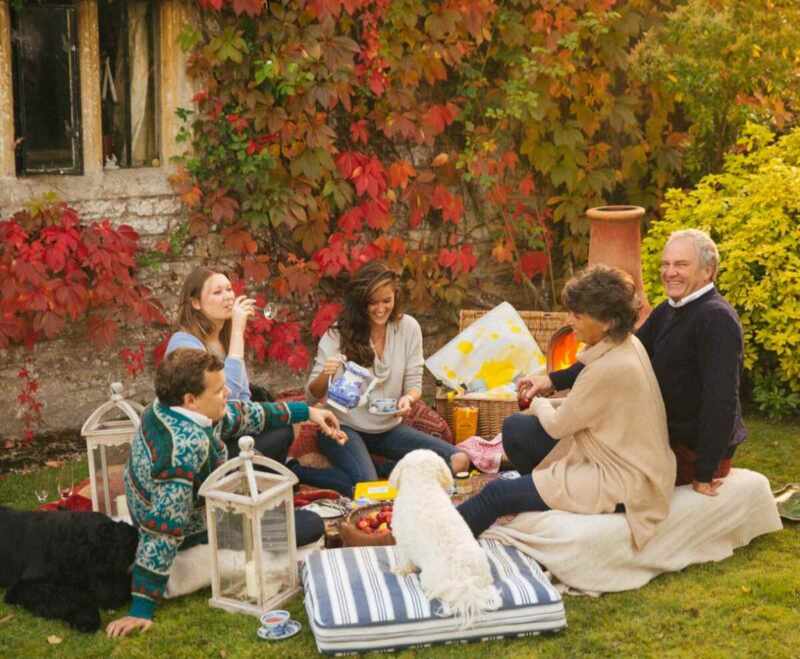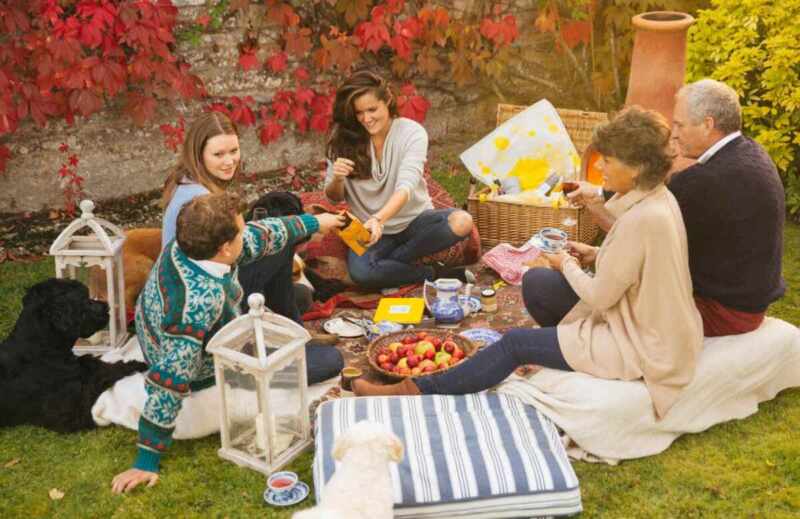 The settling dusk wasn't going to slow us down, as we moved onto more of the hamper's nibbly bits.
With another round of cocktails.
Watched over by my favourite Greek.
Things got a little sillier after that…
And the camera was soon forgotten!
I think it's safe to say that we gave the Christmas Hampers a good test drive. We couldn't even begin to finish all of the food and drink, which is saying something in this family!
So it's safe to say it would make a pretty spectacular gift for almost anyone.
Mine was the Stylish Host Hamper, and I think it had a very good mix of sweet and savoury to keep someone going through the holidays.
I love working with Selfridges on their Christmas offerings every year, and can't wait for you all to send me pictures of your hampers again this time.
Perhaps you could even squeeze in your own practice Christmas?