With last week's heat wave in full swing, the girls and I escaped to the sea.
Pulled on our stripes and fled to Brighton.
Commandeered a sailboat and floated away on the breeze.
Gliding out past England's glorious white cliffs.
Free from the stifling heat of the breezless city.
Soaking up the sunshine with our feet dipping in and out of the rolling waves.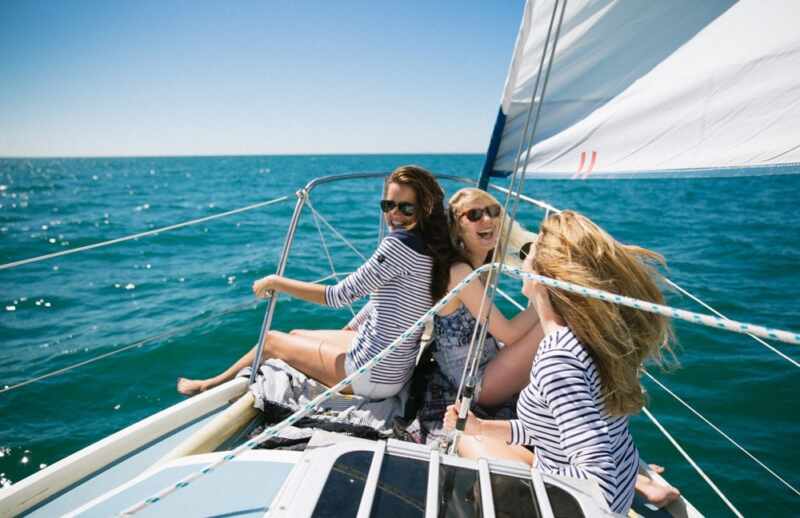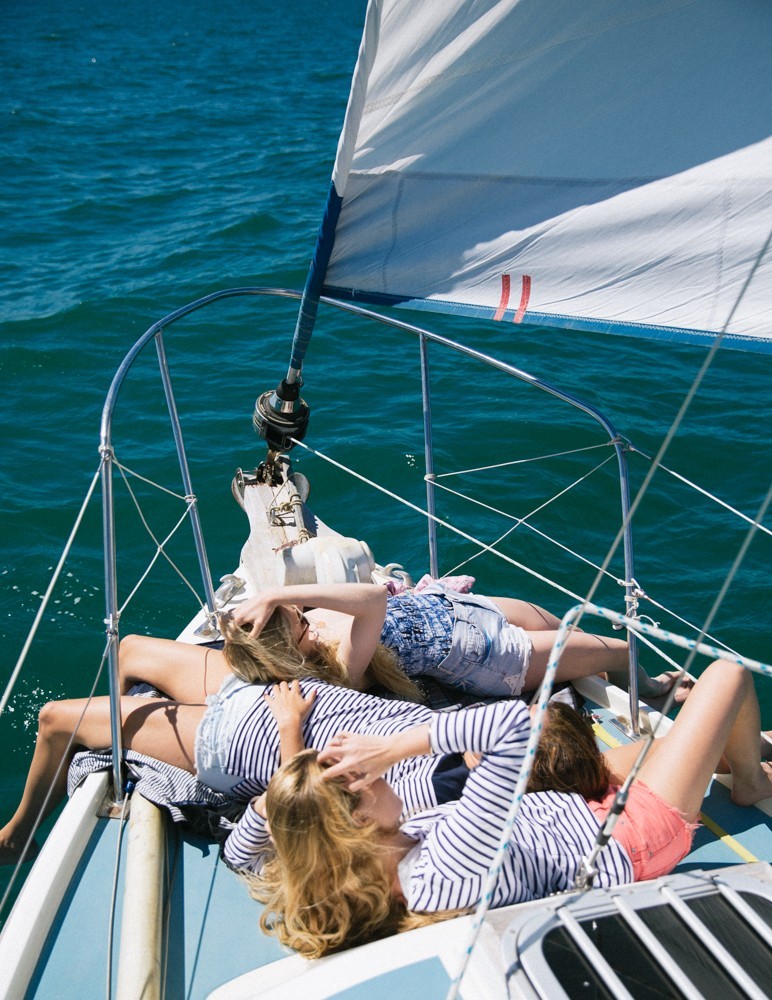 Despite the soaring temperatures back on dry land, the sea can get quite chilly.
We wrapped up in Barbour's nautical jackets.
A new realm for them and, naturally, a very exciting one for me!
Hello, sailor!
They commissioned a post to see how I would style the new Seafarer range.
The outcome?
Stripes on stripes, baby!
We spent the day alternating between playing, eating and napping.
Riding the waves and laughing until it hurt.
Nautical Barbour jacket – Country Attire (on sale!)
Striped Barbour top – Country Attire (also on sale!)
The softest denim shorts – DSTLD
Black on black aviators – Ray Ban
Golden Honey Bee necklace – Silver May
Having slathered on one final layer of sunscreen, eaten the last of our picnic, given up dolphin spotting, and felt a group pang of ice-cream hunger, we sailed back to the shore.
One day I hope to live by the sea with my own little blue sailboat.
Until then, watch out Brighton… I'll be back soon!
Ad - Shop this post